Course Highlights & Why AWS Training in Salem at FITA Academy?
The AWS training modules have been designed with a focus on meeting the current global market demands.
The course is instructed by experienced professionals in the field and features interactive, instructor-led sessions.
The AWS training in Salem is geared towards imparting the skills and knowledge necessary for obtaining role-specific certifications.
Individuals of all backgrounds and experience levels, including recent graduates and seasoned professionals, will benefit from the comprehensive nature of the course.
Classes are kept small in size to promote interaction and facilitate personalized learning.
To enhance skills and measure progress, students receive regular assignments and assessments at the end of each session. Additionally, the program offers 100% placement assistance with over 1500 placement partnerships with IT firms of all sizes.
Upcoming Batches
| | | | |
| --- | --- | --- | --- |
| 05-10-2023 | Weekdays | Thursday (Monday - Friday) | |
| 07-10-2023 | Weekend | Saturday (Saturday - Sunday) | |
| 09-10-2023 | Weekdays | Monday (Monday - Friday) | |
| 14-10-2023 | Weekend | Saturday (Saturday - Sunday) | |

Classroom Training
Get trained by Industry Experts via Classroom Training at any of the FITA Academy branches near you
Why Wait? Jump Start your Career by taking the AWS Training in Salem!
Instructor-Led Live Online Training
Take-up Instructor-led Live Online Training. Get the Recorded Videos of each session.
Travelling is a Constraint? Jump Start your Career by taking the AWS Online Training!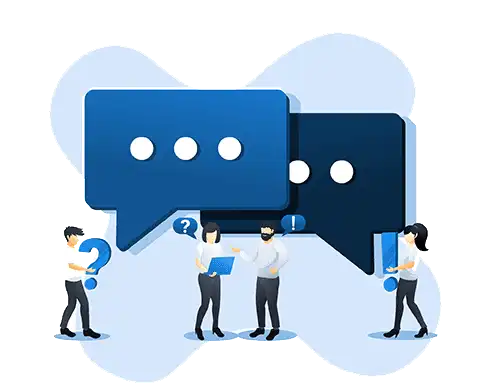 Have Queries? Talk to our Career Counselor
for more Guidance on picking the right Career for you!
Trainer Profile
FITA Academy is comprised of highly-skilled AWS specialists with extensive experience in the IT and business industries.
The mentors at FITA Academy use a hands-on approach combined with real-world projects to promote self-practice and skill development.
Certified instructors teach the core principles of AWS to enhance students' conceptual and practical understanding.
The AWS professionals at FITA Academy aim to provide students with a broad range of technical knowledge and practical experience.
The goal of the mentors is to impart a comprehensive understanding of AWS's core concepts, including SaaS, LaaS, and IaaS.
The professionals at FITA Academy will demonstrate how to use AWS to create systems that are highly available, scalable, and error-tolerant.
The instructors emphasize the practical aspects of Amazon Web Services to maximize students' exposure to AWS's dynamic environment.
Our experts use cutting-edge techniques and industry-best practices to provide comprehensive and in-depth training, helping students gain confidence in using Amazon Web Services.
Features
Real-Time Experts as Trainers
At FITA Academy, You will Learn from the Experts from industry who are Passionate in sharing their Knowledge with Learners. Get Personally Mentored by the Experts.
LIVE Project
Get an Opportunity to work in Real-time Projects that will give you a Deep Experience. Showcase your Project Experience & Increase your chance of getting Hired!
Certification
Get Certified by FITA Academy. Also, get Equipped to Clear Global Certifications. 72% FITA Academy Students appear for Global Certifications and 100% of them Clear it.
Affordable Fees
At FITA Academy, Course Fee is not only Affordable, but you have the option to pay it in Installments. Quality Training at an Affordable Price is our Motto.
Flexibility
At FITA Academy, you get Ultimate Flexibility. Classroom or Online Training? Early morning or Late evenings? Weekdays or Weekends? Regular Pace or Fast Track? - Pick whatever suits you the Best.
Placement Support
Tie-up & MOU with more than 1500+ Small & Medium Companies to Support you with Opportunities to Kick-Start & Step-up your Career.
AWS Certification Training in Salem
About AWS Certification Training in Salem at FITA Academy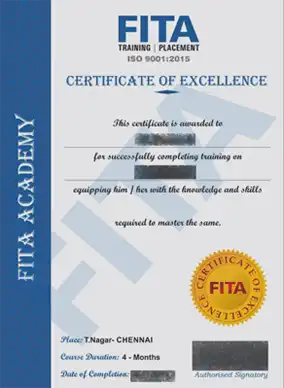 AWS Certification Training in Salem
If you want to demonstrate a comprehensive understanding of areas such as Cloud Storage, AWS Database services, and Computers, Tools, and Security, obtaining an Amazon Web Services Course Certification is the best way to do so. This certification serves as an assurance of the candidate's ability to carry out AWS platform development, deployment, troubleshooting, and maintenance tasks. Moreover, having this certificate on your resume can raise its visibility and increase the likelihood of being hired. Furthermore, the certificate can have a positive impact on your personal and professional growth.
The AWS Certification In Salem offered at FITA Academy is tailored to cater to the needs of both novice and experienced individuals looking to expand their knowledge of the AWS platform and achieve success in their careers. The training is led by highly knowledgeable instructors who have a combined experience of over a decade in working with AWS and Cloud technologies.
The training program thoroughly covers all the critical topics required to achieve your desired outcomes. Through the course, attendees will not only acquire theoretical knowledge but also gain hands-on experience. Upon successful completion, participants will receive a certificate recognizing their newly acquired skills and understanding of the subject matter. This AWS Training in Salem is structured to provide a comprehensive foundation of fundamental concepts followed by practical applications to real-life situations.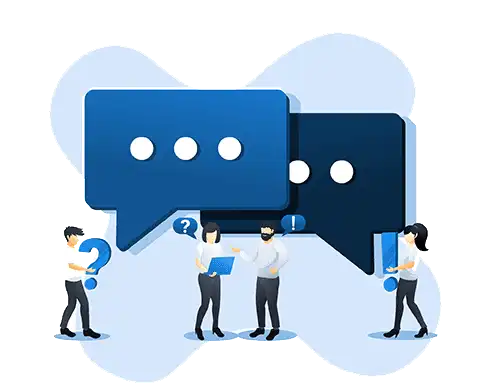 Have Queries? Talk to our Career Counselor
for more Guidance on picking the right Career for you!
Job Opportunities After Completing AWS Training in Salem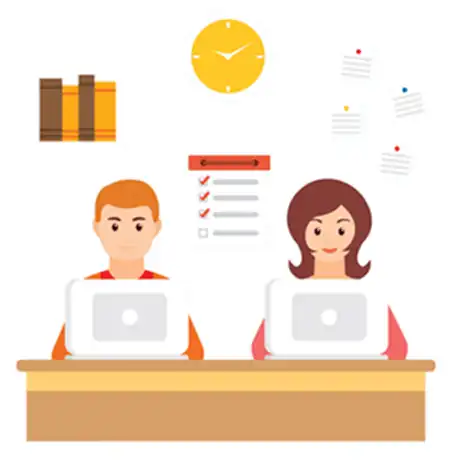 Having a strong understanding of Amazon Web Services is a highly desirable and valuable skill in the current job market. This platform includes various tools that are essential for various roles, making it a must-have for professionals looking to broaden their career prospects. Virtually every company today uses AWS, making it a sought-after skill for individuals in fields such as DevOps, Architecture, Administration, Security, Development, Analytics, Machine Learning, etc.
This skill set is particularly beneficial for students and recent graduates of computer science programs and those in the early stages of their careers in the technology field. Job portals in India show over 2,209 job openings for AWS-certified professionals and related positions, including Senior DevOps Engineer, AWS Cloud Architect, AWS Engineer, AWS Backend Developer, AWS Cloud Operations, Data Engineering Manager, DevOps Consultant, and Application Architect, among others. The DevOps Course in Salem provides in-depth coverage of all the essential concepts of DevOps.
The course is designed to help you understand the principles and practices of managing software development, testing, and deployment. It includes hands-on lab exercises that will reinforce your understanding of the various concepts and practices covered in the course. The DevOps course is intended for both seasoned developers seeking to expand their knowledge of DevOps practices and principles, as well as individuals new to the field but with prior experience in developing applications on various platforms such as Linux, Windows, Mac OS X, etc. Renowned companies such as Accenture, IBM India, Mphasis, and Cognizant Technology, among others, are known to employ AWS-certified experts.
The average yearly salary for AWS-certified professionals in India ranges from 3.5 to 6.02 lakhs, however, these figures can vary significantly based on several factors such as experience, location, skill level, company, and industry position. By enrolling in the AWS Course in Salem, individuals can expect to have access to the best job prospects and the highest AWS salary for freshers, providing them with the confidence to achieve their professional aspirations.
Student Testimonials
I was a complete beginner when it came to AWS, but after attending the AWS course at FITA Academy, I feel confident in my understanding of the platform. The instructors were knowledgeable and made the sessions both enjoyable and informative. I would highly recommend FITA Academy to anyone looking to expand their knowledge of AWS.
I had the opportunity to take the AWS course at FITA Academy, and I must say, it was a fantastic experience. The instructors were highly experienced and provided in-depth insights into the AWS platform. The hands-on lessons and real-time examples made the learning process much more engaging and memorable. Thank you, FITA Academy, for providing such a comprehensive learning experience.
I was searching for a place to learn AWS and stumbled upon FITA Academy in Salem. It was one of the best decisions I've made. The instructors were highly knowledgeable and made the concepts easy to understand through live interactive sessions. I feel confident in my ability to work with AWS thanks to the training I received at FITA Academy.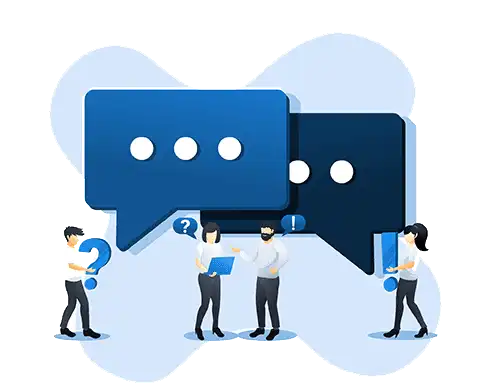 Have Queries? Talk to our Career Counselor
for more Guidance on picking the right Career for you!
Addition Information
The Amazon Web Services (AWS) cloud infrastructure has garnered a reputation for hosting a multitude of services, making it a crucial aspect of IT proficiency in the corporate world. Possessing an AWS certification demonstrates a strong understanding of a particular function that can be applied to various scenarios, enabling you to advance in your career and achieve personal goals. AWS offers versatility in managing resources and operating computers, and can be optimized for improved performance and cost-effectiveness.
The FITA Academy provides the most extensive AWS Courses in Salem, aimed at equipping individuals with the ability to utilize cloud-based services to facilitate collaboration between individuals with diverse roles. The course curriculum encompasses the most crucial knowledge required for overall personal growth, including AWS infrastructure components such as Lambda, EC2, and API Gateway, as well as metadata utilities such as DynamoDB, EBS, and S3. Additionally, the course covers areas such as development, testing, storage, cost optimization, auto-scaling, and security.
Our established curriculum effectively caters to the needs of the organization, ensuring that the AWS Tutorial assignments and hands-on AWS classes with projects in Salem are up-to-date and encompass a comprehensive understanding of AWS proficiency. This course will not only enhance your job performance but also equip you with a broader set of cloud computing skills.
The course is instructed by certified industry experts who ensure that you are equipped with the technical knowledge and specific skills required in an interview and applicable to various job positions. This course is ideal for individuals with a bachelor's or master's degree in computer science. You have the option of obtaining your AWS Certification in Salem or through online sessions where you can connect with other learners. At FITA Academy, our aim is to help you reach your maximum potential.
Also Read: AWS Interview Questions and Answers
Some of the Job Roles
AWS Developer
The Amazon Web Services platform offers a vast array of services that are constantly evolving, making it imperative for developers to stay updated with the latest advancements and possess the expertise to implement them. An AWS Developer should be proficient in handling the Amazon console, command-line interface (CLI), and API to create and manage resources like EC2 instances, S3 buckets, RDS instances, and others with ease. Through hands-on training sessions at the AWS Course in Salem, you will acquire practical experience with cutting-edge cloud technologies, enabling you to become a skilled AWS Developer.
AWS Architect
The position of AWS Architect plays a vital role in the cloud computing industry. These architects are responsible for designing and executing AWS-based solutions for their organizations. In order to make informed choices about which AWS service to use for a specific situation, it is important for AWS Architects to have an in-depth understanding of all the available AWS services.
UI Path Developer
The UI Path platform allows individuals to create software robots to automate business processes through a process known as RPA. As a UI Path Developer, one is responsible for designing, creating, and deploying these robots. In order to excel in this role, candidates must have proficiency in programming languages such as Java, C#, or Python, as well as experience with automation tools and platforms. Understanding of business processes and their potential for automation is also critical. To help develop these skills, FITA Academy offers comprehensive AWS training in Salem, including in-depth lessons on the automation of business processes.
AWS Engineer
An AWS Engineer is responsible for designing, building, and overseeing cloud-based solutions using Amazon Web Services. With the growing popularity of cloud computing, demand for AWS engineers is on the rise as more companies move to the cloud to take advantage of its versatility and scalability. Acquire the necessary technical skills and expertise in system administration, networking, and data storage through our AWS training program in Salem to become an AWS Engineer and advance your career in this field.
Application Developer
Application developers are computer specialists who are responsible for creating and constructing software applications. They work closely with the management and clients of a business to design, develop, test, and launch these applications. To be successful in this role, one must possess a comprehensive understanding of computer programming languages, the capability to work independently, and exceptional problem-solving skills. Additionally, a sound knowledge of various software development processes is also essential.
AWS Tester 
The responsibility of an AWS Tester is to assess the safety, performance, and reliability of the Amazon Web Services (AWS) cloud computing platform. They work in collaboration with system administrators, software developers, and other stakeholders to identify issues and potential risks. To effectively test AWS products, AWS testers must have strong programming skills and a comprehensive understanding of AWS services. Additionally, they must be able to utilize various automation tools to automate the testing process.
At the FITA Academy, we provide a comprehensive AWS training program that covers all relevant certifications and topics. By engaging in hands-on practice through assignments, assessments, real-world projects, and practical training sessions, you will gain proficiency in AWS. Our trainers are seasoned experts who have extensive experience with AWS and the training program is designed to meet the needs of the industry.
The FITA Academy offers the best AWS Training in Salem, incorporating various AWS tools and software. The course is accessible to individuals from all backgrounds, including IT professionals and students from various academic fields. Our trainers are equipped to mold you into a competent AWS developer, setting you on the path to a successful professional career.