Course Highlights & Why German Classes in Salem at FITA Academy?
FITA Academy's German curriculum in Salem follows the Global DELF syllabus to ensure high academic achievements.
The course is structured to help students excel in prestigious certification programs and exhibit CEFR-level proficiency.
Comprehensive training is provided for all levels (A1 through C) of the DELF certification.
The German Language Institute In Salem at FITA Academy emphasizes practical applications through real-world exercises and projects.
The class schedule is flexible with both weekend and weekday programs available to suit students' needs.
Regular practice sessions will be essential for success on the German Certification Exams.
The course materials are designed to enhance learners' ability to manage social situations.
The ultimate goal of FITA Academy's German language course in Salem is to help students achieve academic and professional success by becoming proficient in the German language.
Upcoming Batches
| | | | |
| --- | --- | --- | --- |
| 05-10-2023 | Weekdays | Thursday (Monday - Friday) | |
| 07-10-2023 | Weekend | Saturday (Saturday - Sunday) | |
| 09-10-2023 | Weekdays | Monday (Monday - Friday) | |
| 14-10-2023 | Weekend | Saturday (Saturday - Sunday) | |

Classroom Training
Get trained by Industry Experts via Classroom Training at any of the FITA Academy branches near you
Why Wait? Jump Start your Career by taking the German Classes in Salem!
Instructor-Led Live Online Training
Take-up Instructor-led Live Online Training. Get the Recorded Videos of each session.
Travelling is a Constraint? Jump Start your Career by taking the German Online Course!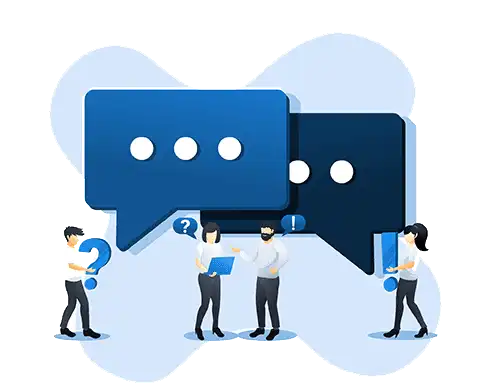 Have Queries? Talk to our Career Counselor
for more Guidance on picking the right Career for you!
Trainer Profile
Our German language specialists at FITA Academy in Salem guide and support students in achieving the globally recognized Goethe-Zertifikat certification.
Our instructors have extensive experience of over eight years in the field.
Our German classes in Salem are designed with the latest curriculum to help students achieve professional success.
Our qualified instructors assist students in aligning their career goals with the mastery of German for achieving success and advancement.
To strengthen communication skills, our instructors use various resources, textbooks, and course materials.
Our experts at FITA Academy's German Classes Salem provide comprehensive instruction to help students become fluent speakers.
Our instructors focus on developing the student's reading, writing, listening, and speaking abilities equally.
The German language instructors at FITA Academy offer comprehensive training in grammar and language structure.
Features
Real-Time Experts as Trainers
At FITA Academy, You will Learn from the Experts from industry who are Passionate in sharing their Knowledge with Learners. Get Personally Mentored by the Experts.
LIVE Project
Get an Opportunity to work in Real-time Projects that will give you a Deep Experience. Showcase your Project Experience & Increase your chance of getting Hired!
Certification
Get Certified by FITA Academy. Also, get Equipped to Clear Global Certifications. 72% FITA Academy Students appear for Global Certifications and 100% of them Clear it.
Affordable Fees
At FITA Academy, Course Fee is not only Affordable, but you have the option to pay it in Installments. Quality Training at an Affordable Price is our Motto.
Flexibility
At FITA Academy, you get Ultimate Flexibility. Classroom or Online Training? Early morning or Late evenings? Weekdays or Weekends? Regular Pace or Fast Track? - Pick whatever suits you the Best.
Placement Support
Tie-up & MOU with more than 1500+ Small & Medium Companies to Support you with Opportunities to Kick-Start & Step-up your Career.
German Certification Training in Salem
About German Certification Training in Salem at FITA Academy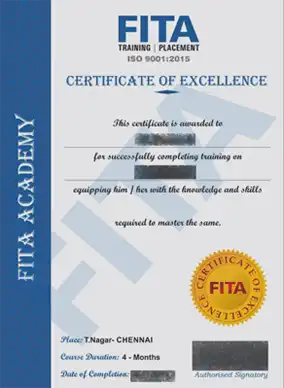 German Certification Training in Salem
After completing the German Language Training in Salem, students receive a certificate of achievement that validates their knowledge and proficiency in the German language. This certificate is widely recognised by companies as evidence of their expertise and can help them stand out when applying for jobs or pursuing their career goals. Additionally, the certificate confirms that the students have successfully mastered all the tasks and examinations required to become proficient in German and are well-prepared to excel as German professionals.
Having a certificate in German from a reputable institution can lead to numerous career and professional opportunities. Holding certification from FITA Academy's German language training in Salem, in particular, can significantly enhance one's employability prospects with both domestic and international multinational organizations.
FITA Academy provides comprehensive support and guidance to students who are seeking to pass the Goethe-Zertifikat examination, which is recognized globally as a leading German proficiency exam. The certification consists of six distinct levels of proficiency, each of which is designed to measure the language skills of a candidate at a different stage of learning.
The levels are as follows: German A1 certification is the most fundamental, followed by German A2, B1, B2, C1, and C2 certifications, which represent increasing levels of proficiency in the language. Students who are seeking to improve their German language skills can enroll in our German language programme, which is designed to help them attain the necessary proficiency level and pass the Goethe-Zertifikat examination with ease. Our Instructors offer extensive assistance and direction to students at every stage, guaranteeing that they have the abilities and understanding required to achieve success in their exams and beyond.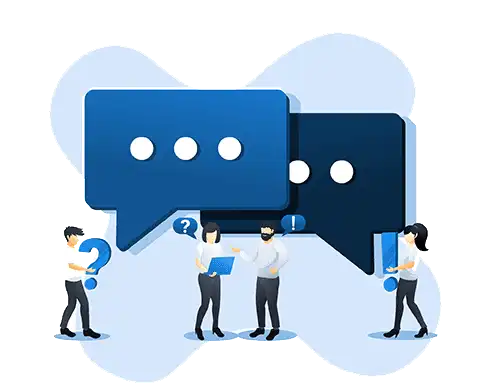 Have Queries? Talk to our Career Counselor
for more Guidance on picking the right Career for you!
Job Opportunities After Completing German Classes in Salem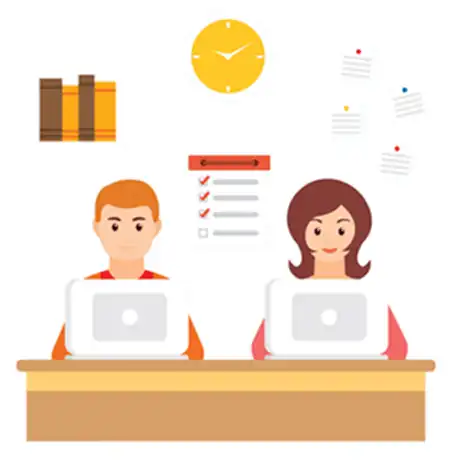 Germany's influence in global politics, economy, and society is notable. The existence of a shared language facilitates communication between individuals at various levels of hierarchy. There is an increasing trend of people relocating to and seeking work or training opportunities in Germany, particularly from India, which is indicative of the country's abundant opportunities and high standard of living. Learning German can have significant professional benefits, both literally and metaphorically. Many important multinational companies have their headquarters in Germany.
Having German language skills can set you apart from other job applicants if you are interested in working for one of these firms. Presently, German is spoken by over 130 million individuals worldwide. Individuals who frequently travel for business should consider acquiring German language skills since it can be beneficial in a wide range of fields, including IT, engineering, accounting, healthcare, management, finance, tourism, human resources, and others.
To impress potential employers with your language proficiency, consider enrolling in German classes in Salem. There is a high demand for professionals fluent in the German language who can teach, write, edit, and translate the language. This skillset is essential in various industries, including business, healthcare, tourism, finance, and more. German language specialists are highly valued and sought-after by multinational organizations, such as TCS, Amazon, Deutsche Bank, Accenture, and many others.
In India, German language experts can expect an annual salary ranging from 5 to 7 million Indian rupees, depending on their level of expertise and experience. In the United States, the average annual salary for a German language specialist is approximately $70,000 to $80,000.
The global need for individuals proficient in the German language is on the rise, particularly in developing economies like India, China, and Brazil. Many global corporations are expanding their operations into these regions, and there is a need for skilled professionals who can communicate with clients and partners in their native language. Furthermore, having proficiency in German can provide a competitive edge when applying for jobs, especially in fields where interaction with German-speaking individuals is essential.
Student Testimonials
FITA Academy's German course in Salem has been an excellent learning experience for me. The trainers were knowledgeable and supportive, and the course was well-structured. I have gained confidence in speaking and writing German, which has opened up new career opportunities for me. I highly recommend FITA Academy to anyone who wants to learn German.
I enrolled in the German language course at FITA Academy in Salem, and it has been a fantastic experience. The trainers were passionate about the language, and their teaching methods were effective. The course material was comprehensive, and I appreciated the flexibility in scheduling classes. I can now communicate with German speakers with ease and confidence.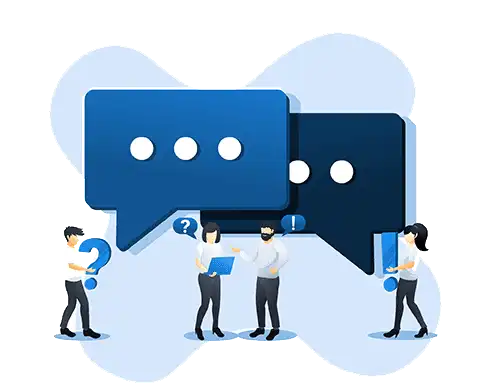 Have Queries? Talk to our Career Counselor
for more Guidance on picking the right Career for you!
Additional Information
German is widely spoken in West Central and Eastern Europe and is considered one of the primary business languages. It is an official language of Europe, with more than 100 million speakers, making it the second most spoken language after English. The following countries officially recognize German as their language:
Germany
Switzerland
Austria
Liechtenstein
Belgium (co-official)
Luxembourg (co-official)
In addition to being an official language in these countries, German is also a native language in several other countries, including Poland, Hungary, Romania, Russia, Ukraine, the Baltic countries, and the Czech Republic.
The German language has a significant presence in various fields, including science, with it being the second most frequently used scientific language. Furthermore, German is the language of websites, with a considerable number of online platforms publishing their content in German.
Germany is also known for its book production, with around 80,000 books published yearly, second only to New York in terms of yearly book production. Overall, German is a language with a rich history and is widely spoken and recognized in various parts of Europe, making it an essential language for business, science, and communication.
Germany's language has a significant impact on India, with many students and professionals studying it to improve their job prospects. FITA Academy offers a licensed German Language Course in Salem, providing comprehensive training to help learners become fluent in reading, writing, and speaking German. The course is taught by experienced instructors, and it is designed to help learners develop their language skills effectively. By enrolling in the course, students and professionals in India can enhance their employment opportunities by gaining proficiency in the German language.
Learning Outcomes of German Classes in Salem at FITA Academy
Develop foundational knowledge of German language.
Build connections with German speakers by self-introduction.
Learn to greet and bid farewell in German.
Master asking questions about others in German.
Achieve fluency in reading and writing German.
Enhance communication skills in German language.
Interesting German Facts
In Europe, German is the language with the highest prevalence of usage.
Around 1.4% of the world's population speaks German, making it the eleventh most spoken language globally.
German is an official language in Austria, Liechtenstein, and Germany.
In addition, it is acknowledged as an official language in the European Union, Switzerland, Belgium, and Luxembourg.
German is a minority language in countries such as Poland, Italy, Hungary, and Denmark.
Many famous scholars and musicians come from Germany, such as Sigmund Freud, Albert Einstein, and Johann Sebastian Bach.
English is considered the "language of thinkers and writers," thanks in part to the contributions of German scholars.
The German language has three genders: masculine, feminine, and neuter.
Compound words are frequently used in German, and the German alphabet has more consonants than the English alphabet.
German has over 5.3 million words, and all nouns are capitalized.
Learning German on one's own can be challenging and time-consuming because of its complex grammar and vast vocabulary. As a result, FITA Academy's German classes in Salem can offer students a thorough understanding of all critical German learning topics, as well as professional training. By enrolling in German classes, students can receive expert instruction and guidance, making the process of learning German more efficient and effective.
An overview of German grammar
Learning German can seem like a daunting task, but it becomes easier when you realize that the majority of German spelling is phonetic, and word pronunciation is consistent. By paying attention to correct spelling and letter combinations, learners can easily understand and read German texts. Furthermore, many German words sound similar to their English equivalents, making it easier for learners to pick up vocabulary and understand the language.
Unlike English Language, which has several present tenses, German has only one present tense. For example, "We assist you" is translated into German as "Wir helfen Ihnen." In contrast, German features a distinct future tense, which is formed by using the auxiliary verb "werden" followed by the infinitive verb. For example, "I will help you" is translated as "Ich werde Ihnen helfen."
It is important to note that many German speakers use the present tense to refer to future events. For instance, instead of saying "I will go to the store tomorrow," a German speaker may say "I go to the store tomorrow" or "I am going to the store tomorrow." This usage of the present tense to refer to the future is common in German and should be understood by learners.
In German, the present perfect tense is often used to express past events. For example, "I played cricket with my pals" is translated as "Ich habe mit meinen Freunden Cricket gespielt." To create the present perfect tense, the auxiliary verb "haben" or "sein" is utilized, followed by the past participle of the principal verb.
New German words are often formed by adding prefixes and suffixes to existing words. For example, the verb "sprechen" (to speak) can be transformed into "ansprechen" (to address), "besprechen" (to discuss), or "versprechen" (to promise). Similarly, the noun "Haus" (house) can be transformed into "Häuschen" (small house) or "Hausmeister" (housekeeper). Understanding this pattern can make it easier for learners to expand their vocabulary and comprehend new words.
Learning German requires a solid understanding of the fundamental principles of the language. German Classes in Salem at FITA Academy offer a comprehensive language curriculum taught by skilled tutors who are proficient in multiple languages. The tutors are equipped to teach the basics of German grammar, including verb conjugation, sentence structure, and vocabulary. With a strong foundation in German, learners can develop the skills needed to read, write, and speak the language with ease.
Many students have found certain aspects of German language particularly challenging to comprehend. Some of these elements include:
Verb Conjugations: The proper conjugation of verbs is critical for communicating the person, gender, number, tense, and aspect of a clause. The spelling and pronunciation of verbs depend on the subject and tense.
Irregular verbs and Regular Verbs: It is essential to differentiate between regular and irregular verbs and know when and how to use them.
Noun and Genders: In German, the gender of nouns is arbitrary. Each word can be masculine, feminine, or neutral, and the majority lack gender-specific limitations. It is crucial to remember the gender of each noun.
Grammatical Cases: German employs four grammatical cases – Nominativ, Genitiv, Dative, and Accusative. Knowing how to use each correctly is crucial for clear communication.
These fundamental topics of German grammar must be learned professionally to gain a comprehensive understanding and use it effectively. FITA Academy's German classes in Salem teach these basics interactively to ensure that students have a solid foundation in German grammar. In addition to developing fluency in spoken German, our comprehensive academic curriculum for German classes helps students to master grammar and usage.
Related Blog: What are the Benefits of Learning German?