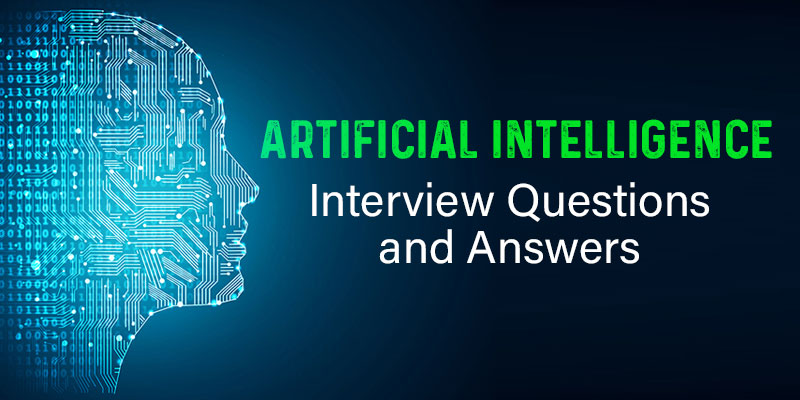 Despite the advancements in AI technology over the years, it is still hard to make sense of what it does and how it does it. Artificial Intelligence (AI) is a rapidly-growing field with immense potential for enhancing our lives. In order to be successful in an AI interview, it's important to be familiar with the basics of AI. However, since AI is still a relatively new technology, few people actually have any idea how it works and what they can do with it. These Artificial Intelligence Interview Questions And Answers will not only help you understand AI better but also get you closer to making your desired career switch.
FITA Academy has come up with a list of questions to ask for artificial intelligence interviews. We hope this will help you stand out from the other candidates and land the job you want. We also offer a comprehensive Artificial Intelligence Course in Chennai that equips students with the skills and knowledge necessary to enter the AI field.
Artificial Intelligence is quickly becoming one of the most in-demand skills in today's workforce. So if you want to stand out from the competition, it's important to know what questions will be asked during your AI interview. Here we are presenting the compilation of 101 important Artificial Intelligence Interview Questions and Answers that will help you get a better understanding of how the technology works and can potentially help you land a job in this growing field.
These AI interview questions can be very intimidating for someone who is not familiar with the topic. This is why it is important to have some good questions prepared in advance so that you can be as successful as possible. Referring to the books on artificial intelligence will also help you to understand the concepts in a better way. This Artificial Intelligence Interview Questions And Answers For Freshers is designed to help you do exactly that.
Preparation is key when going for a job in Artificial Intelligence. These Artificial Intelligence Interview Questions And Answers For Freshers will help you to be successful. So, what are you waiting for? Start preparing now! If you are from Karnataka, You can acquire knowledge from Artificial Intelligence Course in Bangalore to get a job in the field of Artificial Intelligence in the city.
If you're not familiar with artificial intelligence (AI), the prospect of a job interview involving it can be daunting. But don't worry, our resources are available to help you prepare for an AI interview. You can even enroll in our comprehensive Artificial Intelligence Online Course for an extra edge. This ai interview questions And Answers will help you on how to succeed in an AI interview which includes a list of questions that you can use to probe your interviewer's knowledge of AI.
Artificial intelligence has the potential to change the way we live and work, but it's important to know what you're getting into before you start interviewing for a job with AI. Here, we've compiled 101 Artificial Intelligence Interview Questions and Answers that will help you get a feel for what an AI role would entail and test your knowledge of the subject. After reading through these AI Interview Questions, hopefully, you'll be in a better position to answer questions about AI during an interview.
Supplementary Resources
Looking for some supplementary resources to help you prepare for your data science interviews? Look no further! This blog post will provide you with a list of Python interview questions and answers, as well as some helpful tips.
As a fresher, it can be difficult to know where to start when looking for information online and what to do next. This is why we have compiled  AI Engineer Salary For Freshers as well as some interview questions and answers that may be useful for you.
Remember to practice, practice, practice! You'll be able to give yourself the best chance of success if you can answer these questions confidently in an interview setting. And don't forget to polish your skills with our other blog posts on data science interview questions and answers.
if you're looking for the latest resources to help you during your Freshers' journey, we've compiled a list of blogs below. Whether you're in need of practical advice or want to hear about exciting new courses, there's something for you.