Course Highlights and Why AWS Course in Coimbatore at FITA Academy?

At FITA Academy, students undergo effective training on the essential concepts of Amazon Web Services and 15+ commonly used services through AWS Training in Coimbatore.

Throughout AWS training, experts guide students in acquiring comprehensive knowledge in the AWS cloud computing platform.

The course is designed and conducted by a team of experts with a decade of professional experience in Web Development and Services, adhering to international standards.

The course emphasizes hands-on training by incorporating real-time projects and case studies, imparting skills on efficiently designing and deploying AWS systems.

The Course offers flexible batch timings, including weekday, weekend, and fast track training options and the batch size is limited to ensure personalized attention to each student.

FITA Academy provides placement training to assist the students during job interviews and helps them secure their dream jobs.
Upcoming Batches
04-12-2023
Weekdays
Monday (Monday - Friday)
07-12-2023
Weekdays
Thursday (Monday - Friday)
09-12-2023
Weekend
Saturday (Saturday - Sunday)
16-12-2023
Weekend
Saturday (Saturday - Sunday)

Classroom Training
Get trained by Industry Experts via Classroom Training at any of the FITA Academy branches near you
Why Wait? Jump Start your Career by taking AWS Training in Coimbatore!
Instructor-Led Live Online Training
Take-up Instructor-led Live Online Training. Get the Recorded Videos of each session.
Travelling is a Constraint? Jump Start your Career by taking the AWS Online Training!
AWS Course Objectives
Acquire knowledge of cloud computing, exploring its history, benefits, and crucial roles in cloud systems.
Gain insights into cloud computing service models include SaaS, PaaS, IaaS and deployment models include public, private, community, and hybrid.
Engage in hands-on experience with Amazon Web Services, covering tasks such as creating AWS accounts, accessing the AWS Management Console, and exploring AWS products and services.
Familiarize yourself with basic Linux and acquire knowledge of Linux command-line skills.
Explore key AWS services, including Amazon EC2 (Elastic Compute Cloud), best practices for managing instances, various EC2 instance types, security groups, and network configurations.
Learn the fundamentals of AWS auto-scaling, including its benefits, components, lifecycle, and pricing.
Understand Amazon Virtual Private Cloud (VPC), delving into basic networking, security groups, and other features that enable the creation of isolated and secure cloud environments.
Investigate load balancing using Amazon Elastic Load Balancing (ELB) and explore other AWS notification and messaging services like SNS, SES, and SQS.
Discover additional AWS services, such as Amazon Route 53, Amazon S3, Identity Access Management (IAM), Glacier, CloudWatch, CloudFront, RDS, DynamoDB, Elastic Beanstalk, CloudFormation, as well as disaster recovery and security best practices.
Engage in real-life capstone projects, including tasks like creating a Windows Virtual Machine and implementing mass emailing using AWS Lambda.
AWS Course Trainer Profile
Trainers at FITA Academy are seasoned subject-matter experts, boasting over 10 years of experience in Web development and services and actively designated as Cloud Architect, Cloud Security Engineer, and Devops Engineer.
Through the provision of real-time projects and scenarios, the trainers impart extensive experience with Cloud Platforms to our students.
The AWS Course in Coimbatore, offered by FITA Academy, features regular assessments to track students' progress.
Trainers conduct recap and doubt-clearing sessions, ensuring the students gained a comprehensive understanding of the concepts.
The Trainers have worked in Multinational Corporations and delivered numerous AWS projects globally.
Our trainers offer immersive, hands-on training and involve students in real-time projects throughout the course.
FITA Academy's trainers provide valuable guidance on interview preparation and resume building, supporting students' journey to a successful career.
Learn at FITA Academy & Get Your
Dream IT Job in 60 Days
like these Successful Students!

Student Success Story of AWS Course in Coimbatore
Aadhira, a recent BSC Computer Science graduate, seeking employment in the IT sector. Despite facing multiple rejections due to a need for additional skill sets, she decided to enroll in a course to kickstart her IT career.
During a conversation with a friend who worked at Amazon, she knew about the AWS course. Subsequently, she chose FITA Academy when searching for the Best AWS Training in Coimbatore.
Upon contacting us and enquiring about the course, our coordinators provided clear explanations of the course features. with this information, she decided to learn the AWS Course to enhance her knowledge.
Opting for weekday classes, Aadhira diligently attended each session. She excelled in assessments and successfully completed capstone projects with the guidance of our expert trainers.
Engaging in FITA Academy's placement training, she actively participated in mock interviews and group discussions, becoming well-prepared for AWS job interviews. Eventually, she attended interviews at HCL and ITSS Global, ultimately choosing to join HCL with the salary package of 2.8 LPA. We are very proud to be a part of Aadhira's journey to land her dream job.
Features of AWS Course in Coimbatore at FITA Academy
Real-Time Experts as Trainers
At FITA Academy, You will Learn from the Experts from industry who are Passionate in sharing their Knowledge with Learners. Get Personally Mentored by the Experts.
LIVE Project
Get an Opportunity to work in Real-time Projects that will give you a Deep Experience. Showcase your Project Experience & Increase your chance of getting Hired!
Certification
Get Certified by FITA Academy. Also, get Equipped to Clear Global Certifications. 72% FITA Academy Students appear for Global Certifications and 100% of them Clear it.
Affordable Fees
At FITA Academy, Course Fee is not only Affordable, but you have the option to pay it in Installments. Quality Training at an Affordable Price is our Motto.
Flexibility
At FITA Academy, you get Ultimate Flexibility. Classroom or Online Training? Early morning or Late evenings? Weekdays or Weekends? Regular Pace or Fast Track? - Pick whatever suits you the Best.
Placement Support
Tie-up & MOU with more than 1500+ Small & Medium Companies to Support you with Opportunities to Kick-Start & Step-up your Career.
Why Learn AWS Course in Coimbatore at FITA Academy?
Live Capstone Projects
Real time Industry Experts as Trainers
Placement Support till you get your Dream Job offer!
Free Interview Clearing Workshops
Free Resume Preparation & Aptitude Workshops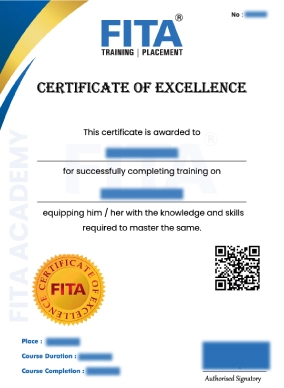 AWS Certification Course in Coimbatore
Upon completing the AWS Certification in Coimbatore, students will receive a certificate of completion. Notably, FITA Academy's certification holds significant recognition among numerous organizations, making it a substantial asset for candidates to enhance their resumes. This certification provides a competitive edge during interviews, contributing to a prosperous career in the field of AWS Cloud Computing.
In addition to FITA Academy's certification, there are several official certifications offered by Amazon Web Services. These certifications include:
Foundational
Associate
AWS Solutions Architect Associate
AWS Developer Associate
AWS SysOps Administrator
AWS Data Engineer
Professional
AWS Solutions Architect Professional
AWS DevOps Engineer
Speciality
AWS Advanced Networking
AWS Data Analytics
AWS Database
AWS Machine Learning
AWS Security
AWS SAP
Certifications offered by Amazon Web Services
AWS Certified Cloud Practitioner
The AWS Certified Cloud Practitioner credential signifies fundamental, high-level understanding of AWS Cloud, services, and terminology. It serves as an excellent starting point on the AWS Certification journey, particularly for individuals transitioning to a cloud computing job without prior IT or cloud experience.
AWS Solutions Architect Associate
The AWS Certified Solutions Architect – Associate credential highlights proficiency across various AWS services and a comprehensive understanding of AWS technologies. This certification specifically emphasizes the development of cost-effective and high-performance solutions, showcasing expertise in the AWS Well-Architected Framework. Obtaining this certification has the potential to enhance individuals' career profiles, earnings, credibility, and confidence in interactions with stakeholders and consumers.
The AWS Certified Developer – Associate credential signifies an understanding of fundamental AWS services, their applications, and basic AWS architecture principles. It also attests to proficiency in developing, deploying, and debugging cloud-based applications on AWS. This certification is indicative of technical expertise in the design and management of AWS applications.
The AWS SysOps certification validates a candidate's technical proficiency in deploying, managing, and troubleshooting AWS environments, ensuring the reliability and performance of diverse AWS services. Candidates undergoing this certification will acquire skills in transferring on-premise applications to AWS, managing data flow to and from AWS, navigating the AWS management panel, implementing operational cost controls, and enhancing their capability to utilize AWS resources and services efficiently.
The AWS Certified Data Engineer – Associate certification affirms skills and proficiency in fundamental data-related AWS services, including the capacity to develop data pipelines, address monitoring and troubleshooting issues, and optimize cost and performance by applying best practices.
AWS Solutions Architect Professional
The AWS Certified Solutions Architect – Professional exam acknowledges advanced technical proficiency and experience in designing distributed systems and applications on the AWS platform. This certification enables qualified individuals to showcase advanced knowledge and skills in complex problem-solving, optimizing security, cost, and performance, and automating manual procedures. Organizations can leverage this certification to identify and cultivate personnel possessing these critical capabilities to implement cloud initiatives successfully.
The AWS Certified DevOps Engineer – Professional certification showcases an individual's technical proficiency in deploying, operating, and overseeing distributed application systems on the AWS platform. This credential enhances trust and credibility among colleagues, stakeholders, and customers. Organizations benefit from having qualified professionals who can ensure the timely delivery of secure, compliant, highly available, and scalable systems.
The AWS Certified Advanced Networking Specialty exam recognises advanced technical expertise and experience designing and implementing extensive AWS and hybrid IT network infrastructures. This certification aids organizations in identifying and fostering candidates with essential skills for cloud-based operations.
The AWS Certified Data Analytics certification is crafted for software engineers and data professionals aiming to demonstrate their expertise in data analytics on the AWS platform. The examination evaluates your capabilities in designing, constructing, securing, and managing data analytics solutions.
The AWS Certified Database Specialty is tailored for individuals with experience in working with on-premises and AWS Cloud-based relational and non-relational databases. The AWS Certified Database – Specialty exam verifies expertise in recommending, designing, and managing the optimal AWS database solution to enhance performance, reduce costs, and foster innovation.
The AWS Certified Machine Learning Specialty Certificate is designed for professionals engaged in development or data science with over a year of experience building, architecting, or implementing machine learning/deep learning workloads in the AWS Cloud. AWS-certified Machine Learning Specialists assist businesses in developing, implementing, deploying, and managing ML solutions to address operational challenges.
AWS Certified Security – Specialty confirms your proficiency in designing and implementing security solutions within the AWS Cloud. Additionally, this certification evaluates your understanding of specialized data categories, AWS data protection mechanisms, data encryption methods, and the AWS mechanisms for their implementation, along with secure internet protocols and the corresponding AWS mechanisms for implementation.
The AWS Certified: SAP on AWS – Specialty is tailored for individuals in roles requiring expertise in both SAP and AWS. This certification validates knowledge in SAP workload design, implementation, migration, and operation on AWS.
As part of FITA Academy's commitment to offering the Best AWS Training in Coimbatore, we assist students in preparing for the certifications mentioned above, in addition to providing a globally recognized certificate of our own.
Have Queries? Talk to our Career Counselor for more Guidance on picking the
right Career for you!
Placement Session & Job Opportunities after completing AWS Course in Coimbatore

AWS (Amazon Web Services) has experienced significant growth, and this upward trend is expected to continue in the future. The contemporary business landscape heavily relies on Cloud Computing, with IDC reports predicting that approximately 75% of IT business spending will be on the Cloud platform.
When discussing cloud services, AWS is the foremost provider that comes to mind. The global AWS market value is projected to reach $236 billion with a compound annual growth rate (CAGR) of 22%. This surge in demand has led to an increased need for Cloud Developers.
FITA Academy helps students to get hired in esteemed companies by an active placement cell. Our placement training prepares students for the AWS job interviews through mock interviews and group discussions where students can be aware of AWS Interview Questions and Answers.
"Students will receive 100% placement support after completing the AWS Course in Coimbatore"
Several renowned companies, including BMW, Chef, Canon, Adobe, Airbnb, FINRA, Alert Logic, Autodesk, Capital One, Citrix, European Space Agency, General Electric, and Financial Times, actively recruit AWS Certified professionals. Various job titles are available for these roles, such as Technical Architect, Cloud Architect, AWS Solution Architect, AWS Networking Specialist, AWS System Integrator, AWS Big Data Specialist, and AWS Certified SysOps Administrator. FITA Academy's AWS Training Institute in Coimbatore ensures that students are well-prepared for these diverse job roles.
In terms of compensation, the average AWS Developer Salary For Freshers is around Rs. 4,50,000 to Rs. 5,20,000 per year. An average developer with 3-5 years of experience earns between Rs. 5,50,000 and Rs. 6,50,000 per year, while a senior-level candidate with 6-8 years of experience can earn between Rs. 7,50,000 and Rs. 9,20,000 per year.
AWS Cloud Practitioner
AWS Cloud Practitioners are responsible for overseeing an organization's cloud computing infrastructure. Their tasks include managing cloud migration, reviewing workload designs, and providing guidance on high-risk issues. Serving as the bridge between technology and business in adopting cloud services, they play a crucial role in aligning developers' technical decisions with the organization's business objectives. Their primary responsibility is to ensure seamless collaboration between technology and business for the overall benefit of the organization.
AWS Solutions Architect
Solution Architects are responsible for overseeing an organization's cloud computing infrastructure. They possess a deep understanding of architectural concepts and services, enabling them to formulate a comprehensive technical cloud strategy, evaluate workload architectures, assist in cloud migration projects, and provide guidance on addressing high-risk issues.
AWS Developer
AWS developers are responsible for setting up, sustaining, and expanding the cloud infrastructure for web applications. Proficient in key AWS services, they adhere to recommended security and scalability practices. AWS developers have the capability to oversee various services such as data storage, code authoring, and content distribution. They efficiently manage all tasks, ensuring timely achievement of objectives.
AWS DevOps Engineer
An AWS DevOps engineer is a skilled professional with an in-depth knowledge of the Software Development Lifecycle. They possess advanced expertise in diverse automation technologies used for constructing digital pipelines. Collaborating with IT personnel and developers, the AWS DevOps engineer ensures effective monitoring of code releases. Their responsibilities include deploying application solutions in both on-premises and cloud environments. Additionally, they actively contribute to technological research and development, fostering continuous innovation within the DevOps domain.
FITA Academy has consistently worked towards establishing itself as the premier AWS Training Institute in Coimbatore. This recognition is attributed to its strong commitment to equipping students with the skills needed for various job roles within the AWS market, including those mentioned earlier.
Success Story of AWS Course in Coimbatore
FITA Academy's AWS Training in Coimbatore has helped me immensely in understanding the cloud concepts. All the technical concepts were taught in a clear manner and I had a great learning experience at FITA Academy. The trainers were skilled and professional in handling the classes. Thanks to FITA Academy for training us efficiently and also broadening our knowledge on the Cloud concepts.
I have taken my AWS Course in Coimbatore at FITA Academy. It was one of the best AWS courses provided in Coimbatore. I am highly satisfied with the training given by the trainers as all the concepts were neatly covered in a duly manner and any fresher can get ample knowledge of the cloud services.
I have completed my AWS Certification at FITA Academy. Being a fresher I can assure you that FITA Academy provides the best AWS Course in Coimbatore. The trainers make sure that each student is given attention and understands the concepts clearly. The classes were very engaging and productive. I am happy that I have gained knowledge and skills in AWS for my career development. Thanks to FITA Academy for doing such a good job.
As one of the candidates who studied at FITA Academy for AWS Training, I am greatly satisfied with the training program. The trainers impart important knowledge regarding the AWS concepts and were very professional in teaching the concepts. It was a great learning experience at FITA Academy and I thank my trainers and FITA Academy for the worthy training.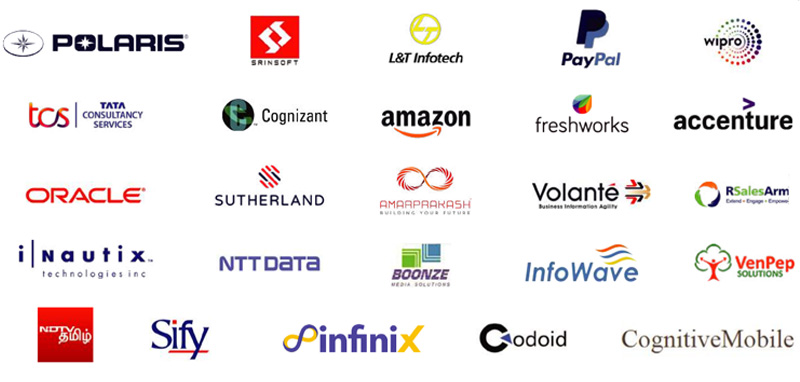 Frequently Asked Question (FAQ) about AWS Course in Coimbatore
General Q & A about AWS Course in Coimbatore
Can I learn AWS in one month?
It will take you a few days to fully comprehend AWS to an extent. Following that, you should be able to gain practical experience with the services within a few weeks, and you should be able to do professional work in AWS within one or two months.
What is the cost of Amazon Web Services Training in Coimbatore?
The Course fee for the AWS Training may vary depending on the institution and the type of course you choose. Approximately, the fee ranges from Rs. 18,000 to Rs. 20,000.
Can I get AWS related jobs in Coimbatore?
Certainly, upon the successful completion of the AWS Course in Coimbatore, a plethora of opportunities awaits you in the city. Being one of the prominent cities in Tamil Nadu, Coimbatore hosts a multitude of start-ups and reputable companies, providing a wide array of job prospects for professionals in the field of Web development and services.
Does AWS require coding?
Many simple operations may be accomplished without coding; therefore, using AWS does not require coding knowledge.
What is the salary of AWS freshers in Coimbatore?
The salary for an AWS Cloud Engineer in Coimbatore, spanning from less than 1 year to 6 years of experience, varies between ₹1.6 Lakhs and ₹6.0 Lakhs, with an average annual salary of ₹6.3 Lakhs, based on the latest data from 18 salaries.
What is the salary of a AWS Cloud Engineer in Coimbatore?
The average annual salary for an AWS Cloud Engineer in Coimbatore is ₹6.9 Lakhs (₹57.3k per month). These salary estimates are derived from the latest data collected from 18 AWS Cloud Engineers working across different industries.
Is studying AWS hard?
Learning AWS can be challenging, especially when working on advanced projects. It requires one to have a robust background in computer science and good knowledge of programming languages like
Python
. AWS's primary competitors are Microsoft Azure and Google Cloud.
Is AWS a good career option?
For those starting their career in a technical field and seeking abundant job opportunities, AWS is an excellent option. Follow this five-step guide to establish yourself as a successful AWS professional.
What is the future scope of AWS?
The AWS scope in future looks incredibly promising as cloud computing becomes more fundamental to modern businesses. AWS will continue to be the leader in cloud computing services. As the industry evolves, KnowledgeHut Cloud Practitioner certification is essential.
What is the salary of Amazon freshers?
Average Amazon fresher salary in India is ₹3.5 Lakhs for less than 1 year of experience to 3 years. The fresher salary at Amazon India ranges between ₹1.0 Lakhs to ₹6.9 Lakhs. According to our estimates it is 14% more than the average fresher Salary in Internet Companies.
Do you need Python for AWS?
Both
Java
and Python are widely used across AWS applications, so whichever one you choose to focus on, you'll be in for the win.
What is the full form of AWS?
Amazon Web Services (AWS) stands as the most extensive and widely embraced cloud platform globally, providing a repertoire of over 200 fully featured services across data centers worldwide.
What are the job roles can you get with AWS certifications?


Cloud Architect


Cloud Developer


Cloud Systems Administrator


Cloud DevOps Engineer


Cloud Security Engineer


Cloud Network Engineer


Cloud Data Architect


Cloud Consultant


What are benefits of being AWS certified?


Enhanced credibility and recognition


Improved job prospects


Higher salaries


Opportunity for career advancement


Increased productivity


Opportunity to work on challenging projects


Improved problem-solving skills


Access to a global community of professionals


What if I fail my AWS exam?
In case of an exam failure, a waiting period of 14 days is mandatory before you can retake the exam. There is no restriction on the number of attempts, but a full registration fee is required for each attempt. Following a prosperous exam, you are ineligible to retake the same exam for a duration of two years.