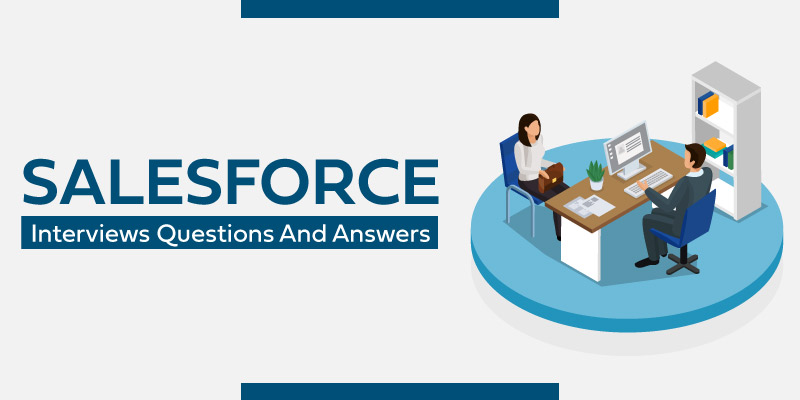 Salesforce is the global leader of the CRM Solution and it has above 40% of the market share when it comes to Cloud CRM Space and also it occupies a total share of 19.7% of the market share in the CRM space as of January 2020. Based on the report submitted by IDC it is stated that there is substantial demand for the SalesForce skill sets in the job portal sites. It is forecasted that just above 3.3 million jobs with skill sets of salesforce will arise in the CRM field by 2022.
As the demand for skilled Sales professionals is going to have a significant growth in the coming days, we need to be prepared ahead of time. Below are the 101 SalesForce Interview Questions and Answers that are compiled with the perspective to cover from the basic to advanced level in the SalesForce and with an equal emphasis for both Freshers and Experienced candidates to prepare themselves for the Interview.
The above are the commonly asked Salesforce Interview Questions and Answers in an Interview. In the coming days, we will also add more Interview Questions and Answers to this blog that are prevalent in the Industry. Besides, preparing for the interview ahead of time, getting professional training will help you understand the Salesforce platform more efficiently. Whether you are looking for Salesforce Training in Bangalore or Salesforce Training in Chennai , FITA provides you the best-in-class professional training under expert guidance with certification. Enroll yourself at the Salesforce Training at FITA to widen your knowledge in the Salesforce platform.