Course Highlights & Why Data Science Course in Salem at FITA Academy?
Our trainers are specialists in data science, with extensive project experience and subject knowledge.
We provide a comprehensive Data Science Course in Salem that combines theoretical and practical concepts.
Trainees will be able to apply their knowledge through building models with Machine Learning techniques, analyzing real-world data, and designing interactive visualizations.
Our Data Science In Salem training offers live and interactive Data Science training from certified experts.
Regular review sessions are provided to ensure that trainees' skills are continually improved.
We offer flexible Data Science training options, including weekend, weekday, and fast-track programs.
Our skilled Data Science instructors provide reasonably-priced training and certification programs in Salem.
The FITA Academy in Salem has worked with over 1,500 companies to provide placement assistance.
Upon completion of our curriculum, students receive full placement assistance.
FITA Academy has trained over 50,000 students since its foundation, many of whom are currently employed in various companies.
Upcoming Batches
| | | | |
| --- | --- | --- | --- |
| 05-10-2023 | Weekdays | Thursday (Monday - Friday) | |
| 07-10-2023 | Weekend | Saturday (Saturday - Sunday) | |
| 09-10-2023 | Weekdays | Monday (Monday - Friday) | |
| 14-10-2023 | Weekend | Saturday (Saturday - Sunday) | |

Classroom Training
Get trained by Industry Experts via Classroom Training at any of the FITA Academy branches near you
Why Wait? Jump Start your Career by taking Data Science Course in Salem!
Instructor-Led Live Online Training
Take-up Instructor-led Live Online Training. Get the Recorded Videos of each session.
Travelling is a Constraint? Jump Start your Career by taking the Data Science Training Online!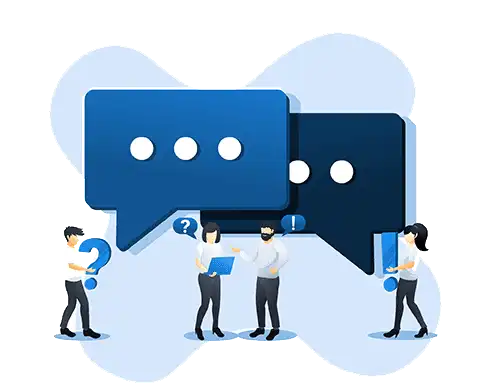 Have Queries? Talk to our Career Counselor
for more Guidance on picking the right Career for you! .
Trainer Profile
FITA Academy trainers possess over 8 years of experience in Data Science and are some of the best in their field.
They have extensive knowledge of real-world issues and initiatives relevant to their field.
Our instructors are highly skilled professionals who work for multinational companies.
The Academy employs data science experts with strong theoretical and practical skills.
Our trainers offer comprehensive, hands-on instruction and require trainees to complete real-world tasks to gain practical experience.
Students are taught the most advanced algorithms, tools, and methodologies in Data Science.
Instructors provide personalized attention to students and help them achieve their professional goals.
Trainers at FITA Academy guide students in developing key interview skills and building impressive resumes as part of their training.
Trainees receive instruction on how to enhance their technical Data Science abilities to achieve success.
The Academy's trainers are dedicated to helping students excel in their careers in Data Science.
Features
Real-Time Experts as Trainers
At FITA Academy, You will Learn from the Experts from industry who are Passionate in sharing their Knowledge with Learners. Get Personally Mentored by the Experts.
LIVE Project
Get an Opportunity to work in Real-time Projects that will give you a Deep Experience. Showcase your Project Experience & Increase your chance of getting Hired!
Certification
Get Certified by FITA Academy. Also, get Equipped to Clear Global Certifications. 72% FITA Academy Students appear for Global Certifications and 100% of them Clear it.
Affordable Fees
At FITA Academy, Course Fee is not only Affordable, but you have the option to pay it in Installments. Quality Training at an Affordable Price is our Motto.
Flexibility
At FITA Academy, you get Ultimate Flexibility. Classroom or Online Training? Early morning or Late evenings? Weekdays or Weekends? Regular Pace or Fast Track? - Pick whatever suits you the Best.
Placement Support
Tie-up & MOU with more than 1500+ Small & Medium Companies to Support you with Opportunities to Kick-Start & Step-up your Career.
Data Science Certification Training in Salem
About Data Science Certification Training in Salem
at FITA Academy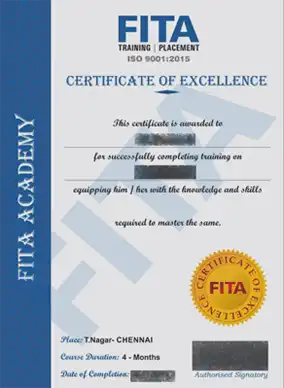 Data Science Certification Training in Salem
Getting a Data Science Certificate serves as proof to potential employers that you possess the necessary expertise and abilities to excel in the field. This certification can prove to be particularly beneficial for students who aspire to secure high-level positions in multinational corporations. By obtaining a Data Science Certification In Salem, you will gain the necessary skills to start a career in this field. This accreditation can give you an edge over other candidates and help you impress any hiring manager during the recruitment process. By demonstrating your proficiency in Data Science through a certification, you can establish your credibility and stand out from the competition. Moreover, obtaining a certificate in Data Science can enhance the probability of being shortlisted for an interview, enabling you to demonstrate your abilities and expertise to potential employers. Overall, obtaining a Data Science Certificate can significantly enhance your career prospects and help you land the job you desire.
Being familiar with the most important aspects of Data Science and the primary services can enable you to make informed decisions. To kickstart a career in Data Science, you can enroll in the FITA Academy's Data Science Course in Salem, which can help you discover lucrative opportunities in this field. With many job opportunities available in the industry, this is an excellent time to consider a career in Data Science. Obtaining a certification in this field can help you secure higher-paying jobs and acquire more marketable skills.
Our training at Data Science In Salem is a great starting point if you have an interest in embarking on a career in analytics. You can start by studying the fundamentals and enrolling in trial classes to gain a better understanding of the course. Upon completion of the course, FITA Academy will provide you with comprehensive support to help you obtain your certification. At each stage of the certification process, students receive assistance, which accelerates their understanding of the course concepts.
The course covers all areas of Machine Learning, Statistics, and Programming Languages such as Python, Big Data Analytics R, and Cloud Computing. The Python Course in Salem, specifically, will equip you with the necessary skills to master Python programming and data analysis. This course will equip you with useful knowledge and hands-on experience that are applicable in a wide range of industries, rendering you a highly desirable candidate for well-paying Data Science jobs.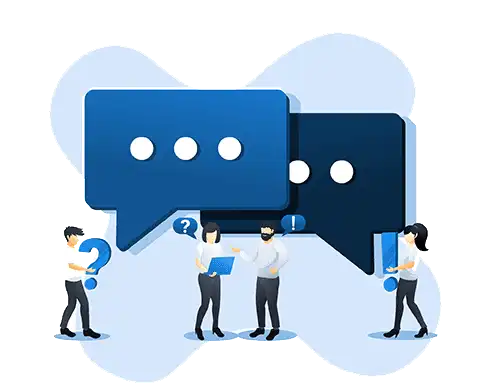 Have Queries? Talk to our Career Counselor
for more Guidance on picking the right Career for you! .
Job Opportunities After Completing Data Science Course in Salem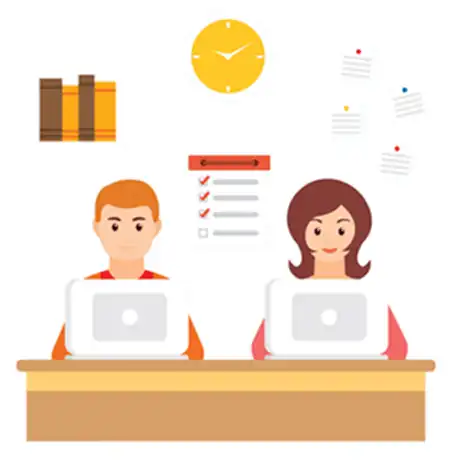 The information technology sector is currently experiencing a high demand for big data specialists, with a plethora of open positions available. Companies are leveraging the insights provided by data scientists to gain an edge in the market, while keeping costs to a minimum. Data science offers various career opportunities, including the role of a data analyst who is responsible for analysing business data, creating custom models, mapping trace data, and writing SQL queries. Another essential role in the field is that of a data scientist, who works with structured and unstructured data to generate valuable insights and implement various analytical techniques.
Our training program offers trainees the opportunity to become data engineers, who are responsible for data assembly, cleaning, and integration to maintain an updated data architecture. In India, data science and analytics offer several employment opportunities, with a high Data Scientist Salary for Freshers. Data analysts perform a range of tasks, and the career paths available to them are extensive.
They can work with multiple teams in an organization, making them highly valuable. The data science training in Salem program offered by FITA Academy equips students with the latest skills and tools for their work, including open-source libraries and technologies such as databases, SQL, and data visualization tools. Participants will gain hands-on experience and be able to develop a portfolio of data science projects that will help them compete with other experts in their field.
Also Read: Data Science Interview Questions and Answers
Students Testimonials
I joined in the Data Science Training in Salem just as I was interested by the popularity surrounding it. I was surprised by their efforts, which helped me improve my career. I had the opportunity to gain practical experience using a number of data science tools. I decided to switch careers after deciding that the classes were so enjoyable. After completing the programme, I was fortunate to get hired by a reputable company, thanks to FITA Academy.
The learning experience at FITA Academy was extraordinary. The trainer's explanation of ideas and systematic approach to instruction were quite beneficial. The trainers helped me master the data science components in the most efficient manner available. I recently secured a position with a multinational corporation after completing my certification.
I have completed my training in Data Science at FITA Academy. Before enrolling in this course, I had a difficult time grasping the topics. The experts assisted me in learning the programming language in the most convenient manner possible. I was just hired by a multinational corporation after completing my certifications. I am thankful to the trainers and team at the FITA Academy for giving me the best training.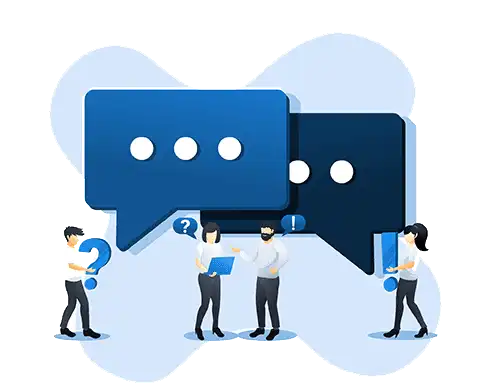 Have Queries? Talk to our Career Counselor
for more Guidance on picking the right Career for you! .
Additional Information
The amount of data generated and stored online is constantly increasing, making it a challenge to identify the most popular content on social media platforms such as Instagram, YouTube, and Twitter. However, the solution to this challenge lies in Data Science. Data Science has become essential in today's society as it enables better decision-making and process improvement across all industries. Data science is frequently employed in the field of marketing to provide businesses with a more comprehensive understanding of their customers and enable them to modify their marketing approaches accordingly.
Enrolling in the Data Science Training Institute In Salem offered by FITA Academy will equip you with the necessary skills to excel in this field. Through these courses, students will acquire knowledge and expertise required for effective data utilization. The course will provide a comprehensive understanding of data analysis, machine learning, and big data management. Furthermore, students will learn to identify trends in large data sets, perform predictive analytics, and create successful dashboards.
Data Science Life Cycle
The process of Data Science, known as the Data Science Life Cycle, involves the application of data to business needs. The first stage of this process is identifying the business challenges, which requires domain expertise from the Data Scientist.
The next step is acquiring critical data from various sources such as logs, web server APIs, and databases. The process of Data Preparation follows, which involves removing duplicate and inconsistent data types. Data management and integration can be improved using applications like Informatica and Talend.
Exploratory data analysis is performed as part of Data Preparation, which helps in identifying and enriching the data to determine the features and variables that can be included in models. Data Modelling uses various machine learning techniques to select the ideal business model.
Data Visualisation is used to display essential data and generate reports through Business Intelligence tools like Tableau, Power BI, and Qlikview. The model is implemented and evaluated with the assistance of data scientists, and quarterly performance reports are produced.
Why Data Science?
The world is rapidly shifting towards data-driven businesses. In this context, Data Science has emerged as a crucial tool for analyzing and extracting valuable insights from massive amounts of data. The application of Data Science spans across various domains, including finance, banking, and e-commerce. Businesses are increasingly adopting automated workflows and require the expertise of Data Science and Machine Learning to effectively utilize Big Data.
Data Science is also instrumental in marketing as it can analyze vast quantities of data to identify customer behavior patterns. This allows businesses to offer products that align with the customer's preferences and demands. The need for skilled Data Scientists with specialized data skills is expected to rise in the future as organizations seek to leverage data to drive their business decisions. Therefore, it is crucial for aspiring data scientists to have expertise in managing large data sets and deriving actionable insights for business planning.
Tools Covered in the Data Science Course in Salem
In Data Science Training Institute In Salem, a diverse set of tools are taught to equip students with the necessary expertise to excel in data science. These include Python, R, SAS, NumPy, Pandas, and SciPy, and they enable students to manipulate vast amounts of data, carry out intricate data analysis, produce data visualizations, and ultimately develop valuable insights that can inform decision-making across a range of industries.
Learning outcomes of Data Science Training in Salem at FITA Academy
FITA Academy's Data Science Training program in Salem aims to equip students with the expertise and abilities needed to excel in various domains.
The training programme includes several learning outcomes, such as data cleansing, analysis, and processing, which are all critical skills in the field of data science.
Students will also learn how to create essential Tableau visualisations, use and configure SQL servers, and write SQL scripts.
Additionally, students will acquire skills in generating dummy variables, constructing the CAP curve in Excel, and understanding concepts such as the confusion matrix, logistic regression, and linear regression.
The structure of the course is intended to provide students with the advanced abilities required to effectively maneuver through the various stages of a complex Data Science project.
Prerequisites to learn Data Science
The Data Science Course offered is available for all students without any specific prerequisites. However, having some prior knowledge or understanding of statistics or mathematics can be an added advantage for the learners.
Eligibility Criteria to learn Data Science
The Data Science training program is accessible to anyone interested in pursuing a profession in the field, including individuals seeking to expand their career opportunities. This training is ideal for IT professionals, marketing managers, business analysts, and banking and finance experts.
Also Read: Data Science Tutorial
Job Positions
Data Analyst
A data analyst is accountable for scrutinizing and construing extensive datasets, such as survey results and sales data, in order to identify significant observations. Data analysts gather and analyze data using specialized tools to provide decision-making support. They are required to answer data-related inquiries and identify trends, patterns, and outliers. The job often requires the use of specialized tools to collect data and proficiency in data manipulation and visualization.
Data Scientist
A data scientist's job is to extract actionable information and patterns from a vast amount of unstructured data. When working with predictive analytics, most data scientists utilize statistical modelling methods such as regression, clustering, classification, etc. Without them, a company would have trouble unlocking its full potential and becoming truly data-driven.