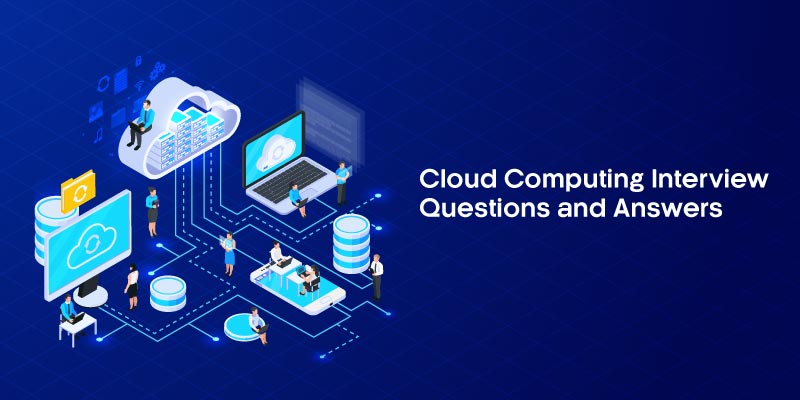 Today, Cloud Computing has become a boon to many of the major enterprising applications that are ruling the world, out there. In this competitive world, the more you know about this ruling technology, the more the chances of you getting recruited. As we know that knowledge upon the Cloud Computing increases the weightage to your resume, here we are presenting the compilation of 101 Important Cloud Computing Interview Questions that help the freshers to ace the Interview. Ready?
Waving goodbye to the tradition of using several servers for each of the computations or parallel transactions needed, here we are, with the godfather of all the previous systems. Yes, We are talking about Cloud Computing that networks us to the warehousing of data or is the data access and must say, all the data is provided with high security. Cloud computing is super convenient to use, to access our data from any place through a single site rather than from several servers and a lot more advantages. All those companies need to do is rent or buy the buckets from a cloud service provider to store or access the data they own by their application. Yes, it is a vast subject to know, but don't worry, we've got your back.
So, we know that it is a bit tough to crack interviews, although you have a good knowledge of this particular skill. To boost up the confidence levels in you, we strongly suggest you go through our predicted and reliable compilation of 101 Cloud Computing Interview Questions which helps in polishing the basic knowledge much stronger.
We have tried to cover almost every topic in 'Cloud Computing' with the motto of preparing you to face the Interview Questions on this 'Cloud Computing' subject, strongly. However, these 101 questions are the most popular and are predicted to be asked in the interview, by our team. We think that these lists of Interview Questions will help you. Hope you will ace the interview questions asked on 'Cloud Computing' taking with your informative answers. Good luck!