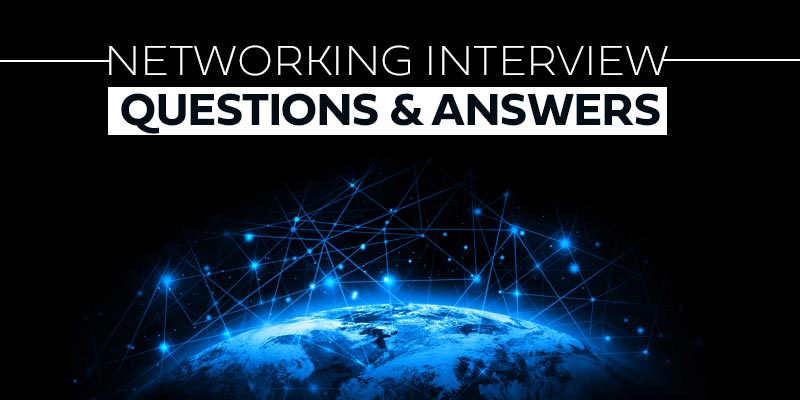 Networking is a wider subject that is ever-expanding and also it is one of the emerging careers at present. Based on the survey report submitted by Bureau Labour of Statistics it is stated that the growth of Networking Engineer employment is going to rise at 6% from 2016 to 2026 when compared to other major occupations. Also, the popular job portal sites of India such as Naukri.com and Monster.com have a total Networking job opening of 10841 and 4948 respectively.
To prepare yourself for these job positions you must be aware of the Commonly asked Networking Interview Questions and Answers. Here in this blog, we have compiled a set of 101 Important Networking Questions and these questions have been compiled in the perspectiveto give equal emphasis for both the fresher and experienced candidates.
The above are the commonly asked Networking Interview Questions and Answers in an Interview. In the coming days, we will also add more Networking Interview Questions and Answers to this blog that are prevalent in the Industry. Apart from preparing for the Interview, getting professional training with hands on experience and Certification helps you to understand the Networking concepts proficiently. CCNA Course in Chennai at FITA or CCNA Course in Bangalore at FITA provides you a holistic training of the Networking layers under expert guidance with certification. Enroll yourself at the Networking Training at FITA to enhance your knowledge.