Course Highlights and Why AWS Training in Madurai at FITA Academy?

Our AWS course modules are expertly crafted to meet the needs of the current global market.

An interactive instructor-led class delivered by professionals in the field.

We offer AWS Training in Madurai that focuses on delivering the skills and knowledge required for role-specific exams.

The course will expose you to hands-on classes and real-world projects, which will provide you with practical proficiency.

This AWS Course in Madurai covers relevant sections from scratch and is suitable for a wide range of individuals, whether they are freshers or working professionals.

Courses are taught in small batches to enhance interaction and provide a personalised experience.

Students are given regular tasks to improve their skills. Students can also evaluate their progress at the end of each chapter with assessments.

To ensure 100% placement support for our students, we have established 1500+ placement tie-ups with small to large IT companies.
Upcoming Batches
| | | | |
| --- | --- | --- | --- |
| 09-12-2023 | Weekend | Saturday (Saturday - Sunday) | |
| 11-12-2023 | Weekdays | Monday (Monday - Friday) | |
| 14-12-2023 | Weekdays | Thursday (Monday - Friday) | |
| 16-12-2023 | Weekend | Saturday (Saturday - Sunday) | |

Classroom Training
Get trained by Industry Experts via Classroom Training at any of the FITA Academy branches near you
Why Wait? Jump Start your Career by taking the AWS Training in Madurai!
Instructor-Led Live Online Training
Take-up Instructor-led Live Online Training. Get the Recorded Videos of each session.
Travelling is a Constraint? Jump Start your Career by taking the AWS Online Course!
Trainer Profile
We have top notch AWS specialists at FITA Academy who have decades of experience in IT as well as commerce industries.

To encourage the self-practice and application of skills, FITA Academy mentors use hands-on lessons and live projects.

In order to develop students conceptually as well as practically, we provide trained instructors who teach the top principles of AWS.

The professionals at AWS are committed to providing trainees with a wide range of technical knowledge and practical training.

It is the objective of our mentors to provide an extensive overview of AWS fundamental concepts, such as SaaS, LaaS, VPS, and IaaS.

Students will learn how to design and deploy highly available, error tolerant and scalable systems on AWS platforms from the experienced trainers of FITA Academy.

To ensure utmost exposure to AWS's dynamic world, our trainers focus on practical aspects of Amazon Web Services.

Using advanced techniques and industry-oriented practices, our professional experts provide holistic and extensive training to help our trainees build their confidence in the Amazon Web Services industry.
Learn at FITA Academy & Get Your
Dream IT Job in 60 Days
like these Successful Students!

Features of AWS Training in Madurai at FITA Academy
Real-Time Experts as Trainers
At FITA Academy, You will Learn from the Experts from industry who are Passionate in sharing their Knowledge with Learners. Get Personally Mentored by the Experts.
LIVE Project
Get an Opportunity to work in Real-time Projects that will give you a Deep Experience. Showcase your Project Experience & Increase your chance of getting Hired!
Certification
Get Certified by FITA Academy. Also, get Equipped to Clear Global Certifications. 72% FITA Academy Students appear for Global Certifications and 100% of them Clear it.
Affordable Fees
At FITA Academy, Course Fee is not only Affordable, but you have the option to pay it in Installments. Quality Training at an Affordable Price is our Motto.
Flexibility
At FITA Academy, you get Ultimate Flexibility. Classroom or Online Training? Early morning or Late evenings? Weekdays or Weekends? Regular Pace or Fast Track? - Pick whatever suits you the Best.
Placement Support
Tie-up & MOU with more than 1500+ Small & Medium Companies to Support you with Opportunities to Kick-Start & Step-up your Career.
Why Learn AWS Training in Madurai at FITA Academy?
Live Capstone Projects
Real time Industry Experts as Trainers
Placement Support till you get your Dream Job offer!
Free Interview Clearing Workshops
Free Resume Preparation & Aptitude Workshops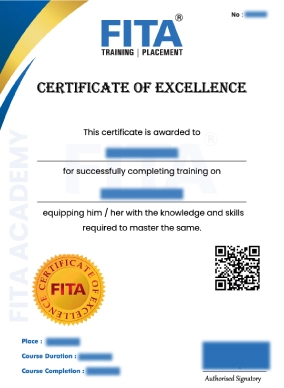 AWS Certification Course in Madurai
Amazon Web Services Course Certification is the key credential that indicates that the person has real-world experience of Cloud Storage, AWS Database services and Computers, Tools, and Security features. Additionally, the certificate states that the candidate is able to accomplish tasks such as deploy development, troubleshoot, and deploy within using the AWS Platform. Additionally the inclusion of the AWS Certificate on your curriculum resume can help you prioritize your resume. Additionally, the certificate has an impact on you.
AWS Training in Madurai at FITA Academy is created to provide both beginners and professionals the chance to improve their understanding of AWS platform and prepare them for a lucrative career. Students are taught by skilled instructors who have more than 12 years of experience working on AWS and the Cloud Platforms.
The curriculum of this training course includes all the essential issues to reach the goals that you desire. Students will gain hands-on experiences during the training after which, if you finish the course we'll issue you a certificate that proves your abilities and knowledge. This AWS course in Madurai is designed to help candidates to comprehend the principles behind them and then apply it in real-time scenarios.
The content of the AWS certification course covers the majority of the fundamental functions that are required when using AWS. It covers the most essential functions required when using Amazon Web Service. It helps build trust between the candidate and their employer by demonstrating how to effectively utilize Amazon Web Service. Amazon Web Service. Through this AWS Training in Madurai, you'll be able to gain promotions to your job and higher wages. In the present IT sector employers are seeking individuals who are proficient in various technologies and are adept in solving difficult issues. A knowledge of Cloud computing will allow you to benefit from the latest technology and trends. The AWS Certification Training we offer in Madurai is designed specifically for those who wish to be updated on the latest technologies without having to spend hours online or taking high-priced live training classes.
Have Queries? Talk to our Career Counselor for more Guidance on picking the
right Career for you!
Placement Session & Job Opportunities after completing AWS Training in Madurai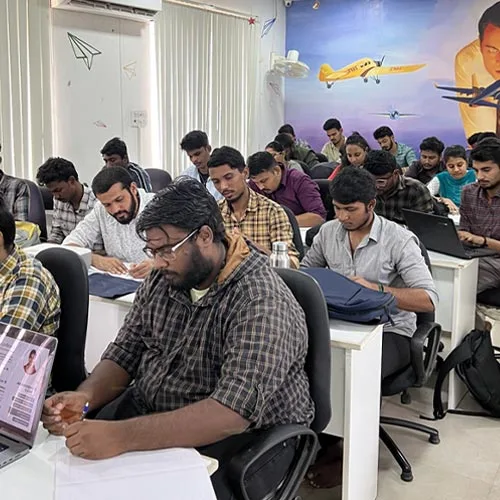 Amazon Web Services is a skill that is in high demand in the business world right now. It comes with a lot of tools that you need for your job. With AWS, professionals can improve their chances of getting a job because almost every company is using it. These ideas are very helpful for people who want to work in Engineering, DevOps, Architecture, Administration, Security, Development, Analytics, Machine Learning, etc., or who already do. This skill is best for people who want to become role-based experts, cloud computing fans, computer science undergraduates, and computer science graduates who are just starting out or in the middle of their careers.
Today, various job portals list around 21097+ jobs in India for AWS-certified professionals and related careers. Some of these job titles or positions are Senior DevOps Engineer, AWS Cloud Architect, AWS Engineer, AWS Backend Developer, AWS Cloud Operations, Data Engineering Manager, DevOps Consultant, Application Architect, etc. Accenture, IBM India, Mphasis, Cognizant Technology, and other companies hire people with AWS certification.
Payscale.com says that the average annual salary of an AWS-certified practitioner around the world is $112,000. In India, that amount is worth between Rs 3.5 and Rs 6.04 lakhs. But these numbers change a lot depending on your experience, location, level of skill, business, and position in your field. With the best AWS Salary for Freshers, you can feel sure about your career goals if you take the AWS Course in Madurai which will lead you to the best career options for your future.
Here are some Job roles and responsibilities for you to know:
AWS Cloud Architect
An AWS Cloud Architect will be responsible for designing, building, operating, maintaining, and managing large scale data centers and applications that run on them. They also help customers deploy solutions into the public cloud environment. The main responsibility of this role is to design, build, operate, maintain, and manage the infrastructure required by the organization's application services.
Roles and responsibilities of AWS Cloud Architect
Designing and implementing new architectures- A cloud architect should have strong skills in system architecture, networking, security, storage, software development, and management.
Building scalable systems- An AWS Cloud Architect must be able to design, implement, and manage scalable and reliable systems. He/she has to understand how different components of the system interact with each other.
Monitoring system performance- Cloud architects monitor the health and performance of their systems 24×7. They ensure that all the functions are working properly and they also identify problems as soon as possible.
Implementing security controls- The most important thing in any industry today is security. To provide secure services, the Cloud Architects have to set up their own security controls. They also have to make sure that there is no breach in the security measures.
Managing operational costs- Cloud Architects oversee the operational cost of the cloud service provider. They keep track of the usage patterns and find ways to reduce the expenses.
Optimizing resource utilization- Cloud architects can optimize the resources used by the system. They can use the available resources efficiently so that the system can perform better.
Ensuring availability and reliability- Availability and reliability are two essential things that a cloud architect needs to consider. If the system fails, he/she needs to fix it immediately.
Providing support and maintenance- Cloud architects must be able to provide quick support and maintenance when needed.
Helping developers- Developers often face issues while deploying their applications into the cloud. So, a cloud architect helps them with those issues.
Maintaining compliance- Compliance refers to the legal requirements of an organization. It involves following certain policies and procedures to avoid penalties or fines. Cloud architects need to ensure that the cloud service providers follow all the regulations.
Creating documentation- Documentation plays a vital role in providing support and maintenance. Therefore, a cloud architect creates proper documentation to facilitate the work.
Evaluating technology options- Technology changes very fast. To stay ahead of the game, a cloud architect evaluates new technologies and implements them in his/her system.
Developing new features- New features are always welcome in any industry. To develop new features, a cloud architect needs to get involved in the project from the beginning.
Interacting with users- Users play an important role in the success of any business. A cloud architect interacts with the users on a regular basis to understand what they want and how they want it.
Understanding the market trends- Market trends change regularly. A cloud architect keeps himself updated about the latest market developments. This will help him/her to build products according to the changing demands.
Understanding the customer's requirements- Customer requirements are the most important part of any business. A good cloud architect understands the customer's needs and designs the product accordingly.
Analyzing the existing solutions- Once you know your customers well, you can create a solution for them. You can analyze the current solutions and see if there is anything which can be improved upon.
AWS Solution Architect
A Solution Architect designs, builds, operates, maintains, and manages scalable web based applications and services. They are responsible for developing new features and functionality as well as improving existing ones. A Solution Architect should have knowledge of all aspects of the technology stack including hardware, software, networking, security, and storage.
Roles and responsibilities of AWS solution Architect
Designing architecture solutions- In this role, one has to design infrastructure solutions that can meet different client requirements. The solutions can include either internal solutions (for organization) or external solutions (internet facing). The solutions must be developed in accordance with organizational policies and procedures, industry standards, and technologies such as SOA, REST, microservices, agile development techniques, etc.
Developing application interfaces- An architect's primary responsibility here is to develop system architectures which enable users to interact with systems. Usually, they create APIs, user interfaces, mobile apps, SaaS solutions, etc.
Evaluating, selecting, and deploying technologies- Architects select and deploy the appropriate technologies that will help them deliver projects efficiently. For example, architects may use serverless frameworks like AWS Lambda or Azure Functions to build applications. Or they may choose containers such as Docker or Kubernetes over virtual machines when building backend applications.
Monitoring system performance- One way of achieving success is by monitoring the performance of critical parts of the infrastructure. In addition to detecting performance bottlenecks, they also evaluate whether changes made to the architecture improved overall system performance.
Troubleshooting problems- Architects should be able to identify issues, understand root causes and potential ways to resolve problems. They should provide recommendations so that project managers can make informed decisions.
Implementing testing strategies- Testing plays a crucial part in ensuring quality in the product. By creating tests during the earlier phases of development, architects ensure that there is early detection and prevention of defects. Testing helps developers find bugs sooner and reduce the risk of delivering poor products. This ultimately leads to higher customer satisfaction.
Documenting configuration changes- Configuration management is an integral part of any IT landscape. It ensures that servers, networks, databases, and other components work properly together. Therefore, it's important to document network settings, firewall rules, database schemas, API keys, credentials, etc.
Optimizing system performance- To achieve high levels of efficiency, architects need to keep their eyes on the bigger picture. For instance, they should focus on the scalability and maintainability of cloud computing environments. This involves looking at how to improve compute capacity while maintaining the ability to scale up quickly.
Updating code and documentation– With time, new code needs to be written and old code needs to be updated. An architect's job includes implementing change management processes and updating existing documents.
Testing and debugging- Architectures perform continuous integration, deployment, and testing throughout their lifecycle. While these activities are not typically considered "architecture" tasks, they are vital for achieving quality software.
Maintaining legacy applications- Legacy applications have become more prevalent due to the rapid evolution of technology. As a result, many organizations run multiple versions of the same application across several platforms. Architectures play a key role in managing legacy systems.
Enforcing access control- The increased adoption of DevOps has created a situation where developers and operations staff share a lot of information about each other. Consequently, this creates a threat as employees may use shared information inappropriately. Architects should enforce access controls to limit who has access to which resources.
Managing the cloud environment- Cloud computing represents a significant advancement in enterprise computing. A successful architecture will integrate its services into the larger IT environment.
Implementing cloud migration tools- Migration from on premises to the cloud involves moving large volumes of data as well as configuration files. In addition, migrating users and applications to the cloud requires careful planning and implementation.
Ensuring efficient disaster recovery- Disaster recovery plans involve identifying redundant equipment, configuring failover procedures, and performing regular maintenance checks.
Monitoring application health- Applications can experience unexpected issues or performance degradation after being deployed. An architect's job involves monitoring application configurations and infrastructure conditions to ensure proper operation.
Also read: AWS Interview Questions and Answers
Success Story of AWS Training in Madurai
For me, enrolling on this FITA Academy AWS course in Madurai was extremely beneficial. Having no prior knowledge of AWS or cloud computing I consider this training to be a turning point in my understanding of cloud computing. It was through FITA Academy's AWS training that I was able to land my first IT position.
I have been able to acquire a position in one of the MNCs with a good salary package as a result of the AWS Training in Madurai. To get me to this position, they provided me with thorough training and timely placement assistance. I am able to reach my career goal through the training program.
The cloud platform was completely new to me before I enrolled in FITA Academy's AWS Course in Madurai. Now I have a good understanding of how cloud computing works and its features like storage, databases, and security. I want to thank my trainer! The training he provided me on the concepts of cloud computing on the AWS platform was thorough and in-depth.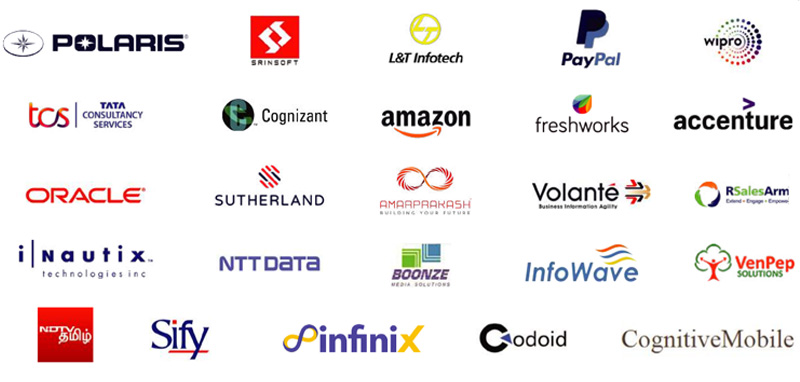 Frequently Asked Question (FAQ) about AWS Training in Madurai
Additional Information of AWS Training in Madurai
AWS is a well-known cloud computing platform which houses numerous services. In the business world cloud computing, it's an essential component of your IT capabilities. With AWS credentials, people are able to build a role-based competence to be successful in a variety of areas. Starting from managing resources to computer technology, AWS is in-use for various tasks that can help in the corporate and personal goals. If you optimize it properly, AWS is also agile and economical for your use.
FITA Academy is home to the most effective AWS Course in Madurai. It will help you learn and apply the best cloud-based services for your ability to perform in a role-based manner. This course covers some of the most important concepts to make sure you are able to develop in a holistic manner. These comprise AWS infrastructure Lambda, EC2, API Gateway, dynamo DB, EBS, S3, tools metadata, permissions resources, development, testing networking, storage, cost optimization computation, auto-scaling, security measures, etc.
The syllabus for the course is currently in line with the current demands of an organization. Our AWS Tutorial, assignments, tests, and hands-on AWS classes in Madurai with projects are updated to cover all aspects relevant to AWS competence or other related industry advantages. This course will help you to gain career benefits as well as other cloud computing techniques.
The trainers of this course are experts certified in the field. They guarantee technical proficiency during an interview as well as soft skill training that is applicable to any profession. Students who have postgraduate and undergraduate qualifications in computing are the most qualified to enroll in this program. It is possible to pursue in the course of AWS Certification in Madurai or via online interactive sessions. This course will help you increase your potential when you trust FITA Academy.