Course Highlights & Why AWS Training in Trichy at FITA Academy?
Our AWS training modules have been meticulously crafted to meet the needs of the current global market.
Experts in the field instruct an interactive, instructor-led course.
We provide AWS Training In Trichy with a focus on imparting the skills and knowledge required for role-specific certifications.
You will be exposed to hands-on classes and real-world projects that will equip you with practical knowledge.
Trainees of all backgrounds, from recent grads to seasoned professionals, will benefit from the comprehensive nature of this AWS Course In Trichy.
The courses are taught in small groups in order to increase interaction and create a customised learning environment.
Regularly, students are given assignments that enhance their skills. In addition with assessments at the end of each session allow students to assess their progress.
We have over 1500 placement partnerships with small to large IT firms to guarantee 100% placement assistance.
Upcoming Batches
| | | | |
| --- | --- | --- | --- |
| 05-10-2023 | Weekdays | Thursday (Monday - Friday) | |
| 07-10-2023 | Weekend | Saturday (Saturday - Sunday) | |
| 09-10-2023 | Weekdays | Monday (Monday - Friday) | |
| 14-10-2023 | Weekend | Saturday (Saturday - Sunday) | |

Classroom Training
Get trained by Industry Experts via Classroom Training at any of the FITA Academy branches near you
Why Wait? Jump Start your Career by taking the AWS Training in Trichy!
Instructor-Led Live Online Training
Take-up Instructor-led Live Online Training. Get the Recorded Videos of each session.
Travelling is a Constraint? Jump Start your Career by taking the AWS Online Training!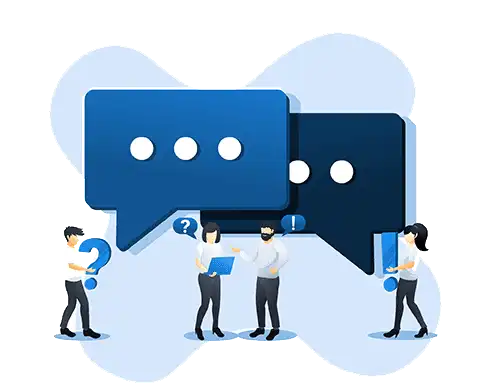 Have Queries? Talk to our Career Counselor
for more Guidance on picking the right Career for you!
Trainer Profile
FITA Academy has AWS specialists of the utmost quality with decades of experience in the IT and business industries.
Mentors at FITA Academy combine hands-on instruction with real-world projects to encourage self-practice and skill application.
AWS's core principles are taught by certified instructors in order to enhance learners' conceptual and practical understanding.
AWS professionals are dedicated to providing students with a wide range of technical knowledge and practical experience.
The objective of our mentors is to impart a thorough comprehension of AWS's core concepts, including SaaS, LaaS, and IaaS.
Professionals at FITA Academy will show you how to use AWS to build systems that are highly available, error-tolerant, and scalable.
Our instructors emphasise Amazon Web Services's practical aspects to maximise exposure to AWS's dynamic environment.
Using cutting-edge techniques and industry-specific best practises, our experts provide comprehensive and in-depth training to help students gain confidence in the Amazon Web Services.
Features
Real-Time Experts as Trainers
At FITA Academy, You will Learn from the Experts from industry who are Passionate in sharing their Knowledge with Learners. Get Personally Mentored by the Experts.
LIVE Project
Get an Opportunity to work in Real-time Projects that will give you a Deep Experience. Showcase your Project Experience & Increase your chance of getting Hired!
Certification
Get Certified by FITA Academy. Also, get Equipped to Clear Global Certifications. 72% FITA Academy Students appear for Global Certifications and 100% of them Clear it.
Affordable Fees
At FITA Academy, Course Fee is not only Affordable, but you have the option to pay it in Installments. Quality Training at an Affordable Price is our Motto.
Flexibility
At FITA Academy, you get Ultimate Flexibility. Classroom or Online Training? Early morning or Late evenings? Weekdays or Weekends? Regular Pace or Fast Track? - Pick whatever suits you the Best.
Placement Support
Tie-up & MOU with more than 1500+ Small & Medium Companies to Support you with Opportunities to Kick-Start & Step-up your Career.
AWS Certification Training in Trichy
About AWS Certification Training in Trichy at FITA Academy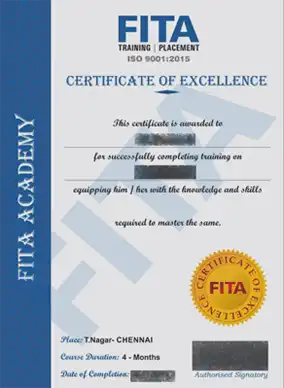 AWS Certification Training in Trichy
If you want to prove that you have a solid grasp of topics like Cloud Storage, AWS Database services, and Computers, Tools, and Security, there is no better credential than an Amazon Web Services Course Certification. In addition, the certification indicates that the candidate is capable of AWS Platform development deployment, troubleshooting, and deployment. Inclusion of the AWS Certificate on your resume may also increase your resume's priority. Moreover, the certificate affects you.
Our AWS Training In Trichy at FITA Academy is designed to help both beginners and seasoned professionals enhance their understanding of the AWS platform and prepare for a prosperous career. Students are instructed by instructors with over ten years of experience working with AWS and Cloud Platforms.
This training course covers all of the essential topics for accomplishing your goals. During training, students will gain practical experience; upon course completion, they will receive a certificate attesting to their acquired skills and knowledge. This AWS Course In Trichy is designed to help participants understand fundamental concepts and then apply them to real-world issues.
The AWS certification course covers the vast majority of required essential AWS functions. It addresses the most fundamental Amazon Web Service requirements. It establishes the candidate's credibility with the employer by demonstrating their expertise with Amazon Web Service. Amazon offers a website service. This AWS Training In Trichy will allow you to advance in your current role and earn a higher salary. Employers in the current IT industry seek workers who are proficient in multiple technologies and adept at resolving complex issues. Knowledge of cloud computing will enable you to take advantage of the most recent technologies and fashions. Our AWS Certification Training in Trichy is designed for those who wish to stay abreast of the most recent technological developments.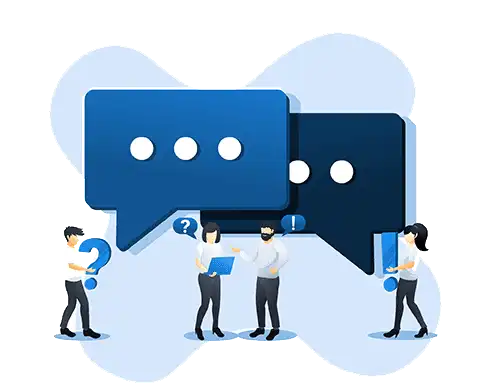 Have Queries? Talk to our Career Counselor
for more Guidance on picking the right Career for you!
Job Opportunities After Completing AWS Training in Trichy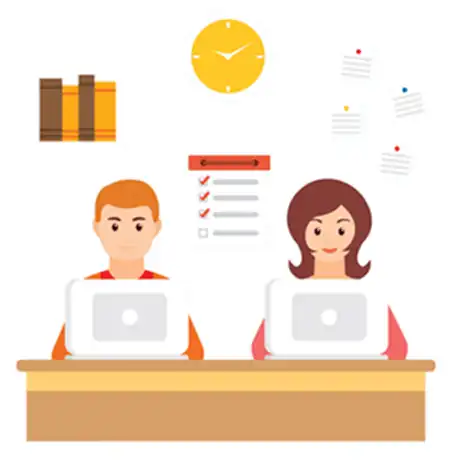 Understanding Amazon Web Services is a valuable skill in the current job market. It includes several of the required tools for the job. With AWS, specialists can expand their employment opportunities because virtually every company uses the platform. These concepts are incredibly useful for anyone who wants to work in DevOps, Architecture, Administration, Security, Development, Analytics, Machine Learning, etc. or who already does. Students and recent graduates of computer science programmes, as well as those in the early stages of their careers in the field, will find this skill set particularly useful.
Today, job portals in India showing approximately 2,209 openings for AWS-certified professionals and related positions. These include, but are not limited to, Senior DevOps Engineer, AWS Cloud Architect, AWS Engineer, AWS Backend Developer, AWS Cloud Operations, Data Engineering Manager, DevOps Consultant, Application Architect, etc. DevOps is an app that helps you to develop the software and infrastructure. It is a set of practices and principles for managing the development, testing, and deployment of software.
The DevOps Course in Trichy covers all essential concepts of DevOps in detail. It also covers hands-on labs that will help you understand all the concepts better. This course is designed for experienced developers who want to learn more about DevOps practices and principles as well as for people who are new to the field but have experience with developing applications on different platforms like Linux, Windows, Mac OS X etc. Accenture, IBM India, Mphasis, and Cognizant Technology, among others, employ AWS-certified experts.
In India, this average yearly pay is between Rs 3,5 and Rs 6,02 lakhs. However, these numbers vary significantly based on your experience, region, skill level, business, and industry position. If you enrol in the AWS Course In Trichy, you can look forward to the best job prospects and the best AWS Salary for Freshers, both of which will give you the confidence to pursue your professional goals.
Student Testimonials
Thanks to FITA Academy, I now understand the fundamentals of AWS, the way clouds function, and the meaning of EC2, RDS, and S3. The structure of the course is helpful, clear, and easy to understand. I was impressed by how much effort they put into keeping the sessions interesting and engaging.
I went to FITA Academy to learn about AWS. The course taught more than just the basics of AWS, and the way the information was presented and the series of industry-based demos were well done. My trainer gave me in-depth, hands-on lessons and explained every concept in detail. I have nothing but good things to say about my time at FITA Academy.
I learned a lot at FITA Academy in Trichy about AWS from the real-time classes. It was great to be able to use the techniques I had learned on my own. Even important AWS ideas are easy to understand thanks to the live intertactive sessions. I hope to repay my instructors by putting their concepts to good use in my life.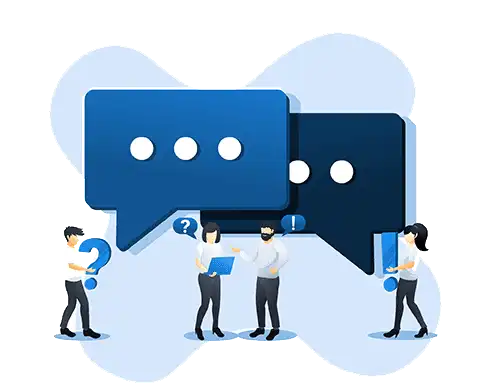 Have Queries? Talk to our Career Counselor
for more Guidance on picking the right Career for you!
Addition Information
The cloud infrastructure of Amazon Web Services (AWS) is well-known because it hosts many services. It is an important part of your IT skills in the business world. Getting an AWS certificate shows that you know a lot about a certain function that can be used in many different situations. AWS can be used for many things, such as managing resources and working with computers. You can use this to advance in your career and fulfil your personal goals. You can tweak AWS so that it works better and costs less.
FITA Academy offers the most comprehensive AWS Courses In Trichy. This course will teach you how to use cloud-based services to make it easier for people with different roles to work together. This course will teach you the most important things you need to know to grow as a whole person. The AWS infrastructures Lambda, EC2, and API Gateway are some of these. DynamoDB, EBS, and S3 are metadata utilities. Other methods include development, testing, storage, cost-optimization calculations, auto-scaling, and security.
The organization's needs are met by our curriculum that is already in place. The AWS Tutorial assignments and the hands-on AWS classes with projects in Trichy are all up-to-date and cover all aspects of AWS proficiency. This course will help you get better at your job and learn other cloud computing skills.
This course is taught by certified experts in the field. They can make sure you know how to do things technically in an interview and train you in specific skills that can be used in any job. This course plan is great for students with bachelor's degrees and master's degrees in computer science. You can get your AWS Certification In Trichy or through online sessions where you can talk to other people. The FITA Academy will help you reach your fullest possible potential.
Also read: AWS Interview Questions and Answers
What are the Different AWS Components?
Data Management and Data Transfer
Uploading data to the cloud is necessary for running HPC applications in the AWS cloud. Many different types of data transport technologies can be used to send a lot of data safely. This gets rid of problems like slow transfers, worries about security, and expensive networks. Data can be moved between local storage and the AWS cloud automatically. Anyone, anywhere can connect to AWS from afar. This makes the network more reliable, cheaper, and able to handle more users.
Compute & Networking
There are many compute instances to choose from, and each one can be changed to fit your needs. It keeps an eye on the performance of your application and makes changes to it to make sure it works consistently and reliably. It takes time to make an application work well with a lot of services and resources. AWS has improved networking options that allow for more bandwidth and less delay between instances.
Storage
When selecting a High-Performance Computing solution, both cost and storage alternatives should be considered. AWS services provide diverse options for block, object, file, and file storage. These settings permit the storage of both persistent and transient data. This allows you to allocate RAM based on your requirements. It is feasible to store and retrieve numerous sorts of data without transmitting them. You can also leverage AWS services to move your on-premises workload to the cloud.
Automation and Planning
To get the most out of AWS, you must automate both task submission and scheduling. AWS services can be used to run thousands of batch computing tasks because they assign resources based on demand.
Operations and Management
The system administrator is in charge of keeping track of and lowering network costs. There are many management and monitoring services that can be used to make the best use of resources, run the application, give a full picture of all programmes and services, and respond to success factors.
Visualization
AWS services make it possible to evaluate the results of a design model right away, without having to move huge amounts of data. Through a shared network, these dynamic programmes can be sent to and viewed from any device.
Security and Compliance
You need legal safety and security management expertise to deploy applications to the cloud. A variety of security services and pre-built protections are available on AWS to protect both the AWS network and the privacy of customers.
When it comes to cloud computing, AWS has the largest and most active community and is the world's largest infrastructure. By employing state-of-the-art technologies, AWS expedites implementation of complex projects. When it comes to cloud services, AWS is unrivalled. It is convenient, safe, and flexible. A wide variety of businesses and organisations, from startups to multinational corporations and government agencies, rely on AWS. AWS was built to meet the stringent security standards of government. There are many cloud services available, but Amazon Web Services (AWS) continues to dominate the market. The increasing demand for AWS computing expertise is due in part to the company's rising popularity, but this is just one of many contributing factors.