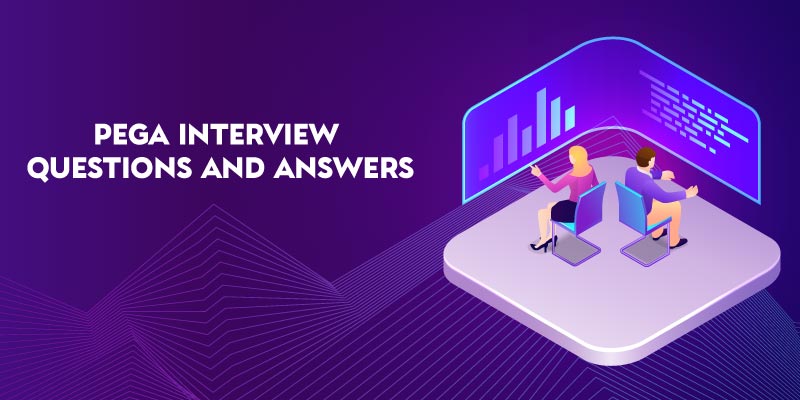 Pega BPM (Business Process Management) is the leading Cloud Software tool for customer engagement and operations. Pega has been in the industry for more than three decades and it still occupies the predominant position in the BPM process. According to a recent survey it is stated that Pega has the highest market share in the BPM solutions category. Also, it is stated that the applications that are developed by the Pega BPM are used by above 490+ fortune companies and 219+ Pega CRM companies. And this has mandated the demand for Pega Developers.
Below are the 101 Pega Interview Questions and Answers that are compiled with the aspect to cover from the basic to advanced level in the Pegasystems and with an equal emphasis for both the Freshers and Experienced candidates to prepare themselves for the interview ahead of time.
Pega Interview Questions and Answers
in an Interview for Freshers and Experienced candidates. In the coming days, we will also add more Interview Questions and Answers to this blog that are prevalent in the Industry. Besides, preparing for the interview ahead of time, getting professional training will help you understand the Pega tool proficiently. We provide the best-in-class
Pega Training in Chennai
or
Pega Training in Bangalore
under expert guidance with certification.