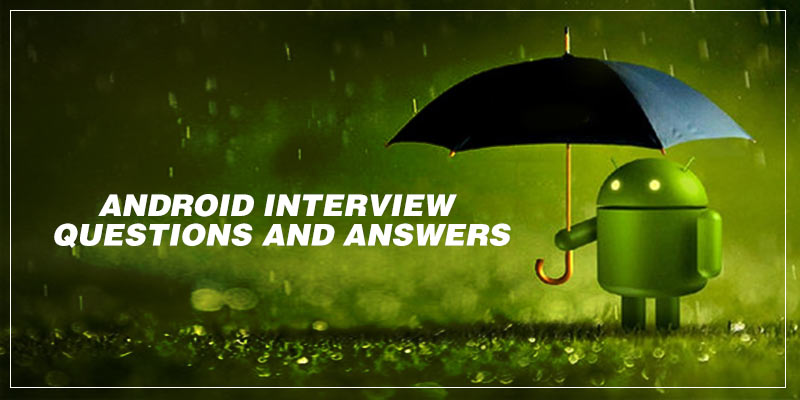 Android is one of the most popular mobile platforms, an OS, ruling the process of running the devices successfully, out there. In the competitive world, the more you know about the technology, the more the chances of you getting recruited. As we know that Android increases the weightage to your resume, here we are presenting the compilation of 101 Important Android Interview Questions that help the freshers to ace the Interview. Ready?
Android is an ideal and complete set of software that consists of the OS, middleware, and the most important mobile applications one looks for. As Android OS is open-source and by its strong compatibility, the OS works on various hardware suppliers like Samsung, OnePlus, Google Pixel, HTC, Sony, etc. So, the customers have wider choices to pick out a product based on the manufacturer they like. The cherry on the top is – Android products are cheaper compared to Apple's IOS.
So, we know that it is a bit tough to crack interviews, although you have a good knowledge of this particular skill. To boost up the confidence levels in you, we strongly suggest you go through our predicted and reliable compilation of 101 Android Interview Questions which helps in polishing the basic knowledge much stronger.
We have covered almost every topic in Android with the motto of preparing you to face the Interview Questions on 'Android' topic, strongly. However, these 101 questions are most popular and are predicted to be asked in the interview, by our team. We hope these lists of Interview Questions will help you. Hope you will ace the questions asked on 'Android' with your answers. Good luck!