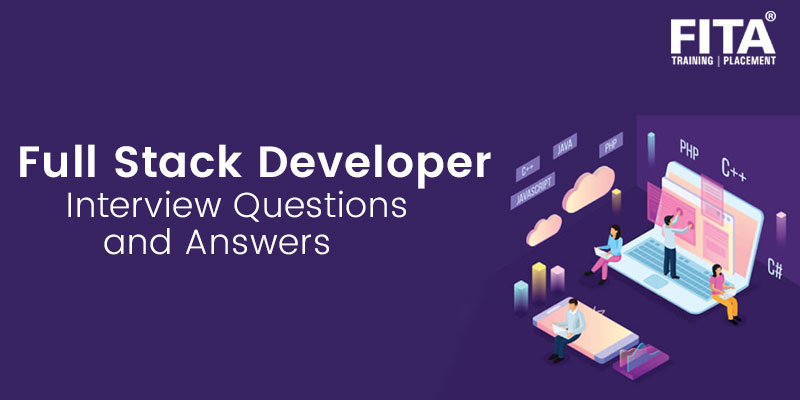 In order to be a full stack developer, you need to know more than just how to code. You need to understand the entire process of creating a web application, from design and user experience to development and deployment. This means you need to be familiar with both front-end and back-end technologies.
Most web developers will need to learn several different languages in order to create websites. There are many languages that programmers use to create web applications. The most common ones are HTML, CSS, JavaScript, and PHP. HTML is used for displaying information on a website and providing links to other pages. CSS is used for styling the appearance of web pages.
JavaScript is a programming language that is commonly used for adding interactivity to a webpage. PHP is a server-side scripting language. It is used for writing programs that can be executed on a web server. All of these languages can be used together to create a website. Now getting a Full Stack Developer Course in Chennai at FITA Academy to develop your career. If you are new to web development, you may want to get started by learning the basics. The best way to do this is to enroll in a course.
If you're thinking of becoming a full stack developer, or if you're just starting out and want to know what interview questions to expect, here is a list of some of the most common questions and answers.
 In this article, we have given you full-stack developer interview question and answers that will help you to prepare for your next round of technical interview.
If you have completed your Full Stack Developer Online Course then you may be ready the job. By preparing the required full stack developer interview questions for freshers you can be confident for the interview. Then you can share your profile with hiring company. If you really needed the job, then this is a great opportunity to become a full stack developer.
In addition to the training programs, FITA Academy also offers a range of resources that can help full stack developers stay up-to-date with the latest industry trends. These resources include Freshers salary blog posts, tutorials, job openings and other related technology Full stack developer interview questions and answers.
Understanding the workflow of a full stack Developer is a great way to get a feel for the breadth of a developer's responsibilities. Knowing the full stack developer interview questions and answers can be a valuable piece of knowledge for you. This Full Stack Developer Courses in Bangalore can help you prepare for the interview in advance at FITA Academy and will set you up for success in your next round of IT interviews.
Conclusion 
If you are looking for a job as a Full Stack Developer, then studying at FITA Academy will give you the best chance of succeeding in your interview. The Full Stack Developer interview questions and answers that we provide will help you to demonstrate your skills and knowledge to potential employers. So why not get in touch with us today to find out more about our full stack training courses?
Supplementary resources
Full stack course at FITA Academy will help you gain in-depth knowledge of all the layers of a web application, from front-end development to back-end programming and database management. As a full stack developer, you would be responsible for developing and managing all aspects of a web application, and would thus be in high demand in the current job market with Full Stack Developer Salary For Freshers.
We believe in hands-on training, and our program is designed to give students the opportunity to work on real-world projects. You'll learn all aspects of web development, from front-end design to back-end coding. And our experienced instructors will be there to guide you every step of the way. Even to get a better our Javascript interview questions and answers will help you build your career in the field of web development.
At FITA Academy, we believe that anyone can become a successful full stack developer with the right training. Our program is affordable and accessible, so don't wait any longer – sign up today!