Course Highlights & Why DevOps Training in Salem at FITA Academy?
The DevOps training program is offered by industry experts and is delivered in real-time by qualified instructors.
The course is designed to meet the needs of global industries and includes modules that cover the fundamentals to advanced topics of DevOps.
The focus of the course is on performance KPIs, which are considered the foundation of DevOps.
Students will learn best practices for configuration and version management that support DevOps processes.
The course provides a comprehensive understanding of the basics and methods needed for continuous implementation and delivery.
Kubernetes is introduced as a tool to help with the deployment of scalable containers and applications.
Ansible and Puppet are taught as tools to effectively execute configuration management.
The course covers Agile and Scrum techniques, providing students with a thorough understanding of these methodologies.
The training program is flexible, with options for weekdays, weekends, and fast-track batches to accommodate students' interests.
Additionally, the course covers topics such as Infrastructure as Code (IaC), CI/CD pipelines, testing and deployment automation, and security in the DevOps workflow.
Upcoming Batches
| | | | |
| --- | --- | --- | --- |
| 05-10-2023 | Weekdays | Thursday (Monday - Friday) | |
| 07-10-2023 | Weekend | Saturday (Saturday - Sunday) | |
| 09-10-2023 | Weekdays | Monday (Monday - Friday) | |
| 14-10-2023 | Weekend | Saturday (Saturday - Sunday) | |

Classroom Training
Get trained by Industry Experts via Classroom Training at any of the FITA Academy branches near you
Why Wait? Jump Start your Career by taking DevOps Training in Salem!
Instructor-Led Live Online Training
Take-up Instructor-led Live Online Training. Get the Recorded Videos of each session.
Travelling is a Constraint? Jump Start your Career by taking the DevOps Online training!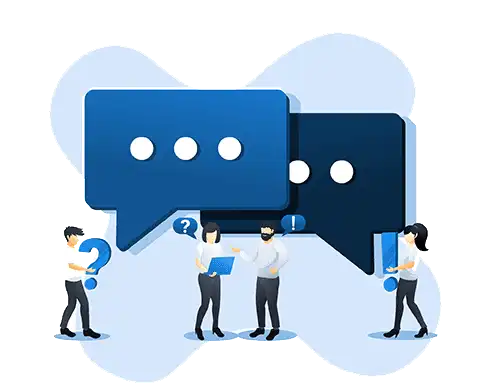 Have Queries? Talk to our Career Counselor
for more Guidance on picking the right Career for you! .
Trainer Profile
The professionals at FITA Academy in Salem have extensive experience in DevOps, with a minimum of 10 years of work experience in the field.
The training programme uses the latest methods, technology, and techniques to provide a realistic, hands-on learning experience.
The mentors at FITA Academy provide a comprehensive and project-based DevOps curriculum.
The DevOps trainers have a proven track record of successfully managing numerous complex and real-world Agile DevOps projects.
The trainers aim to provide results-driven and industry-relevant training of the highest quality.
Students can receive personalized attention and support from the instructors, who are available to answer any questions.
The best DevOps Course in Salem at FITA Academy helps students not only prepare for their resumes but also for interviews.
The course covers all relevant DevOps tools and their applications, providing students with a comprehensive understanding of the field.
Features
Real-Time Experts as Trainers
At FITA Academy, You will Learn from the Experts from industry who are Passionate in sharing their Knowledge with Learners. Get Personally Mentored by the Experts.
LIVE Project
Get an Opportunity to work in Real-time Projects that will give you a Deep Experience. Showcase your Project Experience & Increase your chance of getting Hired!
Certification
Get Certified by FITA Academy. Also, get Equipped to Clear Global Certifications. 72% FITA Academy Students appear for Global Certifications and 100% of them Clear it.
Affordable Fees
At FITA Academy, Course Fee is not only Affordable, but you have the option to pay it in Installments. Quality Training at an Affordable Price is our Motto.
Flexibility
At FITA Academy, you get Ultimate Flexibility. Classroom or Online Training? Early morning or Late evenings? Weekdays or Weekends? Regular Pace or Fast Track? - Pick whatever suits you the Best.
Placement Support
Tie-up & MOU with more than 1500+ Small & Medium Companies to Support you with Opportunities to Kick-Start & Step-up your Career.
DevOps Certification Training in Salem
About DevOps Certification Training in Salem at FITA Academy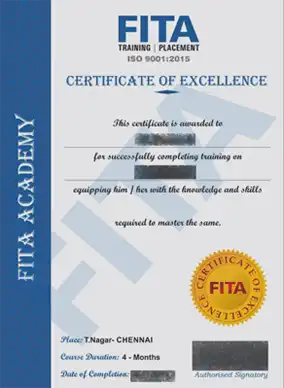 DevOps Certification Training in Salem
As a job seeker, you have the opportunity to showcase your DevOps Certification to potential employers by mentioning it in your resume and bringing it to the forefront during job interviews. Possessing a DevOps certification from FITA Academy serves as a solid demonstration of your technical proficiency and ability to perform the job requirements. The DevOps Certification course in Salem offered by FITA Academy provides comprehensive training on the principles of Continuous Integration and Continuous Testing (CI/CD) and equips you with the practical knowledge to implement these techniques in real-world scenarios.
Having a DevOps certification holds a great deal of market value and can significantly enhance your employment opportunities. Including this credential in your resume will draw attention to your qualifications and make you a competitive candidate. Our DevOps training program is renowned for its thorough and comprehensive approach, utilizing the latest technologies, up-to-date methodologies, and industry-specific tools. This deep dive into efficient tools enables our students to quickly and effectively integrate new technology for their clients, and also helps them navigate challenging work situations.
Moreover, upon completion of the course, our students have the opportunity to further enhance their skills and expand their expertise. Displaying this certification on your resume will raise your professional profile and enhance your job prospects. The best DevOps Training in Salem has crafted its curriculum to impart industry-specific knowledge and competencies to learners, empowering them to stand out in highly competitive job markets.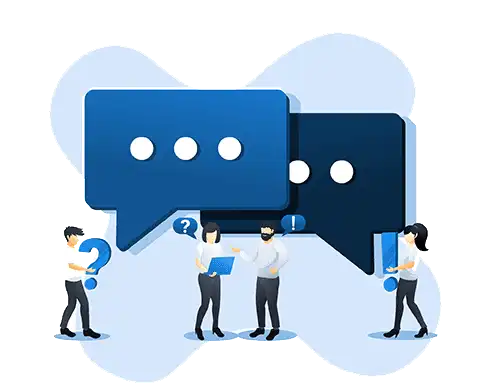 Have Queries? Talk to our Career Counselor
for more Guidance on picking the right Career for you! .
Job Opportunities After Completing DevOps Training in Salem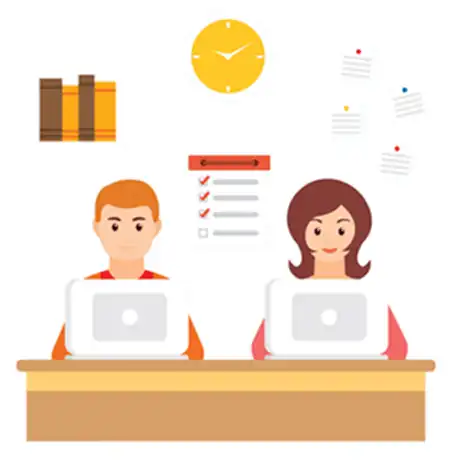 Due to the proliferation of digital and online services, there is an increasing demand for seamless and uninterrupted service delivery. This requires important elements of the software development cycle to be streamlined and automated for efficient software utilization. DevOps approaches assist IT operational teams in bridging the divide between software development and operation, enabling them to create an efficient system for the creation, development, and design of software and computer systems, as well as their management and maintenance, to ensure seamless and error-free delivery and implementation.
DevOps principles and practices are based on agile development processes and techniques, and aim to bring together these two domains to make the delivery of software and systems to IT and web-based applications faster and more precise. Numerous software and service providers present DevOps methodologies and approaches at present. These adaptable tools and services cater to a diverse range of consumers, including programmers, system engineers, and IT experts.
They enhance the accessibility and integration of services and offer support in the management of digital infrastructure and services. The purpose of the Devops Training In Salem offered by FITA Academy is to equip students with the necessary skills and understanding to effectively utilize DevOps tools and services to ensure seamless integration and delivery of web-based software. The training program is led by knowledgeable experts in the field of cloud computing and DevOps, who aim to provide students with an in-depth understanding of industry practices and the most effective DevOps methods.
This training will give students a competitive advantage in this fast-paced industry, enabling them to apply new solutions such as the best DevOps Engineer Salary for freshers to secure employment and make a lasting impact in the field. The curriculum provides students with a unique learning experience through hands-on exercises and real-world case studies to understand the importance and benefits of DevOps.
The primary job titles in the DevOps field include DevOps Engineer, DevOps Administrator, Senior Cloud Engineer in DevOps, and DevOps Systems and Network Engineer. A starting salary for a beginner in this field can range from INR 480,000 to INR 600,000 annually, and with more experience and expertise, you can earn over INR 1,200,000 per year. FITA Academy has established partnerships with over 1500 companies that can provide placement assistance and help you find the right job opportunity that aligns with your career goals.
Skills required to be a DevOps Engineer
Strong familiarity with scripting languages for operating systems such as Java, Perl, Python, and Ruby.
Ability to configure and administer databases like MySQL and Mongo.
Excellent problem-solving skills
Practical knowledge of various tools, open-source technologies, and cloud computing.
Understanding of key DevOps and Agile principles.
Proficiency in creating and maintaining CI/CD processes for SaaS apps using tools like Maven, Jenkins, etc.
Expertise in configuration management tools like SaltStack, Ansible, and Puppet.
Skill to design, build, and execute cloud-based applications using platforms such as AWS, Azure, etc.
Experience working closely with the integration and deployment team, following best practices and industry standards.
Strong leadership, cross-functional leadership, and communication skills are essential for a DevOps engineer. Additionally, a basic understanding of the Linux operating system and any scripting language, such as Shell or Python, is a plus.
A DevOps Certified professional possesses a comprehensive understanding and capability to oversee diverse organizational operations. Those who proficiently carry out both business operations and software development can experience advancement opportunities in a wide range of organizations.
Also Read: DevOps Interview Questions and Answers
Student Testimonials
I had an amazing experience at FITA Academy's DevOps Certification in Salem. The hands-on training and knowledgeable instructors helped me acquire the necessary skills and knowledge for a successful career in DevOps. I am grateful for the opportunity to learn from such experienced professionals and am now happily employed as a DevOps Engineer. Thanks, FITA Academy!
I was struggling to find a DevOps course that would fit my schedule and learning style, but FITA Academy's program in Salem was the perfect solution. The in-depth training, practical exercises, and personalized attention from my instructors gave me the confidence I needed to succeed. I am now working as a DevOps Engineer and couldn't be happier with my choice.
I was looking to make a career change into DevOps, and FITA Academy in Salem was the perfect place to start. The instructors were knowledgeable, supportive, and always available to answer any questions I had. The hands-on experience I gained was invaluable, and I was able to apply what I learned immediately. Thanks to FITA Academy, I am now working as a DevOps Engineer and couldn't be happier with my decision.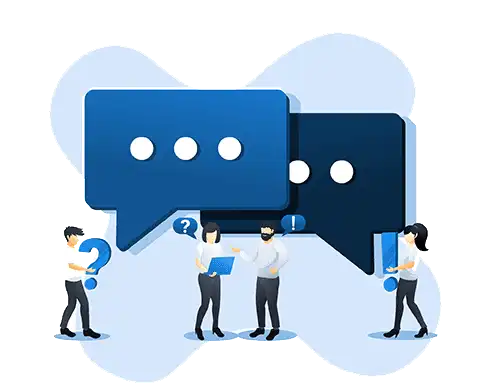 Have Queries? Talk to our Career Counselor
for more Guidance on picking the right Career for you! .
Additional Information
The curriculum at the DevOps Training Institute in Salem covers the fundamental principles of DevOps, structured into two sections that focus on both practical and theoretical applications. The training starts with an introduction to the basics of DevOps, including methodologies and the principles of agile and waterfall models.
Additionally, students will gain a comprehensive understanding of continuous integration and deployment, and be introduced to key tools such as Ansible, Chef, and Puppet for managing configurations. The second half of the course focuses on cloud computing, Linux administration, and foundational concepts, covering the development and application of cloud computing, including the various types of public clouds such as AWS, Google, and Microsoft.
In the Linux administration section, students will learn about important Linux commands and administration. The third component of the course covers shell programming and integration, including flow control, variable loops, functions, string manipulation, and file reading and writing. The course also emphasizes continuous integration, with a focus on Jenkins, including installation, administration, master and slave mode configurations, and security, including authorization, confidentiality, authentication, and user creation.
Why is DevOps important?
DevOps is important for developers to establish a stable method, ensuring enhanced security measures and control of applications, reducing the potential for errors and offering many other appealing benefits that make it a widely adopted practice. Enroll at FITA Academy to gain a DevOps certification in Salem.
Who can benefit from enrolling DevOps Training Programme?
Individuals who have an interest in Development, Testing, Security Engineering, Administration, Management, Operations, Solution Architecture, Integration, and AWS can benefit from the program. It is suitable for computer science enthusiasts, graduates, and students who wish to advance their careers in IT.
What are the Prerequisites for Joining this Course?
No prior experience is required to join the DevOps Course in Salem offered by FITA Academy. Our instructors will start from the basics and cover all aspects of DevOps strategies and procedures. We aim to assist you in embarking on your DevOps journey and becoming a proficient developer.
Learning outcomes of DevOps Course In Salem at FITA Academy
Gain an understanding of the basic and advanced principles of DevOps practices.
Get hands-on experience with setting up a virtual environment for DevOps processes.
Learn how to implement a software version control system.
Get familiar with using Jenkins for continuous integration through CI/CD pipelines.
Explore how multiple machines can be configured and synchronized with Vagrant.
Acquire knowledge of device configuration management using Ansible and Puppet.
Get experience creating test scenarios using Selenium WebDriver and Maven.
Study container orchestration and containerization using Docker and Kubernetes.
Utilize Nagios for performance monitoring and optimization.
Gain knowledge of cloud computing through training on Amazon Web Services.
The FITA Academy provides comprehensive DevOps training in Salem that is accessible to individuals of all backgrounds and skill levels. The course covers the basics as well as advanced concepts of DevOps, making it easy for students to grasp and understand. Furthermore, FITA Academy helps students explore various career paths in different industries through its DevOps certification program.
Also Read: DevOps Tutorial