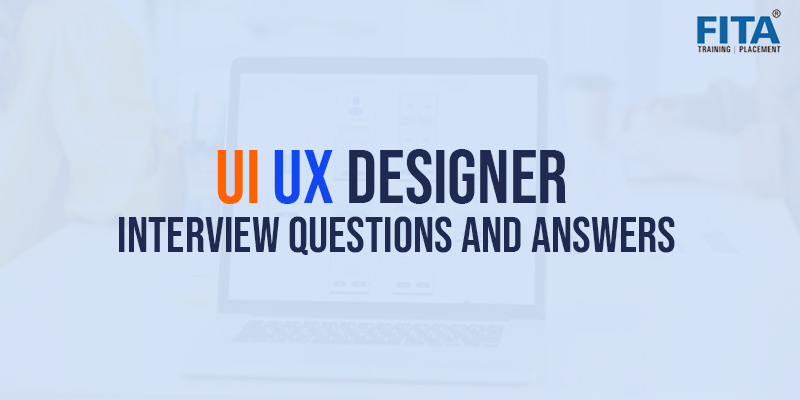 UX design is the practice of designing user interfaces (UI) and their interactions. The goal of UI/UX designers is to create intuitive and usable designs that enhance the overall experience of using software or websites.
UX design has become an important part of every company's marketing strategy. In fact, according to Forrester Research, companies spend over $1 trillion annually on customer experiences. This means that they want to ensure that their customers enjoy a positive experience when interacting with them.
UX designers often collaborate with other disciplines such as graphic designers, interaction designers, information architects, developers, etc., to develop a cohesive user experience. They also work closely with stakeholders to gather requirements from clients and translate those into functional specifications. To get adequate knowledge you can learn from UI UX Design Course in Chennai where you can learn from experts in this field at FITA Academy.
The role of UX designers varies greatly depending on the industry. However, most companies are looking for someone who can help them solve problems by creating innovative solutions that improve the usability of their products and services. Here are UI UX interview questions and answers to help you ace the interview:
UI UX design is a rapidly growing field that is essential for any modern web or mobile app. The success of any product relies on the user experience, and a good UI UX designer can make a huge difference in the way people interact with a product. You'll need to have strong visual design skills where you will from the best UI UX Online Course to get a great job which you can achieve with ease.There are many different aspects to UI UX design, from understanding user needs and creating a clear and intuitive design to helping developers build interactive features that users will prefer.
There are many important factors that go into UI UX Design, but usability and visual design are two of the most important. When designing a user interface, it is important to make sure that the design is easy to use and visually appealing.Well-designed user interface (UI) will be easy to use and visually appealing with FITA Academy's UI UX Training in Bangalore. This will help users feel comfortable and confident using the interface, and will lead to increased productivity.
Conclusion
The above UI UX designer interview questions and answers will help you assess a user's needs and preferences. By answering these questions, you can create an intuitive and efficient user interface. If you would like to learn more about UX design, we suggest checking out some of our recommended resources. Learning Javascript will help your career as a UI UX Designer. Finally, remember to always keep your users in mind when designing a user interface.
Supplementary Resources
Do you want to learn how to create user interfaces with JavaScript? Do you have experience building web applications? If so, this supplementary resource is for you. It contains all details on how to create user interfaces through our UI UX design program. Along with this JavaScript interview questions and answers will also help you prepare for a UI UX interview. And get the job you want.