Course Highlights & Why AWS Training in Hyderabad at FITA Academy?
Learning the definition of Cloud Computing, its history, advantages, roles, and future.
Understanding Cloud Computing as a Software as a Service, Platform as a Service, and Infrastructure as a Service.
Comprehending the Cloud deployment models such as Public Clouds, Community Clouds, Private Clouds, and Hybrid Clouds.
Getting to know about the AWS world such as its Overview, AWS Management Console, AWS Products and Major Services and Architecture of AWS.
Getting familiarised with basic Linux and its commands like Is, cd.mv, man, mkdir, rmdirrm, locate and clear.
Hands-on experience on Linux administration commands like uptime, w, command, users, who, crontab, less, more, cp, etc.
Learning the definition of AWS Solution Architect, Planning and designing cloud services, designing highly available, scalable cost-efficient systems, knowing about best practices for AWS security, and more.
Getting Acquainted with Amazon Elastic Compute Cloud and its features.
Mastering EC2 instances, EC2 best practices, and use cases.
Upcoming Batches
| | | | |
| --- | --- | --- | --- |
| 05-10-2023 | Weekdays | Thursday (Monday - Friday) | |
| 07-10-2023 | Weekend | Saturday (Saturday - Sunday) | |
| 09-10-2023 | Weekdays | Monday (Monday - Friday) | |
| 14-10-2023 | Weekend | Saturday (Saturday - Sunday) | |

Classroom Training
Get trained by Industry Experts via Classroom Training at any of the FITA Academy branches near you
Why Wait? Jump Start your Career by taking AWS Training in Hyderabad!
Instructor-Led Live Online Training
Take-up Instructor-led Live Online Training. Get the Recorded Videos of each session.
Travelling is a Constraint? Jump Start your Career by taking the AWS Online Course!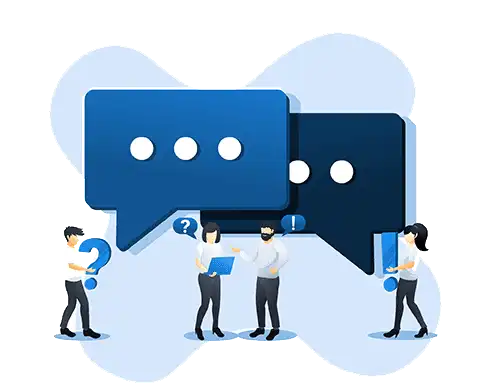 Have Queries? Talk to our Career Counselor
for more Guidance on picking the right Career for you!
Trainer Profile
FITA Academy's AWS training experts are professional industry personnel having a maximum work experience of 10+ years.
The training experts majorly provide Career-oriented training to impart the industry skills and knowledge.
Skill development and Knowledge induction programs are also conducted to enhance students' competency.
AWS tutors make sure the classes are interactive and informative for the students.
AWS trainers have individually completed training for more than 25 batches of students sharing their expertise.
Features
Real-Time Experts as Trainers
At FITA Academy, You will Learn from the Experts from industry who are Passionate in sharing their Knowledge with Learners. Get Personally Mentored by the Experts.
LIVE Project
Get an Opportunity to work in Real-time Projects that will give you a Deep Experience. Showcase your Project Experience & Increase your chance of getting Hired!
Certification
Get Certified by FITA Academy. Also, get Equipped to Clear Global Certifications. 72% FITA Academy Students appear for Global Certifications and 100% of them Clear it.
Affordable Fees
At FITA Academy, Course Fee is not only Affordable, but you have the option to pay it in Installments. Quality Training at an Affordable Price is our Motto.
Flexibility
At FITA Academy, you get Ultimate Flexibility. Classroom or Online Training? Early morning or Late evenings? Weekdays or Weekends? Regular Pace or Fast Track? - Pick whatever suits you the Best.
Placement Support
Tie-up & MOU with more than 1500+ Small & Medium Companies to Support you with Opportunities to Kick-Start & Step-up your Career.
AWS Certification Course in Hyderabad
About AWS Certification Course in Hyderabad at FITA Academy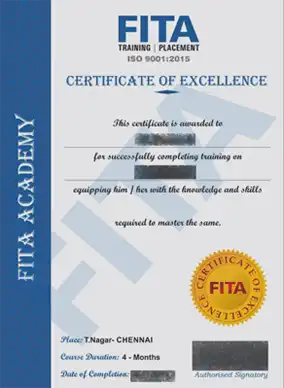 AWS Certification Course in Hyderabad
Earning the AWS Certification is equal to preparing yourself to meet the present and future career opportunities, as Cloud Computing has become the prime factor in scaling the performance of many businesses. AWS Certification holds significant importance in today's world as major companies are moving to Cloud Computing technology realizing its magnitude of importance. Therefore the result is ample career opportunities with attractive salary offers and job roles. It is undoubtedly safe to say that an AWS-certified candidate will be throning the seat of the highest-paid software developer in the coming years. Apart from salary benefits and promotions, an AWS-certified candidate can experience the job satisfaction factor and can contribute to organizations in a better manner by utilizing the technology in a smart way. FITA Academy provides the AWS Course in Hyderabad through a well-tailored training program for AWS aspirants to help them attain the expertise in Cloud Computing concepts to efficiently work for the growth of their company.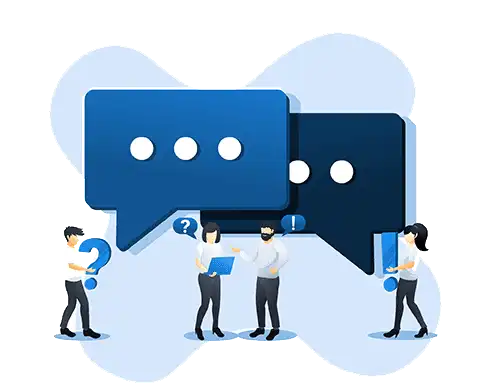 Have Queries? Talk to our Career Counselor
for more Guidance on picking the right Career for you!
Job Opportunities After Completing AWS Training in Hyderabad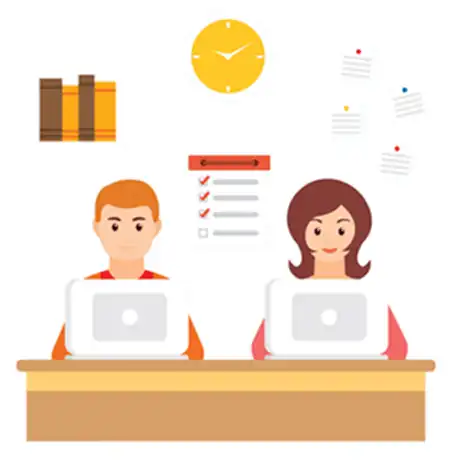 Let's start with some statistics and reports that show the demand and requirements for AWS developers in today's world. This will give you clarity on the importance of acquiring AWS certification and its significance.
According to reports, 82% of hiring managers have declared that they find candidates with AWS certification as prospective employees to their organizations.
87% of Human Resource professionals value the hands-on experience acquired by certified candidates over non-certified candidates.
A job portal has released a report stating that the demand for AWS professionals is increasing by 12% each year.
These reports clearly state that AWS developers are high in demand and will be shaping the growth of many businesses.
Coming to the salaries of these professionals,
80% of AWS-certified candidates receive higher salaries due to their certification.
52% of people feel that their career opportunities have expanded.
Certified candidates receive an average raise of $12,000 to $13,000.
Globally a certified AWS Solution Architect receives a median salary of $149, 446.
A LinkedIn report says that AWS Cloud Engineers are earning an average salary of $117,668.
These statistics must have given you the satisfaction and confidence in going after your goal of earning the certification. The reports are just the tip of the iceberg as the AWS offers many other advantages and benefits like job security, job satisfaction, acknowledgment, competency, and many more.
To particularly list about the job profiles a candidate can get after the certification are,
AWS Cloud Architect
SysOps Administrator
Cloud Developer
Cloud Sales and Purchase Manager
Cloud DevOps Engineer
Key Account Manager – Cloud
Cloud Software Engineer
AWS Networking Specialist
AWS System Integrator
AWS Big Data Specialist
The salaries of these professionals in India are – An entry-level AWS developer earns around Rs. 4,00,000 per annum. A mid-level professional earns around Rs. 7,00,000 per annum. Experienced professionals earn around more than 1,000,000 per annum.
Join the AWS Training in Hyderabad at FITA Academy to precisely understand the AWS services and their importance in the current world and get your career opportunities expanded and grow as a skillful AWS personnel in the field.
Also Read: AWS Interview Questions and Answers
Student Testimonials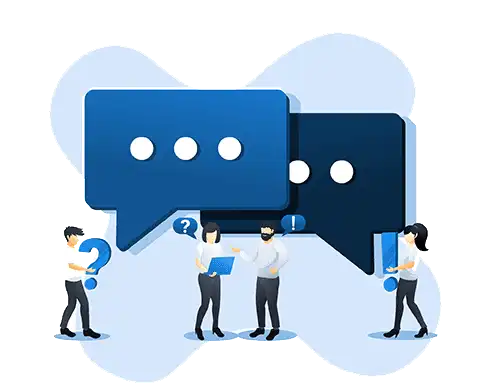 Have Queries? Talk to our Career Counselor
for more Guidance on picking the right Career for you!
Additional Information
AWS Training in Hyderabad at FITA Academy broadly explains Amazon Web Services (AWS) infrastructure and its core functionalities. On the completion of AWS training at FITA Academy, you will be able to use the AWS services and host cloud applications.
Amazon Web Service (AWS) is a global cloud platform that allows users to manage and host services on the internet. Amazon Web Services primarily provides the services of building blocks that can assemble quickly and support virtually any workload. It permits the users to adjust the building blocks as per their requirements without any upfront cost and continues to serve endlessly. The users are required to pay only for what they have used in the AWS platform.
In AWS you can find a complete set of highly available web services that are designed to work together and able to build sophisticated and scalable applications for users. Since the services are delivered over the internet you have access to highly durable storage such as Amazon Glacier, Amazon S3, and Amazon EBS. The AWS also allows its users to store and import documents from the data center that are isolated geographically. Thus, AWS has gained significant attention among users.
Millions of customers across the globe, including Large-enterprises, Government agencies, and rapidly-growing start-ups rely on Amazon Web Services to build their infrastructure in an agile and cost-efficient manner. Enroll yourself in AWS Course in Hyderabad at FITA Academy and learn the course professionally and get certified under the guidance of trained experts.
Amazon Web Services Course Curriculum at FITA Academy
AWS SysOps Training
AWS DevOps Training
AWS Solution Architect Training
AWS Course Description in FITA Academy at Hyderabad
Understanding of AWS Platform.
Learning the basic concepts of AWS including Virtual Private Clouds, Regions, and Availability Zone.
Configure AWS Services and deploy cloud applications.
Able to use AWS compute, database, storage, and security services through
AWS console.
Knowing the importance of the AWS platform in cloud technologies.
Capable of making an application that is durable, distributable, and highly available.
Able to analyze the architectural principles of AWS.
Eligibility Criteria and Prerequisites to learn AWS Course
Eligibility Criteria: Freshers who aspire to begin their career in the Cloud Platform. Also, this course is ideal for professionals such as Programmers, Solution Architects, Cloud Developers, Cloud Software Engineers, and AWS DevOps professionals.
Prerequisites: There are no such requirements. But if you have prior knowledge in any of the below-mentioned fields it would be of added advantage for you to learn the course.
Better knowledge of Linux and its fundamentals.
Good understanding of Networking Fundamentals.
AWS Training in Hyderabad at FITA Academy trains the students efficiently from the basics and they explain the concepts of AWS and its applications clearly.
Knowing more about AWS Cloud Platform features
Listed below are the major reasons for AWS to be a leading Cloud Platform.
Wider Functionality
A Faster Pace of innovation
Large Community of Customers and Partners
High -security
Proven Operational Expertise
Wider Functionality:
The AWS provides services for a range of applications such as Storage, Compute, Databases, Analytics Networking, Artificial intelligence (AI), Machine Learning, Internet of Things (IoT), Security, Application Development, Deployment, and Management. Besides, it has extensive functionalities within those services. For example, Amazon EC2 facilitates more size and types of compute instances compared to other providers including the powerful GPU instances of Machine learning workloads.
It also has more than double the number of database services, with 11 number of relational and non-relational databases compared to others. AWS has robust ways to run containers, with the support of Amazon Elastic Container Services(ECS), ECS for Kubernetes, and AWS Fargate. Because of these wider options of services and functionalities, AWS makes it easier, faster, and economical to migrate the existing apps to the cloud and build a solution for business. Join AWS Course in Hyderabad at FITA Academy and they provide the necessary training to enhance your technical skills in AWS under the guidance of industry-relevant trainers and help you to excel in your professional career.
A faster pace of innovation:
The AWS released 1957 new features and services in 2018 also it innovated in an exemplary manner, especially in areas like Machine Learning, Internet of Things, Artificial Intelligence, and Serverless Computing. With AWS you have the advantage of using the latest technologies to differentiate, innovate, and deliver solutions quickly.
In 2014, AWS launched the AWS Lambda that enables us to function in a serverless computing space. The AWS Lambda allows the developers to run their code without managing or provisioning the servers and also they need not worry about the patching, scaling, and any of the underlying servers.
Also, in the year 2018 AWS was the first cloud provider to offer its users 100Gbps of network bandwidth with the C5n EC2 instance types. These services support higher network performance and can speed up the results for a wider range of analytics, big data, and machine learning applications.
Large Community of Customers and Partners:
AWS has millions of active customers and more than 10,000 partners globally. The customers are from start-up businesses, private enterprises, and the public sector as well. The AWS partner network also includes 1000 system integrators who are specialized in the AWS services and more than 10,000 independent software vendors who adopt the technology of AWS.
High-security
AWS is designed to be the most secure and flexible cloud computing environment at present. The core infrastructure of AWS is primarily built to satisfy the requirements of global banks, the military, and other important organizations.
In every region, AWS uses the same software and hardware to build and operate the applications to benefit their customers. Also, AWS supports more than 85 security standards and compliance certifications and 118 AWS services that can store customer data, and which can encrypt the data.
Proven Operational Expertise
AWS provides remarkable service and experience to its users. It has been delivering cloud services for 12 years to millions of customers around the world with a wide variety of uses. Also, it has the predominant operational experience in the broad scale of business compared to other cloud providers. Best AWS Training in Hyderabad at FITA Academy supports the students with a wide academic curriculum and they train the students efficiently in learning and applying the AWS techniques in practical scenarios and thus upskills them to a professional environment.
Career Prospects of AWS
Undoubtedly, AWS is one of the leading providers of Public Cloud Services. The demand for AWS-certified professionals is increasing every year. Based on the report submitted by Indeed, the AWS market is estimated to reach $236 billion by 2020 at a CAGR of 22% with more than 3,80,000 cloud computing jobs available around the world.
Listed below are the various Job profiles that are offered in an organization on the completion of the AWS Course.
AWS Cloud Architect
SysOps Administrator
Cloud Developer
Cloud Sales & Purchase Manager
Key Account Manager, Cloud
Cloud Software Engineer
AWS Networking Specialist
AWS System Integrator
AWS Big Data Specialist
Cloud DevOps Engineer
Most of the IT companies are looking for candidates with AWS certification at present, as this certificate validates one's skill on the AWS platform and thus paves the way for several AWS jobs. Learn AWS Course in Hyderabad at FITA Academy and master the AWS Architectural services such as VPC, EBS, and EC2 professionally under the guidance of experienced trainers and get certified.
Companies that hire the AWS candidates are listed below.
Amazon
Netflix
IBM
Dell
Tata Motors
Accenture
Intuit
General Electric(GE)
Adobe
Avira
Alcatel-Lucent
AON
BMW
Coursera
Hitachi
IMDb
Samsung
Vodafone
Package
The average package offered for a fresher on the completion of the AWS course is Rs 5,00,000 per annum. The package and perks may vary based on the experience of the candidates and organization requirements.
FITA Academy is one of the AWS Course in Hyderabad teaching industry practices and skills with guidance and assistance from professional experts to make students experts in AWS technology.