Course Highlights & Why AWS Course in Pondicherry at FITA Academy?
Our AWS training modules are meticulously designed to meet the demands of the present worldwide market.
An instructor-led, interactive course taught by experts in the subject.
We provide AWS Training in Pondicherry with an emphasis on imparting the skills and information necessary for role-specific certification tests.
You will be introduced to hands-on classes and real-world projects, providing you with practical knowledge.
This AWS Course in Pondicherry covers pertinent topics from the ground up and is ideal for a diverse variety of students, including recent graduates and working professionals.
Courses are taught in small groups to increase interaction and create a customized learning environment.
Students are regularly assigned skill-enhancing assignments. In addition, students can check their progress at the conclusion of each chapter via exams.
To guarantee 100% placement assistance for our students, we've established over 1500 placement partnerships with small to major IT firms.
Upcoming Batches
| | | | |
| --- | --- | --- | --- |
| 05-10-2023 | Weekdays | Thursday (Monday - Friday) | |
| 07-10-2023 | Weekend | Saturday (Saturday - Sunday) | |
| 09-10-2023 | Weekdays | Monday (Monday - Friday) | |
| 14-10-2023 | Weekend | Saturday (Saturday - Sunday) | |

Classroom Training
Get trained by Industry Experts via Classroom Training at any of the FITA Academy branches near you
Why Wait? Jump Start your Career by taking the AWS Training in Pondicherry!
Instructor-Led Live Online Training
Take-up Instructor-led Live Online Training. Get the Recorded Videos of each session.
Travelling is a Constraint? Jump Start your Career by taking the AWS Online Training!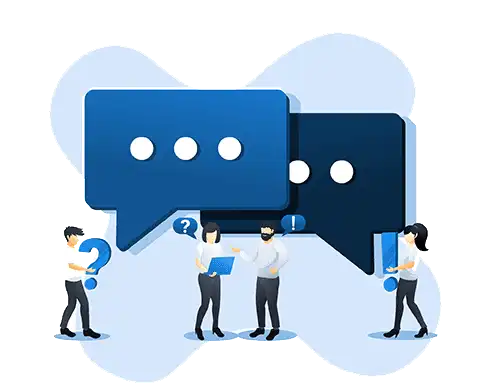 Have Queries? Talk to our Career Counselor
for more Guidance on picking the right Career for you!
Trainer Profile
FITA Academy has top-tier AWS specialists with decades of expertise in the IT and business industries.

FITA Academy mentors combine hands-on lessons and real-world projects to promote self-practice and application of skills.

In order to improve learners both conceptually and practically, we provide certified instructors to teach AWS's core principles.

AWS professionals are committed to providing learners with a vast array of technical knowledge and hands-on experience.

The goal of our mentors is to provide a comprehensive understanding of AWS's core concepts, including SaaS, LaaS, VPS, and IaaS.

FITA Academy's seasoned instructors will teach students how to develop and implement highly available, error-tolerant, and scalable systems using AWS platforms.

To provide maximum exposure to AWS's dynamic environment, our trainers emphasise Amazon Web Services's practical aspects.

Using cutting-edge methods and industry-specific best practises, our professionals deliver comprehensive and in-depth training to help our students gain confidence in the Amazon Web Services business.
Features
Real-Time Experts as Trainers
At FITA Academy, You will Learn from the Experts from industry who are Passionate in sharing their Knowledge with Learners. Get Personally Mentored by the Experts.
LIVE Project
Get an Opportunity to work in Real-time Projects that will give you a Deep Experience. Showcase your Project Experience & Increase your chance of getting Hired!
Certification
Get Certified by FITA Academy. Also, get Equipped to Clear Global Certifications. 72% FITA Academy Students appear for Global Certifications and 100% of them Clear it.
Affordable Fees
At FITA Academy, Course Fee is not only Affordable, but you have the option to pay it in Installments. Quality Training at an Affordable Price is our Motto.
Flexibility
At FITA Academy, you get Ultimate Flexibility. Classroom or Online Training? Early morning or Late evenings? Weekdays or Weekends? Regular Pace or Fast Track? - Pick whatever suits you the Best.
Placement Support
Tie-up & MOU with more than 1500+ Small & Medium Companies to Support you with Opportunities to Kick-Start & Step-up your Career.
AWS Certification Training in Pondicherry
About AWS Certification Training in Pondicherry at FITA Academy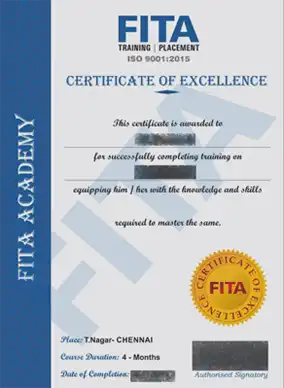 AWS Certification Training in Pondicherry
Amazon Web Services Course Certification is the most important certificate that demonstrates practical knowledge of Cloud Storage, AWS Database services, and Computers, Tools, and Security features. In addition, the certificate indicates that the candidate is capable of deploying development, troubleshooting, and deploying within the AWS Platform. Inclusion of the AWS Certificate on your curriculum vitae might also aid in resume prioritization. In addition, the certificate influences you.
FITA Academy's AWS Training in Pondicherry is designed to help both novices and experts enhance their grasp of the AWS platform and prepare for a successful career. Instructors that have more than 10+ years of expertise working with AWS and the Cloud Platforms train students.
This training course covers all of the crucial topics for achieving your desired objectives. During training, students will obtain hands-on experience; if they complete the course, they will receive a certificate attesting to their skills and knowledge. This AWS course in Pondicherry is intended to assist participants learn the underlying ideas and then apply them to real-world problems.
The majority of required essential AWS functions are covered in the AWS certification course. It covers the most fundamental requirements for using Amazon Web Service. It establishes credibility between the candidate and the employer by demonstrating their proficiency with Amazon Web Service. Web service provided by Amazon. Through this AWS Training in Pondicherry, you will be able to advance in your current position and earn a greater salary. Employers in the current IT industry desire workers who are knowledgeable in several technologies and adept at resolving complex problems. Cloud computing knowledge will help you to take advantage of the most recent technologies and fashions. The AWS Certification Training we provide in Pondicherry is tailored to those who seek to remain current on the newest technologies.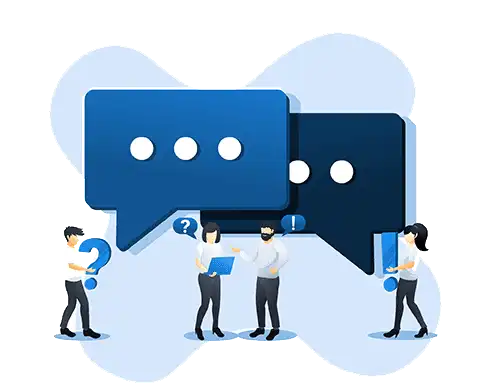 Have Queries? Talk to our Career Counselor
for more Guidance on picking the right Career for you!
Job Opportunities After Completing AWS Course in Pondicherry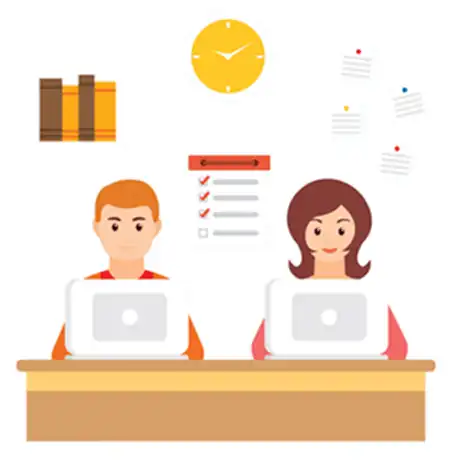 Knowing how to use Amazon Web Services is a valuable asset in today's job market. It comes with several of the necessary tools for the work. With AWS, experts can increase their employment opportunities because virtually every firm uses it. These ideas are highly useful for anyone who wish to or already work in Engineering, DevOps, Architecture, Administration, Security, Development, Analytics, Machine Learning, etc.
This ability is ideal for those who wish to become role-based specialists, cloud computing enthusiasts, computer science undergraduates, and computer science graduates who are just beginning or in the midst of their careers. Today, employment portals in India show around 2209 vacancies for AWS-certified experts and associated positions. Senior DevOps Engineer, AWS Cloud Architect, AWS Engineer, AWS Backend Developer, AWS Cloud Operations, Data Engineering Manager, DevOps Consultant, Application Architect, etc. are some of these job titles or roles.
Accenture, IBM India, Mphasis, and Cognizant Technology, among others, employ certified AWS professionals. According to Payscale.com, the average yearly pay of an AWS-certified practitioner worldwide is $113,000. This sum is worth between Rs 3.4 and Rs 6.03 lakhs in India. However, these figures vary greatly based on your experience, region, skill level, business, and position in your sector. With the finest AWS Salary for Freshers, you may be confident in your professional ambitions if you enroll in the AWS Course in Pondicherry, which will lead to the best employment opportunities in the future.
Student Testimonials
I am a developer working for an IT company, so I need to stand out from the crowd by doing something unique. I enrolled at the FITA Academy in Pondicherry for the AWS Certification. Throughout my time at FITA Academy, my trainer provided detailed explanations of each concept and provided in-depth practical sessions. Only positive things can be said about my experience.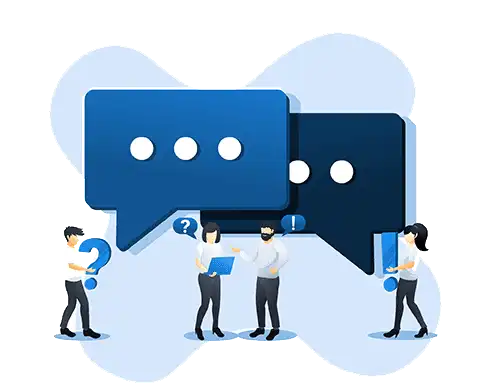 Have Queries? Talk to our Career Counselor
for more Guidance on picking the right Career for you!
Addition Information
Amazon Web Services (AWS) cloud infrastructure is well-known because it hosts several services. In the corporate sector, it is a significant aspect of your IT skills. Earning an AWS certificate demonstrates a level of expertise in a certain function that may be applied in a variety of contexts. AWS can be utilized for numerous activities, including resource management and computer technology. This will help you reach both your professional and personal objectives. You can optimize AWS to make it more cost-effective and efficient.
FITA Academy provides the most comprehensive AWS Courses in Pondicherry. This course will show you how to use cloud-based services to facilitate role-based collaboration. This course will cover the most essential principles for your holistic development. Among these are the AWS infrastructures Lambda, EC2, and API Gateway. DynamoDB, EBS, and S3 are metadata utilities. Permissions resources. Other approaches include development, testing, storage, cost optimization computations, auto-scaling, and security.
The existing curriculum meets the needs of the organization. The AWS Tutorial assignments, as well as the hands-on AWS classes with projects in Pondicherry, are all up-to-date to include all facets of AWS proficiency. This course will prepare you for job advancement and other cloud computing strategies.
This course is conducted by certified subject matter experts. They can ensure technical proficiency in an interview and specific skill training applicable to all professions. This curriculum is ideal for students with postgraduate and undergraduate computing degrees. You can either earn your AWS Certification in Pondicherry or through interactive online sessions. The FITA Academy will assist you in realizing your greatest potential.
Also Read: AWS Interview Questions and Answers
What are the Components of AWS
Data Management and Data Transfer
The essential data for running HPC applications in the AWS cloud must be uploaded to the cloud. Numerous data transport technologies can be used to transfer enormous amounts of data in a secure manner. This eliminates obstacles like delayed transfer, security concerns, and expensive networks. There can be automated data transfers between local storage and the AWS cloud. A remote connection to AWS is possible from any place. This leads to a network that is more affordable, has greater capacity, and is more reliable.
Compute & Networking
There are numerous compute instances available, each of which can be tailored to your particular requirements. It monitors and modifies the performance of your application to ensure constant and reliable operation. It takes time to develop the scalability of an application across many services and resources. AWS provides upgraded networking choices that permit increased bandwidth and decreased instance-to-instance latency.
Storage
When selecting a High-Performance Computing solution, both cost and storage alternatives should be considered. AWS services provide diverse options for block, object, file, and file storage. These settings permit the storage of both persistent and transient data. This allows you to allocate RAM based on your requirements. It is feasible to store and retrieve numerous sorts of data without transmitting them. You can also leverage AWS services to move your on-premises workload to the cloud.
Automation and Orchestration
It is vital to automate both task submission and scheduling in order to maximize AWS. As they dynamically assign resources based on demand, AWS services can be utilized to run thousands of batch computing operations.
Operations and Management
It is the responsibility of the system administrator to monitor and reduce network expenditures. Numerous management and monitoring services can be utilized to optimise resource usage, manage the application, provide a comprehensive view of all programmes and services, and react to success factors.
Visualization
AWS services enable instantaneous evaluation of design model findings without the need to transfer vast amounts of data. These dynamic programmes can be distributed to and viewed remotely from any machine via a shared network.
Security and Compliance
To execute applications in the cloud, you must have knowledge of legal safety and security management. AWS provides a variety of safety services and templates that secure the AWS network and the privacy of clients.
AWS is the world's largest infrastructure for cloud computing and has the largest and most engaged community. AWS enables speedier exploration and creation by utilizing cutting-edge technologies. AWS is the greatest environment for cloud computing. It is adaptable, secure, and dependable. Numerous clients, including startups, major corporations, and government organizations, utilize AWS. The design of AWS satisfies the security requirements of large financial and military organizations. Despite the abundance of cloud computing solutions, AWS remains the industry leader. One of the numerous variables that have contributed to the rising demand for AWS computing expertise is their expanding popularity.