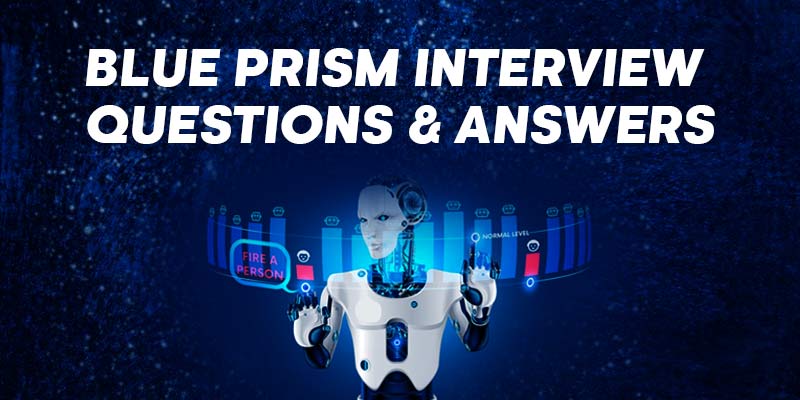 Robotic Process Automation has emerged as one of the technologies which generate lots of job opportunities in the recent days. Many companies are now automating the mundane tasks which do not require any human intelligence but are performed by their valuable human resources. This has created a magical increase in productivity as their valuable human resources can be used for highly productive jobs. All the top companies hire RPA developers now. One of the important advantages is, to learn RPA; there is no need for programming knowledge. Anyone can learn RPA with ease as it uses simple to understand flowchart like interface to define workflows which are to be automated.
As this trend is going to continue now and in the future, requirements for the RPA developers have skyrocketed. But there is a short supply of RPA developers against the demand now. This is the right time for anyone to get trained in RPA and make use of the current demand to become an RPA Developer and achieve their career dreams.
In this blog, we have curated the top most 101 interview questions for Blue Prism to help you handle the Interview with ease.
We wish you all the success for your interview and hope this blog for Blue Prism Interview Questions and Answers shall support you in your preparation for the interview. We suggest visiting this blog frequently as we will add more Blue Prism Interview Questions and Answers to this blog that are updated according to the latest interview trends in the Industry. An important suggestion will be to get trained in Blue Prism with complete hands on experience and certification which will help you to clear your interviews with ease. As companies are looking for Trained Freshers rather than just passed out freshers without any technology knowledge, this training can help you to stand out in the crowd and move you to the winning spot with ease. Blue Prism Course in Chennai at FITA or Blue Prism Course in Bangalore at FITA provides holistic training of the Blue Prism training under the guidance of our experts with certification.