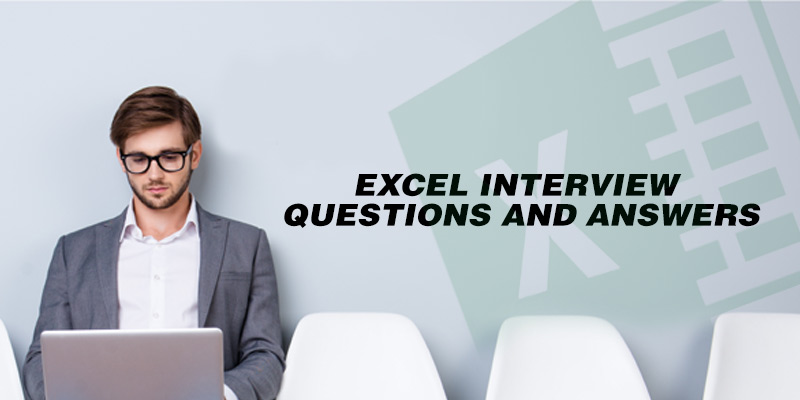 Excel or Microsoft Excel is one of the most crucial tools, a spreadsheet, that is almost strong-handedly ruling the software and business workplaces around. In the competitive world, the more you know about the tool, the more the chances of you getting recruited. As we know that Excel increases the weightage to your resume, here we are presenting the compilation of 101 Important Excel Interview Questions and Answers that help the freshers to ace the Interview. Ready?
Excel is that commendable computer program without which no computer operations and computations are getting completed in any work out there. A piece of strong knowledge in Excel can place you in any kind of industry, as almost every industry is using Excel somewhere. It enriches the process of business be it in stockings, rating analyzing, etc.
So, we know that it is a bit tough to crack interviews, although you have a good knowledge of this particular skill. To boost up the confidence levels in you, we strongly suggest you go through our predicted and reliable compilation of 101 Excel Interview Questions and Answers which helps in polishing the basic knowledge you have, much stronger.
Excel is a vast topic, an ocean. We have tried to cover almost every topic with the motto of preparing you to face the Interview Questions on 'Excel' topic, strongly. However, these 101 questions are the most popular and are predicted to be asked in the interview, by our team. We think that these lists of Interview Questions will help you. Hope you will ace the interview questions asked on 'Excel' with your answers. Good luck!