Course Highlights and Why UI UX Course in Salem at FITA Academy?
UI UX Design Course in Salem teaches the fundamentals of User Interface (UI) and User Experience (UX).
You will learn various website design aspects such as wireframing, mockups, interaction prototypes, and usability testing.
Explore multiple design approaches to create user-friendly web interfaces.
We provide an efficient platform that uses cutting-edge technology, tools, software, and market trends.
Throughout the UI UX Designer Course in Salem, you will learn various web design concepts and come up with unique solutions.
Discover various types of user interfaces and their applications on mobile devices, computers, the Internet, and other platforms.
Our curriculums are designed by experienced educators who incorporate real-world projects and modules that comply with global standards.
Our classes are flexible and individualized, with online classes available from the comfort of your own home and weekday/weekend sessions.
The UI UX Course in Salem provides both conceptual and theoretical training.
FITA Academy has tie-ups with over 1,500 companies and guarantees 100 percent placement to help you launch your career.
Upcoming Batches
| | | | |
| --- | --- | --- | --- |
| 05-10-2023 | Weekdays | Thursday (Monday - Friday) | |
| 07-10-2023 | Weekend | Saturday (Saturday - Sunday) | |
| 09-10-2023 | Weekdays | Monday (Monday - Friday) | |
| 14-10-2023 | Weekend | Saturday (Saturday - Sunday) | |

Classroom Training
Get trained by Industry Experts via Classroom Training at any of the FITA Academy branches near you
Why Wait? Jump Start your Career by taking the UI UX Design Course in Salem
Instructor-Led Live Online Training
Take-up Instructor-led Live Online Training. Get the Recorded Videos of each session.
Travelling is a Constraint? Jump Start your Career by taking the UI UX Design Course Online!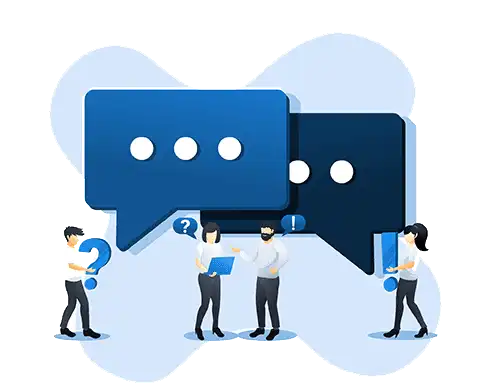 Have Queries? Talk to our Career Counselor
for more Guidance on picking the right Career for you! .
Trainer Profile
Our instructors' vast experience assists students in grasping the fundamentals and enhancing their UI technology design skills.
FITA Academy provides substantial support and clarity by assigning instructors who keep you motivated throughout the entire learning process.
Each lesson is presented in a way that even those without a technical background can easily understand the information.
The trainers ensure that they offer high-quality resources to aid in your training and help you retain the information for future use.
The curriculum includes both practical and theoretical training courses and is infused with the knowledge and experience of its professionals.
Besides providing exceptional training, FITA Academy is recognized for its esteemed instructors, reasonable prices, and standing as one of the most prestigious institutes.
The most appealing features of FITA Academy include technologically advanced classrooms, a comfortable learning environment, and qualified instructors.
FITA Academy's instructors' expertise, coupled with high-quality resources and a comprehensive curriculum, guarantees that you will receive top-notch training.
Features
Real-Time Experts as Trainers
At FITA Academy, You will Learn from the Experts from industry who are Passionate in sharing their Knowledge with Learners. Get Personally Mentored by the Experts.
LIVE Project
Get an Opportunity to work in Real-time Projects that will give you a Deep Experience. Showcase your Project Experience & Increase your chance of getting Hired!
Certification
Get Certified by FITA Academy. Also, get Equipped to Clear Global Certifications. 72% FITA Academy Students appear for Global Certifications and 100% of them Clear it.
Affordable Fees
At FITA Academy, Course Fee is not only Affordable, but you have the option to pay it in Installments. Quality Training at an Affordable Price is our Motto.
Flexibility
At FITA Academy, you get Ultimate Flexibility. Classroom or Online Training? Early morning or Late evenings? Weekdays or Weekends? Regular Pace or Fast Track? - Pick whatever suits you the Best.
Placement Support
Tie-up & MOU with more than 1500+ Small & Medium Companies to Support you with Opportunities to Kick-Start & Step-up your Career.
UI UX Certification Course in Salem
About UI UX Certification Course in Salem at FITA Academy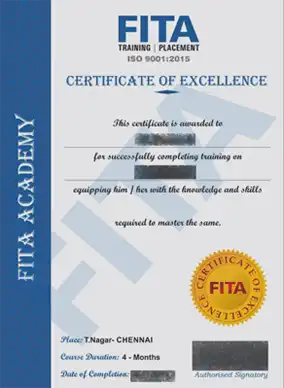 UI UX Certification Course in Salem
A certification in UX design is an excellent foundation for individuals starting their career in design, as well as those who already have experience in the field. Over the past few years, accreditation requirements for user interfaces and user experience have become increasingly crucial. Having certifications from reputable institutions can enhance a candidate's resume and give them a competitive edge. Such expertise can improve a person's career opportunities and open up various job prospects in the industry. If you're looking to develop new skills or enhance your existing ones, our UX Design Course in Salem at FITA Academy is a significant investment.
Our certification program not only teaches you valuable skills but also enables you to apply them effectively and efficiently. The curriculum ensures that you develop a strong foundation, apply your knowledge to real-world scenarios, and don't overlook any critical components. Obtaining UI UX certification has the added advantage of accelerating the learning process, allowing you to acquire new skills and knowledge more quickly.
After successfully completing the UI UX Designer Course in Salem, students will have the skills to analyze user needs, create effective user interfaces, integrate these designs into web or mobile applications, and obtain certification. Our main objective is to provide students with top-quality instruction that is based on real-world situations so that they can understand the underlying concepts. The FITA Academy Certificate Program is a comprehensive certification program that equips students with the knowledge and skills needed to become proficient user interface designers.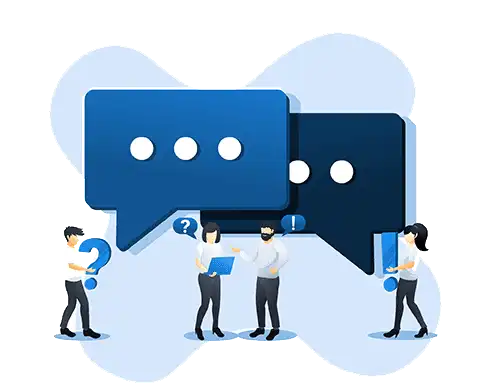 Have Queries? Talk to our Career Counselor
for more Guidance on picking the right Career for you! .
Job Opportunities After Completing UI UX Design Course in Salem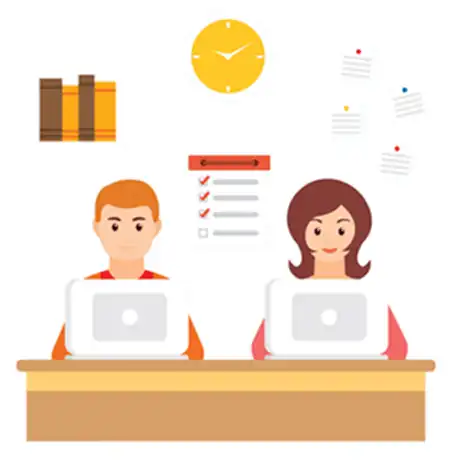 A lucrative job opportunity in the IT industry awaits those interested in pursuing a career as a UIUX Designer, with offered salaries ranging from Rs 17,000 to Rs 24,000 per month depending on their level of experience and expertise. Our comprehensive training program includes a wide range of topics such as Photoshop, Illustrator, essential web technologies such as HTML and CSS, JavaScript, and supplementary course materials to provide the best possible preparation.
With the rising demand for goods and services, there is a significant need for skilled individuals in the field of user experience design, whether they are novice or seasoned professionals.This demand offers numerous opportunities and a lucrative UI/UX Developer Salary For Freshers for UI/UX designers. The fact that smartphone users spend a significant amount of time on their devices is proof of the importance of a UX designer's job. To provide an exceptional user experience and enhance consumer engagement, we need more UX designers.
Enrolling in this course is beneficial for anyone who wants to understand UX design principles, including professionals in marketing, business, education, and other fields. This course offers valuable learning opportunities for students who are interested in mobile application design. It is particularly suitable for those who aim to enhance their knowledge of design and user experience (UX) in this field. Leading companies such as TCS, Cognizant, Microsoft, Accenture, IBM, and Deloitte are currently seeking skilled UX/UI designers, making this course an excellent opportunity for students to improve their employability prospects.
There are a multitude of job opportunities for professionals in the fields of UI and UX design available on various job websites. These opportunities encompass a range of positions, such as UI Designers, UX Designers, UX Managers, UX Researchers, Product Managers, and Information Architects. The average compensation for a UI/UX designer in India falls within the range of 5 to 6 LPA, while those performing the same work in other locations can earn up to $102k. The salary scale may differ depending on factors like work experience, geographical location, and company. Enrolling in our UI UX Course in Salem assures a successful career.
Student Testimonials
The UI UX Designer Course in Salem at FITA Academy was an amazing experience for me. The instructors were highly skilled and provided me with the necessary guidance throughout the program. The course material was well-structured and covered all the essential aspects of UX design. I am now feeling confident about my skills and have already started working on real-world projects. Thank you, FITA Academy, for providing me with such a valuable opportunity.
I would highly recommend this course in Salem at FITA Academy to anyone who is interested in pursuing a career in Web Designing. The course material was comprehensive and up-to-date, and the trainers were extremely knowledgeable and supportive. The practical sessions were engaging and helped me develop a better understanding of the concepts. I am really grateful to FITA Academy for helping me achieve my career goals.
The UI UX Designer Course was a fantastic experience for me. The trainers were very approachable and provided excellent support throughout the program. The course content was industry-oriented and prepared me well for the practical aspects of UX design. After completing the course, I feel confident in my abilities to take on real-world design projects. Thank you, FITA Academy, for providing me with such a valuable learning experience.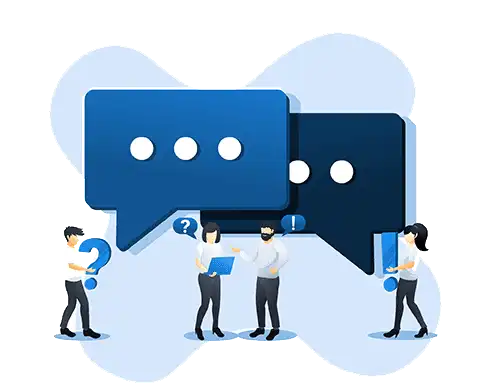 Have Queries? Talk to our Career Counselor
for more Guidance on picking the right Career for you! .
Additional Information
The UI, short for "user interface," refers to the part of a software system that enables users to interact with it. This may include buttons, menus, and text fields, among other elements that appear on the screen of your computer or smartphone. The primary goal of a good UI is to be straightforward and easy to understand, especially since most users have little to no technical expertise. Therefore, it's important to ensure that the instructions provided are simple and easy to follow in order to avoid confusion among users. Ultimately, a clear and intuitive UI is crucial for enhancing the user experience and ensuring the success of your software program.
Apple's iOS and Google's Android OS are considered prime examples of excellent user interfaces due to their exceptional user-friendliness and expansive features. Their sleek, contemporary design offers a comfortable user experience. The FITA Academy in Salem provides the finest UI UX Training, which aids web and mobile app developers in creating captivating user experiences for their applications.
The practice of User Experience (UX) is utilized to design products and services that meet the requirements and anticipations of customers. This approach encompasses not only the visual appeal of your product, but also its content and how it interacts with users. It goes beyond mere aesthetics as a well-designed product can improve productivity, increase customer satisfaction, and reduce the likelihood of errors. By understanding the demographic and preferences of your target audience, you can concentrate on enhancing the user experience in this regard.
The Significance of Having Both UI and UX Designers
There exist two distinct categories of designers – one group is tasked with the responsibility of handling the visual aspects of a design, including color schemes and graphical elements. The second group is more focused on the user experience as a whole, including factors such as navigation and interaction.
The primary task of a user interface design specialist is to enhance the visual appeal and usability of digital products such as websites, applications, and mobile games. This involves designing icons, typography, logos, and selecting color palettes. On the other hand, UX designers focus on ensuring that the end product is both functional and user-friendly. They ensure that the layout is well-organized, enabling the user to access all the necessary information at the right time. Ultimately, their goal is to deliver an enjoyable user experience.
Understanding user requirements through evaluation and observation is crucial in ensuring a positive user experience (UX). While UI design is also centered around the user, its primary focus is on visual and interaction design. UX, on the other hand, is concerned with problem-solving, while UI prioritizes aesthetics. The scope of UX is much broader and encompasses various human interactions and experiences, including reading a book at a library and booking flights through mobile apps and websites. Since user interfaces serve as the primary point of interaction between the user and computer, they play a critical role in determining the overall user experience.
By enrolling in the UI UX Design Course in Salem, you can gain a comprehensive understanding of the differences between UI and UX. This course will enable you to differentiate between the two design disciplines effectively.
Prerequisites
There are no requirements needed to join this UI UX program.However, it is recommended that trainees have an understanding of user experience best practices. Upon completion of FITA Academy's Best UI UX Design course in Salem, students will have gained practical experience and be equipped with the necessary skills to create mobile applications with optimal user experience.
Eligibility
FITA Academy's UI design course in Salem is suitable for designers at all levels, including beginners and experts, as it enhances design principles. The course is tailored to those who are looking to pursue a career in UX design or anyone interested in creating a unique app. Individuals with a genuine passion for design can also benefit from enrolling in this course by acquiring new skills and abilities.
We have compiled a comprehensive list of UI UX Interview Questions and Answers to enhance your skills and provide you with a competitive advantage.