Course Highlights and Why AWS Training in Bangalore at FITA Academy?
The AWS Course in Bangalore at FITA Academy is designed by Industrial Experts to meet the global standards.
FITA Academy is listed among the Best AWS Course in Bangalore. They has handpicked the trainers who are experts in the industry.
Rated as No.1 Instructor-led AWS Training Sessions.
Blended Learning of the AWS Concepts with certification on completing the AWS Course in Bangalore at FITA Academy.
Every doubt of the student will be cleared and to ensure that FITA Academy commences batches with minimum students.
The skillful faculties will give you the complete knowledge of the topic along with real-time examples to make it simple for you to learn.
Hands-On AWS Training in Bangalore at FITA Academy with certification.
Recap Session with Flexible Batch Timings.
Weekend, Weekday, and Fastrack AWS Course in Bangalore at FITA Academy.
Upcoming Batches
| | | | |
| --- | --- | --- | --- |
| 23-09-2023 | Weekend | Saturday (Saturday - Sunday) | |
| 25-09-2023 | Weekdays | Monday (Monday - Friday) | |
| 28-09-2023 | Weekdays | Thursday (Monday - Friday) | |
| 30-09-2023 | Weekend | Saturday (Saturday - Sunday) | |

Classroom Training
Get trained by Industry Experts via Classroom Training at any of the FITA Academy branches near you
Why Wait? Jump Start your Career by taking the AWS Training in Bangalore!
Instructor-Led Live Online Training
Take-up Instructor-led Live Online Training. Get the Recorded Videos of each session.
Travelling is a Constraint? Jump Start your Career by taking the AWS Online Course!
Syllabus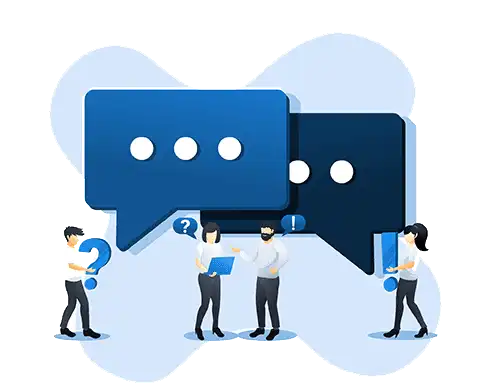 Have Queries? Talk to our Career Counselor
for more Guidance on picking the right Career for you!
Trainer Profile
FITA Academy zealously believes in a blended method of training and we practice the blended way of learning.
AWS Trainers in Bangalore at FITA Academy teaches the students with real-time projects and examples and enables them to have the practical knowledge of the Cloud applications and platforms.
AWS Trainers in Bangalore at FITA Academy are Industry leaders in the Cloud Platform with more than 12+ years of experience.
Tutors at FITA Academy are Working Professionals who have hands-on experience in Databases and AWS CloudPlatform.
Trainers at FITA Academy enriches the knowledge of the students in AWS and various CloudPlatform with Industry- relevant skills
Tutors at FITA Academy help the students by providing the required individual attention and assess them regularly with assignments
AWS Tutors at FITA Academy guides the students in Resume Building and encourages the students to take up the Interview by providing regular mock interview test sessions.
Trainers at FITA Academy also equips the students to the professional environment by providing necessary Corporate Training.
Features
Real-Time Experts as Trainers
At FITA Academy, You will Learn from the Experts from industry who are Passionate in sharing their Knowledge with Learners. Get Personally Mentored by the Experts.
LIVE Project
Get an Opportunity to work in Real-time Projects that will give you a Deep Experience. Showcase your Project Experience & Increase your chance of getting Hired!
Certification
Get Certified by FITA Academy. Also, get Equipped to Clear Global Certifications. 72% FITA Academy Students appear for Global Certifications and 100% of them Clear it.
Affordable Fees
At FITA Academy, Course Fee is not only Affordable, but you have the option to pay it in Installments. Quality Training at an Affordable Price is our Motto.
Flexibility
At FITA Academy, you get Ultimate Flexibility. Classroom or Online Training? Early morning or Late evenings? Weekdays or Weekends? Regular Pace or Fast Track? - Pick whatever suits you the Best.
Placement Support
Tie-up & MOU with more than 1500+ Small & Medium Companies to Support you with Opportunities to Kick-Start & Step-up your Career.
AWS Certification Course in Bangalore
About AWS Certification Course in Bangalore at FITA Academy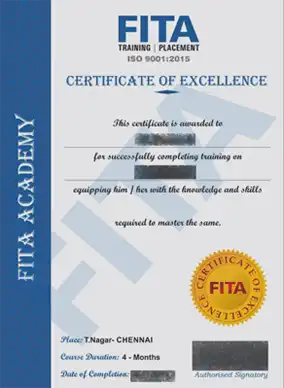 AWS Certification Course in Bangalore
Amazon Web Services Course Certification is the authentic credential which states the candidate has hands-on knowledge in Cloud Storage, AWS Database services, Computing, Tools, and Security features. Also, this certificate mentions that a person can efficiently perform activities like deploy, develop, and troubleshoot in the AWS Platform. Besides, having an AWS Certificate on your curriculum vitae helps in prioritizing your resume and also the certification creates a positive impact on yourself.
AWS Course in Bangalore at FITA Academy provides AWS Training with certification for the freshers and working professionals as well to widen their knowledge in the AWS platform and help them to land in a successive career. Training is provided by Experienced Tutors who have 12+ years of experience in the Cloud Platforms and they help the students to enhance their knowledge in the Cloud Platforms.
The training course content covers all the key topics for achieving the desired goals. Students will get hands-on practical experience during the training session, and once you complete the course successfully, we'll give you a certification that proves your skills and expertise. This AWS Training in Bangalore aims towards helping candidates to understand the concepts behind it and implement them in real-time scenarios.
The AWS Certification Course Content covers most of the core functionalities required while using the Amazon Web Service. It builds the confidence between a candidate and their employer by showing how you can effectively use the Amazon web service. With this AWS Training in Bangalore, you will be able to get job promotions and higher pay. In the current IT sector, employers are searching for professionals who are knowledgeable about various technologies and adept at solving complex problems. A good understanding of Cloud computing will enable you to take advantage of new technologies and trends. Our AWS Certification Training in Bangalore is specially designed for individuals who want to learn the latest technology without spending hours online or attending expensive live classes.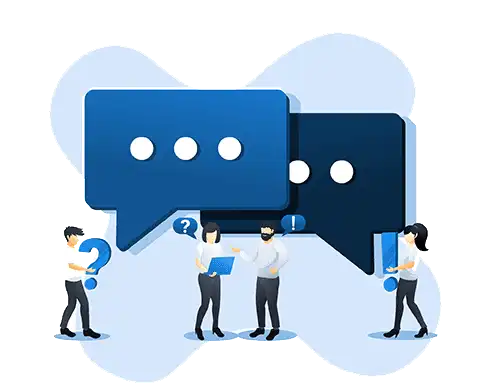 Have Queries? Talk to our Career Counselor
for more Guidance on picking the right Career for you!
Job Opportunities After Completing AWS Training in Bangalore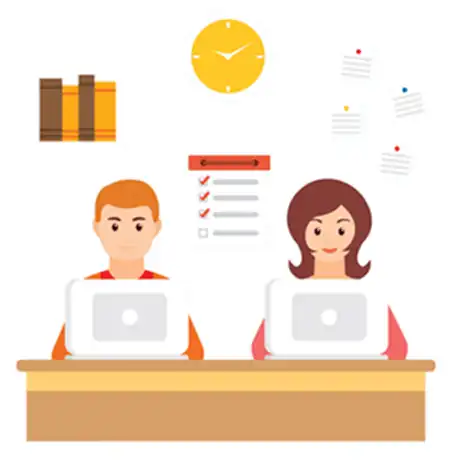 AWS is one of the prominent Cloud Platform in the present IT Industry. Anyone who seeks to pursue their career in the AWS, it is the right time to step in. A recent survey from the IDC has stated that the infrastructure and public cloud services of the AWS will be more than double by the year 2019. The raise will be from the dollar value of $299 ranging to $500 billion by the year-end of 2023. Also, the market shares of the AWS represents the (CAGR) of above 22 percent. It is also estimated that the major areas of investments on the public cloud for the next five-year growth will be by the following,
Retail (23.7%),Resource industries (23.3%),Telecommunications (24.1%),Professional services (25.6%),Personal and consumer services (23.1%)
Based on the survey reports of Forbes, by the year-end of 2020, 80% of the Enterprise Workloads would be on the Cloud. Also, the Market share of the prominent cloud service providers will stand as,
50% – Amazon Web Services
21% – Microsoft Azure
18% – Google Cloud Platform by the year-end of 2020.
From the above Reports and Surveys, it is clear that the scope and career opportunities for the AWS certified candidates are high and secure. Having seen the market shares of AWS, now let us see the top recruiters of AWS candidates, the various profiles that are offered on completion of the AWS Certification Course and the remuneration provided.
Reputed companies that hire AWS certified professionals
AON
BMW
Avira
IBM
Dell
Chef
Intuit
Canon
IMDb
Hitachi
Adobe
Airbnb
FINRA
Alert Logic
Tata Motors
Coursera
Samsung
Vodafone
Netflix
Amazon
Accenture
Autodesk
Bitdefender
Capital One
Alcatel-Lucent
Financial Times
Citrix, Coinbase
General Electrics(GE)
European Space Agency
Job profiles
AWS Solution Architect
AWS Cloud Architect
SysOps Administrator
Cloud Developer
Cloud DevOps Engineer
Cloud Software Engineer
AWS Network Specialists
AWS System Integrator
AWS Big Data Specialists
Packages offered
The Packages offered to the AWS Certified Professionals vary based on the roles and experiences gained. On average, a fresher may earn Rs.4,00,000 per annum. Enroll yourself in AWS Course in Bangalore at FITA Academy and gain the professional skills that are required to qualify yourself in a professional environment with certification.
Key skills to be Inculcated
Java, Python or C#
Data storage fundamentals
Security foundations
Networking
AWS service selection
Cloud-specific patterns and technologies
Communication
Java/Python/ C#: To qualify yourself for any of the AWS profiles one needs to have good knowledge of any of the programming languages. Most of the AWS operations are built using programming languages like Python, Java, and C++. Also, these programming languages play an important role in the AWS SDK. So, having proficient knowledge in the programming language is going to be more beneficial to you.
Data Storage and Fundamentals: Every product modeler should know how and when to use the Databases. In the AWS platform where one has enormous information storage and alternative access, the modeler should most probably realize when to use them. One should have sound knowledge of S3 to (RDS)Relational Databases Services, execution, cost and ability to choose the ideal approach for storing some of the important information of the organization.
Security foundations: Right from typing down the access to the AWS record or merging the access to the information you want, the AWS has only a few rules and administration that is made explicitly for us to enable the approved code and individuals are allowed to perform explicit assignments. Similarly, one needs to detect the Identity and Access Management (IAM) for the administration that will allow you to characterize the administrations and clients to get assets. An AWS Certified candidate must know skills are Access Control and Security Groups in AWS.
Networking: It is tedious to make adaptable and safe, cloud-based arrangement without knowing the networking. A candidate should be aware of TCP/IP, HTTP, CDN, DNS, and VPN are the important terms that one should get acquainted with. Also, the Engineers have numerous options for utilizing administrations like CloudFront (CDN), Route 53 (DNS), and Virtual Private Cloud (VPC) for planning cloud system administration by using the private subnets, VPC peering, and Web access. So, a candidate must have sufficient knowledge regarding Networking.
AWS Service Selection: Cloud Engineering encompasses both the front and back end operations that are held by the parts given by the Cloud Merchant in the AWS platform. A good Cloud Engineer should be aware of the types of administrations that are available to them. Also, they should have a sound knowledge of various administrations as Amazon will constantly release new administrations persistently. The primary Essential Administrations that every AWS Planner should know are SNS notifications, SQS basic lining, and RDS. Knowing of AWS IoT related administrations are also useful.
Cloud-specific technologies and patterns:  When we move the code into a cloud, some of the standards change occurs. Changes like Accessibility, Adaptability, and Recuperation function simply when you plan the remaining tasks at the saddle and hands of AWS foundations effectively. An AWS Certified candidate should know numerous technologies and patterns to handle it efficiently.
Communication: Just having the required technical skills will not be sufficient enough to qualify yourself as a professional candidate. To clear your doubts or in case if someone has doubts to clarify with you, you must be able to communicate properly. Also, to convey the ideas you have, you need good communication skills. Join AWS Training in BTM at FITA Academy and gain the required technical and professional communication skills that are needed for an AWS candidate under expert guidance.
Having seen the skills that are required for the AWS certified candidates, It is also important to know the frequently asked Interview Questions and Answers. Listed below are some of the important AWS Interview Questions and Answers for freshers and experienced that are asked to Freshers and Experienced Candidate in an Interview.
1)What are the various storages offered by AWS?
Amazon S3
Amazon EBS
Amazon EC2 instance store
Addition storage
2) List some of the key components of AWS.
Cloud watch
Identity and Access Management
Elastic Compute Cloud
Route 53
Simple Email serve
Simple Storage Device
Elastic Block Store
3) What are the different layers in Cloud Computing?
PaaS (Platform as a Service) – it provides the platform to the developer in order to build an application.
SaaS (Software as a Service) – this is the managing layer
IaaS (Infrastructure as a Service) – this is the hardware provided by an external provider.
4) What are the layers present in the Cloud Architecture?
CLC – Cloud controller
SC – Storage Controller
CC – Cluster Controller
NC – Node Controller
Walrus
5) What are the various features of Amazon Cloud Search?
Boolean Searches
Range searches
Prefix Searches
Entire text search with language-specific text processing
AutoComplete advice
Faceting term boosting
Highlighting.
6) What is the difference between EC2, S3 and RDS? How do you connect an application to these services so as to provide a hosted solution?
The Elastic Compute Cloud (EC2), Simple Storage System (S3) and Relational Database Service (RDS) are three primary services provided by Amazon Web Services. EC2 provides compute resources to users and stores data. A user connects applications running there to the resources they need through APIs. Users also manage storage associated with their instances as well as access control over their data stored in S3. The relational database service makes a database available to any number of instances within a specified region.
To host a website or app on EC2, one needs a virtual machine instance, where they run the various software layers of an application. In addition to the hardware infrastructure, a user has access to management tools like AWS Management Console, API, CLI, Command Line Interface, SDKs etc., which help connect their apps to the services.
To store data on S3, a user uploads digital files into it. For example, the blogger may require photos, videos, or other assets from his computer to generate a blog, then upload them to S3.
7) Describe the process of creating a security group? How many rules should be added to each ruleset? Why?
Creating 'Security Groups' helps us define policies around ports, protocols and IP addresses. Once a Security Group is created, we associate Network interfaces and network ACLs with it and apply security settings, such as port definitions, IP filters, IP address ranges and Access Control Lists (ACL).
We create three types of rules:
Rule sets—these contain multiple individual rules.
Port rules—a port definition includes protocol, source port, destination port, and direction of traffic
Source/Destination rules—source and destination IP address range, source and destination subnet, source and destination MAC address filter.
8) What are the steps required to set up an e-mail server?
AWS Training in Bangalore provides you with the knowledge to choose an e-mail service provider. Several options are available, but if you already have an e-mail account that supports POP3 & SMTP servers, why don't you leverage your existing credentials with Google Apps for Work?
If you haven't used Gmail before, it might seem intimidating at first. But once you've signed in to your Google Account, you'll see a familiar interface. From there, you have to configure the settings for your domain and add mail accounts.
9) Explain what happens during a failed SSL handshake?
The connection is initiated between two parties, during the initial phase of establishing an SSL session, the client and the server exchange certificates. Both the clients and the server verify each other's identities using the certificate chain verification method. This is accomplished via digital signing. When successful, the clients use strong encryption algorithms to encrypt sensitive information, like passwords, credit card numbers etc. When the first party fails, then what happens? Here, the second party assumes that the client's public key is valid. He uses this assumption to decrypt some encrypted information exchanged earlier. It is possible that this decryption could lead to a man-in-the-middle attack. It is essential to know about SSL; this is where AWS Course in Bangalore will guide the right path.
10) Define what "IP" stands for in terms of networking and what a packet has to do with it?
Four numbers represent an IP address; for example, 172.16.0.1. Each number can take values 0 through 255. These represent octets. Octet means byte. A single bit represents the 8th position. Hence, 4 bits 16-bit. So, 32 bits 4 bytes8 octets.
11) What are the different ways to send a message to someone?
E-mail – Using SMTP over Internet Protocol. Also referred to as ESMTP, this protocol is designed to provide reliable delivery of messages sent from one party to another.
12) What is DNS? And how do you explain its role in managing names? Does every device connecting to the internet need to know about it?
Domain Name Service is basically a database that maps domain names to corresponding IP addresses. Every computer on the web needs a unique domain name because it cannot be resolved by its IP address alone. Instead of typing the full URL, the browser will perform a search and automatically resolve www.example.com into its IP address. Learn from the Best AWS Training in Bangalore, which will help you excel in your career.
13) How many computers are connected to the internet?
Anywhere between tens or hundreds of thousands are connected to the internet simultaneously.
14) You're trying to access some web pages via a proxy server. What exactly is happening here? Why isn't everything appearing as usual?
To gain access to certain websites, you need to be authenticated by a website owner. Before getting logged into the site, firewalls check whether the user has been provided correct authentication details like username and password. If not, he gets redirected to a login page where he enters his required credentials. Once the authentication process is completed, you get logged in. After logging into the website, you browse the content using the cookies stored on your machine. When you next access the exact site, you won't need to sign in with your credentials once more. You'll receive the previously cached copy of the contents without logging into the site. This works great when accessing local resources such as file servers, databases, printers etc. But, if we do the same thing when browsing the internet, there's no guarantee that our data will not alter during the process. As a result, the next person who connects to the same resource may not see our changes.
15) Describe three types of attacks: DoS, DDoS and SPAM. Explain why all these attacks happen?
Denial Of Service (DoS): The goal of a DoS attack is to crash an application so that users can't use it. This denial of service is achieved by sending large amounts of packets at a high rate, causing applications to run out of memory quickly or fail completely. The attacker usually causes this attack by scanning the network looking for vulnerable hosts.
DDoS: It is a kind of DDoS-(Distributed Denial Of Service) attack characterized by flooding the target system with enormous traffic from various sources.
Spam: There are two types of spam e-mails: unsolicited commercial e-mail and bulk mail. Unsolicited e-mails contain advertisements promoting products or services. Bulk mail comes in plain envelopes and often arrives to several people simultaneously. Both kinds of spam come with risks, including identity theft, phishing scams and viruses.
16) Explain the difference between port 80 and TCP 80?
The internet uses standard ports. Each one receives incoming connections from end-users and forwards them accordingly. When a host opens a connection to another host, it specifies the port number that it is listening to. The receiving host then requests information from the connecting host. For example, if someone wants to send a message to you, he sends it to your e-mail address. Your e-mail program knows how to forward this request to your e-mail account. It does this since it knows what port your e-mail provider is listening on.
17) What's the purpose of a DMZ?
A DMZ is a zone between a private network and the public internet. An organization might separate internal network devices from external ones within this area. A DMZ provides complete separation between two networks and eliminates the possibility of unauthorized communication across the boundary. These systems are generally more secure than their counterparts within the main network because they do not share common physical components or IP addresses. Although not always necessary, a DMZ offers administrators the opportunity to segregate each subnetwork from the other.
18) Describe three basic access controls?
There are many different forms of access control that businesses implement to maintain the safety and integrity of their data. Three are principal:
Authentication – verifying that a user has permission to view specific data;
Authorization – deciding whether or not a specific user should access a particular resource;
Accountability – monitoring actions were taken by authorized and non-authorized individuals to ensure company policies are followed.
19) Define perimeter firewall vs inside firewall?
A perimeter firewall is located at the edge of an organization's network. Its purpose is to protect users outside of the organization from getting into its computers. Inside firewalls are installed directly on the hosts within the protected network. They prevent any device outside of the protected network from communicating with the hosts within the protected area. Firewalls can be configured either remotely or physically placed at the routers.
20) Define proxy?
Proxies are used when there are limitations on who may connect to what service. Examples include dial-up internet connections, a cap on the number of simultaneous sessions (which affects bandwidth/traffic), web proxies that allow users to surf without being traced back to the site they are visiting, and DNS resolvers which enable you to get around ISP filtering. They provide one level of access but often make it impossible for someone else to gain access to your computer if you're behind a firewall.
21) Explain VPN?
VPN stands for Virtual Private Network. It connects several locations together via the internet using dedicated high bandwidth lines. Each location uses the same key to open up its connection with the rest of the world, thereby allowing them to communicate securely through the use of encryption. When a user logs onto the VPN, he will usually find himself connected to several locations. He needs his username and password for each location he has accessed so that he does not have to remember them all individually. For example, his login information could be www.example.com, work.example.com, home.example.com, etc. He would enter this information once, and then it would apply to all sites once he clicks login. The most common VPN applications connect remote offices to headquarters or employees working offsite to the corporate intranet.
22) Explain RDP?
Remote Desktop Protocol is an industry-standard protocol that allows a client machine running Microsoft Windows operating system to access resources on another server machine either locally or remotely. Remote desktop client software enables you to create graphical windows on another Windows platform by way of rdp.exe command-line utility included with the software. There are two protocols, RDS and VNC. RDS stands for Remote Display Server, while VNC is also known as Virtual Network Computing.
23) Define BGP?
BGP is used for signalling among different Autonomous Systems or ASs. The first three letters stand for Border Gateway Protocol. An autonomous system is defined as a group of interconnected routers under one administrative authority. Because BGP supports multi-homing, the AS may have several paths to reach any given destination within its domain. When BGP was initially developed, it only allowed routing updates to propagate within the AS. However, BGP allows any router to exchange routing information with any peer router in any AS.
24) What's the difference between a virtual server and a physical server regarding security?
With virtual servers, all of the resources needed by a single website reside on a single computer. Because there is only one computer hosting all of the virtualized services, hackers trying to break into the server would have to penetrate the entire system instead of just a tiny portion. Physical servers require special hardware and software to create their environment. This makes hacking much easier as it reduces the number of security measures that need to be taken against attackers. The reduced complexity also makes these machines less expensive to purchase.
25) What is the difference between Amazon Web Services and Amazon EC2?
Amazon web services (AWS) provide a collection of highly scalable cloud computing platforms for developers, systems integrators and enterprises to build and deploy applications on-demand at a meagre cost. The service includes five major components: Cloud Computing Infrastructure with Compute Cloud, Storage Cloud, Content Delivery Network (CDN), Virtual Private Cloud (VPC) and Database as a Service (DBaaS).
The Amazon EC2 platform provides elastic compute capacity that can be quickly provisioned and terminated by an application using standard APIs and tools while abstracting underlying physical resources like storage, network bandwidth and instance type.
For more AWS Interview Questions and Answers Click the link given below.
Student Testimonials
Choosing FITA Academy to learn the AWS Course in Bangalore is one of my wisest career decisions. They have a pure industry-based syllabus that contains all the basic, core and latest developments in the AWS field which was very helpful for me to learn about AWS cloud computing services comprehensively. They taught the topics with hands-on practices helping to learn the technical aspects of the technology. Thanks to FITA for this wonderful training program and guidance.
I was hesitant at first to join the AWS Course because I thought I might not be able to understand the concepts very well. But after joining FITA Academy I was very well at ease in learning the concepts. It was the teaching of the trainers that helped me to understand the concepts well and precise. Also, my technical knowledge has improved greatly. It was their dedication and effort to help students master the concepts faster and that has helped me to be efficient in AWS technology.
Joining the AWS Training in Bangalore at FITA Academy has helped me to gain a vast knowledge of the AWS Cloud Computing services. Wanting to be a Cloud Developer is my career ambition as I know Cloud computing is the future and learning it will open door to many career opportunities. I am happy that I have successfully completed my AWS certification and thanks to FITA Academy and my trainer for supporting me throughout.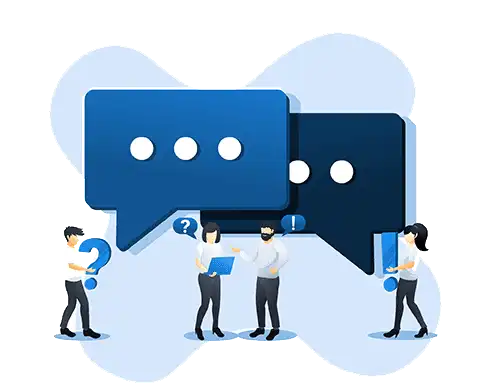 Have Queries? Talk to our Career Counselor
for more Guidance on picking the right Career for you!
Additional Information
WS stands for Amazon Web Services is the world's most extensive and widely adopted Cloud Platform. Millions of customers depend on AWS to power their applications and infrastructure. Organizations of all types and sizes use the AWS Platform because of its low costs, agile and innovative features. One can use the AWS services to run and build any type of application without any up-front costs and pay the cost for what you use. AWS provides more services and features than any other Cloud Provider. This makes it simple, faster, and cost-effective for moving your current applications to the cloud platform and build any applications that you wish for.
Right from the infrastructure technologies such as Databases and Complete Storage to emerging technologies like Artificial Intelligence, Machine Learning, Data Lakes, Internet of Things, and Analytics. Building the applications on AWS means we can opt for the right tool for the specific job. Also, AWS provides the widest types of databases and which are built purposefully for various types of applications. In adherence to the above statements, reputed companies like Netflix, Amazon, Airbnb, Adobe, Chen Electrics, and Kellogg's Robbie are using the AWS Infrastructure for their entire operations. Enroll yourself in AWS Course in Bangalore at FITA Academy and learn the AWS concepts and their core functionalities professionally under the Industry leaders.
What you will learn at the AWS Course in Bangalore at FITA Academy?
Eligibility criteria and Pre-requisites to the AWS Course
Eligibility Criteria: 
Any fresher Graduate who aspires to have a successful career can opt for this course. Besides, this course is ideal for professionals like
Pre-requisites: There is no such specific requirement. But, if one has prior knowledge in any of the following it would be of added advantage,
Reasons to take the AWS Course in Bangalore at FITA Academy
The evolution of technology is tremendous in the past decade and is expected to evolve much further in the future. The forecast for the next 5 years by the expertise shows that almost all the companies will adopt cloud as storage of their application. Being trained in AWS Course will fetch you the chance of getting shortlisted in the interview. As the rate of its growth in the IT field is increasing by a rate of 20% yearly.
Apart from the established companies in the industry even, the startups are preferring cloud as their prime storage due to its security level, which indirectly increases the opportunity for cloud engineers and being certified in AWS Course in Bangalore will fetch you the desired job easily.
AWS Course and Certification Tracks offered at FITA Academy
AWS Training in Bangalore at FITA Academy provides the below course and certification tracks to students,
AWS SysOps Training
AWS DevOps Training
AWS Solution Architect Training
AWS SysOps Training:
This training track is specially intended for the System Administrators with 1 year of experience in management, operations, and deployment on AWS.
Skills Validated on completion of this certification
Identifying the correct use of the AWS operations for best practices. Choosing the appropriate AWS services based on the data, computer and security requirements.
Managing, Operating Scalable functions, deploying and finding a faulty tolerant system on AWS.
Controlling and Implementing the data flow.
Analyzing the AWS usage cost and identifying the cost control mechanisms.
Moving to on-premises workloads of AWS.
AWS DevOps Training:
This certification training is for individuals who can perform the DevOps Engineer role with 2 years of experience in managing, provisioning and operating the AWS environments.
Skills Validated on completion of this certification
Managing and Implementing continuous delivery systems and different methodologies on AWS.
Deploying and Defining metrics, monitoring, and logging systems on AWS.
Automating and Implementing security controls, processes, compliance validation, and governance.
Managing, Maintaining, and Designing tools for automating operational processes.
Implementing the Systems that are scalable and highly available in the AWS platform.
AWS Solution Architect Training:
This Training is intended for individuals who are capable of performing a solution architect role with 2 years of experience in the operating system of AWS.
Skills Validated on completion of this certification
Moving complex and multi-tier applications on AWS.
Implementing Cost-Control strategy.
Deploying and Designing highly scalable and fault-tolerant operation on the AWS platform.
Choosing the appropriate AWS Services for deploying and designing the applications based on the provided requirements. AWS Course in Bangalore at FITA Academy provides professional training to clear these exams that are conducted by AWS under the guidance of Working professionals. Enroll AWS Training in Bangalore at FITA Academy to know more about the AWS platform and its application in the real-world.
Other useful Certification exams Conducted by the AWS 
Mentioned below are some of the other Exams conducted and certificates provided by the AWS.
AWS Certified Cloud Practitioner:
This Exam is applicable for individuals who desire to have the skill-sets and knowledge that are required for demonstrating a complete understanding of AWS Cloud. Also, capable of being independent of certain technical roles that are mentioned by other AWS certifications. This exam can be written by taking the test in the testing center or to your convenience from your home via online.
Being a Certified Cloud Practitioner by AWS is suggested as an optional step for achieving the Specialty certification or Associate-level.
Skills Validated on completion of this Certification 
You will be able to define what is AWS Cloud and it's fundamental global infrastructure.
Able to define the AWS Cloud proposition value.
Knowing the basic Architectural Principles of the AWS Cloud.
Able to describe major services of the AWS platforms and their general use cases like analytics and compute.
Defining the fundamental security compliance of the AWS shared security model.
Knowing account management, pricing models, and billing.
Identifying technical assistance or the sources of documentation like support tickets and whitepapers.
Core characteristics of operating and deploying the AWS Cloud.
AWS Certified Developer:
This exam and certification are intended for individuals who want to perform the development role. They should have 1+ more years of experience in developing the AWS-based application.
Skills Validated on completion of this Certification 
Demonstrable knowledge of the core AWS services, basics, and uses for the best AWS architecture practices.
Proficient knowledge in deploying, developing, and debugging the cloud-based applications with the help of AWS.
Specialty Certifications
The AWS Specialty Certificates includes the following,
AWS Certified – Advanced Networking
AWS Certified – Big Data
AWS Certified Security
AWS Certified – Machine Learning
AWS Certified – Alexa Skill Builder
AWS Certified – Advanced Networking:
This AWS certification is suitable for individuals who wish to work in challenging and complex networking tasks.
Skills Validated on completion of this Certification 
Capable of Deploying, Developing, and Designing cloud-based solutions using AWS.
Implementing the Core AWS functions based on the services of the fundamental architecture practices.
Maintaining and Designing network architecture for every AWS service.
Leveraging the tools for automation of AWS networking tasks.
AWS Certified – Big Data:
This certification is specifically intended for the individuals who wish to work for the complex Big Data analyses with 2+ years of experience using the AWS technology.
Skills Validated on completion of this Certification
Able to maintain and design Big Data.
Implement the core AWS Big Data services based on the best architecture practices.
Leveraging the tools for automating the data analysis.
AWS Certified Security:
This certification is specifically intended for the individuals who aspire to perform the security role with 2+ years of experience in securing the AWS workloads.
Skills Validated by this certification
A better understanding of the Data Encryption method in the AWS mechanism.
Specialized knowledge in the Data Classification and the data protection mechanisms of AWS.
Proficient knowledge in the Internet protocols of the AWS and methods to implement them.
Excellent understanding of security risk and operations.
AWS Certified – Machine Learning:
This exam and certificate are specifically for individuals who want to perform the data science or development role. This certificate validates the ability of the candidate to implement, deploy, design, and maintain the Machine Learning solutions for business problems given.
Skills Validated by this certification
Justifying and choosing the correct ML Approach for the provided business problems.
Implementing and Designing the scalable, reliable, secure and optimized Machine Learning solutions at an affordable range.
AWS Certified – Alexa Skill Builder:
This exam is intended for the individuals who want to perform the role of an Alexa skill builder. This validates the candidate's capacity to test, publish, and build Amazon Alexa skills.
Skills Validated by this certification
Designing the user experience
Explaining the value of a voice
Following the Alexa and AWS security for the best practices and skill
Designing the architecture to build skills.
Testing, Developing, Troubleshooting, and Validating the skills
Handling operations skills and life cycles.
Having the skills in publishing the process and the work with Alexa Developer Console. Enroll yourself in AWS Training in Bangalore at FITA Academy and learn the course professionally with certification under Industry leaders.
Benefits of using AWS
AWS was launched in the year 2006, with the motto to provide efficient services to its users. AWS provides different solutions and tools for software developers, educational institutions, small to large enterprises and government organizations. The portfolio of services offered by the AWS is enormous, some of the major services offered by AWS are database, infrastructure management, application development, computing, security, and storage. These are the reasons why various organizations across the world choose the AWS Cloud platform for storage. Listed below are the significant benefits of using the AWS,
Security
Performance
Availability
Scalability
Global presence
Storage
Security: One of the best reasons to use AWS is because of the Security feature provided by the AWS. The Security feature of AWS is monitored 24/7 to ensure the integrity, availability, and confidentiality of your data. Also, different Regions are immediately encrypted on the physical layers of the platform, before leaving the secured facilities of the AWS. One can build a secured global infrastructure when you have the facility to control your data anytime, managing the retention time, and the ability to encrypt the data. All of the above features are offered in the AWS Cloud Platform and one can avail of these services at an affordable cost. Besides, the key feature of this platform is that you are asked to pay for what you use.
Performance: AWS Global Platform is built primarily for performance. The AWS Regions provides the benefits of low packet loss, overall network quality, and low latency. All these benefits are achieved through 100 GbE fiber network, with a completely redundant network backbone and providing more terabits of capacity among Regions in the AWS. Whatever may be the needs of the applications, one can spin up the resources rapidly as they need them and also can deploy hundreds or thousands of servers within a minute.
Availability: AWS CloudPlatform provides the top-notch network availability than any other cloud platform. With 24/7 availability of network and lesser downtime hours, it is deemed to be the position of the world's largest cloud platform. Every region is completely isolated and consists of different AZ's that are entirely isolated divisions of the AWS infrastructure. To differentiate any issues and to achieve high availability, one can divide the applications across various AZ's of the same region. The AZ's of AWS are specifically designed for enabling uninterrupted performance, physical redundancy, providing resilience and even providing uninterrupted performance at the time natural calamities and Internet downtime.
Scalability: One of the exemplary features of the Amazon Web Services is its scalability and flexibility. Before, the entrance of AWS in the Cloud Platform the customers had to manage their operations by paying more than what they require to the Cloud Platforms. But, now with the entrant of the AWS, the customers are required to pay only for what they use, they can easily scale up and scale down their usage in the AWS. Because of its flexible nature, most of the companies are opting for AWS Services. FITA Academy provides holistic training of the AWS concepts with certification.
Global Presence: The AWS has the largest global presence and this presence is increasing significantly at a constant pace. While deploying the workloads and its applications in the cloud, we have the flexibility of choosing the technology infrastructure which is close to the primary target of our users. We can run the workloads in the cloud that provides support to the widest set of applications, with low latency outputs. Even If your data lives off the planet, we can use the AWS Ground Station that provides antennas and satellites that are in the close proximity of the AWS infrastructure Regions.
Storage: The Amazon Web Service ( S3) supports the users with scalable object storage for data archival, backup and analytics. Most of the businesses have saved their money with S3 storage and with frequent access to the Amazon Storage Glacier. Amazon Elastic provides block-level storage space for constant data storage with EC2 instances. Besides, businesses at any time can transfer their data to the AWS Cloud through the AWS Storage transport devices like AWS Snowball and AWS Storage Gateway for enabling the on-premising apps for accessing the cloud data. Join AWS Course in Bangalore at FITA Academy and learn the course professionally under Industry experts from Cloud Platforms and enhance your career opportunities.
Competitors of AWS
Amazon Web Services is one of the cloud-based services that is offered by Amazon. The services provided by AWS are quick, reliable, flexible, and cost-effective cloud computing infrastructures for various businesses and developers. The wide variety of services provided by Amazon helps in rapid business development at low costs. The key highlight feature of the AWS is that you are billed for the only services you have used. Amazon Web Services was initially started in the year 2006 before any other current cloud services providers that are present now. Now, we can see the various competitors with AWS and some of the main features provided by them.
Google Cloud Platform
Microsoft Azure
Oracle Cloud
IBM Cloud
Dell Technologies Cloud
Alibaba Cloud
VMware Cloud
Google Cloud Platform: This is one of the rapidly growing cloud platforms in the market. Google Cloud Platform provides a wide range of robust solutions and technologies to businesses to make their functions easier. Google Cloud Platform is also considered to be one of the top competitors of AWS since GCP also provides different types of cloud services for users.
Features of Google Cloud Platform:
It supports its users with good security features and reduced risks involved.
Multi-cloud facilities feature.
Highly managed, simplified, and serverless services.
Highly Integrated with numerous and different leading open-source software.
We can easily use the services of Artificial Intelligence and Machine-Learning.
Microsoft Azure: This is the computing service that was started by Microsoft in the year 2010. Azure helps businesses and developers to cope up with the challenges faced in the business. It helps in managing, building, and deploying the massive global network using the tools and frameworks. It is an open-source and flexible cloud platform that allows the developers to manage services, host solutions, and store data.
Features of Microsoft Azure:
Azure provides high-level scalability, flexibility, and cost-effectiveness to its users.
It has a distinct proactive approach for privacy, compliance, and security policy.
Azure has many open-source tools, OS, and languages on the Azure platform.
Azure's pricing policy is also reasonable to some extent.
Oracle Cloud:  The Oracle Cloud provides a different variety of innovative and integrated cloud services. It is the generation 2 cloud enterprise that supports its users with robust compute functions and networking services. This Generation 2 is used for optimizing the businesses to deploy, build, and develop the applications with security. Also, it offers unmatched security services, efficient performance and cost savings with unique architecture and capabilities.
Oracle Cloud Features:
It provides robust security for its customers.
Oracle Cloud protects from sensitive data and thus provides complete protection of data for their users.
This is the open-source cloud that permits the customers for running the Oracle software on third-party applications.
Oracle Cloud provides a market-leading performance and reliable price value for its customers.
Oracle Cloud supports multi-cloud and hybrid strategies.
This also supports its users with high security to protect against any cyber-attacks.
Oracle 2 offers mission-critical management of the data in the cloud platform.
IBM Cloud: This is the robust set of advanced data tools and Artificial intelligence. The IBM Cloud provides services for over 170 products which include blockchain, containers, IoT, and data. It provides numerous ways to improve the data value with Artificial Intelligence. Also, IBM Clouds can span over the public, hybrid, and private environments.
IBM Cloud Features:
It can transfer the files between their global data centers easily and free of cost.
The Remote Access Capabilities can be obtained from the plant or factory.
Generally, the files are stored in secured cloud servers, that eliminates the requirement of local copies.
It provides Remote access for CAD applications.
Dell Technologies Cloud: It is the collection of infrastructure solutions and cloud services in the combination with VMware infrastructure and Dell EMC. They are built for simplifying the hybrid cloud environments and for the deployment of the managing applications.
Dell Technologies Cloud Feature:
It helps in optimizing cloud economics.
Reduces business risks.
Dell Technology support to develop the agility of the business.
Dell Technologies helps in modernizing the infrastructure.
It can also protect and store the data from multi-cloud platforms.
Alibaba Cloud: This is also one of the biggest cloud computing providers in China and the service is provided by Alibaba Group. This Cloud provides cloud computing services for supporting both Alibaba's own International user's business and e-commerce platforms.
Alibaba Cloud Features:
It helps in striving for quicker results.
It provides a high-level backup of data and protection of data.
Provides reliable data storage facilities and stability of applications.
It supports management options with permissions for different management options.
VMware Cloud: This manages the complete application of the portfolio over the public and hybrid clouds. It supports the best cloud for meeting business requirements and applications. Also, it permits its users to handle the workload in a single environment.
VMware Cloud Features:
It has stable security models and policies and it helps in reducing the risks and vulnerabilities across different applications and infrastructures.
This helps in abstracting the insights from private and public clouds.
Also, it permits you to know the application deployment and management of resources.
Vmware uses only one operational and security model across the public and private cloud platforms for reducing the complexity and reducing the risks.
It also supports improving ROI.
VMware cloud allows us to deploy any application from any cloud without changing the conversions and simplifying the strategies of the application.
Having seen various competitors of AWS and also the features. One can choose any of the Cloud Services for their needs. But, according to a recent survey in the market AWS holds a prominent position in the market. AWS Training in Marathahalli at FITA Academy provides a holistic training of the AWS Cloud Platform and helps you to enhance your career opportunities under professional guidance.
Knowing more about AWS Architecture
AWS has the best container tool management services. The Container services can be broken down into three categories and they are as follows,
Registry
Compute
Orchestration
AWS provides a secure place where we can handle and store the container images, orchestration that handles the containers when they are running, having the flexible compute manages and the power for the containers, all these become the package for handling containers and they are easy for deployments. Also, one may not worry about infrastructure. AWS provides its customers with the best infrastructure for what they are building on the AWS platform. Some of the major companies that use AWS Container services are as follows, Expedia, GoDaddy, and Samsung.
Registry: (ECR) Amazon Elastic Container Registry
This is a highly available, scalable, secure, and completely handled Docker Container Registry. This helps the developers in managing, storing, and deploying the Docker container images correctly. The Amazon ECS is integrated with the Amazon ECR and this simplifies the process of deployment. Also, the Amazon ECR is charged only for the data we have used and transferred data over the internet.
Compute: ( Amazon EC2) Amazon Elastic Compute Cloud
This is resizable and secures compute capacity on the cloud which runs the containers on the virtual machine infrastructure and controls the configuration and over scaling. Also, this provides complete control over the computing resources. Also, the Amazon EC2 helps developers with tools for building the failure of resistant applications.
Orchestration: (ECS) Amazon Elastic Container Service
Orchestration is a high-performance container with a highly scalable and completely managed container management service. This supports Docker containers and permits its users to run efficiently the application that is managed on a cluster of EC2 instances. Also, the operations and installations of the container orchestration are managed by AWS. AWS Course in Bangalore at FITA Academy trains the students clearly about the storage facilities of the AWS professionally with certification.
Understanding the Amazon Elastic Block Store
The (EBS) Amazon Elastic Block Store is simple to use. It provides high-performance with efficient storage block services that are designed for using the Amazon EC2 for the transaction-intensive workload on any scale. A wider range of workloads like enterprise application, relational and non-relational databases, big data analytics, and containerized application, media workflows, and the file systems are deployed widely on the Amazon EBS.
Enterprise Applications
This supports with high durability and availability of the block storage facility for different enterprise applications.
Also, it can run on mission-critical applications like Microsoft Exchange, SAP, Oracle, VMware applications that are reliable on the AWS and Microsoft SharePoint.
Relational Databases
The Amazon EBS immediately scales with the performance needs, be it supporting the billions of transactions or helping the millions of customers at a cost-efficient rate.
It provides database facilities like Oracle, SAP, Microsoft SQL Server, PostgreSQL, and HANA.
Big Data Analytics
It provides the following services for the Big Data Analytics engines like Spark and Hadoop,
Reduced cost.
Data persistence.
High performance.
Able to resize the clusters based on the dynamic requirements.
Adjust the performance dynamically.
Capable of detaching, attaching, and able to attach the detached volumes easily.
NoSQL Databases
The Amazon EBS volumes provide low-latency and consistent performance for running the various NoSQL Databases.
It supports block storage facilities for different NoSQL Databases like CouchDB, Cassandra, MongoDB.
Business Community
The Amazon EBS supports the users with regular backup of the data and file logs across various geographic areas.
It helps in reducing the recovery time and data loss.
Also, it helps in launching the application in the new regions easily and restores the volumes quickly.
Media Workflows and File Systems
This supports enormously the emerging file systems and the Amazon EBS permits you to scale the additional volumes easily.
This also permits you to choose four different volumes for optimizing the costs and performance. AWS Course in Bangalore at FITA Academy explains the various concepts AWS proficiently to the students under the guidance work professionals with certification.
Advantages of using the Amazon EBS
Mentioned below are the major advantages of using the Amazon EBS,
High Performance
Security
Reliability and Durability
Adaptability to Dynamic Requirements
Cost-Effective
High Performance
It offers high performance irrespective of the workload.
General Purpose volume like HDD-backed volumes provides better performance for the workload of any type.
The SSD- backed options are included at a dedicated volume for better performance.
Various volumes could be clubbed together for the storage of high performances.
The SSD also provides volumes for persistent i/o operation of applications.
HDD-backed volumes provide better performance for huge sequential works like data analytics engine, log processing, and data warehousing.
Security
IAM aims to provide access control for the Amazon EBS volumes.
The EBS is built for securing data consent.
The encryption of the Amazon EBS provides fault-free encryption of data.
Amazon EBS also provides encryption for all the backups volume.
The EBS provides the encryption for both the data-in-transit and data-in-rest.
With the single setting of the account, we can set the encryption by default.
Scalability
Amazon EBS permits you to increase the storage by not affecting the critical workloads.It permits the users to build the application of any size ranging from the gigabytes to petabytes of data.
Reliability and Durability
It is 20 times highly reliable compared to other typical commodity disk drives.
The Amazon EBS is designed as highly available and reliable mission-critical applications.
Also, every EBS volume immediately responds to the Availability zone for protecting from component failure.
Every EBS volume provides high fault tolerance by replicating with the Availability Zone and the Amazon EBS volume data is replicated among multiple servers free of costs on the Availability Zone.
Adaptability to Dynamic Requirements
The Amazon EBS volumes are easy to use, encrypt, create, and protect.
This allows you to dynamically increase the storage capacity and tune in the performance also modify the volume type without changing or affecting the performance.
The SnapShot management could be easily automated using the Data Lifecycle Manager and it is charge-free.
For meeting the dynamic requirements of the application, one can automate the volume changes on using the Amazon Lambda and Amazon CloudWatch.
The Geographical protection of the data is achieved through constant backups of the data using the Amazon EBS Snapshots.
Cost-Effective
We can choose the apt storage for the application's requirements and we can optimize the costs easily.
The four different kinds of volumes provided by the Amazon EBS consists of various pricings depending on the performance.
By taking the regular backups and by using the EBS snapshots helps in cost reduction and to avoid the duplication of data. AWS Training in Bangalore at FITA Academy helps the students to gain the AWS relevant market-skills under the guidance of industry leaders.
Geographical Expansion and Business services and Tools of AWS
The Amazon Web Service Cloud Platform services are widespread across 69 Available Zones with 22 Geographic Regions across the world. Besides, they have announced the plans for 16+ more available zones which includes five Regions in Italy, Japan, Indonesia, Spain, and South Africa.
The Amazon Web Services are used by different fields of Business and they are,
Business Applications
Compute
Customer Engagement
Developer Tools Database
End-User Computing
Game Tech
Machine Learning
Internet of Things
Management and Governance
Mobile
Media Services
Migration and Transfer
Network and Content Delivery
Quantum Technologies
Storage
Robotics
Satellite
Security and Identity and Compliance.
Also, AWS has 97 Direct Connect Locations with 245 Territories and Countries served. It is clear from the above-mentioned details that AWS is the most happening thing in the field of Cloud Platforms and one who desires to begin their career in the Cloud is going to be of greater beneficier. Join AWS Course in Bangalore at FITA Academy and learn the AWS Course professionally to widen your career opportunities.
Tools offered by AWS 
Let us see what tools are the tools offered by AWS,
Software Development Kit
Mobile SDKs
IoT SDKs
IDE and IDE Tool Kits
Command Line Tool Kits
AWS Developers Tools
Software Development Kit – In SDK the AWS uses JavaScript, Python, Dot Net, PHP, Ruby, Java, Go, C++ and Node Js.
Mobile SDKs –  iOS, Android, Mobile Web, React Native, Xamarin, and Unity.
IoT Device SDKs – JavaScript, Embedded C, Java, Python, C++, and Android Yun.
IDE and IDE ToolKits – Eclipse, IntelliJ, AWS Cloud9, Visual Studio, PyCharm, Visual Studio Team Services, and Visual Studio Code.
Command Line Tools – Powershell Tools, Amazon ECS CLI, AWS CLI, Amazon EC2 AMI tools, Amazon Amplify CLI, and Amazon Serverless Application Model.
AWS Developers Tools – AWS Code Limit, AWS CodePipeline, AWS Code Deploy, AWS Code Build, AWS Code Star, and AWS X-Ray.
Knowing more about AWS Databases
AWS offers the Cloud Database services for every type of database such as Relational, In-Memory, Key-value, Time-series, Graph, Wide Column Ledger, and Document with the installation features for automation backup, scaling, and other computing tasks. The Database could be handled by any application that requires a fast and high response for the queries of million requests within seconds and there is no necessity for backup, maintenance, upgrade and restoration as these are all handled by the Amazon.
Presently, where data has become an essential part of the world, and the traditional databases failed to handle the big data. AWS provides the best Web-based solutions to the enterprise for storing the databases. The AWS provides numerous services like analyzing, transforming, and managing the data within the relational and non-relational databases. Besides, AWS produces a wide range of services like Amazon Redshift and Amazon RDS for handling all types of database requirements.
Features
AWS has a diverse range of features for Database solutions. Before stepping into the detailed aspect, let's see the important features of different AWS Databases.
Predominantly, used databases are relational databases. It uses the structured query language for running. The different kinds of relational databases are the Amazon Redshift, Amazon RDS, and Amazon Aurora.
An in-memory database uses the main memory of a computer for storing the data. The entire data is stored on the RAM. It is quite popular as the query performance is minimized when the data is stored on the main memory.
Amazon DynamoDB is the best example of the key-value database which comes under non-relational databases. In Amazon DynamoDB, the values are primarily stored with distinct keys.
AWS Elasticache is a service which helps in storing and handling the cache memory of users. This service is primarily used in storing shopping behavior and customer profiles.
Features of AWS Relational Databases
The main feature of the AWS Relational Databases are as follows,
Failure Management
Maintenance-free administration
Application Support
Security
Backup Options
Failure Management: In a few cases, the AWS Relational Database systems hardware may fail. In that case, Amazon would replace it automatically. Also, it has a reliable infrastructure and it is built in a manner to withstand the failures.
Maintenance-free administration: The AWS maintains server infrastructure and helps in reducing the deployment and maintenance cost of a system. It helps in the management of the tools that are provided by AWS such as Command-line interface, Management console, and APIs are also easily managed and administered within a fraction of minutes.
Application Support: It provides the best flexibility, security, and cost-effective database support for e-Commerce retailers. It also provides web and mobile application support. It ensures the maintenance, monitor and troubleshooting the database servers.
Security: It provides the entire control over servers for managing the databases and it is provided by AWS. By using the help of AWS we can access a home database via the Virtual Private cloud of Amazon. A big catalog of the security features are there in the AWS portal. Also, the users could handle the Network and Security, Encryption, and the Database by the data classification of their choice.
Backup Options: It is designed for supporting the applications easily based on the data pipeline. The Database service of AWS is more cost-efficient when compared with its competitors. AWS supports the feature of auto backup to avoid the loss of data.
Features of Non-Relational Database of AWS
It supports both the document type and key-value data models.
The users are permitted to set the services easily and handle it with the tools.
The Data is distributed with different servers during the traffic to avoid the failures.
The Non-relational database is easy to maintain, scalable, delivers high performance, and cost-efficient in nature.
AWS Redshift: It makes use of the Machine Learning technology for delivering rapid performance when compared to the response time of other data warehouses on the AWS platform. It is primarily designed for scaling the petabytes of data with efficiency and speed.
AWS Aurora DB: This relational database engine is also provided by AWS. It is the Cloud Base service and also it is compatible with the MySQL server. It is a fully automated service when compared to other AWS Databases. AWS Course in Bangalore at FITA Academy provides a holistic training of various concepts of AWS under the guidance of working professionals with certification. At FITA Academy, we train the students with the necessary Industry-relevant skills that should be inculcated by a certified professionals AWS candidate. Join AWS Course in Bangalore at FITA Academy and Widen your career horizons.
Here are some interesting AWS projects and ideas:
Amazon EC2 Container Service – Application Development
EC2 Container service is one of the most innovative things about AWS. This service allows you to run containerized applications on your own private or public instances. You can use Docker containers to create an instance that simultaneously supports multiple users. This means you can have more than one user logged into your system without paying for extra hardware resources.
This project was released in August 2017, and it's still under heavy development. However, it already contains a lot of features. For example, you can scale up your containers based on CPU usage, memory consumption, network traffic and other factors. Also, some particular types of containers like "Docker-Compose" containers allow you to define a set of services with dependencies between them.
There are two ways to access this service. One way is using the API calls, while the second method is through the UI. You need to develop a Dockerfile first before creating your own image. Then, you can upload it to the S3 bucket and launch it on your EC2 instances. Our expert instructors at AWS Training Institutes in Bangalore will explain these kinds of projects to you.
Amazon Elastic Compute Cloud (Amazon ECS) – Application Development
Amazon ECS is another impressive AWS feature. With this tool, you can easily manage large numbers of containers in real-time. Learn this from our AWS Course in Bangalore, as it uses the concept of "task definitions" to organize your tasks. Each task definition includes the following components:
Task Definition – A task definition defines what containers should be launched during execution. The developer selects from a list of pre-defined templates.
Clusters – Groups of containers running on the same EC2 instances. They share the load among themselves.
Containers – Instances of Linux operating systems with pre-defined configurations.
Load Balancers – An external network interface used to route requests.
You can use Amazon ECS to deploy microservices architecture. Microservice is a software design pattern where each microservice does only one thing but performs several functions. In the last few years, microservices have become very popular because they make our applications more scalable. However, managing thousands of small containers is not easy. So, Amazon ECS is here to help us out.It supports three modes of operations:
Autoscaling – Automatically scaling your cluster based on demand.
Manual Scaling – Enabling manual scaling when needed.
Scheduling – Defining how frequently new tasks should be scheduled based on resource utilization.
Amazon Lambda – Application Development
Lambda is one of the best examples of AWS that shows why the company is called 'The Serverless Company.' If you want to code something without worrying about server costs quickly, Lambda is the right choice.
With Lambda, you can write code in any language and have it executed immediately. There is no need to worry about storing data in S3 buckets or maintaining servers. Lambda helps us reduce operational overhead and save money.
One great advantage of Lambda is its ability to execute code within milliseconds. It can save a lot of time in comparison to traditional techniques. Additionally, it lets developers to develop smaller apps that are more compact than ever.
Related Blog
Top-5-Services-Offered-by-Amazon-Web-Services-(AWS), Advantages of Using AWS Cloud Services for Business, AWS Jobs that are offered after Completion of AWS Certification, Scope and Benefits of AWS Certification, Which Cloud Service Is The Best Aws Or Microsoft Azure?