Course Highlights and Why Learn Cyber Security Course in Salem at FITA Academy?
The cyber security training program in Salem has been developed and administered by experienced professionals in the field.
The objective of the cyber security programmes is to provide students with theoretical as well as practical expertise to enhance their abilities in cyber security.
To address security concerns effectively, trainees will require extensive training on best practices.
Through this rigorous training, trainees will be able to analyze and solve network security issues.
The cyber security training in Salem will provide an in-depth understanding of risk assessment to improve security policies and practices.
After completing the course, trainees will have an appreciation of the ethical, professional, and social implications of cyber security threats.
The course begins by covering the fundamental principles of cyber security and is suitable for both working professionals and beginners with basic knowledge of the subject.
Upon completion of the training, trainees will be better equipped to handle cyber security challenges in real-world scenarios.
Upcoming Batches
| | | | |
| --- | --- | --- | --- |
| 05-10-2023 | Weekdays | Thursday (Monday - Friday) | |
| 07-10-2023 | Weekend | Saturday (Saturday - Sunday) | |
| 09-10-2023 | Weekdays | Monday (Monday - Friday) | |
| 14-10-2023 | Weekend | Saturday (Saturday - Sunday) | |

Classroom Training
Get trained by Industry Experts via Classroom Training at any of the FITA Academy branches near you
Why Wait? Jump Start your Career by taking the Cyber Security Training in Salem!
Instructor-Led Live Online Training
Take-up Instructor-led Live Online Training. Get the Recorded Videos of each session.
Travelling is a Constraint? Jump Start your Career by taking the Cyber Security Course Online!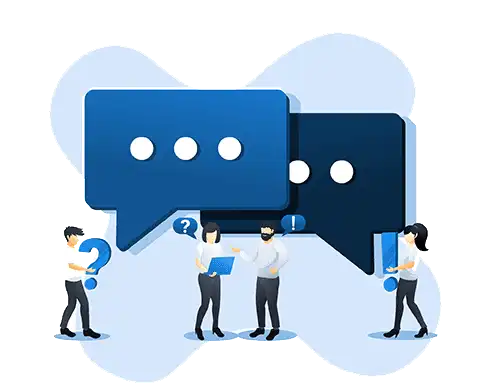 Have Queries? Talk to our Career Counselor
for more Guidance on picking the right Career for you! .
Trainer Profile
The Cyber Security Course in Salem offered by FITA Academy is developed and taught by industry experts.
FITA Academy instructors provide top-quality training in cyber security due to their vast knowledge and approach.
The Academy's mentors actively participate in real-world projects and hands-on classes to improve students' comprehension.
To stay up-to-date, our instructors utilize the latest techniques, technologies, concepts, and strategies.
Our instructors deliver effective technical and conceptual practices in Cyber Security to learners.
FITA Academy trainers assist trainees in creating resumes to showcase their skills and qualifications.
Cyber Security experts at FITA Academy provide essential interview tips through mock interviews to help students prepare for job interviews.
By enrolling in FITA Academy's Cyber Security Course, students will acquire the necessary skills and knowledge to succeed in the industry.
Features
Real-Time Experts as Trainers
At FITA Academy, You will Learn from the Experts from industry who are Passionate in sharing their Knowledge with Learners. Get Personally Mentored by the Experts.
LIVE Project
Get an Opportunity to work in Real-time Projects that will give you a Deep Experience. Showcase your Project Experience & Increase your chance of getting Hired!
Certification
Get Certified by FITA Academy. Also, get Equipped to Clear Global Certifications. 72% FITA Academy Students appear for Global Certifications and 100% of them Clear it.
Affordable Fees
At FITA Academy, Course Fee is not only Affordable, but you have the option to pay it in Installments. Quality Training at an Affordable Price is our Motto.
Flexibility
At FITA Academy, you get Ultimate Flexibility. Classroom or Online Training? Early morning or Late evenings? Weekdays or Weekends? Regular Pace or Fast Track? - Pick whatever suits you the Best.
Placement Support
Tie-up & MOU with more than 1500+ Small & Medium Companies to Support you with Opportunities to Kick-Start & Step-up your Career.
Cyber Security Certification Training in Salem
About Cyber Security Certification Training in Salem at FITA Academy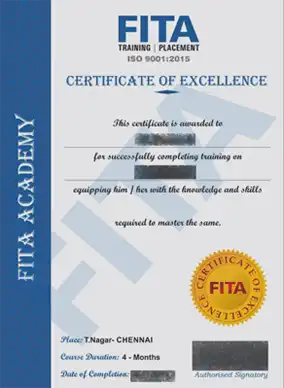 Cyber Security Certification Training in Salem
The realm of cyber security is rapidly and extensively expanding. Though technology enhances our quality of life, it also makes us more vulnerable to external threats like viruses. To safeguard important data, the increasing risk has created a greater need for cyber security expertise. As a result, cyber security presents an exciting career path for those seeking distinction. Completing the Cyber Security Training at FITA Academy in Salem will earn students a certificate confirming their extensive knowledge and skills acquired during the course. Graduates of the Cyber Security Certification Course in Salem will also receive official recognition from esteemed companies and organizations. Moreover, adding this certification to your resume could significantly enhance your employment opportunities.
The Cyber Security Training Institute in Salem provides an extremely valuable training program that emphasizes the proper application of new technology, current concepts, and efficient procedures. The rigorous nature of this training enhances the learners' abilities and foundational skills. Obtaining this certification will elevate your professional reputation and increase your employment opportunities. Professionals in the Cyber Security field can earn an annual salary between Rs 60,000 and Rs 720,000, and with increasing competence and credibility, the potential earning can go up to Rs. 8,000,00 per year. Our primary objective at the Cyber Security Training Institute in Salem is to equip our learners with the latest industry-specific knowledge and practical experience so that they can compete in the market.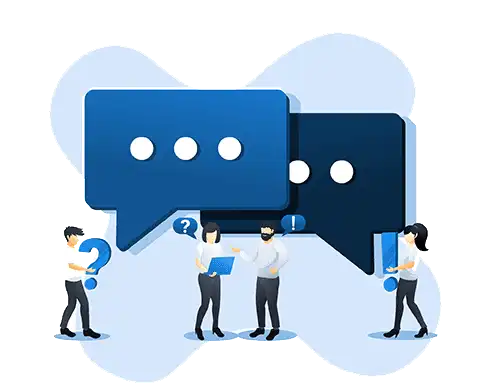 Have Queries? Talk to our Career Counselor
for more Guidance on picking the right Career for you! .
Job Opportunities After Completing Cyber Security Course in Salem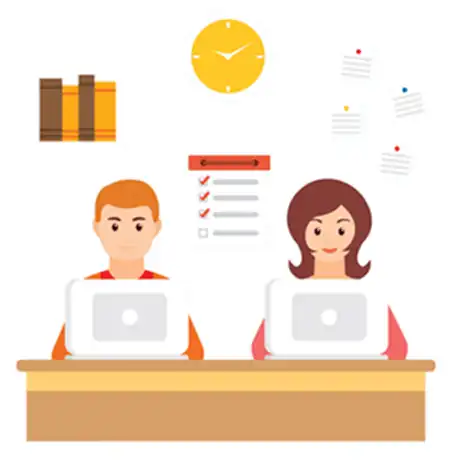 As modern technologies have become more widespread, so too has the demand for cyber security experts. The profession of cyber security has always been both challenging and rewarding, with the primary objective being the prevention of unauthorized access to sensitive data within companies. Cyber security has become an urgent concern due to the pandemic, the increasing risk of data breaches, leaks, and cyber crimes that can be detrimental to data.
According to several experts in the field, education on cyber security is the key to addressing cyber threats. Such education should include a series of practical, hands-on demonstrations designed to identify vulnerabilities and stop cyber attacks and threats. A large number of people are currently pursuing careers as analysts, and there is a growing demand for ambitious and skilled cyber security analysts in the job market. The salary of a Cyber Security Analyst For Freshers will depend on their level of knowledge and expertise, and this profession requires a high degree of consistency and dedication.
Becoming an analyst is an excellent career choice, as analysts can succeed in any business or organization. Cyber security specialists are primarily employed in computer system design, company management, credit intermediation, and consulting industries. As the field of cyber security continues to expand in the current IT industry, obtaining a comprehensive understanding of the subject will allow you to explore various domains and fields within cyber security.
Given that banks, government agencies, retailers, and other entities are in constant need of cyber security specialists, job opportunities in this field will continue to increase. Trainees who acquire experience and advanced skills during their training will have access to more job opportunities and roles, ultimately leading to a successful career. Preparing for Cyber Security Interview Questions and Answers can be a valuable asset for trainees looking to excel in the field and secure top positions in the industry.
Student Testimonials
I enrolled in the Cyber Security Course at FITA Academy and I am very happy with my decision. The trainers were experts in the field and provided excellent guidance throughout the course. The curriculum was well-designed and comprehensive, covering a wide range of topics in Cyber Security. I am now equipped with the necessary skills to pursue a career in this field.
As someone who had no prior knowledge of cyber security, I was initially intimidated by the course material. However, the instructors at FITA Academy in Salem made the subject matter accessible and easy to understand. The hands-on training was especially helpful in solidifying my understanding of the concepts covered in class. I feel well-prepared to pursue a career in this field.
I was impressed by the quality of Training provided by FITA Academy's Cyber Security Course in Salem. The curriculum was comprehensive and covered a wide range of topics, from threat detection to ethical hacking. The instructors were highly skilled and approachable, and the classroom atmosphere was supportive and engaging. Overall, I had a very positive learning experience and would highly recommend this course to others.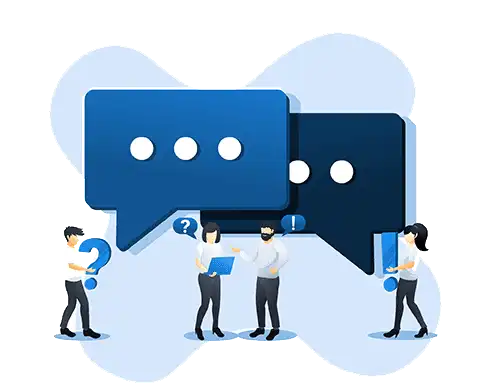 Have Queries? Talk to our Career Counselor
for more Guidance on picking the right Career for you! .
Additional Information
Cyber security is crucial for safeguarding against online threats and protecting valuable data. Ethical Hacking and Cyber Security are complementary fields that can enhance professional growth. Enrolling in a Cyber Security-focused Ethical Hacking Course in Salem can aid in developing a comprehensive security framework implementation plan. Collaboration with analysts can lead to the identification of vulnerabilities and implementation of preventive measures. Effective implementation of cyber security solutions can help create a secure environment for both personal and business pursuits.
FITA Academy provides top-notch Cyber Security Training in Salem that emphasizes the adoption of essential protocols for protecting personal and professional data. The course offers effective strategies for achieving full-time development, such as cryptography, virtualization vulnerability assessments, access privilege management for network and system architecture, digital forensics incident response, anonymity, intrusion detection for security intelligence, and ethical hacking.
The course objectives have been updated to align with current business requirements and equip students with relevant Cyber Security knowledge and skills. The assessments, assignments, hands-on workshops, and projects have been revamped to include essential industry insights. This course offers numerous opportunities to enhance your career in various IT domains.
The course is instructed by certified experts in the relevant field. These professionals will prepare candidates for the interview process and provide them with transferable soft skills training. Having an advanced degree in computer science would make a candidate well-suited for this program. Cyber security courses are available both in-person in Salem and online. By enrolling in this course, candidates can enhance their skills and benefit from the quality training provided by FITA Academy.
Overview of Cybersecurity
The curriculum of this program is designed to offer students a comprehensive knowledge of cybersecurity, specifically in the context of computer networks. The course begins with an exploration of network components and their vulnerabilities that necessitate protection. Students will also learn about how computers communicate via networks, as well as the ways in which hackers take advantage of system weaknesses to access data.
Throughout the course, students will develop the skills and knowledge necessary to identify potential threats and prevent attacks. This includes learning how to safeguard devices from malware and viruses, as well as monitoring network traffic and building an effective firewall. At the completion of the course, students will possess the skills to apply these security protocols in order to protect their networks from cyber-attacks.
Implementing cybersecurity measures is of utmost importance due to the various ways in which computer systems can be hacked in today's digital age. Software and hardware vulnerabilities increase the likelihood of unauthorized access by hackers and can lead to various types of damage to the systems. Once inside a system, hackers can perform activities such as stealing sensitive data, altering configurations, deleting files, and even shutting down the entire system.
Apart from these physical threats, cyber fraud, identity theft, and financial fraud also pose significant risks. Malware infections, ransomware attacks, credit card skimming, and account takeovers are some examples of such threats. Therefore, it is imperative to take cybersecurity seriously and implement proper security measures to safeguard against these threats.
There are various forms of cyber threats that exist, such as intrusion into networks, exposure of confidential information, unauthorized access to credentials, injection of malicious code, and intentional disruption of services.
Network Intrusion – One type of cyberattack is network intrusion, in which a hacker tries to gain access to a network by guessing passwords or exploiting vulnerabilities in the network's servers or software. Once inside, the attacker can potentially steal sensitive data or cause other harm.
Information Disclosure – Another type of cyberattack is information disclosure, in which a hacker gains access to private information such as customer lists, employee files, or intellectual property. The attacker may then sell this information or make it public, potentially causing significant damage to individuals or organizations.
Credential Compromise – Credential compromise is when a hacker steals login credentials, such as usernames and passwords, from an organization's database. With these stolen credentials, the attacker can gain unauthorized access to user accounts and potentially steal sensitive information or cause damage to the system.
Malicious Code Injection – Malicious code injection involves the insertion of harmful code, such as viruses or malware, into a computer system or network. This can occur through email attachments, malicious websites, or other means. Once the code is inserted, it can cause significant harm to the system, potentially leading to data loss, system crashes, or other issues.
Denial of Service Attack (DoS) – A denial of service (DoS) attack occurs when a hacker or group of hackers intentionally overload a network or website with traffic, making it inaccessible to legitimate users. This can be done through various means, including flooding the network with excessive traffic or using a botnet to launch a coordinated attack. DoS attacks can be very disruptive and can cause significant damage to businesses or organizations. Additionally, unintentional DoS attacks can occur when a user inadvertently creates too many connections to a website, causing it to crash.
What is the importance of acquiring Cybersecurity Skills?
Protects personal and sensitive information from theft or misuse.
Prevents unauthorized access to networks, systems, and data.
Helps companies comply with data protection regulations and avoid legal issues.
Reduces the risk of financial losses from cyberattacks.
Enhances the credibility and trustworthiness of a business or organization.
Helps prevent damage to reputation and loss of customers due to a breach.
Mitigates the risk of downtime and loss of productivity due to system outages.
Provides job opportunities and career advancement in the growing field of cybersecurity.
Helps individuals and organizations stay ahead of evolving threats and techniques used by cybercriminals.
Fosters a culture of security awareness and responsible technology use.
Differences between Conventional Hacking and Ethical Hacking
There are notable differences between conventional hacking and ethical hacking. Ethical hacking refers to the process of identifying and detecting vulnerabilities or security holes in a computer system, without breaking any laws. On the other hand, conventional or black-hat hacking involves unauthorized access to computer systems or networks with the intention of stealing sensitive information or causing damage.
White-hat hackers, also known as ethical hackers, conduct their activities in a legal and authorized manner, unlike black-hat hackers. The latter carry out their activities illegally, often with malicious intent. Black-hat hackers use various software tools, including viruses, worms, and Trojan horses, to gain unauthorized access to computer systems or networks. In contrast, ethical hackers use a range of techniques to evaluate the security of a system, including penetration testing, vulnerability scanning, and social engineering.
Ethical hacking requires adherence to strict ethical and legal guidelines, and the main objective is to improve the security of a system, rather than causing harm. Ethical hackers work closely with the system owners to identify vulnerabilities and recommend appropriate solutions. By doing so, they help prevent potential security breaches that could result in financial losses, reputation damage, or legal consequences.
Back-hat hackers engage in illegal and malicious activities, ethical hackers use their skills and knowledge to identify vulnerabilities and improve the security of computer systems and networks. The role of ethical hacking is vital in safeguarding confidential data from cyber criminals and is a crucial aspect of cybersecurity.