Course Highlights & Why Cyber Security Training in Pune at FITA Academy?
The curriculum of Cyber security course in Pune is structured and designed in an innovative manner by cyber security experts holding ample of real world experience.
The professional faculty of Cyber security course in Pune will render an in-depth understanding of assessing risks to improve security policies along with protocols.
The cyber security course structure is built in a way to impart both comprehensive knowledge and practical training crucial for gaining proficiency in Cyber security.
The mentors of FITA will teach our trainees to predict security risks which will protect the systems and network of their company.
The series of hands-on demonstrations conducted by the professional faculty will make our trainees proficient in handling computer communication across numerous operating systems.
The professional experts of FITA will impart the practical approaches of responding to security alerts incorporating the skill of uncovering and fixing errors in the system and network of computers.
The thorough study of Cyber security course in Pune will help our trainees in learning various strategies of preventing cyber attacks of numerous types.
The Cyber security classes in Pune incorporate learning of code using python, execution of penetration testing, and handling multiplayer cyber circumstances.
The Cyber security course incorporates the elementary building blocks of a demanding skill set. The students will be able to assess the threats and vulnerability landscape with the through study of threat modeling and risk assessment.
The meticulously designed course will make you proficient in defending against Vishing, phishing, identifying thefts, scams and various other engineering threats.
Upcoming Batches
| | | | |
| --- | --- | --- | --- |
| 02-08-2021 | Weekdays | Monday (Monday - Friday) | |
| 05-08-2021 | Weekdays | Thursday (Monday - Friday) | |
| 07-08-2021 | Weekend | Saturday (Saturday - Sunday) | |
| 14-08-2021 | Weekend | Saturday (Saturday - Sunday) | |

Classroom Training
Get trained by Industry Experts via Classroom Training at any of the FITA branches near you
Why Wait? Jump Start your Career by taking the Cyber Security Course in Pune!
Instructor-Led Live Online Training
Take-up Instructor-led Live Online Training. Get the Recorded Videos of each session.
Travelling is a Constraint? Jump Start your Career by taking the Cyber Security Course Online!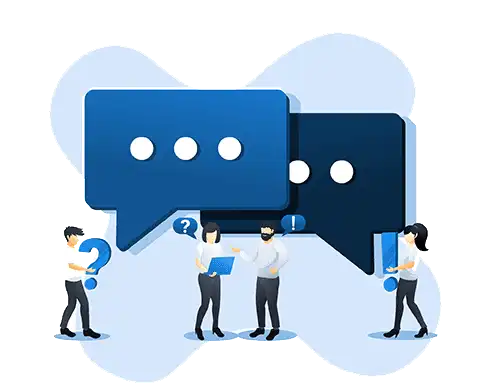 Have Queries? Talk to our Career Counselor
for more Guidance on picking the right Career for you!
Trainer Profile
The Cyber security course in Pune at FITA is designed and delivered by professional trainers having experience of more than 10 years in a prominent company.
The professional experts of Cyber security course imparts both comprehensive knowledge and holistic training to provide utmost exposure to the trainees.
Our mentors seek to render a series of hands-on demonstrations of fundamental security essentials cryptography, application security, computer security and network, idAM, cloud security, cyber attacks, and numerous other security practices.
The mentors conduct Cyber security classes in Pune thorough both online and offline mode ensuring the convenience of our trainees.
The course is meticulously designed by professional experts covering a holistic and wide variety of fundamental topics of cyber security domain.
The continuous support provided by our mentors will lead our trainees into the next level of cyber security like ethical hacking and security architecture.
Features
Real-Time Experts as Trainers
At FITA, You will Learn from the Experts from industry who are Passionate in sharing their Knowledge with Learners. Get Personally Mentored by the Experts.
LIVE Project
Get an Opportunity to work in Real-time Projects that will give you a Deep Experience. Showcase your Project Experience & Increase your chance of getting Hired!
Certification
Get Certified by FITA. Also, get Equipped to Clear Global Certifications. 72% FITA Students appear for Global Certifications and 100% of them Clear it.
Affordable Fees
At FITA, Course Fee is not only Affordable, but you have the option to pay it in Installments. Quality Training at an Affordable Price is our Motto.
Flexibility
At FITA, you get Ultimate Flexibility. Classroom or Online Training? Early morning or Late evenings? Weekdays or Weekends? Regular Pace or Fast Track? - Pick whatever suits you the Best.
Placement Support
Tie-up & MOU with more than 1000+ Small & Medium Companies to Support you with Opportunities to Kick-Start & Step-up your Career.
Cyber Security Certification Training in Pune
About Cyber Security Certification Training in Pune at FITA Academy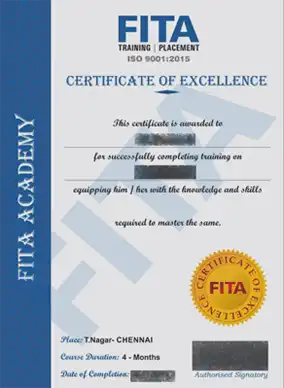 Cyber Security Certification Training in Pune at FITA Academy
Cyber security has become a domain which is expanding and developing in leaps and bounds. As technology has made our lives way easier, it has also exposed us to the possibilities of viruses and criminal practices. Such increasing threats have increased the demand for skilled cyber security to ensure proper protection of their confidential data. This has made the cyber security field a promising domain for aspirants to strive for a powerful profession. On completing the cyber security course in Pune at FITA, the trainee will be granted a certification from FITA which will be considered as a testimony of the comprehensive knowledge and practical training procured from the cyber security course. As the certification of FITA holds immense value in the market, it will provide the trainees a professional acknowledgement by numerous prominent organisations and companies. Furthermore, the addition of this certificate in your CV will tremendously increase the prospect of your career.
The cyber security course in Pune at FITA holds a prominent value in its diligent and holistic training with the appropriate utilisation of current technology, modified concepts and effective strategies. The thorough study of this course will enhance the capabilities and modify the instinctive skills of our trainees. Procurement of this certificate will modify your expert profile ensuring extension of your career possibilities. The remuneration of a fresher in the field of Cyber Security course ranges from Rs. 6,00,000 per annum to Rs. 7,20,000 per annum. With greater experience and credibility, the advancement in job positions as well as remuneration can take place upto Rs. 8,00,000 per annum. Cyber security course in Pune is meticulously structured and designed by professional experts with prime motive of equipping our trainers with industry oriented comprehensive knowledge and practical training to help them outshine the cut throat competition of the market.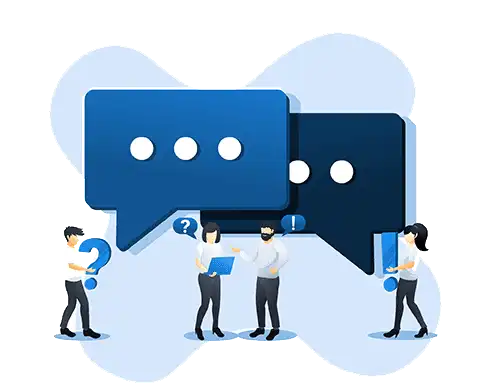 Have Queries? Talk to our Career Counselor
for more Guidance on picking the right Career for you!
Job Opportunities After Completing Cyber Security Training in Pune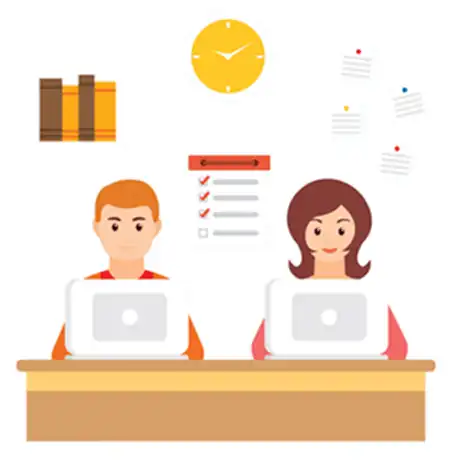 The demand for cyber security specialists has increased with the emergence of industrialisation. The career of cyber security has always been rewarding where the responsibilities may vary however the role is to secure a company's confidential data from being compromised by an attack. With the pandemic, an increased risk of data breaches, leaks and cyber crime which can be harmful for the data, the urgent need of cyber security has emerged. As per various pioneers of this field, the solution of cyber threats lie in education of cyber security which aims in developing a series of hands-on practical demonstrations to restrain from cyber attacks and threats by locating the vulnerabilities.
There are various prospects to initiate, and leading an advancement in the career of cyber security. Some career options our trainees can pursue after the completion of this course are – IT security consultant, security system administrator, where you will hold the responsibilities of looking after the security infrastructure of the company including installation,maintenance, and troubleshooting numerous security systems incorporating data and network. Apart from that, trainees can even opt for professional job positions like IT security engineer, penetration tester, compliance and auditing, forensics analyst, chef information security officer, incident responder and many more. The most prominent industries who recruit cyber security professionals incorporate computer system design, management of enterprises, credit intermediation and technical consulting services. The domain of cyber security is thriving in the current IT industry and procuring comprehensive knowledge in this field can expose you to various areas and domains of cyber security. As numerous organisations of different industries like government, banks and retail sectors actively hire cyber security professionals, the job demand of this field will keep rising. With extensive experience and improvised skills, the job positions and responsibilities will keep on growing leading to a fruitful career path of the trainee.
Student Testimonials
The cyber security course in Pune is the most comprehensive and organised training. The holistic course of cyber security is complete in line with industry practices and certification. If one wants to pursue their career in cyber security, then FITA is the institute one should firmly consider.
I am currently working as an IT security engineer and I completed my Cyber security course in Pune at FITA. The course provided interesting and interactive sessions where the professional trainers imparted crucial concepts, in depth knowledge and practical training of the course with accuracy. The course really helped me in building my career in the field cyber security.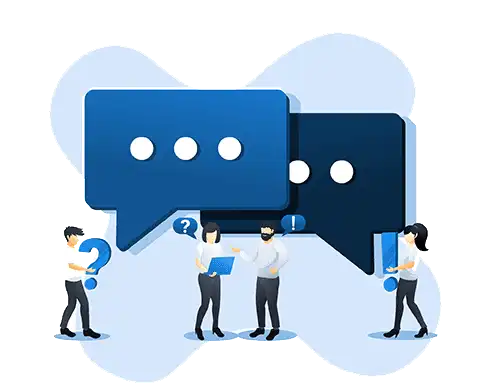 Have Queries? Talk to our Career Counselor
for more Guidance on picking the right Career for you!
Additional Information
Every IT industry demands for cyber security in order to secure and protect their confidential data. Every professional IT, technology worker, needs to be familiarised with protecting and defending software applications. Cyber security is considered as a framework of technology, practices, processes, and is delineated in order to secure networks, computers and data from attack, disruption and illegal access. The Cyber security Training in Pune at FITA will render our trainees the practical training of locating vulnerabilities, resist the attacks, and instantly respond to emergencies. Moreover, the trainee will be able to obtain a comprehensive overview of the cyber security principles along with concepts in order to have a knowledge of challenges in designing a security program. The cyber security classes in Pune will enable our trainees to generate and manage an information security program, conduct business impact analysis and execute disaster recovery testing.
The course is meticulously designed by the professional experts of FITA to provide our trainees a professional look at today's cyber security landscape and facilitate learning with tools to assess and organise security protocols in information processing systems. The Cyber security classes are designed to get the trainees employed by equipping them with a comprehensive and holistic understanding of the fundamental and contemporary concepts of cyber security. The trainees will help the students to execute various techniques of cyber security such as utilising cryptography appropriately, managing security networks, substructure of information security, learning to write effective secure code and exploiting web applications. The Cyber security training in Pune at FITA possess professional experts from renowned organisation and educational discipline holding a tremendous diversity across job roles, professional work experience, which will help our trainees to procure contemporary industry based cyber security skills to initiate a great launch in this field.