Course Highlights and Why Learn Cyber Security Course in Trichy at FITA Academy?
Curriculum for Cyber Security Training in Trichy is prepared and organized by cyber security professionals with extensive practical expertise.
The purpose of cyber security courses is to provide students with both the theoretical knowledge and practical experience required to enhance their cyber security skills.
In order to effectively address security issues in the field, trainees will need extensive training on best practices.
This intense training enables trainees to explore and resolve network security concerns.
Cyber Security Training in Trichy will provide an in-depth understanding of risk assessment so as to strengthen security policies and practices.
Our trainees will gain an understanding of the ethical, professional, and social implications of cyber security threats after completing this course.
The foundational principles of cyber security are covered first in this course. It is ideal for both working professionals and beginners or those with a basic understanding of the subject.
Upcoming Batches
| | | | |
| --- | --- | --- | --- |
| 05-10-2023 | Weekdays | Thursday (Monday - Friday) | |
| 07-10-2023 | Weekend | Saturday (Saturday - Sunday) | |
| 09-10-2023 | Weekdays | Monday (Monday - Friday) | |
| 14-10-2023 | Weekend | Saturday (Saturday - Sunday) | |

Classroom Training
Get trained by Industry Experts via Classroom Training at any of the FITA Academy branches near you
Why Wait? Jump Start your Career by taking the Cyber Security Training in Trichy!
Instructor-Led Live Online Training
Take-up Instructor-led Live Online Training. Get the Recorded Videos of each session.
Travelling is a Constraint? Jump Start your Career by taking the Cyber Security Course Online!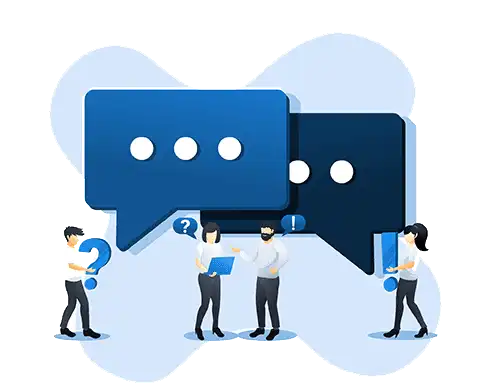 Have Queries? Talk to our Career Counselor
for more Guidance on picking the right Career for you! .
Trainer Profile
The Cyber Security Course offered by FITA Academy in Trichy is both designed and taught by industry professionals.
When it comes to cyber security, our instructors provide the best possible training thanks to their extensive knowledge and approach.
FITA Academy mentors intervene in real-world projects and hands-on classes to enhance students' understanding.
Our instructors employ the most recent techniques, technologies, concepts, and strategies to maintain currency.
Our instructors provide learners with effective technical and conceptual Cyber Security practices.
Trainers at FITA Academy assist trainees with resume building.
Through mock interviews, Cyber Security experts at FITA Academy provide students with essential interview tips.
Features
Real-Time Experts as Trainers
At FITA Academy, You will Learn from the Experts from industry who are Passionate in sharing their Knowledge with Learners. Get Personally Mentored by the Experts.
LIVE Project
Get an Opportunity to work in Real-time Projects that will give you a Deep Experience. Showcase your Project Experience & Increase your chance of getting Hired!
Certification
Get Certified by FITA Academy. Also, get Equipped to Clear Global Certifications. 72% FITA Academy Students appear for Global Certifications and 100% of them Clear it.
Affordable Fees
At FITA Academy, Course Fee is not only Affordable, but you have the option to pay it in Installments. Quality Training at an Affordable Price is our Motto.
Flexibility
At FITA Academy, you get Ultimate Flexibility. Classroom or Online Training? Early morning or Late evenings? Weekdays or Weekends? Regular Pace or Fast Track? - Pick whatever suits you the Best.
Placement Support
Tie-up & MOU with more than 1500+ Small & Medium Companies to Support you with Opportunities to Kick-Start & Step-up your Career.
Cyber Security Certification Training in Trichy
About Cyber Security Certification Training in Trichy at FITA Academy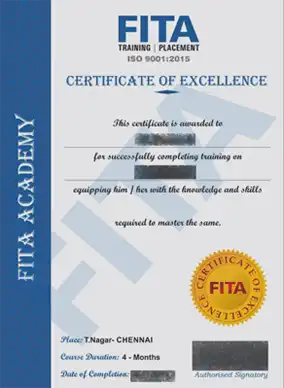 Cyber Security Certification Training in Trichy
The field of cyber security has developed into one that is expanding both swiftly and enormously. Technology improves the standard of living. Additionally, it renders us more susceptible to external threats such as viruses. To preserve vital data, the rising threat has increased the demand for cyber security skills. This makes cyber security an interesting career option for those who wish to distinguish themselves. Students who complete the Cyber Security Training in Trichy at the FITA Academy obtain a certificate attesting to the substantial knowledge and abilities gained throughout the course of study. Participants who successfully complete the Cyber Security Certification Course in Trichy will receive formal recognition from a number of prestigious businesses and organizations. Additionally, putting the qualification on your CV could significantly improve your employment prospects.
The training provided by the Cyber Security Training Institute in Trichy, which emphasises the correct application of new technology, current concepts, and efficient procedures, is incredibly valuable. This training's tough character will enhance the learners' abilities and fundamental skills. This certification will raise your professional standing and employment opportunities. Students in the Cyber Security profession earn between Rs 60,000 and Rs 720,000 annually. With increasing competence and credibility, it is potential to earn up to Rs. 8,000,000 per year in this role. The objective of our Cyber Security Training Institute in Trichy is to equip our learners with the most up-to-date industry-specific knowledge and hands-on experience so that they can compete in the market.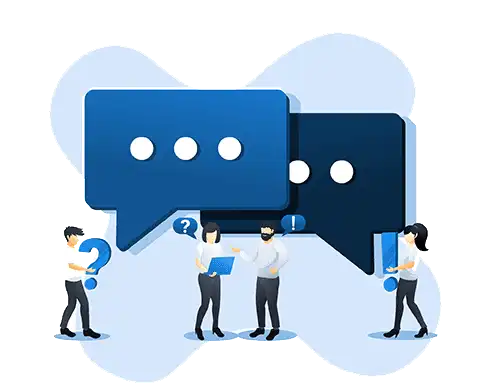 Have Queries? Talk to our Career Counselor
for more Guidance on picking the right Career for you! .
Job Opportunities After Completing Cyber Security Course in Trichy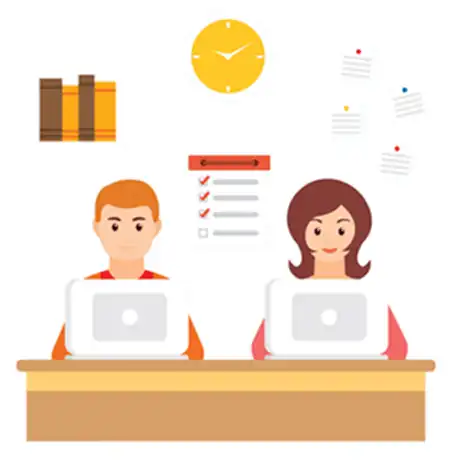 The need for cyber security experts has grown in tandem with the prevalence of modern technologies. Cyber security has long been a rewarding and demanding profession. However, the primary objective is to prevent an intrusion into a company's sensitive data. Cyber security has become an urgent problem as a result of the pandemic, the rising risk of data breaches, leaks, and crimes that can be detrimental to data, and as a result of these factors. Several pioneers in this field assert that the solution to cyber dangers is education on cyber security, which aims to produce a series of hands-on practical demonstrations to halt cyber attacks and threats by recognising their weaknesses.
Significant numbers of persons are seeking analyst positions. The market is in need of ambitious cyber security analyst personnel. The Cyber Security Analyst Salary For Freshers is also dependent on the individual's level of knowledge and expertise. This activity takes a high level of consistency and dedication. If you wish to become an analyst, this is the ideal profession for you, as analysts can succeed in any business or organization.
Computer system design, firm management, credit intermediation, and consultancy are the main industries that employ cyber security specialists. Cyber security is expanding in the current IT industry, and gaining a comprehensive understanding of this topic will allow you to explore a number of cyber-security domains and fields. As banks, the government, and retailers, among others, continue to hunt for cyber security specialists, the need for jobs in this field will continue to rise. Trainees will see an increase in their job opportunities and roles as they gain experience and develop more advanced abilities during the course of their training, which will ultimately lead to a successful career.
Student Testimonials
It was a huge embarrassment to have my account hacked while studying computer science in my UG. In order to have a deeper understanding of cybercrimes, I registered in the Cyber Security Course Trichy. This course I enrolled in out of curiosity proves to be more useful than I imagined. It was an eye-opening experience that has made me rethink my current work path.
As a beginner in cyber security, I attended FITA Academy's cyber security training in Trichy, where I learned about the many tools, procedures, and strategies utilised in cyber security, in addition to receiving rigorous instruction. After completing this course, I am now a budding cybersecurity expert.
FITA Academy is the top institute for cyber security training in Trichy. It assists students in overcoming their gaps and rediscovering their potential. The knowledge and training I received here far exceeded my expectations. Both the classroom discussions and the hands-on exercises are designed with my success in mind. I strongly suggest this training to any cyber experts.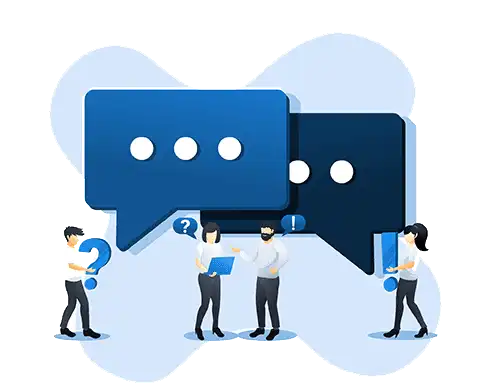 Have Queries? Talk to our Career Counselor
for more Guidance on picking the right Career for you! .
Additional Information
At this time, cyber security provides the best protection against online threats. Implementing Cyber Security enables the protection of crucial data and the avoidance of disastrous effects. Cyber Security and Ethical Hacking are interoperable and compatible subjects. You can grow in your profession by participating in a Cyber Security-focused Ethical Hacking Course in Trichy. This may aid in the development of an appropriate cyber security framework implementation plan. In addition, the analyst collaborates with others to uncover vulnerabilities and propose preventative measures against future assaults. Effectively implemented cyber security solutions can assist you in establishing a more secure environment for your business and personal endeavours.
FITA Academy offers the best Cyber Security Training in Trichy since it enables the adoption of the necessary procedures to safeguard your personal and professional data. This course provides the most effective strategies for achieving full-time development. Among these are cryptography, vulnerability assessments for virtualization, network and system structure access privileges, incident response digital forensics, anonymity, security intelligence, and ethical hacking intrusion detection.
The course goals have been revised to better prepare students for the realities of the contemporary business environment. Assessments, assignments, hands-on workshops, and projects are redesigned to incorporate all crucial Cyber Security knowledge and industry-related advantages. This course will assist you in advancing your career in a variety of IT-related fields.
This course is taught by certified subject matter experts. They will ensure that candidates are adept at the interview process and receive training in transferable soft skills. Those having advanced degrees in computer science will be the best qualified candidates for this programme. Courses in cyber security can be taken in Trichy or online. If you have confidence in FITA Academy, this course will help you improve your talents.
Cyber Security Tutorial
The objective of this course is to teach students the fundamentals of cybersecurity in the context of computer networks. We will begin by analysing the network's components and the reasons why they require security. Next, we shall explore computer network communication. We will conclude by analysing how hackers use system weaknesses to seize control of data. This course will teach you how to recognise threats and repel attacks. You will also learn how to protect devices from malware and viruses. This course will equip you with the knowledge and abilities required to monitor network traffic and construct an effective firewall for a network.
Cybersecurity: An Overview
This course is designed to educate students to the foundations of cybersecurity in the context of computer networks. We will start by studying the network's components and why they require protection. Next, we will investigate how computers communicate via networks. We will conclude by examining how hackers take control of data by exploiting system vulnerabilities. This programme will educate you how to identify threats and thwart attacks. In addition, you will learn how to safeguard gadgets from malware and viruses. This course will provide you with the knowledge and skills necessary to monitor network traffic and build an efficient firewall for your network.
Cyberattacks are becoming increasingly prevalent. Hackers deploy diverse tactics to compromise systems and networks. They might employ viruses, worms, Trojan horses, malware, phishing emails, denial of service assaults, brute-force password cracking, social engineering, and other methods.
The most critical aspect of cybersecurity is taking it seriously and appropriately implementing it. As a result of living in the digital age, numerous methods exist for hacking into our computer systems. Therefore, it is vital to implement adequate security measures.
Hackers typically get access to computer systems through software or hardware vulnerabilities. Once inside, hackers can steal data, delete files, alter configurations, and even shut down the machine.
In addition to physical dangers, cyber fraud, identity theft, and financial fraud pose threats. Examples include credit card skimming, account takeovers, malware infections, and ransomware assaults.
There are numerous varieties of cyberattacks, including network infiltration, information disclosure, credential compromise, malicious code injection, and denial of service.
Network Intrusion – A hacker infiltrates a network by attempting to guess passwords or by gaining unauthorized server access.
Information Disclosure – If a hacker has access to private information, such as customer lists, employee files, intellectual property, etc., such information could be sold or made public.
Credential Compromise – This occurs when someone steals credentials from an organization's database, such as usernames, passwords, and other authentication tokens. The attacker then uses the obtained credentials to gain unauthorized access to accounts.
Malicious Code Injection – Malicious codes are computer programmes that are meant to damage a computer system or a network. For instance, if you open an email attachment or click on a link, your computer could become infected with a virus.
Denial of Service Attack (DoS) – An attack that blocks authorised users from accessing network resources. It could have been done on purpose or by mistake. An unintended DoS attack occurs when a user creates an excessive number of connections to a website.
Why should you develop skills in Cybersecurity?
Almost certainly, if you work for a business, your organisation largely relies on technology. If you are not attentive, cybercriminals could gain access to your business.
Businesses must adopt robust cybersecurity procedures to prevent employees from misusing sensitive data or causing harm to their own organizations.
What are some of the key differences between regular hacking and ethical hacking?
Without breaching the law, ethical hacking is the process of detecting security holes in a computer system. White-hat hackers conduct their activities legally, while black-hat hackers do them illegally. By hacking computer systems or computer networks, a hacker seeks to get access to sensitive information. They get access to systems using various software tools, including viruses, worms, and Trojan horses. Ethical hackers utilise a variety of techniques to evaluate the security of a system. No laws have been breached by him.