Course Highlights and Why Learn Cyber Security Course in Chennai at FITA Academy?
Expertly designed Cyber Security Course modules to meet with the global industry requirements.
Courseware that is curated by Industry Experts to have a holistic understanding of the Cyber Security and its application.
Comprehensive Cyber Security Training to upskill your knowledge of various cyber security techniques under the guidance of Real-time professionals.
Interactive Instructor-led Cyber Security Training session in Chennai at FITA Academy.
Regular Brush-up sessions of the previous classes are provided to strengthen your skills.
Smart Classrooms with Unlimited lab usage for the Cyber Security Training.
Blended learning of the Cyber Security Training in Chennai at FITA Academy.
Professional Cyber Security Training at an affordable cost with certification upon successful completion of the course.
Flexible batch timings - Weekend, Weekday & Fast track Cyber Security Training in Chennai at FITA Academy.
Upcoming Batches
| | | | |
| --- | --- | --- | --- |
| 23-09-2023 | Weekend | Saturday (Saturday - Sunday) | |
| 25-09-2023 | Weekdays | Monday (Monday - Friday) | |
| 28-09-2023 | Weekdays | Thursday (Monday - Friday) | |
| 30-09-2023 | Weekend | Saturday (Saturday - Sunday) | |

Classroom Training
Get trained by Industry Experts via Classroom Training at any of the FITA Academy branches near you
Why Wait? Jump Start your Career by taking the Cyber Security Training in Chennai!
Instructor-Led Live Online Training
Take-up Instructor-led Live Online Training. Get the Recorded Videos of each session.
Travelling is a Constraint? Jump Start your Career by taking the Cyber Security Course Online!
Syllabus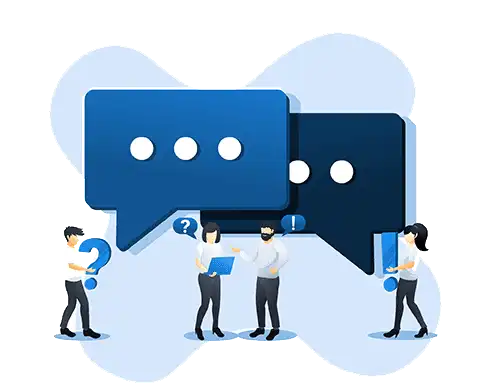 Have Queries? Talk to our Career Counselor
for more Guidance on picking the right Career for you! .
Trainer Profile
FITA Academy is the fervent believers of Blended way of learning and we follow the same in our institute
Cyber Security Trainers at FITA Academy upskills the knowledge of the students with Industry-relevant skills
Cyber Security Trainers at FITA Academy are Experts in the Cyber Security and Networking domain
Cyber Security Mentors at FITA Academy are Real-time professionals and they provide hands-on training about the security practices to the students
Cyber Security Trainers at FITA Academy provides the required individual attention to each student and provides in-depth training with complete hands-on practices
Trainers at FITA Academy assist and guide the students in building their resume professionally
Cyber Security Trainers at FITA Academy also provide valuable insight to the students on the Interview questions and the way to handle the interview with various different mock interview sessions
Features
Real-Time Experts as Trainers
At FITA Academy, You will Learn from the Experts from industry who are Passionate in sharing their Knowledge with Learners. Get Personally Mentored by the Experts.
LIVE Project
Get an Opportunity to work in Real-time Projects that will give you a Deep Experience. Showcase your Project Experience & Increase your chance of getting Hired!
Certification
Get Certified by FITA Academy. Also, get Equipped to Clear Global Certifications. 72% FITA Academy Students appear for Global Certifications and 100% of them Clear it.
Affordable Fees
At FITA Academy, Course Fee is not only Affordable, but you have the option to pay it in Installments. Quality Training at an Affordable Price is our Motto.
Flexibility
At FITA Academy, you get Ultimate Flexibility. Classroom or Online Training? Early morning or Late evenings? Weekdays or Weekends? Regular Pace or Fast Track? - Pick whatever suits you the Best.
Placement Support
Tie-up & MOU with more than 1500+ Small & Medium Companies to Support you with Opportunities to Kick-Start & Step-up your Career.
Cyber Security Certification Training in Chennai
About Cyber Security Certification Training in Chennai at FITA Academy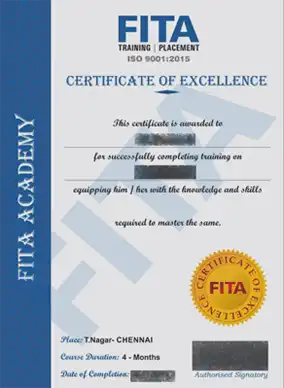 Cyber Security Certification Training in Chennai
Cyber Security Certification Course is one of the professional credentials that you can provide to the employer at the time of the Interview. The certificate showcases the technical competence you have gained during the training program. With complete hands-on training and real-time projects, you will acquire all the professional Cyber security skills that are required for a Cyber specialist. Having this certificate along with your resume helps in prioritizing your profile at the time of the interview and also it opens the door for a wide range of career opportunities.
Cyber Security Certification Course in Chennai at FITA Academy impart the necessary skill set that is required for a professional Security Engineer under the guidance of Real-time professionals. Cyber Security Training in Chennai at FITA Academy is provided by professionals who have 10+ years of experience in the Cyber Security and Networking field. They upskill your knowledge with the recent developments in the market.
Apart from FITA Academy's Cyber Security Course completion certificate, there are other global certification exams which are conducted by various organizations To enhance your career and they are CISCO Certified Exams conducted by CISCO, Network and Security Exams conducted by CompTIA and Certified Ethical Hacker Exams conducted by the EC Council. At FITA Academy we provide the complete guidance to clear these certification exams for you.
One key benefit of a Cyber Security Certification Training at FITA Academy is that it can help you build a foundation in the basics of cyber security. This includes learning how to identify potential threats, protect your systems, and respond to incidents. In addition, Our certification program offers an industry-recognized credential that can help you stand out in the job market.
Here, you will learn about the most reliable Cyber Security Certification in Chennai and its benefits.
10 Benefits in brief about Cyber Security Certification Training in Chennai at FITA Academy
1) Career Growth – A career path that involves cybersecurity is one where you can grow professionally with various opportunities. This career has great prospects, high pay, and lots of job placements. It's an ever-changing field that is the reason taking cybersecurity classes is a good idea.
2) Excellent Working Environment – Many companies are looking for talent specializing in cyber security. If you want to be an employee in this field, it is essential to obtain top-quality training. A lot of professionals believe that this field is all about technology. However, they don't realize that there are other aspects involved, such as people issues and business. You will get a chance to handle and manage different situations.
3) Challenging Job Scope – In today's fast-changing world, keeping up with the latest trends or technologies is very important. It is essential to keep ahead of the curve and be aware of the most recent happenings and news within them, as this demonstrates the dedication to work. It also helps to get higher-paying chances and promotions. For this you must upskill from our Cyber Security Course in Chennai to improve your present skills.
4) Good Salary Package – With the increase in demand comes a salary hike. So if you want to make more money, it is recommended that you take cybersecurity programs. You could also opt for certifications for higher salaries. It's also only a good strategy but also a healthy competition among employees.
5) Develop Your Skillset – When it comes to cybersecurity training in Chennai, one needs to understand several things like systems, network, operating systems, software development, etc. These components are combined to create a comprehensive knowledge base for specialists who work in the field of information technology.
6) Advanced Technology – With the advancement of the Internet, the amount of data being shared every second increases. This creates an increase in the threat of cyberattacks on devices. Therefore, the need for advanced technology is crucial to ensure that we remain safe online.
7) Specialized Courses – Our institutes provide specialized Cyber Security Course in Chennai in this domain. You will find yourself working on specific projects and scenarios that will test your knowledge and understanding of a particular subject matter.
8) Expert Trainers – The trainers have years of experience and train students using real-life examples. They keep their lessons practical by demonstrating how cybercriminals operate in the real world. Expert instructors will guide throughout the Cyber Security Training in Chennai and help students to master the techniques quickly.
9) Real World Experience – By practicing real-life attacks, one gets a chance to understand how hackers behave and perform certain actions. Students are trained under realistic conditions and given assignments to practice what they learned during the classes. Once they pass the final exam, they receive their certificate from the institute.
10) Industry Connections – After gaining experience, these graduates often return to their employer or company and seek employment. Companies hire individuals with cybersecurity expertise because it gives them a competitive edge over others and makes them more marketable in the future. Hence, it is suggested that one joins a reputable Cyber Security Institute in Chennai to gain hands-on experience before applying anywhere else.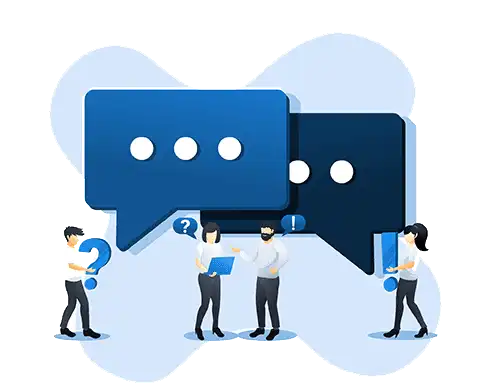 Have Queries? Talk to our Career Counselor
for more Guidance on picking the right Career for you! .
Job Opportunities After Completing Cyber Security Course in Chennai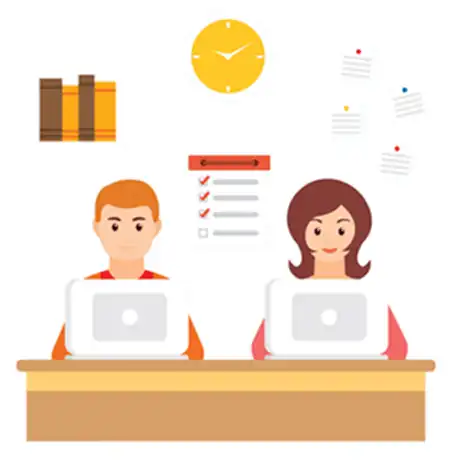 Cyber Security is one of the fields that would foster your career growth. Based on the recent report submitted by IBM it is mentioned that on an average a company takes 197 days to identify the threat that has occurred in their data. Now, imagine what impact it would have on the business. The companies can not abruptly stop their business, as it affects them in numerous ways. They have to function more diligently as the knife is on their edge. This is one of the reasons that surged Organizations of large numbers are in the dire need of security specialists for their companies. To adhere to the above statement it is anticipated that there will be a rise of around 3.5 million jobs in the Cyber Security domain by 2021. And it is estimated that globally the value of the cybersecurity field is expected to cross US $220 billion by the 2021 year end.
Having expert Cyber Specialists in an organization not only helps them in detecting the attacks that have been caused in their systems but they also protect their networks and data efficiently by monitoring and preventing such attacks. Some of the job titles that are offered to candidates in the Cyber Security domain are Penetration Tester, Security Analysts, Security Engineer, Malware Analysts, Reverse Engineer, Security Architect, Information Security Analysts, Network Engineer and Ethical Hacker.
Also, these professionals have a huge demand in the Government and IT sectors. On average, it is stated these professionals as an entrant earn Rs.3,70,000 to Rs. 4,80,000 per annum. Globally, cybersecurity specialists earn $110,881. If you are looking for a career that will advance your future then Cyber Security is definitely one such field. The Cyber Security Training in Chennai at FITA Academy provides the correct roadmap for the students to enhance their career in the Cybersecurity field. Trainers at FITA Academy inculcate the necessary skill set that is required for a professional Security Engineer.
Some important Interview Questions
What are some examples of cybercrime and Types of Cyber Attacks?
Spamming– this involves sending unsolicited bulk e-mails (UBE). It also includes phishing emails that are sent from people who pretend to work with or represent a legitimate organisation.
Malware– a Trojan, worm, or virus that spreads through e-mail messages, websites, or any file that uses internet protocols to cause damage.
Distributed Denial of Service (DDoS)– Distributed Denial of Service (DDoS) is a term used to describe the use of multiple computers on the Internet to conduct an attack on a specific target. Most often, botnets are used. Botnets are groups of computers infected operating on public or private networks that are managed by hackers. Hackers may use this network's power to distribute spam or even initiate DDoS attacks against other networks.
Virus – A malicious code/program that infects all files on the computer system or a specific machine. You can learn complete protection from any Virus with a cyber security course in Chennai.
Phishing-It's a social engineering technique, where a person is tricked into sharing sensitive information by receiving an email or instant message purportedly from a trusted source.
Theft -This term is usually used when someone illegally takes money, property or anything else that belongs to another person or group of people.
Sophisticated Hacking –Hackers develop sophisticated methods to break into computer systems. They may modify or delete data to obtain access to confidential information.
Exploitation –A hacker attempts to take advantage of a vulnerability within a website, application or other software to gain unauthorized access.
Identity Theft– When someone steals personal details like names, passwords and credit card numbers without permission, identity theft is called spoofing.
Exploit – A hacker develops a program that enables him/her to execute commands on a remote computer. For example, exploiting a vulnerability allows hackers to remotely control the affected device.
Cracking– Cracking means breaking a program using special techniques. This is done by accessing restricted areas of the program. An example would be if a user wants to know the password for his account online, he could try guessing different combinations until he comes up with the right answer. If there were no password protection or encryption, this process could be extremely simple.
Social Engineering – In this case, the attacker tries to get information or commit fraud by manipulating people rather than technical vulnerabilities. This often involves setting up what is known as honey traps, where they attempt to trick victims into disclosing their login credentials.
Ethical Hacking – Ethical hacking is more concerned with gaining knowledge than causing harm. This approach focuses on finding ways to test a company's security systems. Companies might pay for this service because they want to protect themselves against possible cyberattacks.
Malware Analysis – Malware analysis is the study of how malware works. It can provide insight into how it spreads, what its capabilities are and how it operates.
Security Testing – Security testing is the practice of trying to find weaknesses in a system. These tests can range from basic penetration testing to complete assessments of a system.
Penetration Testing – while getting cyber security training in Chennai you will learn this Penetration testing is the process of attempting to hack into a system. The objective is to identify any flaws in the system so that you can better understand them and possibly exploit them.
Web Application Security – Web applications are now an integral element to our everyday lives. Users use web-based applications every each day, whether shopping, banking, and social networks. Security for web-based applications is the process of making sure that the applications are safe.
Web Application Firewall (WAF) – WAF is a type of firewall used to prevent malicious users from attacking websites. There are many types of WAFs, including those based on rulesets, signature detection, behavior monitoring, anomaly detection, and others.
Identity Management – Identity management is the method of managing the identities of individuals and their access rights. It's also known as"identity governance.
Cyber Threat Intelligence – Cyber threat intelligence is the process of gathering data on cyber threats. It can come from a variety of sources, including private companies, government agencies research, researchers, etc.
Cyber Defense Operations – Cyber Defense Operations Cyber defense operations involve safeguarding computer networks from attacks. It is typically done via protection, detection, and recovery.
Cyber Incident Response Team – The cyber response group is made up of a group of professionals working in tandem to handle an incident that is cyber.
Cyber Risk Management – Cyber risk management is the process of identifying risks associated with using technology.
Information Assurance – Information assurance is the process of protecting information. This can include everything from preventing the unauthorized access of information to maintaining the confidentiality.
Privacy Protection – Privacy protection is the practice of keeping personal information safe. This could be anything from protecting credit card numbers to making sure your medical records aren't shared without your consent.
Disaster Recovery Planning – Disaster Recovery Planning involves planning for an eventual emergency by preparing plans for the recovery of data and systems.
IT Governance – IT governance is the practice of establishing policies and procedures to ensure that all aspects of IT are managed properly.
Data Loss Prevention – Prevention of data loss is the process of identifying and stopping any illegal activity that is associated with sensitive data.
Network Security – Network security is the process of protecting the computers that are connected to networks. This covers things such as firewalls, VPNs anti-virus software security, intrusion detection and prevention systems, etc.
Here are some roles and responsibilities that a candidate in the field of cyber security can be assigned with-
Penetration Tester- A penetration tester has to break into other people's computer networks, usually without the permission of their owners, in order to confirm whether firewalls and proper antivirus protection protect such computers. They then use tools such as viruses and Trojans to attack the machines. Also called Penetration Tester or ethical hackers.
Malware Analyst- In this role, the individual analyzes malware for clues regarding its origin and its purpose. If a malicious code was designed to steal sensitive financial or personal information from victims, the analyst would look for evidence of how the attackers managed to do so. having this skill through our Cyber Security Certification in Chennai helps you to analyze the code of the virus and fix it. If an infected program was created specifically for spreading across the Internet and other networks, the analyst should look for evidence of the source of the program and the method by which the creator delivered the program to its intended targets.
Security Analyst- This person works within a network security team to analyze new threats that could potentially compromise employee productivity or customer privacy. Security analysts may also help organizations implement effective software solutions by identifying areas of vulnerability and recommending changes to systems and protocols.
Network Engineer- In this position, engineers design and manage networks which consist of computers, servers, switches, hubs, and routers. One example of a network engineer might be a system administrator who manages various networks throughout an organization. Other positions include a system technician, who installs, configures, maintains, troubleshoots, and upgrades network components.
Reverse Engineer- Reverse engineering involves taking apart existing programs and dissecting them to see how they work. Usually, programmers have reverse engineered existing applications to find security vulnerabilities. A reverse engineer does not change source files. Instead, he or she extracts information about the application's functionality by decoding proprietary file formats or disassembling executable binary instructions.
Security Architect- This person is responsible for the overall architecture of a secure system, including both hardware and software. Architects typically evaluate the security mechanisms used in other systems, make recommendations on ways to improve security, and then design and build a system tailored to meet those requirements. The architect should keep up with current trends and technological advances related to systems security.
Ethical Hacking- Ethical hacking or white-hat hacker is a term commonly used to describe someone who breaks into an organizations' networks to either gather data for analysis or to test a company's security measures. They often use their findings to raise awareness about potential flaws in technology products. Their activities, however, can put them at risk of being accused of cybercrime if too much confidential data is taken while trying to break in. This Cyber Security Course in Chennai will give you an insight into the world of ethical hacking. You will be taught how to hack in a legitimate way and learn about open-source intelligence gathering, port scanning, wireless security and much more.
Information Assurance Specialist- They perform duties similar to a computer forensics specialist but focus more on the legal aspects of computer-related investigations and prosecutions. Typically, they prepare reports of any damage found during forensic investigations and testify in court. However, many states allow only computer forensics experts to perform digital investigations.
Computer Forensics Investigator- These investigators search hard drives and other electronic media such as cell phones and PDAs for evidence of illegal activity. Often they are hired by lawyers to find anything from emails between a husband and wife to child pornography to prove their clients' innocence. In addition to searching through personal devices, they examine corporate servers and other physical items when investigating crimes against companies.
Cyber Crime Investigator- Cybercrime investigators, try to determine whether attackers caused any damage to computers while gathering sensitive data like credit card numbers and trade secrets. Once they've determined what happened, they look for perpetrators, whether it's a state or federal agency or individuals or groups who want to cause harm.
Student Testimonials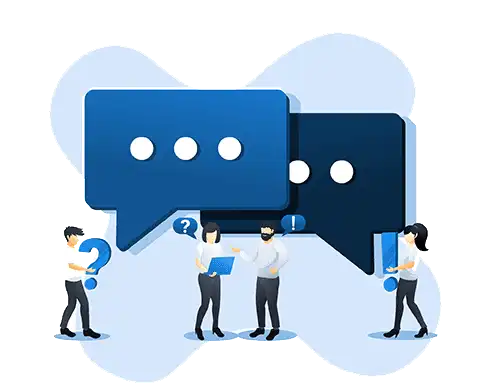 Have Queries? Talk to our Career Counselor
for more Guidance on picking the right Career for you! .
Additional Information
Cyber Security is vital to any workplace. Technology has transformed significantly over the years and so the workforce involved in it. Currently, technology has many features that are intervened in our day to day aspect of life, such as sharing our personal information on the social media, storing our information in the cloud and even keeping our government identities in the digital format. The huge storage and sharing of valuable information has become the new target for ill minded computer professionals called Hackers. Hackers try various methods to steal the valuable information whether personal or official to benefit out of it. Many common users become a prey for these hackers. Hacking or taking control clandestinely one's digital accounts such as facebook or twitter account, storage credentials, banking credentials and misusing the same has become a common activity which we hear often. These are called Cyber Crimes or Cyber attacks. The various cybercrime includes hacking, phishing, data breaches, malware, hijacking files, unpatched software, and ransomware. The methods that are implemented by expert network professionals using specialized tools and softwares to prevent Cyber crimes or Cyber Attacks are called Cyber Security.
Too often the Cybercrime issue is overlooked. It is because many presume that hacking is often inter-linked to mass identities like stock manipulation or security violence in the banks. However, in reality, we have endless ways that cyber-crimes can affect us both professionally and personally. It is high time we understand that the worst outcome of crimes is not always related to monetary loss.
For instance, imagine in the near future due to the increased technical advancements, where a majority of the population opts to own self-driving cars. Here the malicious hackers provide potential damage to the security system of the car companies through breaching which can result in complete haphazardness. When we implement the right set of security techniques to protect the network and system we can ensure that the system's information and confidentiality are safe. So, let us not assume that hacking takes place only for monetary purposes.
On average, it is stated that 95% of the cybersecurity attacks occur due to human negligence. Apart from that 54% of the companies have stated that they have at least experienced one or more cyber attacks in a year on an average and it is also predicted that the numbers are rising enormously over the past few years. Almost 95% of the cyber attacks are taking place through phishing scams. The increased number of threats has paved the way for the need for more and more security specialists. Various organizations have begun to hire Cyber security specialists to protect their data from malicious attackers. Cyber Security Course in Chennai at FITA Academy provides in-depth training of the Cyber Security concepts under the guidance and training of Real-time professionals with certification.
What will you learn in the Cyber Security Training in Chennai at FITA Academy?
Our course is designed in a manner to strengthen you in the key fundamental topics of the cybersecurity
Learn about various commonly used hacking practices and prevention
Complete training on Audit compliance and GRC
An wide array of training programs on various specializations of Cyber Security such as Network Security, Wi-Fi Security, Hardware Firewalls, Secured programming, Ethical Hacking and Penetration Testing to make your career in Cyber Security.
Hands-on Training on Different Cyber attacks and its security implementation practices
Eligibility Criteria and Prerequisites to learn Cyber Security Course
Eligibility Criteria
Any fresher graduates from the Computer Science and Engineering streams who have the zeal to make their career in Networking and Cyber Security can opt for this course. However, this Cyber Security Course is more suitable for professionals such as,
Network Administrator
Site Administrator
Linux Administrators
Windows Server Administrators
Technical Support Engineers
System Engineers
IT Manager
Network Manager
Programmers and Web Application Developers
Prerequisites: There are no prerequisites needed to learn the Cyber Security Training in Chennai at FITA Academy as we cover you from the basics in this course. However, if you have the basic knowledge of Networking, Linux, and Wireless technologies it will be of added advantage for you to learn the course quickly.
Network Administrator – A network administrator is tasked with keeping an eye on everything that happens on their company's networks. They must ensure that all machines on the network are connected properly; they monitor data traffic going across the network; they set up firewalls to keep people out of certain areas or inside others, and they troubleshoot issues when things don't work right.
A network administrator is tasked with maintaining his or her company's network infrastructure. This includes monitoring for malicious activity, securing sensitive information, ensuring network performance, managing connections between systems, controlling bandwidth usage, and responding to potential system outages. When these tasks are done correctly and consistently, you can limit downtime, improve productivity, increase employee satisfaction, reduce employee turnover and improve profit margins. It is important for firms to understand what constitutes normal operation while being able to pinpoint when something goes way off track. All Conceptual based with practical guidance provided from FITA Academy Expert cyber security training in Chennai Instructors.
Linux Administrators – The role of a Linux administrator covers many other tasks than simply running Linux servers. These include deploying, upgrading, configuring, operating, maintaining, patching, and securing them. This makes a Linux administrator one of the most sought-after jobs in the world today.
A Linux administrator works on the Linux kernel or layer responsible for supporting applications and hardware access. They typically manage user accounts on the server, perform maintenance, help customers resolve problems, configure services, back up data, create backups, install new software, update existing systems and provide support and assistance. As Linux continues to play a larger role in modern computing, there has been a surge in demand for Linux administrators. The need for skilled administrators is expected to grow throughout this year.
Windows Server Administrators – Windows Servers control how users interact with computers by providing central storage, processing power, and networking capabilities. Windows Server Administration involves setting policies, installing programs, optimizing and securing files, and creating backups. For example, a Windows Server admin may make sure your computer uses antivirus software so you're protected against viruses and malware. They also decide where to put your data and how much space each user gets. While managing multiple Windows servers on your network can take some time, the reward is well worth the effort. A Windows Server administration requires skills in computer programming and familiarity with Microsoft's Active Directory (AD) service. AD is a product used to organize servers, share permissions, store information about users and groups, and run programs.
Technical Support Engineers – Technical Support Engineer is often described as "a jack of all trades" because they are usually involved in all aspects of IT support. They are the go-to people if an end-user encounters issues with their PC. Technical Support Engineers who have received advanced certifications and training will be better equipped to deal with more complex technical issues. Their job duties can range from troubleshooting technical issues to helping with installations and migrations of servers and PCs.
System Engineer – A system engineer designs, tests, purchases, installs, maintains, and supports computers and computer systems. He or she works closely with programmers to create new features for existing products. They also assist technicians who install and repair equipment at businesses, schools, and home use.