Course Highlights & Why Data Science Course in Chennai at FITA Academy?
Course taught by industry experts with ample experience in the field.
You can join the course at any of our branches in Chennai or our branch at Coimbatore & Madurai.
Latest equipment and software versions.
Small batches (5-6-students only per batch) that ensure individual attention.
Real-life projects and case studies.
Unlimited Lab-time and Usage.
Training expertise vouched by numbers: we have trained over 50,000+ aspirants to become IT professionals.
Course timings designed to suit working professionals and students
Regular contact-sessions with visiting industry experts.
With established contacts with over 1500+ corporations.
Upcoming Batches
| | | | |
| --- | --- | --- | --- |
| 01-10-2022 | Weekend | Saturday (Saturday - Sunday) | |
| 03-10-2022 | Weekdays | Monday (Monday - Friday) | |
| 06-10-2022 | Weekdays | Thursday (Monday - Friday) | |
| 08-10-2022 | Weekend | Saturday (Saturday - Sunday) | |

Classroom Training
Get trained by Industry Experts via Classroom Training at any of the FITA Academy branches near you
Why Wait? Jump Start your Career by taking Data Science Course in Chennai!
Instructor-Led Live Online Training
Take-up Instructor-led Live Online Training. Get the Recorded Videos of each session.
Travelling is a Constraint? Jump Start your Career by taking the Data Science Training Online!
Curriculum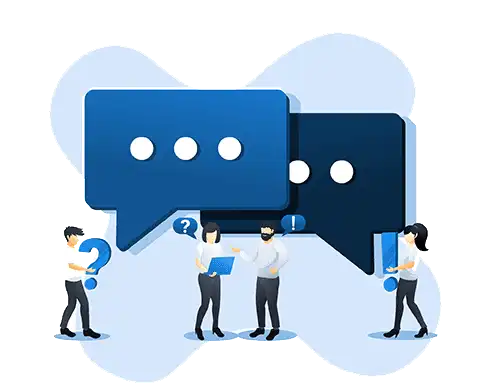 Have Queries? Talk to our Career Counselor
for more Guidance on picking the right Career for you! .
Trainer Profile
 FITA Academy trainers are the experts who have 8+ years of experience in the Data Science field.
 Trainers are experienced on various real time projects.
 They are working professionals in the MNC companies.
 We have certified professionals with strong practical and theoretical knowledge.
 Trainers provide hands-on training and make the students work on real-time projects to get industry exposure.
 Trainers train the students with the recent algorithms and tools that are used in data science.
 Trainers provide necessary individual attention and helps the students according to their academic needs.
 In FITA Academy, trainers guide the students with necessary interview tips & supports in resume building
 Tutors guide the students to enhance their technical skills in Data Science.
Features
Real-Time Experts as Trainers
At FITA Academy, You will Learn from the Experts from industry who are Passionate in sharing their Knowledge with Learners. Get Personally Mentored by the Experts.
LIVE Project
Get an Opportunity to work in Real-time Projects that will give you a Deep Experience. Showcase your Project Experience & Increase your chance of getting Hired!
Certification
Get Certified by FITA Academy. Also, get Equipped to Clear Global Certifications. 72% FITA Academy Students appear for Global Certifications and 100% of them Clear it.
Affordable Fees
At FITA Academy, Course Fee is not only Affordable, but you have the option to pay it in Installments. Quality Training at an Affordable Price is our Motto.
Flexibility
At FITA Academy, you get Ultimate Flexibility. Classroom or Online Training? Early morning or Late evenings? Weekdays or Weekends? Regular Pace or Fast Track? - Pick whatever suits you the Best.
Placement Support
Tie-up & MOU with more than 1500+ Small & Medium Companies to Support you with Opportunities to Kick-Start & Step-up your Career.
Data Science Certification Training in Chennai
About Data Science Certification Training in Chennai
at FITA Academy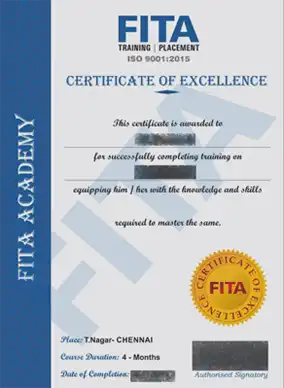 Data Science Certification Training in Chennai
Data Science course certification is the professional qualification that shows the ability of the candidate to attain complete subject knowledge and learn all the basic tools and algorithms used in Data Science. This certification will make the student get the leading job posts in the MNC. This certification is offered to you with the necessary skills required to start your career in the Data Science industry. With the help of this certification, you can make a positive impact on yourself during the interview and you can grab the job opportunity with ease. You will gain the core knowledge of the major services in this field. The aspirants who are looking to kick start their career in the Data Science can take up this Data Science Course in Chennai at FITA Academy which leads to a successful path to their career.
In today's fast-paced world, data is becoming an increasingly important part of everything we do. Whether you're a businessperson trying to optimize your operations, a scientist trying to understand how your experiments are performing, or just someone who wants to make sense of the world around them, understanding data is essential. And that's where data science comes in – the process of using data to solve problems. 
To become a master of this field, you need to have some formal training. That's where FITA Academy comes in, we offer a Data Science Certification in Chennai that will teach you everything from foundational concepts to advanced techniques. In fact, our courses are so comprehensive and intensive that they can equip you with the skillset needed not only for getting started in data science but also for advancing your career as a data scientist.
This is the perfect time to be considered as there are many job opportunities in the area of data science. You can also get a good pay package with more value-added skills with this certification. So if you are planning to move into the world of analytics and want to make your career brighter and better, then take our Data Science Course in Chennai.
The best part is that it doesn't matter whether you come from any background or not. However, we recommend starting from scratch by enrolling in trial classes. Once you have completed the data science course in Chennai successfully, we will provide you with comprehensive support till you get certified. We help our students through every step of getting certified. Students are given ample practice sessions in order to learn the concepts well and understand them easily. 
Get ready for success by joining FITA Academy today! It is the right choice as our institute provides quality education on Data Science without making any compromises on teaching methodology. If you wish to gain knowledge and expertise in Data Science, join today!.
The course curriculum covers all topics related to Machine Learning, Statistics, Programming languages like Python, Big Data Analytics, R, Cloud Computing, etc.
Benefits of getting Data Science Certification in Chennai at FITA Academy
In today's competitive job market, having a data science certification can give you an edge. Our course will teach you the fundamentals of data science, giving you the skills you need to analyze and interpret data. Here are some of the benefits of taking our Data Science Training in Chennai: 
Career Opportunities: Many companies are now hiring data scientists, and this is a very good opportunity for those who want to make their career as data scientists.
Flexible Timings: As per the availability of candidates, you can choose your timings. The training will be conducted according to your convenience.
Real-time Project Work: During the course, we will provide real-time projects that help students get hands-on experience.
Comprehensive Knowledge: We have designed this data science course in Chennai based on industry standards that cover all the aspects related to data science.
Best Industry Experts: All our trainers are working professionals with more than 5 years of experience, so they understand the requirements. They keep themselves up-to-date with the latest trends and technologies.
100% Placement Assistance: We always believe in providing quality education, and there is no compromise on that front. So after completion of the course, you will receive 100% placement assistance.
Get Hands-On Experience: Our curriculum is designed in such a way that it provides the best exposure to the topics covered by each module.
Fast Track Learning Methodology: Our learning methodology enables you to grasp things easily without having any problems.
No Prerequisites: Are you new to data science? We have covered topics like basic data analysis using R programming language. If you don't know any programming, then you can join us without any prerequisites.
Guaranteed Results: Your success is our success. Because we take care of your future by ensuring that you achieve great results.
The benefits of taking our Data Science Course in Chennai are many. To name a few, students will gain the skills and knowledge necessary to enter the data analytics field, increase their productivity, and develop a stronger foundation in statistics. We hope that this training will help you achieve your career goals.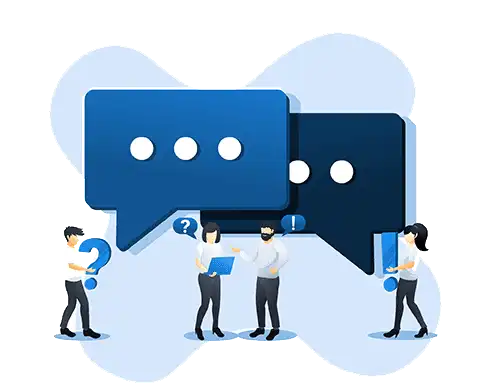 Have Queries? Talk to our Career Counselor
for more Guidance on picking the right Career for you! .
Job Opportunities After Completing Data Science Course in Chennai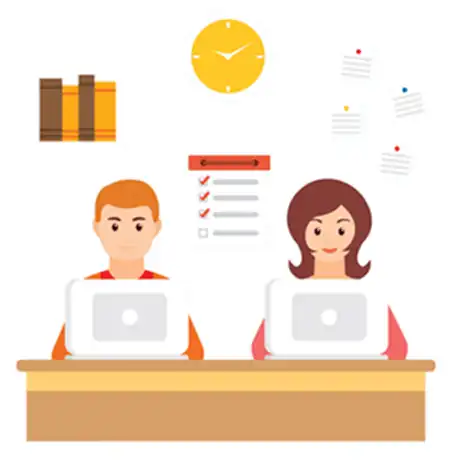 Fuelled by requirements for applications that incorporate big data and artificial intelligence, demand for data science is consistently growing. P&G uses data science generated time series models to understand the future demands of their products and Netflix uses data science to understand movie viewing patterns of their audience to decide which series they should produce next.
However, the supply is not growing at the pace of demand. Therefore, it is the best time to become a data scientist. More employers are looking to employ data scientists. Major corporations require data scientists to turn the large amounts of data streaming in through social media and e-commerce sites into action. Most companies also view data scientists as the right path to embracing AI technologies.
The best news is that in addition to all the major companies and the digital native companies, smaller companies are also ready to invest in data mining operations. With all these comes a prediction of an increase of about 30% in the number of data science jobs over the last year. It is indeed the best time to improve your expertise in data science.
Why is becoming a data scientist so difficult?
Becoming a data scientist is not so difficult as questioned by many students. Candidates who have skills in working on the tools and techniques of data science are vital to become a data scientist. Equipping yourself with the technical skills along with statistics and applied mathematics helps you to prosper in career as a data scientist.
A person should have hands-on experience in the tools and programming languages like R or Python which are widely used by data scientists. An aspiring data scientist would have thorough practical knowledge about the functionality of the tools and methods used. In recent days, numerous online platform offers data science courses, but could not convert learners to data scientists due to lack of continued guidance and personal training.
Data Science course in Chennai, provided by FITA Academy, covers a wide syllabus which helps to land in your dream career as a Data Scientist. Training is provided by professionals with more than a decade of experience in this field and with exceptional placement support making FITA Academy the best Data Science Training institute in Chennai.
If data science is in demand, why is it so hard to get a data scientist job?
Competency is a keyword to be kept in mind if you wish to be hired as a data scientist. With the increasing demand for data scientists, companies are in search of candidates with exceptional skills in data science.
A data scientist should have sound analytical skills, technical skills to perform tasks using various tools and techniques, programming ability, knowledge in statistics and understanding of the business.Many aspiring data scientists, fail to understand the requirements of the industry due to the numerous guidance they receive from various sources, which provides superficial knowledge about Data Science.
In short, Data Scientist is a person, who finds the important aspects of data using math and statistics skills, correlates and finds the linkage between different sets of data, develop models with the data using programming languages like Python or R and provide valuable business insights or strategies for the company. Possessing exceptional knowledge in statistics without sufficient programming skills or a clear understanding of the business leads nowhere close to becoming a data scientist. One must possess hands-on experience in the tools used in the field of Data Science. Arriving at vital findings from data for developing business strategies using the data science tools and technique makes an authentic data scientist.
Though most of the companies hire freshers from IITs, aspiring candidates from any university with expertise in skill sets can become a data scientist. Data Science course in Chennai, provided by FITA Academy, helps you to acquire the desired skill sets to land in your dream career as a Data Scientist. Data Science Training in Chennai at FITA Academy is provided by professionals with more than a decade of experience in this field which will enable candidates to increase their competency to excel in their career as a data scientist.
What are the skills required to be a Data Scientist?
Data Science, as a field, has grown rapidly in recent years and the demand for quality Data Scientists are high. Below are some common skills, which will be expected of an aspiring Data Scientist by various companies.
Programming language– A candidate should be well versed in coding using programming languages like Python, R and querying language like SQL. Python & R are used by a vast majority of organizations and they would like to hire a candidate with an excellent skill set in these programming languages.
Data Visualisation– Data scientists should visualize the data using the visualization tools like Matplotlib, Tableau and various other methods, to convert the results into an understandable format. These tools display the results in the form of graphs, bar-charts, pie-charts, etc. Having hands-on experience in these tools, helps the organization to derive business insights quickly from the data processed. Thus a data scientist is expected to possess these skills.
Machine Learning – A person is expected to know Machine Learning methods, if the company's product itself if highly data-driven (e.g, Google, Facebook, Uber, etc.). Candidate should have a clear understanding of the applicability of the following ML methods like K-Nearest Neighbour, ensemble methods, random forests, support vector machines, etc. to deduce the most vital insights from the processed data.
Statistics– Statistics is vital for a data scientist to understand various techniques which have a valid approach. candidate should be well-known with statistical tests, distributions, etc. A deep understanding of statistics helps the data scientist to provide valuable insights to make strategic business decisions.
Communication skills – Organisations that hire Data Scientists, expect the candidate to have sound communication skills, so that, the technical findings of a data scientist will be known within the organization across non-technical departments (sales, marketing, etc.). The clarity in communication saves a lot of time and resources, thereby increasing business productivity.
Anyone willing to become a data scientist can acquire and develop their skills by joining the Data Science course in Chennai, provided by FITA Academy. Training is provided by professionals with more than a decade of experience in this field which will enable candidates to increase their competency to excel in their career as a data scientist.
Anyone willing to become a data scientist can acquire and develop their skills by joining the Data Science course in Chennai, provided by FITA Academy. Training is provided by professionals with more than a decade of experience in this field which will enable candidates to increase their competency to excel in their career as a data scientist. Aspirants residing nearby Tambaram can enroll yourself in Data Science Training in Tambaram at FITA Academy.
What are the differences between Data scientist vs Data Analyst vs data engineer?
Data science has become the most prominent word in recruitment sites due to its demand in various organizations around the world. You could have noticed various designations like Data Scientists, Data Analyst, Data Engineer, and various other terms also. Some people tend to think that these terms are synonymous and use them interchangeably. Although, all the three roles involve the usage of data, let us discuss the differences among Data Scientist, Data Analyst and Data Engineer.
The key difference lies in the various tasks they perform using the data.
Data Analyst: Data Analysts add value to the organization by utilizing the data to answer questions and arrive at better solutions for business problems. This is the role predominantly given to entry-level-professionals in the Data Science field. The common tasks of a Data Analyst comprise of data cleaning, creating visualizations of the findings thereby helping the company to make better data-driven decisions.
Data Scientist:  Data Scientists use their expertise in statistics and develop Machine Learning models to make predictive analysis and answer vital business problems. Data scientists unfold business insights from the data using supervised or unsupervised learning methods in their ML models. Data scientists train their mathematical models for better identification of patterns to predict the trends of business accurately. The key difference between a Data Analyst and Data Scientist is that Data scientist provides a whole new approach of understanding data and builds models for new questions whereas a Data Analyst analyses recent trends using the data and convert the results for key business decisions.
Data Engineer: Data Engineers help in optimization of the systems, allowing data scientists and analysts to perform their task. The task of a data engineer is to make sure data is properly collected, stored and made available to its users. Data engineers should possess strong technical knowledge for the creation and integration of API (Application Program Interface) and helps in the maintenance of the data infrastructure.
In the following table, you can find the skill set required for these three roles in Data Science.
| | | |
| --- | --- | --- |
| Data Engineer | Data Analyst | Data Scientist |
| SQL | Analytics | R, Python coding |
| Data warehousing | Data warehousing | SQL |
| Hadoop | SQL | ML algorithms |
| Data Architecture | Statistical skills | Data Mining |
| Data Visualisation & reporting | Data Visualisation & reporting | Data optimisation and decision making skills |
Data Science has grown rapidly in recent years due to its wide applicability in various sectors and helps in strategic decision making for organizations.
Anyone can achieve great heights in Data Science with the appropriate skillset, and if you wish to acquire skills in Data Science, you can enrol in the Data Science course in Chennai, provided by FITA Academy. Training is provided by professionals with more than a decade of experience in this field which will enable candidates to increase their competency to excel in their careers as data scientists.
What are the job opportunities on course completion?
There are ample job opportunities for our students on course completion. Students are trained in higher-level languages like R, Python, and SQL, by professional trainers with hands-on experience in the field. With the skills acquired here, you can land in your dream job in Data Science. Below we have listed a few of the roles which are in huge demand. Business Intelligence (BI) Developer Business Analyst Data Architect Applications Architect Machine Learning Scientist Machine Learning Engineer Statistician
Submit the quick enquiry form for more details to learn the Data Science Training in Chennai at FITA Academy.
What is the hiring process of a data scientist?
The hiring process for the role of data scientist differs based on companies.
Most of the startups will have an aptitude test comprising probability, statistics, logical reasoning, etc. Programming tests will be conducted to check your skills in Python, R or SQL. On clearing the test, there will be a final interview by the HR or Technical team.
In MNCs, there will be an aptitude test as the first round, followed by an interview with a senior data scientist or person in any designation equivalent to it. Here the technical knowledge of the candidate is gauged and if the candidate is technically eligible, there might be a technical test to check the ability and expertise of the candidate in advanced tools utilized by a data scientist. In some companies, the candidate's way of thinking and problem-solving approaches are also evaluated before hiring.
To improve yourself with advanced tools like Python and R, join the Data Science course in Chennai, provided by FITA Academy. FITA Academy helps aspiring candidates to land in their dream job as a data scientist and excel in it by strengthening the fundamentals during the course. Candidates residing in and around Velachery can join Data science training in Velachery at FITA Academy.
Here are Some of the job roles and responsibilities after Completing the Data Science Course in Chennai at FITA Academy are:
Business Intelligence (BI) 
Business Analysts / BI Developers work together with business stakeholders and IT architects to determine what kind of data needs to be gathered.

Business Analysis/BI Developer designs the database schema which would be used to store data needed to run a particular business model.

Business Analyst writes queries and reports that summarize the collected data to communicate its meaning to the users within the organization.

Business Analysts/BI Developers use the data from databases directly or through other software applications to generate useful information.

A Business analyst usually works closely with members of senior management. These people often serve as the client for the report and may even recommend changes to them.

BI developers ensure the data is clean, accurate, consistent, timely, and complete.

BI developers build tools that allow analysts to quickly find answers to questions. Their work varies greatly depending on the size, complexity, and type of the company. 

BI developers write code to automate processes or create dashboards in order to make reporting easier and faster.

BI developers work closely with analysts, project managers, and programmers to design, test, analyze, and implement new features as part of larger teams.

Business intelligence developers work in various industries, including banking, manufacturing, healthcare, government agencies, etc.
All of our FITA Academy branches are located in the city that provides the same level of service. You only need to choose one depending on location and budget. If you want to start your preparation, then choose the nearest branch which is better to enroll for your Data Science Training in Chennai today.
Data Architect
Data architects are responsible for collecting requirements for an enterprise system. This includes documenting business rules about how the data should be stored, queried, and presented to end-users. They also plan how to migrate systems into a new platform.

Data Architects typically have experience with relational databases such as SQL Server or Oracle. They build reusable models to represent different types of entities and relationships between these components.

Data architects work closely with business analysts who bring user perspectives into the process. They play a key role in understanding customer's data usage patterns and building the solution that best meets those needs.

Data architects use frameworks like Microsoft's Entity Framework, Hibernate, Spring Roo, Spring MVC, Struts 2,.Net MVC, Java EE 6 application server, Apache Axis 2, WebSphere Portal, or JBoss Application Server.

The data architect should understand object-oriented techniques like persistence ignorance, Repository pattern, DDD, and entity centricity (E2).

Data architects collaborate with development team members to identify how this functionality will interact with existing modules and to suggest improvements.

A typical career path consists of working as a developer until the business has decided they need the skills of someone else. Then data architects are hired to help develop their knowledge and skillset, although many begin their careers as developers first.

Like most technology professionals, data architects must stay up to date on industry trends and advances. They also need to know about popular open-source data sources such as MongoDB, Redis, Hadoop, HBase, Cassandra DB, Neo4j, ODS, and Sqlite.

In general, companies prefer to hire people with five years' worth of professional experience so data architects can focus more on what they do well than getting up to speed quickly.

It is very important for data architects to practice good software architecture. Good design promotes easy maintenance and allows for reuse and refactoring when necessary.

Being able to communicate effectively is also beneficial. Technical jargon should not come across as snobbishness or arrogance. Rather, it shows a deep understanding of the subject matter and dedication to excellence. It also means that data architects appreciate the importance of helping others learn.

An ability to solve technical problems is essential. Although data architects may not directly handle any hardware or security issues, there are times when they are required to troubleshoot software errors or other issues.
After completing Data Science course in Chennai then, you are eligible for Data Architect Job Openings in India. Data Architects are employed by various organizations in large numbers around your city.
Applications Architect
Develops and maintains enterprise-grade applications and systems based on an established framework of proven methods. Takes responsibility for a variety of aspects related to building, documenting, testing, deploying, and supporting the system.

Creates and interprets user requirements and designs solutions that meet them. Participates in defining project scope, establishing objectives, and developing functional specifications. Interacts and communicates with customers, management, and vendor personnel.

Works closely with database designers, programmers, and engineers to ensure proper implementation of concepts and strategies. Evaluates performance, scalability, reliability, and stability of all systems under construction. May establish standards for new developments, including coding standards, structure, etc.

Writes code, documentation, tests, and provides support for programs developed. Reviews codes, documents, and test scripts; modifies existing code and develops solutions to improve quality. Maintains records of defects and fixes found during testing.

Uses tools for testing purposes and validates functionality. Resolves conflicts between different versions of computer software and hardware. Troubleshoots problems encountered while installing new software. Helps coordinate installation efforts.

Plans and coordinates work assigned to programming staff members. Designs and implements efficient application processes and procedures throughout the entire development cycle. Communicates and cooperates with team members internally and externally.

Performs post-implementation analysis and resolution of identified problems. Identifies deficiencies in products and services and analyzes possible causes. Documents findings. Prepares and presents recommendations for corrective actions. Provides status reports to relevant stakeholders on completion of tasks.

Ensures availability of required resources and facilitates collaboration within the organization. May manage the schedule for projects. Coordinates activities involving multiple teams. Monitors progress against plan and schedules time for tasks.

Participates in the maintenance of current technology. Keeps up-to-date on new technologies. Analyzes and evaluate their suitability for use in business situations. Recommends changes, upgrades, or updates to systems or technologies if needed.

Accurately predicts the impact of proposed actions on organizational goals. Anticipates unanticipated events which may affect project outcomes. Consistently applies knowledge of the subject area to interpret data effectively.

Has a broad understanding of the technical environment and its influence on design decisions. Demonstrates leadership skills and effective communication abilities. Is self-motivated, organized, flexible, and able to multi-task. Possesses good verbal and written communication skills. Knows how to interact with people from diverse groups.
If you are looking for an exciting and challenging profession in data science, then the applications architect job is perfect for you. In this role, you will be responsible for designing and developing various applications that use data to generate insights. You will need to have a strong understanding of how data can be used to improve business operations. If you are interested in learning more about this career path, then consider enrolling in our Data Science Certification in Chennai today.
Students Testimonials
It was a good experience to learn Data science. Here a practical oriented approach teaching was provided. The trainer was very friendly and taught me all the topics in detail.All the doubts were cleared immediately. The training infrastructure was very good. Many practical example were given.
FITA Academy is a good place to get Data Science Training under experts from the Data Science domain. The flexibly scheduled timing was more convenient for me to attend classes without any distractions. In the practical sessions, they offered training with hands-on projects which was more helpful for me to enhance my knowledge technically. Thanks to FITA Academy and the trainer.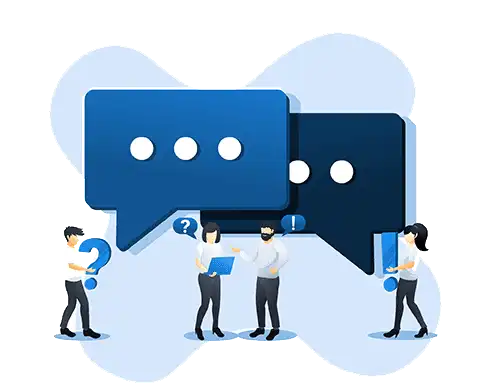 Have Queries? Talk to our Career Counselor
for more Guidance on picking the right Career for you! .
Additional Information
Implementing Data Science
As we all know Data Science is a vast term, and it uses different tools for different processes. Data Science has primarily four main processes and they are, Data Integration and Cleansing, Data Warehousing, Data Analytics, and Data Visualization. Now, let us see the major tools that are used to implement Data Science for these different processes.
Data Integration and Cleansing
Data Acquisition is the initial stage of the Data Science lifecycle. There are numerous ways to gather data. But, the real challenge over here is that the collected data should be useful and reliable for the business. Also, the collected data may not always be a structured one. It can be semi-structured or unstructured as well. Further, the collected data will be of voluminous quantity. To ease the workload of the Data Scientists there are some popular ETL tools. Below are the popular ETL Tools and its features.
Data Acquisition and Cleaning
The Tools used here are Talend, IBM Data Camp, and OnBase
Talend
It was developed in the year 2005, and it is an open-source tool. This tool is designed for deriving at the software solutions for application integration, data integration, and preparation. The major advantages of this tool are that it can be easily managed, scaled, cleaned, designed and collaborated quickly.
Significant Features 
This is an affordable Open-Source tool.
With Talend, it is easy to develop, deploy, maintain, and automate the tasks.
This tool has a huge community and a unified platform.
Talend can not be outdated as soon as it is designed based on present and future requirements.
IBM Data Camp
The prime purpose of this tool is to gather or collect the documents, extract the details or facts, and update the documents into the businesses for further processes. This tool can efficiently perform tasks with more flexibility, accuracy, and rapid automation. This tool is capable of supporting multi-channel capture through processing the documents on different devices like mobile, scanners, fax, and peripherals. Also, this tool makes use of natural language processing and delivers useful information for making a faster decision.
Significant Features
IBM Data Camp has enriched mobility. It provides improved mobility for iOS and Android apps and also supports SDK features.
It has the best Data Protection feature. It permits users to access and control the confidential data and also lays restrictions on the content for the users thus, providing the necessary content.
This tool has the ability to classify the structured and unstructured data quickly even from highly variable and complex documents.
OnBase
It was developed by Hyland. Also, this is a single enterprise of information platform which is primarily designed for processing and managing the user's content. OnBase focuses on prioritizing the user's business content to a secured location. Also, this provides relevant information for the users when they require it. This tool permits the organization to be more efficient, capable, and agile by increasing the delivering service quality and productivity and also minimize the risk of the enterprise.
Significant Features
This is a single platform that supports building content-based applications and supports the various other business systems.
OnBase could be deployed on the cloud and can be extended in the mobile device and other existing applications that are integrated.
OnBase is the low-code application platform for development. Besides, it reduces the cost and the time for development as it supports in creating content-enabled solutions quickly.
Data Warehousing: It is the method of managing and collecting the data from different resources to provide valuable business insights for the users. Generally, Data Warehousing helps in the process of analyzing and connecting business data from diverse sources and it is the blend of different components and technologies which helps in using the data strategically. Data Warehousing is the method of storing the Data electronically by a business to transfer the data and information to make it readily available for the users at any time.
Data Warehousing Tools: Some of the tools used here are Google Big Query, Amazon Redshift, and SnowFlake.
Google Big Query
It is a serverless and rapidly scalable data warehouse tool. The tool is designed on the basis of a productive analysis of the data. Also, the Data are analyzed on creating a sequential and logical data warehouse above the columnar storage and data from spreadsheets and object storage. This tool consists of a report with in-memory BI and blazing-fast dashboards report. Google Big Query permits its users to share the data securely within an organization and further as queries, spreadsheets, reports, and datasets.
Significant Features
The significant feature of the Data Warehouse is that we can set it in a few seconds and start searching the data within a few seconds.
It can leverage Google's Serverless Infrastructure and this is used for high-performance streaming and automatic scaling.
This tool has the capacity to support BI tools like MicroStrategy, Looker, Tableau, and Data Studio.
BigQuery reduces data operation with immediate data replication during disaster recovery and the data is highly available for processing with no additional charges.
Also, in this tool users are requested to pay the costs for what they use.
Amazon Redshift
The Amazon Redshift is the petabyte-scale that is completely managed by the AWS cloud. This warehouse allows the organizations to scale up from a few hundred gigabytes and more. Also, this tool permits users to make use of the data and gather insights for the customers and businesses. The Redshift consists of nodes also known as Amazon Redshift clusters. This provision of clusters permits the users to upload the datasets to a data warehouse. Also, customers can perform the queries and analyses of the data here.
Significant Features
RedShift could be launched within a VPC and also through the Virtual Networking Environment, where the users have access to the control of the cluster.
The Data which is stored could be encrypted and installed during creating tables.
The connection between a Redshift and Clients are encrypted using the SSL.
Also, the number of nodes shall be easily scaled in a few clicks on the Redshift of the Data Warehouse.
Besides, Amazon Redshift is cost-effective and it does not charge any up-front costs.
SnowFlake
It is the complete relational ANSI SQL warehouse data where the users could leverage the skills and tools of the organization that is already in use. The administration demand for big data platforms and traditional data warehouses is eliminated with the help of snowflakes. The SnowFlake could immediately handle the availability, data protection, optimization, and infrastructure so that the users can give more focus on using the data rather than managing it.
Significant features
Snowflakes are capable of supporting every form of business data whether it is from machine-generated or traditional sources without any complex procedures in it.
We can easily scale up and scale down the downtime without any interruption during the storage and compute.
SnowFlakes has the ability to replicate the data across the cloud providers and also across the cloud regions. It keeps the apps and the data operation without any failures and ensures business continuity.
We can quickly integrate the snowflake with the package and the custom application tools. The tools such as JavaScript, Node.JS, Spark, R, and Python have the potential to unlock the power of the cloud data warehousing for tools and developers to use different frameworks and languages.
This tool also follows the principle of pay for what we use.
Data Analysis: It is the method of processing, modeling, cleaning, and transforming the data to explore useful insights or patterns for the business in decision-making. The primary operations that are involved in the data analyzing process are extraction, data cleansing, data profiling, and data debug. There are various techniques and methods for data analysis and they are Statistical Analysis, Text Analysis, Inferential Analysis, Descriptive Analysis, Predictive Analysis, Prescriptive Analysis, and Diagnostic Analysis.
Data Analysis Tools: Rapid Miner, Informatica Power Center, and KNIME
Rapid Miner
This tool is primarily created for the researchers and non-programmers who work in the Data Science platform for analyzing the data quickly. This tool efficiently supports importing ML models, and other web applications such as Android, Node JS, iOS, and much more by unifying the complete wheel of Big Data Analytics.
Significant Features
It provides the platform that provides support for Data processing, building ML models and deployment
This tool can load data from different frameworks such as Cloud, RDBMS, Hadoop, NoSQL and much more
Rapid Miner is capable of generating predictive modeling using automated models
This tool can also support Artificial Intelligence models and Deep Learning models like Gradient Boost, XGBoots, and Random Forests
Informatica Power Center
This is the most widely and commonly used Data Integration tool. Also, according to the recent survey report, it is confirmed that the average revenue of this company is around US Dollar 1.05 billion. It is because this tool provides versatile features and data integration capabilities for its users.
Significant Features
It helps in extracting the data from different sources and transforming it into the accordance of the business requirements and deploy efficiently into the warehouse.
This tool proficiently supports grid computing, distributed processing, dynamic partitioning, pushdown optimization, and adaptive load balancing.
It supports rapid prototyping, validation, and profiling.
KNIME
It makes the Data workflow and its components accessible to all by being open, intuitive, and constantly integrating the new developments.
Significant Features
It can combine simple text formats like PDF, XLS, JSON, CSV, and XML from the time series data and unstructured data types
This tool can connect data warehouses and database for integrating data from Microsoft SQL, Apache Hive, Oracle, and much more
KNIME can retrieve and access data from different sources like AWS S3, Azure, Google Sheets, and Twitter
This tool can perform all the statistical functions efficiently such as mean, standard deviation, quantiles, and hypothesis testing. Also, this tool can perform dimension reduction, correlation analysis, and workflows
KNIME can proficiently filter, sort, aggregate, and join data on the local machines and in the distributed big data environments
Data Visualization tools
These tools are used for representing the data in a graphical or pictorial format. These tools are created for checking the data analytics visually and to make others understand the complex concepts easily. Usually, the Data Visualization extracts Data from different disciplines like information graphics, scientific visualization, and statistical graphics. These tools help in displaying the information in delightful ways such as pie charts, dials and gauges, geographic maps, infographics, bar diagrams, and ferver charts. The visualization tools are primarily needed in analytics for making data-driven insights and demonstrating the data to other employees easily and quickly in an organization. In short, you can easily give the overview of the data to everyone with this tool.
Data Visualization Tools: Google Fusion Tables, Microsoft power BI, SaS, and Qlik
Google Fusion Tables
It is the web service that is provided by Google for handling the data. The services are used for visualizing, collecting, and sharing data tables. Also, the Data that is stored in multiple tables can be viewed and downloaded by users. The Google Fusion Tables provides numerous means for visualizing the data with timelines, scatterplots, pie charts, bar charts, and geographical maps to its users.
Significant Features
Firstly, the Fusion Tables are in the Online Format, and the table always distributes the appropriate version of data.
It is capable of importing the data by itself and provides visualization instantly.
It can easily merge with new data upon feeding, and it is always up-to-date.
Also, this tool always provides what the users need, and it can easily build on the public data set.
Microsoft Power BI
This is one of the analytics services that provide valuable insights to make fast, informed, and accurate decisions. Also, this tool can transfer the data to visuals and enables you to share with others irrespective of any device. Also, this tool is capable of exploring and analyzing data on the Cloud as well. The Power BI shares interactive reports and customized dashboards and supports the organization with built-in security and governance.
Significant Features
This tool is capable of providing both the self-service needs and the enterprise data analytics needs on a common platform.
Power BI can share and create interactive data visually over public clouds the global data center, and therefore complies with the users and regulation needs.
It simplifies the methods of sharing the massive volume of the data to the users and also analyzes the relevant data.
Power BI gets support from AI Technology and aids the non-data scientist's professionals to build ML models easily, prepare data, and find the information rapidly from both the structured and the unstructured data along with images and texts.
For professionals who are familiar with Office 365 can just connect the data models, reports, and excel queries to the Power BI Dashboards at ease. Also, it helps the professionals to analyze, share, and publish the Excel business data in numerous ways.
SAS
SAS is the most popular statistical software tool that was developed for data management, business intelligence, predictive analysis, and data visualization.
Significant Features
This tool can reveal the stories that are hidden behind your data. This tool immediately shows the identities and suggestion related methods.
SAS provides advanced data visualization techniques to guide analysis via auto charting
SAS can combine the traditional data sources within the given location for analyzing the geographical context
It can join tables and import data for applying essential data quality functions with drag-drop capabilities
Qlik
It provides a centralized hub that permits every user to share and find the relevant data analyses. Also, this tool is capable of unifying the data from different databases such as Oracle, Cloudera Impala, IBM DB2, Sybase, Teradata, and Microsoft SQL Server. Businesses of different sizes can explore any types of Data such as Simple and Complex on their datasets with the help of data discovery tools.
Significant Features
It has robust security with centralized sharing features
It has Hybrid multi-cloud architecture
The users can create interactive data visualizations for presenting the reports in a storytelling format with just the drop and drag interface.
Data Science Training in Chennai at FITA Academy provides in-depth training of the four major components of Data Science – Data Acquisition, Data Warehousing, Data Cleansing, and Data Visualization clearly under the mentorship of real-time Data Science professionals. Our Trainer provides the complete guidance to have a successful career path in the Data Science domain.
Future Of Data Science
Accurate analysis of data can provide vital insights essential to take major decisions in the businesses. Data Analysis can be integrated with the machine learning to render best results with minimum cost to the organization. Data science has made a positive impact in almost every sector, resulting in the phenomenal growth of Data Science in the modern era. Let us see the impact of data science in the arena of automation, IoT, social media and machine learning. Enroll yourself at FITA Academy for the best in class Data Science Course in Chennai to have a blissful future
What do you infer from logistic regression?
Logistic regression is a statistical model which utilises logistic function for modelling dependent variables which are binary in nature. Logistic regression is deployed for the prediction of binary outcome from any linear combination for the predictor variables.
Define Selection Bias.
Selection bias describes a situation where the sample analyzed differs from the whole set of data in important aspects for which they are analyzed, resulting in biased conclusions. This is a type of error, which occurs during the decision process. It is also known as the Selection effect.
The various kinds of selection bias consists of:
Sampling bias- This occurs when the samples present in a population are non-random.
Time interval- The termination of the trial occurs at an early stage for extreme value.
Data- When particular data subsets are selected for the supporting of conclusion over arbitrary grounds.
Attrition- It is also a type of selection bias that is caused due to attrition.
How is data cleaning important in analysis?
For each data analysis process, data cleansing is very important though it may consume more time. Also, data is accumulated from various sources to convert the whole dataset into a specific format, which can be processed by the data scientists. There might be data that are duplicate, redundant and unworthy to the analysis being carried out.
What do you infer from Normal distribution?
Normal Distribution, also known as Gaussian distribution is a distribution in probability where the data is spread symmetrically about the mean, which implies that Data closer to the mean occurs more frequently than the data farther from the mean. Data is distributed about the central value irrespective of its reach that may occur in the form of a bell curve.
Characteristics of normal distribution are:
Unimodal
Bell
Symmetrical
Asymptotic
Mean, median and mode
Differentiate between Systematic and Cluster sampling.
The major difference between Systematic and Cluster sampling is the manner in which they pick sample from the population.
Systematic Sampling
Here, Sample is picked from the population from any random starting point and at regular intervals from the starting point depending on the size of the population.
Provide accurate results
Probability sampling method
This is used when the population contains important units throughout and while making important decisions based on the sampling.
Cluster Sampling
In Cluster Sampling, the population is divided into clusters and a random sample is taken from each cluster.
Results are less accurate compared to systematic sampling
Random sampling method
This can be used when the population is large and it reduces the time and money spent.
Point out the difference between underfitting and overfitting.
Both of these terms denote the state of the statistical models or machine learning algorithms which hampers reliable predictions from the generated data.
When we consider overfitting, the statistical model characterizes noise or inaccurate data rather than the underlying relationship. Here, the model is fed with tons of data exceeding the capacity of the model. Its usage is visualized when there is a presence of a complex model that comprises of many parameters related to the counting of observations.
The Underfitting process occurs when any statistical model is unable to grasp the fundamental trend of data. This happens when there is insufficient data for building an accurate model.
How is Supervised learning different from unsupervised learning?
Supervised learning is a process in which an algorithm is learned from the training dataset. Here we use an algorithm to map the input and output using the available input/output variables in the training dataset. This mapping enables to predict outcome variables when new input data is fed.
In Unsupervised learning, there is no training dataset and we only have input data that contains hidden patterns and distributions of data. It aims at modeling the hidden patterns in the data to understand more about the data.
Data scientists predominantly use both types of learning where unsupervised learning is used to process the data during exploratory analysis and to train supervised learning algorithms using the generated data set from unsupervised learning. Supervised learning is used for financial analysis, training neural networks,  forecasting, facial recognition, and various other processes.
Explain univariate, bivariate and multivariate analysis.
Univariate analysis is considered to be the simplest form of statistical analysis, which utilizes only one variable data set. It is used to describe, summarise and find patterns in the Data.
Bivariate analysis tries to build a relationship between the available two-variable data sets.
Multivariate Analysis deals with acquiring knowledge of multiple variables to understand the aftermath of the presence of variables over the responses.
What do you mean by box cox transformation in the regression model?
The response variable involved in regression analysis may not satisfy numerous assumptions of any ordinary square regression. A Box-Cox transformation helps to convert non-normal dependent variables into a normal shape. If the data is abnormal, applying Box-Cox transformation can help to run a wide range of tests as normality is an important criterion for many statistical techniques.
What do you infer from Eigen  vectors and Eigen  values?
The Eigenvectors are widely used for the understanding of linear transformation. The user calculates Eigenvectors for the covariance matrix during the data analysis. They are considered to be the directions for a specific linear transformation by the act of flipping, stretching or compressing.
The eigenvalue is known as strength for the change in direction of Eigenvector.
List few assumptions related with linear regression. The presumptions regarding linear regression are mentioned below:
The relationship that persists amidst dependent variables and regressors is considered to fit the data that has been actually created by the user.
The distribution of error happens to be normal as well as being independent.
The multiple correlation is very minimum amidst the variables.
Variance all around regression line is identical for every predictor variable.
What do you infer from exploding gradients?
They are a sort of error gradients that gets accumulated while training a neural network algorithm resulting in huge updates for the neural network. This accumulation causes the neural network weights to increase abnormally during the process of training thus providing results in NaN values. Gradients are used to train and update the network weights, which is beneficial when the gradients are small and controlled. If the magnitude of the error gradient accumulates it causes instability in the neural network algorithms spoiling the purpose of training.
What do you infer from SVM machine learning algorithm?
Support Vector Machine(SVM) can be deployed for Classification and Regression. SVM attempts to find a hyperplane (in N-dimension space) that can classify every single feature with specific coordinates. This also makes use of hyperplanes to separate various classes based on the kernel function. A hyperplane is just a boundary between two or more classes of data.
How will be statistics used by Data scientists?
Statistics is the real soul of Data Science. Statistics is the most important subject that provides the tools and techniques to structurize data and find deeper insights from data. Its main usage will be seen in identifying the patterns and conversion of raw data to business insights. This also aids the data scientists to develop excellent ideas that are expected by the customers. It is easier for them to analyze the interest, consumer behavior, engagement, retention along with the perspective statistics. This also helps in building up of data models for the validation of certain interferences. Every aspect is possible to be converted to any business proposition.
What do you mean by Random Forest? And explain its working?
It is a flexible method deployed in machine learning to perform classification and regression tasks. It is used in dimensionality reduction, outlier values, and treats missing values. This is considered to be a kind of ensemble in which weak models are combined to create a powerful model. It is possible to grow several trees against any single tree for the classification of new objects that are based on attributes.
What do you mean by Extrapolation and Interpolation?
Both of these terms are considered very important in statistical analysis. Extrapolation is done to estimate value by extending a known sequence of values beyond the known area to infer implicit information from the provided information. Interpolation is something used for the determination of specific value that lies amidst fixed values that is useful when there are two extremities of a specific region.
Differentiate between Data modelling and Database design.
Data modeling is the initial step in the process of Database design. This helps in the creation of a conceptual model that is based on connection amidst different data models. It consists of the transition of the conceptual stage to a logical model. Database design is deployed for the plotting of a database that aids in the creation of a precise data model. This consists of physical design choices along with storage parameters.
List some of the disadvantages of linear model.
The most important drawbacks of this model are:
The expectation of linearity errors.
Outcomes count cannot be calculated.
Overfitting problems that are impossible to resolve.
When partial data is given by the user in any search engine, how is it possible to predict the search?
It can be predicted by the previous frequencies of various word sequence, conditional probabilities can be constructed for the next sequences, which can be shown up. The order that consists of the highest conditional probabilities will be shown on top of the suggestions list. For the additional improvisation of the mentioned algorithm, the user can add weight over the past series that appeared in the recent time.
What do you infer from Boosting?
This is an ensemble methodology for attempting in the creation of a strong classifier with the help of numerous weak classifiers primarily to reduce bias and variance. The performance of every tree is used for weighing how much attention is to be given to every next tree that is built-up. Every model is created in a follow-up manner, further updating weights.
What are all the pre-processing steps that are highly recommended?
List the pre-processing stages which are recommended.
Missing value treatments
Outlier Analysis
Feature engineering
Structural Analysis
What Do You Need to Know Before Taking up the Data Science Course?
Before starting a Data Science course in Chennai, it is essential to know the basic skills of the field. As a Data Scientist, you will need to understand how to gather and process data, build models and repackage the data into useful forms. The prerequisite courses will help you develop these skills. If you are interested in data, a degree in marketing, computer science, or statistics would be advantageous. It would be best if you also had a good grasp of programming languages, like Python and R.
Data Science training in Chennaican help you gain the skills required for your career, and you need to know how to work with data. This means that you need to have some programming knowledge. You need to be able to work with Excel and use tools such as Tableau. Additionally, you need to know how to manage your own infrastructure, which can be complicated and time-consuming. You can also learn Python and use Anaconda distribution to make package installation and management more effortless.
Choosing the right course is the first step towards realizing your passion for data science. If you're interested in this field, you'll need to know how to use spreadsheets and databases. If you've had experience in the industry, this will come in handy. If you've been working in an organization or company for a while, you'll have an idea about how to utilize data to help businesses make better decisions.
Besides learning about data mining, you'll also need to understand the programming language used in data science. Python is a popular choice as it provides easy-to-use database structures and functions. Besides, you'll also need to know about different domains and fields. This will help you understand how to deal with the data that you collect. So, before starting your Data Science Course in Chennai, it's essential to know what you want to learn.
In addition to your technical skills, you'll also need to know the coding language. Python is the most common coding language used in data science roles. If you're looking to become a Data Scientist, you'll need to learn Python. You'll also need to be familiar with various coding languages and platforms. Some of them are essential for Data Science. If you're interested in this career, choose the right program to fulfill your goals.
When deciding on a data science course in Chennai, there are a number of prerequisites to ensure that you're getting the best out of your system. You must be comfortable with Python and R. If you're unsure about which programming language to learn, ask experts about the curriculum and requirements.
You'll need to be familiar with the concepts and techniques that are common in Data Science. You'll also need to know how to build your data model and use it for data analysis. You'll need to know how to analyze the data in the correct format and what it means. In the beginning, you should develop the basic statistical and programming skills to help you succeed in your Data Science training in Chennai.
If you're a student with some previous programming experience, you'll need to learn how to use Python and SQL. These two languages are necessary for data science and are essential to many industries. A solid foundation in these languages is necessary. Once you've learned the basics, you'll need to learn more advanced techniques to be a successful Data Scientist. After all, well-rounded knowledge of Python and SQL will lead you to success.
The course focuses on building a solid base of mathematical and statistical skills. You should have a background in journalism or have taken courses in a similar field. Having a degree will increase your chances of success in your Data science career. As a Data scientist, you will need to learn to manage a team and be proactive in solving problems. You should also have a strong desire to learn new things.
The Power of Big Data Analytics to Transform Society & Now Is the Time to Start Learning Data Sciences
There's a lot of buzz surrounding big data. Companies that use it well, from the recent election to the burgeoning field of public health, are leaping ahead of their competitors. But how can we harness the power of this new source of information? We'll explore how to take advantage of it and how to make the most of it.
The importance of big data cannot be stressed enough. This technology allows for a massive amount of data to be collected from a wide variety of sources. From social media posts to log files and sensors, this data creates valuable insights for the companies. The possibilities of this technology are endless, and the potential is limitless. Leading corporations are making it a priority to harness this technology to stay competitive in their markets.
This technology enables organizations to make better decisions. The resulting insights allow businesses to create better products and services and improve society as a whole. Its potential is staggering. It can help identify hidden disparities in society, such as poverty, and provide insights into how we live our lives. While the benefits are numerous, it is essential to note that big data is not yet the perfect solution for all problems.
While it is true that the power of Big Data is already in the hands of companies around the world, it is still necessary to move beyond the 'hope' mentality and develop an actionable plan to turn data into action. This is not an easy task, but the benefits will be tremendous. Taking this approach will make a company more profitable, but it will also help improve society in many other ways.
In the future, the emergence of big data will lead to a more sustainable society. Moreover, it will also enable entrepreneurs and innovators to apply big data to address societal challenges. The power of big data can be used to make decisions that will improve society. The power of big data is so great that it can solve many societal issues. It can improve our lives and make our communities more prosperous.
Whether you're looking to improve productivity or save money, big data is a key factor to success. By leveraging it, organizations can improve productivity, cost, and society. But big data also requires a culture shift. To make the most of it, companies should adopt suitable methods and technology. While this might seem like a challenge, it's a massive opportunity for organizations.
Why Should you Invest in Education for a Career in Data Science?
While the cost of a degree in data science is one factor that may be appealing, this is not the only consideration to make. It would help if you also considered how well-respected the institution is. For example, a college with a good reputation will be more likely to land you a job, and you may be able to get a better pay rate. It would help if you also considered how much time you'd like to spend on your classes, interests, and passion projects.
Undergraduate degrees in data science should focus on the field's statistical, professional practice, and computational aspects. The curriculum should include the analytical, quantitative, and statistical aspects and the communication of findings to business owners and management. It should also include data science courses in Chennai that teach the communication of findings to the business community. In addition, there should be a practical aspect to the curriculum that will help you get a job.
The benefits of a data science education are numerous. Besides the monetary benefits, you can also expect to have a rewarding and highly paid career in this field. Regardless of whether you're pursuing a career in finance or another field, you can be assured that a degree in data science will help you advance in your career. The field is growing, and you can take advantage of the opportunities it offers. The future is bright with a Data Science Certification in Chennai, so invest in your education today. It will pay off in the end.
There are many benefits to being a data scientist. For one, the ability to interpret massive amounts of data is invaluable. Without the right education, you'll be in the dark about the world of data. And if you're not a math whiz, you may not be able to get a job in this field. As a result, you'll be a valuable asset to your employer.
In addition to learning the skills needed to become a data scientist, you'll also learn the specialized knowledge required for the field. It is essential to learn statistics and other related topics. Those who have prior experience in these fields can also take advantage of internships. By learning about data science, you'll be prepared for a career that pays well. It is an exciting field that will pay you handsomely.
If you're a data science student, you'll find a career in this field that suits your skills. As a data scientist, you'll be able to customize your impact through data-driven analysis. You can set your own hours and pursue the industry you are passionate about. And you'll have plenty of autonomy as a data scientist. You can even start your own business!
The demand for qualified data scientists is growing. There is a growing need for skilled individuals who can understand the importance of big data. The industry is increasingly dependent on the analysis of large data sets. If you have an analytical mind, you'll be able to make decisions in real-time. Similarly, you can work as a data scientist without any formal training. There are many benefits to becoming a data scientist. The process of getting certified is an excellent opportunity to gain valuable knowledge in a career that will serve you well for the rest of your life.
A well-structured data science career plan will accelerate your learning process and shorten your timeline. It will take approximately six to seven months to become a proficient data scientist. In the meantime, you can earn your certification while advancing your career in the field. For those who are still undecided, an education can help you to improve your job prospects. If you are unsure of where to start, it's a good idea to enroll in a Data Science Course in Chennai.
How Does It Feel Becoming a Data Scientist After Studying?
After days of study, what's it like to become a data scientist finally? The answer may surprise you. Among the things you might want to do when you become a data scientist is to crunch and analyze big data and create new algorithms. While you can start your career as a freelancer, it would be better to take advantage of the opportunities provided by the field.
Once you're ready, you can start learning about the field. Many people have the misconception that data science is a single field. However, you don't have to have a college degree to become a data scientist. There's a wide range of subjects within the field, and there's no need to be an expert in all. Getting your hands dirty with the field of data science will make you more confident as a professional.
Is it Hard to Begin As a Data Scientist? How Does It Feel to Start As a Data Scientist? This is a question I'm often asked. The answer to this question is a combination of hard work and luck. The process is challenging, but it is not impossible. When you're ready, you'll be a Data Scientist in no time.
As a Data Scientist, you've gathered all the knowledge from the Data Science Certification in Chennai. The field of data science is very competitive, and there are many challenges and benefits to becoming a Data Scientist. You'll need to apply for several positions to qualify for your job. You'll have to be a master of the field. This field is highly demanding and requires a certain level of education.
It's Easy to become a Data Scientist if you've got the right skills and attitude. But how do you become a Data Scientist? Luckily, there are a number of resources that can help you along the way. For instance, LinkedIn is a great resource for networking with data scientists. The internet has thousands of data science professionals. The first step in achieving success as a Data Scientist is to learn the basics of the field.
Locations
FITA Academy offers the best Data Science Training in Chennai from MNC specialists. Do visit once and get placed in your dream company. We are located at T-Nagar, OMR, Anna Nagar, Tambaram and Velachery in Chennai nearby you.
Related Blogs
Best Data Science Tools, Data Science vs Big Data, Technical and Non Technical skills required to become a Data Scientist, Top Programming Languages that every Data Scientist should Know, What Future Scope of Data Science and Data Scientist, Why Should Every Business Owner Learn Data Science?, How To Start a Career In Data Science, SQL For Data Science: For Beginners.