Course Highlights & Why Data Science Course in Pondicherry at FITA Academy?
Our instructors are data science specialists who have involved in a number of projects and have an in-depth knowledge of the subject.
We offer a comprehensive Data Science Course in Pondicherry that incorporates both theoretical and practical concepts.
Students can develop models using Machine Learning methods, examine data from real-world settings, and design interactive visualisations to apply their knowledge.
The FITA Academy in Pondicherry will include live, interactive Data Science training sessions delivered by certified instructors.
To ensure that your abilities are consistently improved, we provide regular review sessions.
Flexible batch timings permit us to offer Data Science Training in Pondicherry for students on weekends, weekdays and fast-track training sessions.
With our knowledgeable Data Science Trainers. We provide affordable data science certification in Pondicherry with a completion certificate
In our Data Science Training Institute in Pondicherry, we have more than 1500+ partnered companies that we tie up with to offer placement assistance.
Students who have successfully completed the curriculum at FITA Academy receive 100% placement assistance.
FITA Academy has trained more than 50,000 students who are currently employed by various companies since its foundation.
Upcoming Batches
| | | | |
| --- | --- | --- | --- |
| 05-10-2023 | Weekdays | Thursday (Monday - Friday) | |
| 07-10-2023 | Weekend | Saturday (Saturday - Sunday) | |
| 09-10-2023 | Weekdays | Monday (Monday - Friday) | |
| 14-10-2023 | Weekend | Saturday (Saturday - Sunday) | |

Classroom Training
Get trained by Industry Experts via Classroom Training at any of the FITA Academy branches near you
Why Wait? Jump Start your Career by taking Data Science Training in Pondicherry!
Instructor-Led Live Online Training
Take-up Instructor-led Live Online Training. Get the Recorded Videos of each session.
Travelling is a Constraint? Jump Start your Career by taking the Data Science Training Online!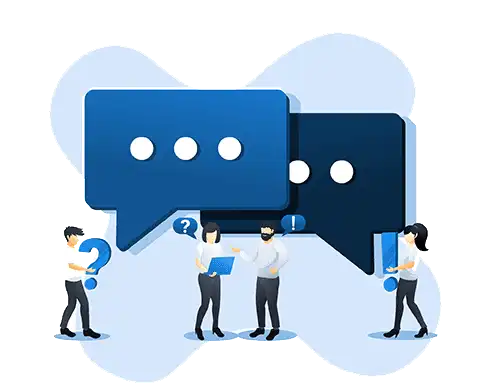 Have Queries? Talk to our Career Counselor
for more Guidance on picking the right Career for you! .
Trainer Profile
The instructors at FITA Academy are among the best in their profession and have 8+ years of Data Science experience.

The trainers have vast understanding of projects relevant to real-world problems.

They are experts who work for international organisations and are exceptionally talented and competent.

They are professional data science experts with extensive theoretical and practical knowledge at our institution.

The trainers provide detailed, hands-on education and require students to complete real-world tasks during the course so that trainees can get field experience.

Instructors train students on the use of the most advanced algorithms, tools, and techniques used in data science.

The instructors provide students with the individual attention they demand and assist them in achieving their professional objectives.

As part of their training, instructors at FITA Academy coach students through the fundamental interview methods and help them develop a great Resume.

Trainers instruct students on how to enhance their technical Data Science skills in order to flourish.
Features
Real-Time Experts as Trainers
At FITA Academy, You will Learn from the Experts from industry who are Passionate in sharing their Knowledge with Learners. Get Personally Mentored by the Experts.
LIVE Project
Get an Opportunity to work in Real-time Projects that will give you a Deep Experience. Showcase your Project Experience & Increase your chance of getting Hired!
Certification
Get Certified by FITA Academy. Also, get Equipped to Clear Global Certifications. 72% FITA Academy Students appear for Global Certifications and 100% of them Clear it.
Affordable Fees
At FITA Academy, Course Fee is not only Affordable, but you have the option to pay it in Installments. Quality Training at an Affordable Price is our Motto.
Flexibility
At FITA Academy, you get Ultimate Flexibility. Classroom or Online Training? Early morning or Late evenings? Weekdays or Weekends? Regular Pace or Fast Track? - Pick whatever suits you the Best.
Placement Support
Tie-up & MOU with more than 1500+ Small & Medium Companies to Support you with Opportunities to Kick-Start & Step-up your Career.
Data Science Certification Training in Pondicherry
About Data Science Certification Training in Pondicherry
at FITA Academy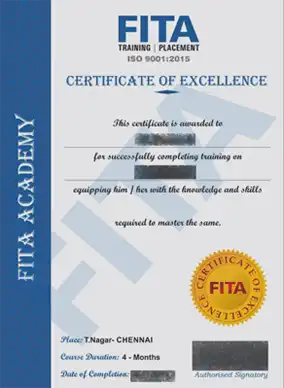 Data Science Certification Training in Pondicherry
A certificate of completion in Data Science is a professional credential that shows an applicant has the ability to learn everything about Data Science and master all the algorithms that are used to make Data Science experts. This certification is helpful for students who want to land the best jobs in MNCs. With this Data science certification in Pondicherry, you'll learn the skills you need to start a career in Data Science. You can impress any hiring manager with this credential and get the job you want.
By knowing the most important parts of Data Science and the main services, you'll be able to make good decisions. This course is a great way to get your career in Data Science off the ground. They can sign up for the Data Science course in Pondicherry at FITA Academy to get a good start on their careers. This course will help students find a rewarding career in Data Science.
There are now a lot of open positions in the industry, making this a fantastic moment to consider it. This certificate can help you get a higher-paying job and learn skills that are more valuable to employers. If you want to get into analytics, the Data Science Course in Pondicherry is a great choice.
Start by learning the basics and signing up for the trial classes. After you finish the course in data science at Pondicherry, we will help you in any way we can until you get your certification. At every step of the certification process, our students are given help. The students get a lot of practise, which helps them understand the ideas quickly.
The course covers all aspects of Machine Learning, Statistics, and Programming Languages like Python, Big Data Analytics R, Cloud Computing, and many others.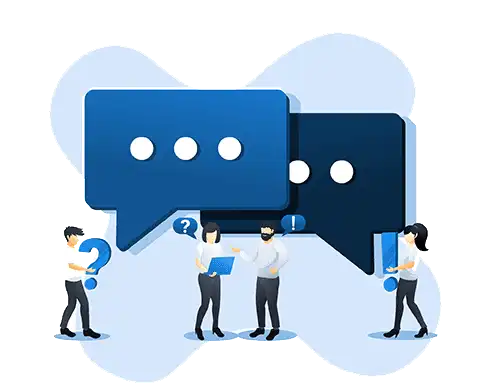 Have Queries? Talk to our Career Counselor
for more Guidance on picking the right Career for you! .
Job Opportunities After Completing Data Science Course in Pondicherry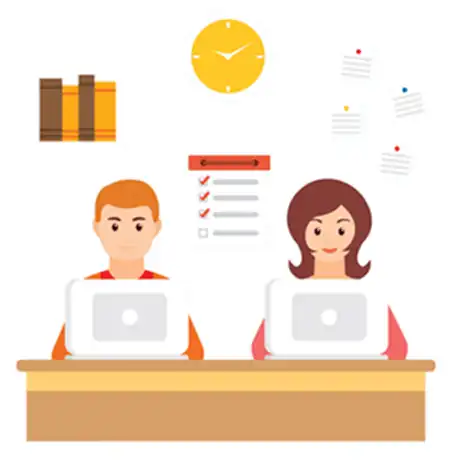 Big data professionals are in high demand in the IT sector because there are so many jobs for them. Today, many businesses use the valuable insights that data scientists give them to give them an edge over their competitors while using as little overhead as possible. In the field of data science, there are a lot of job opportunities. The data analyst is a good example of this. This job analyses business data, builds and deploys custom models, maps trace data from multiple systems, and writes SQL queries to get that data. Another important job in the IT field is that of a data scientist.
Data scientists are responsible for acquiring, transforming, and utilising both structured and unstructured data to generate relevant insights. They also find a solution for data analytics and put different analytical methods into place. Trainees  at our institution have the opportunity to become a Data engineer. This job involves putting together, cleaning, and combining data. Help make and keep the data architecture up to date.
There are a lot of jobs for Data Scientists and Analysts in India, with the best Data Scientist Salary For Freshers. Data Analysts do a wide range of jobs, and many of them have more than one career path. Analysts can work with many different teams in an organisation, which makes them very valuable. The data science training in Pondicherry at FITA Academy will give you the most up-to-date skills and tools for your career. This includes open-source libraries and tools like databases, SQL, and tools for making pictures of data. There are many examples of this in real life. After taking this course, participants will be able to make a portfolio of data science projects that will help them beat out other professionals in their field.
Also Read: Data Science Interview Questions and Answers
Students Testimonials
Because of the hype surrounding the Data Science Training in Pondicherry, I decided to enroll. The training helped me transform my career and I was surprised at the effort they put in. I had the chance to learn data science tools hands-on. During the classes, I loved it so much that I changed fields. Thanks to FITA Academy, I got a job with a leading AI company after the training.
After successfully completing FITA Academy's Data Science Training in Pondicherry, I gained a deep understanding of the subject. As a result of the techniques and advice I received from my trainers, I experienced immediate results with very little effort and time. The fact that I could work and study simultaneously allowed me to have enough time for my personal life.
At FITA Academy, I completed the Data Science Course in Pondicherry. This course taught me in-depth about data science tools and features. I recently got a job offer after adding the certification to my resume. I'm extremely grateful to my trainer and the entire staff for their encouragement and support in motivating me to reach new heights.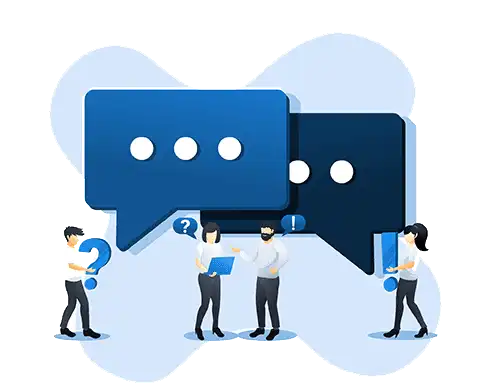 Have Queries? Talk to our Career Counselor
for more Guidance on picking the right Career for you! .
Additional Information
Every day, there is an increase in the amount of data generated online. Suppose you wish to discover the most popular content on Instagram, YouTube, and Twitter. You must initially evaluate the data. How do you examine these massive data sets? Data Science offers the solution.
Data Science is gaining importance in the today 's world. Data analysis is crucial for all industries in order to make better decisions and enhance procedures. Marketing is the most typical application of data science. This can help businesses better understand their clients and tailor their marketing strategies accordingly.
You can gain these abilities by participating in the Data Science Training in Pondicherry offered by the FITA Academy. Through these courses, students will acquire the knowledge and abilities required to utilise data effectively.
This course will provide you with a comprehensive understanding of topics including data analysis, machine learning, and big data management. This course will teach you how to recognise trends in massive data sets, do predictive analytics, and design effective dashboards. 
Data Science Life Cycle
Data Science is an field that employs data to address business requirements. The life cycle of data science begins with the identification of business challenges. This phase demands the Data Scientist to have the necessary subject knowledge to identify business concerns.
At the next stage, important data acquisition occurs. Data from various sources, including logs, web server APIs, and databases, are gathered and used for Data Preparation.
Data Preparation is the process of eliminating duplicate data and inconsistent data types. Various applications, like Informatica and Talend, can be utilised to enhance data management and integration.
Exploratory data analysis is part of the Data Preparation process. This is used to identify and enhance the data in order to find the features and variables that can be incorporated into models. Data Modelling employs a range of ML techniques to discover the optimal business model.
Data Visualisation employs a variety of Business Intelligence tools, including Tableau, Power BI, and Qlikview, to show vital data and generate reports. The model is installed and validated with the assistance of data scientists, who produce quarterly performance reports.
Why Data Science?
Over the course of the past few years, potentially useful data has been found. In the future, businesses will be primarily driven by data. Data Science is the predictive analysis of massive volumes of data collected by companies. It aids in the formulation of business plans that benefit the company.
Data science is utilised in numerous fields, such as finance, banking, and e-commerce. Companies over the world are automating their workflows. Data Science and Machine Learning will be essential for automating operations with Big Data and other machine learning techniques.
Data Science is an effective marketing tool. It can process enormous volumes of data and find patterns of consumer behaviour. Utilizing previous search and purchase patterns, Data Science enables businesses to promote products that are likely to be well-liked by clients.
In the approaching years, Business Organizations will require Data Scientists with specialised data abilities. Data scientists must be able to manage vast quantities of data and extract any feasible business insights in order to develop a business plan.
Tools Covered in the Data Science Course in Pondicherry
NumPy

Pandas

SciPy

SAS

R

Python
Learning outcomes of  Data Science Training in Pondicherry at FITA Academy
Data cleansing, analysis, and processing

Developing Fundamental Tableau Visualization

Having the ability to read Confusion Matrix

Configuration and Use of SQL Server

Creating SQL scripts

Can generate dummy variables.

Construction of the CAP curve in Excel

Logistic Regression and Linear Regression

The capacity to efficiently complete each step of a complex Data Science project and more concepts.
Prerequisites to learn Data Science
The Data Science Course is available to everyone. Getting a fundamental understanding of Statistics or Mathematics could be more handy.
Eligibility Criteria to learn Data Science
This programme is available to anyone interested in pursuing a career in Data Science. This course is also available to professionals seeking to enhance their employment possibilities.
IT Professionals

Marketing Managers

Business Analysts

Banking and Finance specialists
Also Read: Data Science Tutorial