Course Highlights & Why Data Science Courses in Bangalore at FITA Academy?
Our instructors are data science specialists who have been involved in a number of projects and have an in-depth knowledge of the subject.
We offer comprehensive Data Science Course in Bangalore that incorporate both theoretical and practical concepts.
Students can develop models using Machine Learning methods, examine data from real-world settings, and design interactive visualisations to apply their knowledge.
The FITA Academy in Bangalore will include live, interactive Data Science Training sessions delivered by certified instructors.
To ensure that your abilities are consistently improved, we provide regular review sessions.
Flexible batch timings permit us to offer Data Science Training in Bangalore for students on weekends, weekdays and fast-track training sessions.
With our knowledgeable Data Science Trainers. We provide affordable data science certification in Bangalore with a completion certificate.
In our Data Science Training Institute in Bangalore, we have more than 1500+ partnered companies that we tie up with to offer placement assistance.
Students who have successfully completed the curriculum at FITA Academy receive 100% placement assistance.
FITA Academy has trained more than 50,000 students who are currently employed by various companies since its foundation.
Upcoming Batches
| | | | |
| --- | --- | --- | --- |
| 11-02-2023 | Weekend | Saturday (Saturday - Sunday) | |
| 13-02-2023 | Weekdays | Monday (Monday - Friday) | |
| 16-02-2023 | Weekdays | Thursday (Monday - Friday) | |
| 18-02-2023 | Weekend | Saturday (Saturday - Sunday) | |

Classroom Training
Get trained by Industry Experts via Classroom Training at any of the FITA Academy branches near you
Why Wait? Jump Start your Career by taking the Data Science Training in Bangalore!
Instructor-Led Live Online Training
Take-up Instructor-led Live Online Training. Get the Recorded Videos of each session.
Travelling is a Constraint? Jump Start your Career by taking the Data Science Online Course!
Syllabus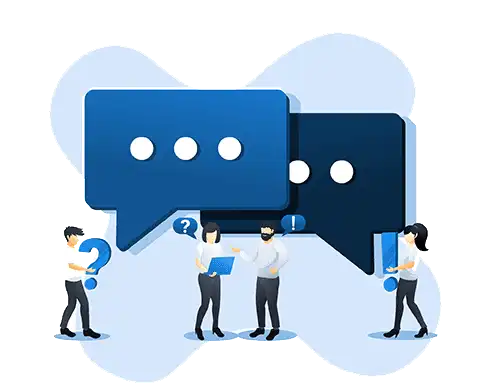 Have Queries? Talk to our Career Counselor
for more Guidance on picking the right Career for you!
Trainer Profile
Trainers at FITA Academy are fervent believers in the blended method of learning.

Data Science Trainer at FITA Academy trains the students with step by step real Data Analytics examples. Thus, helping the students to have practical exposure to Data Science and its application.

Data Science Trainers in Bangalore at FITA Academy are Industry Experts in the Big Data field and have 12+ years of experience.

Trainers are working professionals who possess hands-on experience in Data Science.

Upskills the knowledge of the students with recent updates in Data Science and market-relevant skills.

Data Science Trainers in Bangalore at FITA Academy provide students the necessary individual attention and assess them regularly.

Trainers support the students in Resume building and guide them with useful Interview tips as well.

Trainers help the students with necessary corporate training and enrich their knowledge about the professional environment.
Features
Real-Time Experts as Trainers
At FITA Academy, You will Learn from the Experts from industry who are Passionate in sharing their Knowledge with Learners. Get Personally Mentored by the Experts.
LIVE Project
Get an Opportunity to work in Real-time Projects that will give you a Deep Experience. Showcase your Project Experience & Increase your chance of getting Hired!
Certification
Get Certified by FITA Academy. Also, get Equipped to Clear Global Certifications. 72% FITA Academy Students appear for Global Certifications and 100% of them Clear it.
Affordable Fees
At FITA Academy, Course Fee is not only Affordable, but you have the option to pay it in Installments. Quality Training at an Affordable Price is our Motto.
Flexibility
At FITA Academy, you get Ultimate Flexibility. Classroom or Online Training? Early morning or Late evenings? Weekdays or Weekends? Regular Pace or Fast Track? - Pick whatever suits you the Best.
Placement Support
Tie-up & MOU with more than 1500+ Small & Medium Companies to Support you with Opportunities to Kick-Start & Step-up your Career.
Data Science Certification Training in Bangalore
About Data Science Certification Training in Bangalore at FITA Academy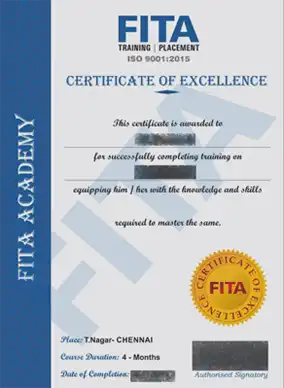 Data Science Certification Training in Bangalore
Data Science Course Certification is the professional accreditation that states the ability of a person to perform efficiently in the complex Data Science project. It also states that the person has sufficient knowledge in the Data Science life cycle which includes, collecting, maintaining, processing, analyzing, and communicating the Data. Also, having a Data Science course certificate on the resume or curriculum vitae creates a positive impact while the interview and the chances of being prioritized are comparatively high.
Data Science Course Certification in Bangalore at FITA Academy provides training with certification for the beginners and software professionals as well to enhance their knowledge in Data Analytics. Training is offered by experienced trainers who have a decade of experience in the Big Data field and they will help you to improve your knowledge in Data Science skills with in-depth knowledge.
The Data Science Training in Bangalore can help you become a certified expert and get rewarding jobs as per your area of interest. To learn more about the career options in Data Science, enroll for Data Science courses in Bangalore through FITA Academy.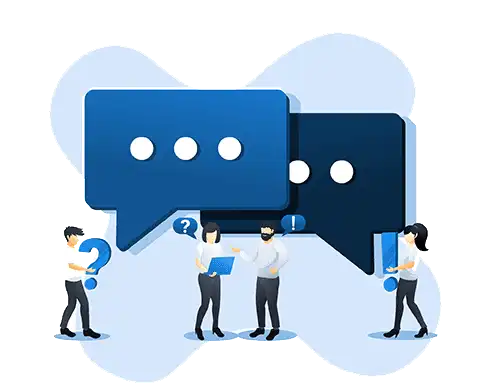 Have Queries? Talk to our Career Counselor
for more Guidance on picking the right Career for you!
Job Opportunities After Completing Data Science Training in Bangalore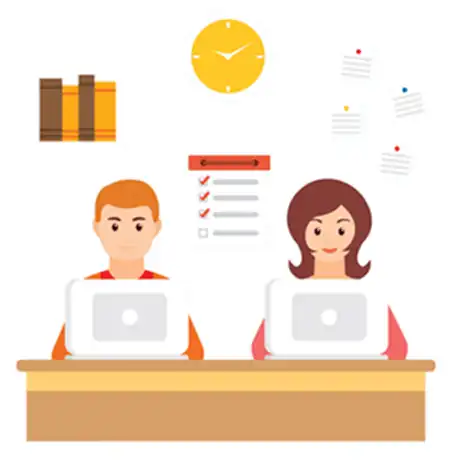 Various Job roles in Data Science
The field of Data Science is multidisciplinary and in the process of diversification of various job roles based on the needs of the industry. Top firms are in the process of establishing separate teams to work on Data and extract useful insights for Business Development Strategies of the organizations. Various Job roles involved in Data Science are listed below.
SAS Analyst, Data Analyst, Research Analyst, Business Analyst, Statistical Analyst, Hadoop Developer, Analytics Manager, Analytics Consultant.
On average, a fresher in Data Science can earn between Rs. 6-8 Lakhs per annum. With 4-5 years of experience and an excellent skill set, a Professional Data scientist earns above Rs. 15 Lakhs per annum.
FITA Academy offers affordable classes for Data Science Courses in Bangalore. Then choose from our best online or classroom accredited Data Science certifications program and start learning immediately. We offer multiple batches to suit different schedules. Do take advantage of our training methods so you don't miss any batches.
Benefits of Learning Data Science
There is a huge demand for skilled Data Scientists in India. Based on various reports, there are more than 1,00,000 vacancies in India for Skilled Data Scientists with 97% full-time job roles.

More than 20% of Job vacancies in India are available for freshers with strong fundamentals in Statistics, Programming language, Data Visualisation and are enthusiastic to learn and develop themselves regularly.

Data Analysts with knowledge in Python are most sought by various top MNC. Candidates with excellent skills in Python can join the Best Data Science Courses In Bangalore at FITA Academy to update themselves with industry-relevant skills in

Data Analytics

and make a successful career in Data Science.

IT Professionals willing to make a shift in their career path can opt for Data Science since it promises a better future with its phenomenal growth in the Indian IT Sector. Candidates willing to work in a dynamic and challenging environment can opt for the Data Science field to escape job roles that are monotonous with the minimal scope of the advancement of knowledge. Bangalore, the Silicon Valley of India, accounts for 24% of total Data Science related job vacancies in India.

Candidates interested in learning programming languages such as Java or Python can join Python or

Java Training in Bangalore

.

Data Science is one of the highly paid jobs in recent timaes and will set to make a huge footprint in the Indian IT Sector.
At FITA Academy, we believe that the best way to learn is a hands-on approach. Hence, we provide projects for our students to practise what they have learned during the classroom sessions. Moreover, we ensure that each student gets personalised attention to excel in their respective careers.
Top Organisations with most Job Opening in Analytics
Banking, Financial Services, and Insurance (BFSI) sector accounts for a majority of job vacancies for Data Science related jobs in India. Data Science has become a necessity for various organizations to keep pace with rapidly evolving cutting edge technologies across the globe. Top employers of Data Science related jobs in India are listed below.
KPMG

Deloitte

Amazon

Accenture

Honeywell

Wells Fargo

Ernst & Young

eClerx Services

Dell International

Hexaware Technologies
Our Data Science Training in Bangalore is designed to provide an in-depth understanding of the concepts involved in Data Science and its applications. After completing the training program, candidates will receive a Data Science Certificate along with the completion of the course. This certificate will prove your capability to work as a Data Scientist.
Here are some job roles and responsibilities after completing your Data Science Course in Bangalore at FITA Academy
Data scientist
Data scientists are highly sought after. Businesses employ them to identify trends in data. Additionally, they seek those who can construct models that can forecast future trends or outcomes. To accomplish this, they must collect and evaluate data. They evaluate the data using statistical methods and develop predictive models for future trends or events. The responsibility of data scientists is to develop models that can forecast customer behaviour and aid organisations in making better decisions. In addition, they collaborate closely with business analysts to comprehend how their data will be utilised and which problems it will answer.
Roles and responsibilities of Data Scientist
The role of the data scientist is to evaluate data from a variety of sources and generate insights that aid businesses in making more informed decisions. This necessitates knowledge of statistics, machine learning, programming, and business. A competent data scientist should be able to work on projects ranging in complexity from simple to complicated.

Data scientists are frequently referred to as "data miners" since they spend a significant amount of time examining vast quantities of data. They may also be referred to as "analysts" or "statisticians" depending on the type of project on which they work.

To extract usable information from data, data scientists employ statistical techniques such as regression analysis, clustering, classification, and association rules. In addition, they employ technologies such as R, Python, Hadoop, Hive, Pig, etc. to do these duties.

Data scientists must comprehend the impact of their discoveries on the bottom line of organisations. In addition, they must be able to effectively communicate their results inside the organisation so that others may comprehend them.

Data scientists may operate individually or in teams. Some companies like employing multiple data scientists who collaborate to solve problems.

Data scientists typically begin their careers with exploratory data analysis (EDA). EDA is the examination of data without any prior notions of what it may reveal. It enables data scientists to identify patterns and trends in the data that would have otherwise gone undiscovered.

After data has been evaluated, data scientists use code to automate operations or construct models using predictive analytics. Then, these models can be used to forecast future outcomes based on past occurrences.

Data scientists also develop dashboards and visual representations to display significant results. When conveying outcomes to others, dashboards and visuals are useful tools.

Additionally, many firms demand data scientists to participate in research projects. In this instance, they acquire fresh data and using statistical methods to discover answers to previously unknown questions.

Data scientists can specialise in a variety of subfields. For instance, some specialise on constructing prediction models, whilst others focus on extracting valuable insights from unstructured data.

Analysts and statisticians frequently collaborate with data scientists. Analysts typically consider the big picture and provide context for data scientists. Data gathering and cleansing are often performed by statisticians.
Data Engineer
Data engineers are responsible for developing and maintaining the infrastructure required for data storage and analysis. Additionally, they execute the technical activities involved in data collection and cleaning. Data engineers may also collaborate with other engineers in the design and construction of data systems. A data engineer is responsible for ensuring that data is stored optimally and is straightforward to access. Data engineers may collaborate with database administrators (DBAs), application developers, and information architects (IA). They also collaborate with business users to determine what data is required and how it will be utilised. Data engineers must have a comprehensive understanding of databases and database management systems (DBMSs). This is because they are responsible for the database's design and construction.
Roles and responsibilities of Data Engineer
Data engineers are responsible for designing and developing enterprise-wide data storage, processing, and distribution systems. He/she collaborates with database administrators, software developers, and operations personnel to ensure that data is accessible in a timely and reliable manner.

The responsibility of data engineers is to create and implement solutions that combine databases with applications and other IT components. In addition, they manage the necessary infrastructure to support these systems.

Data engineers participate in all phases of the development life cycle. They start by defining and documenting requirements and functional specifications. Next, they employ the relevant technology to implement the solution. Finally, they test and monitor the system's performance.

Data engineers utilise a number of technologies and programming languages to perform their duties. The programming languages Java, C#, Python, Ruby, PHP, Perl, JavaScript, SQL, and XML are widely employed.

Working with clients to define business needs; analysing data to determine which information is most useful; developing algorithms to extract relevant information; writing computer programmes to perform those functions; testing the program's accuracy; and deploying the programme into production constitute a data engineer's typical day.

Data engineering necessitates knowledge of many data formats, such as relational databases, object-oriented databases, NoSQL databases, key-value stores, document stores, and graph databases.

Because they must discover issues early in the project lifecycle, data engineers must possess good problem-solving skills. This assists them in avoiding issues later in the project.
Data Analyst
A data analyst is responsible for collecting, organising, and analysing huge amounts of data to determine patterns and trends. The data analyst may also use data analysis to predict future trends. Typically, data analysts work for large corporations. They frequently collaborate with data scientists and software developers. The position requires extensive number crunching, and the data analyst must have a solid understanding of databases and programming languages. Moreover, the data analyst must have knowledge of statistics and mathematical equations. They must be highly skilled in data manipulation. They must also comprehend the significance and meaning of the data. Analysts of data are supposed to perform data analysis and produce reports and recommendations based on their findings.
Roles and responsibilities of Data Analyst
A Data Analyst collects, analyses, and interprets data in order to give information for decision making. The primary objective of the position is to analyse and evaluate data acquired from various sources such as the web, mobile applications, social media, etc.

A data analyst must manipulate enormous quantities of data recorded in databases or spreadsheets. Within this data, they must be able to swiftly recognise patterns and trends.

A data analyst must also employ statistical approaches to make sense of the collected data. This involves the use of Excel, SPSS, R, SAS, Python, and Tableau, among others.

A data analyst may participate in any phase of a company's business process. For instance, they may be tasked with evaluating sales data to determine whether products are performing well, or with devising new marketing tactics based on client behaviour.

A data analyst must have knowledge of both structured and unstructured data. The term "structured data" refers to information that is organised in columns and rows. Examples include data sets derived from surveys, questionnaires, and other research methods. Unstructured data includes emails, papers, photos, audio and video files, and even tweets.

A data analyst must have strong communication skills. This requires the ability to describe their discoveries so that others can grasp their significance. It also requires the ability to produce clear and succinct reports and presentations.

A data analyst must be adaptable to shifting assignments. They must be able to quickly adjust to new situations and acquire new abilities.

A data analyst should constantly seek to advance themselves by learning new methodologies and technology.

A data analyst must be able to locate pertinent data and extract valuable insights from it.

A data analyst should have strong problem-solving and critical thinking skills.
Key Skills
Data Science as a profession requires a wide range of skills with expertise in the tools and techniques involved in Data Science. Some of the key skills expected from aspiring Data Scientists are provided below.
Statistical Skills – Statistics is vital for Data Science to process and analyze huge volumes of data and derive useful business insights from the processed Data. Segmentation, Clustering, and Classification are a few Statistical techniques of high demand in the Data Science field. The convergence of computer science with statistics opens up a popular field of study, Machine Learning; critical in detecting patterns from processed Data.
Programming Skills – Based on various reports it is conclusive that Candidates with excellent programming skills in Python or Java are in great demand. Certain companies also recruit candidates with hands-on experience in R programming.
Cloud Computing Skills – Data Science aspirants are expected to be well versed in AWS or Azure since a majority of top MNC are incorporating cloud-based workflow for better optimization. Candidates interested in learning AWS or Azure can join AWS Training in Bangalore or Azure Training in Bangalore at FITA Academy.
Data Visualisation Skills – Visual representation of key insights from the analysed data is essential for Data Scientists. Data Scientists utilise a variety of tools such as Matplotlib, Tableau, Microsoft Power BI, and Qlikview. These Business Intelligence tools help to visualise the key insights in various understandable formats in the form of bar-charts, graphs, pie-charts, etc.
Database Skills – Candidates should possess a sound knowledge of various Database Querying languages such as SQL, NoSQL, Oracle, and MongoDB. Candidates interested to learn SQL or Oracle can join SQL Training in Bangalore or Oracle Training in Bangalore at FITA Academy.
BIG DATA Skills – Data Science Aspirants are expected to possess strong fundamentals in various Big Data tools such as Hadoop and Spark. These tools are essential for Processing, Mining, and Extraction of key insights from huge volumes of Data. Candidates interested in learning advanced Big Data tools such as Hadoop or Spark can join Hadoop or Spark Training in Bangalore.
Machine Learning Skills – Candidates willing to be a part of Data-driven companies such as Facebook, Google, Uber, Amazon, Flipkart, etc. should possess a deep understanding of various Machine Learning methods and their applicability. Knowledge of key ML concepts such as K-Nearest Neighbour, random forests, ensemble methods, support vector machines, etc. iIt is essential to extract vital insights from processed Data. Students enthusiastic to learn advanced concepts such as Machine Learning can join Machine Learning Training in Bangalore at FITA Academy.
Communication Skills – Good communication enhances collaboration and cooperation in Business environments by establishing robust networks across various teams in the organization. Data Scientist gathers every piece of organizational Data from various departments in the organization. Effective communication is critical for Data Scientists to perform their tasks by communicating with various teams and essential to present their key insights to the organization.
Data Science Interview Questions and Answers
1. List the types of Bias?
Selection bias

Under coverage bias

Survivorship bias
2. What are the kinds of the kernel in SVM?
Linear Kernel

Polynomial kernel

Radial basis kernel

Sigmoid kernel
3. List a few kinds of Deep Learning Frameworks?
Caffe

Chainer

Keras

Pytorch

Tensor Flow

Microsoft Cognitive Toolkit
4. What are the libraries used in Machine learning in Data Science and explain their purpose?
| | |
| --- | --- |
| Libraries | Purpose |
| Numpy | Scientific Computation |
| Pandas | Tabular Data |
| Statsmodels | Time -Series Analysis |
| Scikit Learn | Preprocessing and Data modeling |
| NLTK and Regular Expression | Text processing Regular Expression |
| Pytorch and TensorFlow | Deep Learning |
5. What are the important skills that are required to have in Python concerning data analysis?
Masters in NumPy Arrays and N-dimensions.

Proficient knowledge in Pandas data frames.

Performing element-wise matrix operations and vectors on the NumPy arrays.

Familiar with Sci-kit learning.

Understanding of built-in data types.
6. What are the main distinctions between supervised machine learning (ML) as well as unsupervised machine learning?
Unsupervised ML:

Can detect clusters in datasets that are not labelled, without labels, using clustering algorithms such as K-means, hierarchical clustering, etc.
Supervised ML:

Utilise examples labelled with labels to build models that can determine outcomes based upon patterns of input.
7. How does reinforcement learning differ from supervised learning?
Reinforcement Learning: Learn how to maximise rewards by doing actions repeatedly until the reward goal is achieved.
8. Explain what a neural network is?
Neural Network: A model consisting of neurons connected together in layers to form a nonlinear function.
9. Describe what a self-organising map algorithm is?
Self Organizing Map Algorithm: An artificial intelligence technique attempts to create a topology similar to biological neural networks. It creates a self-organising group of nodes that exhibit collective behaviour.
10. Which one isn't an instance of unsupervised learning?
Clustering:

Regression analysis and classification Based on distance or similarity between objects.

Pattern Recognition:

Recognition of patterns within an array of data.
11. Define when would you classify an object as a member of which class?
One Class Classification:

Objects belonging to one single class or type.

Two Class Classification:

The object is one of two types.

Multiple Class Classification:

The object belongs to more than two types.
12. What is the main idea behind clustering?
Cluster data into groups based on similarities and dissimilarities.
13. What do you mean by "training set" and "test set"?
Training Set:

It is used to determine model parameters such as weights and biases.
Test Set:

Set used to evaluate model performance.
14. What are the advantages of using regression instead of classification?
Regression: Uses numerical values instead of discrete categories.
15. Why should the test set be independent of the training set?
Independent Test Set: It is used to evaluate model accuracy. The test set has to differ from those used in training.
Also, read Data Science Interview Questions with Answers for freshers and experienced candidates.
Student Testimonials
I would like to thank FITA Academy for giving the best Data Science coaching. They gave the right coaching starting from the basics to advanced concepts. Trainers provided in-depth course coverage about the data science concepts. FITA Academy is the best platform to learn Data Science Courses. Now I got placed in an MNC company through FITA Academy placement support.
I am Avinash and I have finished my data science Course at Fita Academy. Tutors way of teaching is very good. They clarified my doubts in each session and trainers provided practical training with live projects. I am very satisfied to complete my course at FITA Academy and now I have the confidence to clear my interview.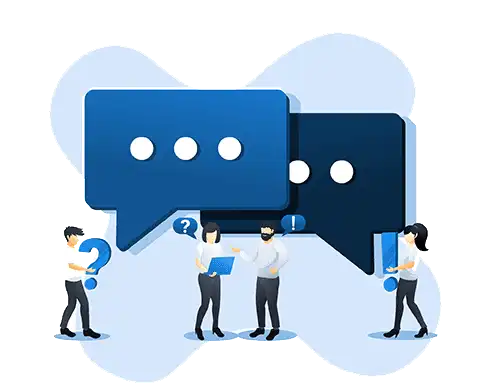 Have Queries? Talk to our Career Counselor
for more Guidance on picking the right Career for you!
Additional Information
Data Science is an interdisciplinary field that involves Statistical methods, Programming skills in Python or R Programme and sound business acumen. A Qualified Data Scientist is expected to possess excellent statistical and Programming skills with an eye for detail. Data science is utilized in a wide range of sectors in the economy and expected to shape the future of the business world.
Netflix, an online streaming entertainment portal, utilizes Data Science to aid its Hybrid recommendation systems for enriched user experience. They capture the viewing pattern data of consumers and help to optimize search results based on the user's preferences. Various E-commerce companies also utilize Data Science to provide better delivery of services by bringing out the best offers on products that are searched or in wishlist on their platforms.
Data Science is making a huge impact on various businesses in the manufacturing sector by predicting the error-prone zones in the manufacturing processes as well as in marketing strategies. Data Scientist primarily works for various organizations to analyze the company's data and extract useful business insights through various techniques and algorithms. In short, Data Scientists combine their statistical skills and Programming skills to create models using valid datasets and derive business strategies.
The world is moving towards the Fourth Industrial Revolution driven by the fusion of various technologies to blur the boundaries of physical, digital and biological entities. Data Science aids various technologies such as Artificial Intelligence, Big Data, Robotics, Machine Learning, Internet of Things(IoT), Quantum Computing, Biotechnology, Genetic Engineering, autonomous vehicles, etc.
A career in Data Science related jobs will bring in a good income to your coffers since the value added by Data Scientists to the organizations has a great impact on the businesses.
Learning Outcomes from Data Science Training in Bangalore at FITA Academy
If you are looking for a well-rounded training in data science, FITA Academy is the right place for you. We provide top-notch data science and machine learning training, which will equip you with the skills required to succeed in the industry. Here is a list of learning outcomes by enrolling in our comprehensive Data Science courses in Bangalore to help you understand what you will learn:
Gain an understanding of the Big Data ideas as well as the significance of this field in the modern world.

Acquire knowledge of the various data sets and the applications they have in solving problems in the real world.

Understand the uses for algorithms and how to implement them.

Gain an understanding of the various machine learning models and how they function.

Gain a knowledge of the various statistical methods and how they can be used to address problems that occur in the real world.

Gain a comprehension of how to build predictive models by utilising R, Python, SAS, and other programming languages.

Determine what are the difference is between supervised and unsupervised learning, and make sure you grasp it.

Explore various methods of visualisation and the ways in which they can be effectively applied to the resolution of problems that occur in real life.

Analyze various databases that are available and become familiar with the ways in which you can use them to store, examine, and display data.

Gain familiarity with a variety of software tools and the processes by which they can be combined to provide effective solutions.

Gain an understanding of the function of big data analytics in business and the ways in which it may be utilised in different types of businesses.

Learn about the most recent developments in big data analytics and the ways in which businesses can implement these changes.

Update yourself on the fundamental components of the big data architecture.

Acquire knowledge of the various methods for deploying big data systems.

Explore the practical applications of big data analytics in a variety of sectors.

The modern workplace has several jobs for data scientists, and it's important to learn what they are.

Gain an understanding of the many qualifications that are accessible to data scientists.

Find more about the

Data Scientist Salary For Freshers

, as well as the factors that influence it.

Discover the various career profiles that are available for data scientists and the ways in which these profiles differ from one another.

Gain an understanding of the various skill sets required to be successful in the field.

Find out more about the various educational routes you can take if your goal is to work in the field of data science.

Gain an understanding of the various certification programmes that are accessible to data scientists.
FITA Academy will assist you with acquiring the necessary skills and strategies for working with data, such as analysis, modelling, and visualisation. This is a good option for people seeking a solid foundation in data science, and it may be modified to meet your specific requirements. We equip students with the skills and knowledge necessary for success in the field of data science. This Data Science Training in Bangalore is suitable for novices, intermediates, and specialists. Students have a choice between self-paced online modules and in-person classes taught by seasoned experts.
Fundamentals of Data Science
The curriculum at FITA Academy is well-designed and helps students learn the basics of data science. We also offer abundant opportunities for experiential learning. In addition, the instructors at FITA Academy are knowledgeable specialists that can assist you better comprehend the ideas.
This Data Science courses in Bangalore will expose you to the fundamentals of data science by training you how to utilise Python and R for data analysis and statistical modelling, respectively. You will learn how to gather, store, and analyse various forms of data (e.g., text, images, and audio) as well as the various data types (e.g., text, images, and audio). In Module 1 of this data science programme, we will also examine fundamental topics such as classification, clustering, regression, time series forecasting, feature selection, dimensionality reduction, and visualisation.
This course is designed for students with no prior expertise in any of these fields who wish to get a general understanding of data science. Here are some fundamental concepts to help you understand what, why, and how the process of data science works.
How is data science implemented?
To understand how data science operates, let's first examine some fundamental concepts.
Data:

A collection of facts or numerical values that are kept in a database.

Modeling:

Modeling refers to the process of utilising mathematical equations to describe things that occur in the actual world.

Algorithms:

Problems can be solved in an automated manner using algorithms.

Predictions:

Making forecasts or projections based on previously gathered information.

Interpretation:

Understanding the reasons behind something that happened is called interpretation.

Visualization:

Presenting data visually.

Machine Learning:

The process of automating processes by utilising techniques from machine learning.

Statistics:

Statistics is the study of identifying and describing patterns in data.

Big Data:

Big data refers to large amounts of data that have been gathered over a period of time.

Data Mining:

Finding hidden patterns in data.

Data Analytics:

Data analytics is the process of combining a number of different tools in order to derive useful insights from data.

Data Science:

Data science is the process of generating useful insights by combining data mining, predictive modelling, and visualisation techniques.

Data Engineering:

Creating databases and managing massive data.

Data Science Tools:

Data science tools are applications that were developed for the purpose of data science.

R Programming Language:

R is a programming language that is utilised for the purpose of data analysis.

Python:

Python is a popular programming language that is often implemented in data science.

SAS: Statistical Analysis using SAS (SAS) is a data analysis software tool.
Hadoop:

Hadoop is a computing architecture that uses distributed computing and is used for data processing.

Spark:

Spark is an extensible computing platform that is distributed and used for data processing.

Tableau:

Tableau is a business intelligence tool that is utilised for the purpose of doing data analysis.
This above list contains only a few concepts of data science. FITA Academy's Data Science Training in Bangalore will teach you about a variety of other tools and technology associated with data science. Let's see how these tools function in tandem to solve complex problems using the procedure outlined below.
Data Science Process
After going over some fundamental ideas, let's go on to discuss about the process. Our Data Science Institute In Bangalore will teach you this procedure quickly so that you may enter the profession of data science. A variety of data visualisation tools are currently available to help you examine and present your data. The following happens when you begin working with data 
Collect data:

The initial stage in data science is the collection of data. Before beginning any analysis, you must confirm that your data is clean and accurate.

Clean up data:

Once the necessary data has been acquired, it must be cleaned. For instance, if you are evaluating the behaviour of customers, you may wish to eliminate duplicate records.

Analyze data:

Now that the data has been cleansed, you may begin examining it. You can determine which clients are most likely to acquire your products using descriptive data. Using regression analysis, you may also determine if there is a relationship between product pricing and sales volume.

Create Models:

Following data analysis, you can create a model. For instance, a decision tree can be used to classify customers into groups.

Test models:

Finally, you may assess the accuracy of your model by comparing its predictions to actual results. This allows you to identify areas in which your model requires development.

Evaluate results:

Evaluating the outcomes After you have put your model through its trials, you may evaluate how well it performed. If the model performs satisfactorily, it can be deployed in production. Otherwise, you can change it to match your specifications.

Deploy Model:

Once an effective model has been developed, it can be deployed on a server or cloud service.

Monitor Results:

To monitor the success of your model, you can collect response times and error rates, among other data. These metrics allow you to evaluate the performance of your model.

Improve Model:

If your model's performance is subpar, you can enhance it using machine learning approaches.
In this Data Science Tutorial, a comprehensive overview of the various areas of Data Science will be covered. Using technologies such as R and Python, you may learn about the Data Science process.
Data Science Life Cycle
Data Science's prime purpose is to resolve business challenges by providing potential insights from the analyzed data. The Life Cycle of Data Science begins with the identification of various business challenges. In this stage, the Data Scientist is expected to have the sound domain knowledge to identify the hurdles faced by the organization. Relevant Data Acquisition happens in the next level, where Data from various sources such as web servers, logs, APIs, Databases and online repositories are accumulated and provided as input to the next stage, Data Preparation. Data Preparation involves Data Cleaning to remove inconsistent datatypes & duplicate values; utilize various tools like Talend and Informatica for better data integration and management. Exploratory Data Analysis that follows Data Preparation; helps to define & refine data for the selection of feature variables that will be utilized in model development. Data Modelling ropes in various ML algorithms to identify a suitable model based on business requisites and select the best performing model using R or Python. Data Visualisation utilizes various Business Intelligence tools such as Tableau, Power BI and Qlikview to represent the key insights from the analyzed data and generate reports. The approved model is tested, deployed and maintained by Data Scientists who generate periodic performance reports.
Why Data Science?
The potential of Data has been realized in recent years and Data will be an important driver of future businesses.

Data Science helps in Predictive analysis from the huge volumes of the organization's data; aids to formulate business strategies for the benefit of the organizations.

Data Science is utilized in a vast majority of sectors such as Banking, E-commerce, Finance, Gaming, Healthcare, Education, Telecommunications, Travel, and Tourism.

Globally, businesses are in favor of incorporating automation in their workflows and Data Science will fuel the automation processes using Big Data and Machine Learning techniques.

Data Science aids marketing to a greater level since it processes bulk Data and derive consumer spending patterns and products most preferred by consumers in the businesses. Companies can promote products most likely to be preferred by consumers based on a user's search history and purchasing pattern using Data Science.

With increased Internet Penetration and Data Proliferation, the dire need of skilled Data Scientists for Business Organisations is visible in the near future to manage and derive potential insights from the voluminous data for setting a clear roadmap for the organizations.
Candidates interested in Big Data can join Big Data Training in Bangalore or Hadoop Training in Bangalore at FITA Academy.
Data Science Course Tracks offered in Bangalore at FITA Academy
Data Science Course using Python

Data Science Course using R

Data Science Course using SAS

Data Visualization using Tableau
At FITA Academy we provide training for the above-mentioned courses. In case if the students want to learn both Python and R they can go with the integrated Data Science Master program. In this course, they will learn about Machine Learning, Python, Tableau and SAS. Data Science Training in Bangalore at FITA Academy provides professional training with certification under the guidance of working professionals.
Tools Covered in the Data Science Course
NumPy

Pandas

SciPy

SAS

R

Python
What will you learn at the Data Science Training in Bangalore at FITA Academy?
Cleaning, Analysis, and Processing the Data

Creating Basic Tableau Visualization

Capable of Reading Confusion Matrix

Configuring and Navigating SQL Server

Creating Scripts in the SQL

Creation of Dummy variables

Building the CAP curve on the Excel

Creating Logistic and Linear Regression

A better understanding of the odds ratio

Able to perform efficiently all steps in the complex Data Science project.
Prerequisites to learn Data Science
There are no such requirements to learn the Data Science Course. If you have a basic knowledge of Mathematics and Statistics it would be of more benefit to you.
Eligibility Criteria to learn Data Science
Any freshers who aspire to begin their career in Data Science can choose this course. Besides, this course can be opted by working professionals to broaden their career opportunities and they are
IT Professionals

Marketing Managers

Business Analysts

Financial and Banking professionals
Data Science with Python
In this course, the students will be introduced to the fundamentals of Python Programming and its environment. Here you will also know about the basic techniques of Python programming like reading files, manipulating the CSV files, numpy library, and lambda.
Also, you know the cleaning techniques using the Python tools for Data Science. Functioning of groupby, pivot tables, and meger functions are taught effectively. Students can also learn about Applied Plotting, Data and Chart Representation in our Python Training in Bangalore. Also, you will learn about the visualization basics with the help of the matplotlib library. At the end of this session, one can understand the manipulation and cleaning of data and perform fundamental inferential statistical analyses.
In Machine Learning with Python, the students will get to know about what is Machine Learning and the descriptive analysis using the scikit toolkit. Dimensions of Data, Clustering of Data, Evaluation of Clusters are explained briefly to the students. Creating Predictive models using the supervised and unsupervised approaches will be discussed in a detailed manner. Methods of processing data, cross-validation, overfitting, building ensembles, and limitation of the predictive analysis model will be explained. By the end of this session, the students will be able to differentiate between clusters and classification techniques and find the specific dataset and feature that is required for given data. Also, the students will be able to write the Python code for carrying out the analysis.
Data Science with R
Here the students will be taught about the major ideas and tools in the Data Scientist toolbox. Introduction to the conceptual turning of data to reasonable knowledge. Practical introduction of tools that are used for programs like markdown, control, R, Github, and RStudio.
You will learn to program in R and use R for analyzing the data effectively. Installation of the required software for the statistical program environment and concepts of a programming language when implemented on the high-level statistical language. You will also know about the practical issues in statistical computing that include programming in R, accessing R package, writing R functions, reading data in an R function, Profiling R code, debugging and commenting the R Code.
Also, you will learn about obtaining the Data from the database, web, and APIs in multiple formats. Components like a data set which includes raw data, codebooks, processing instructions, and processed data will be taught. We will teach about exploratory techniques that are used for summarizing the data. Techniques that are applied for modeling commences and for the development of a complex statistical model. Plotting the systems in R and the fundamental principle of constructing data graphics are explained briefly.
Data Science with SAS
Here the students are trained with the critical programming skills of SAS. Knowing to access, manipulate, transform, develop the data quality for analytics and report. The basics of analytics and statistics and how to work with Hadoop, Pig, Hive, and SAS are explained briefly. Visualization and Exploration Data techniques.
Predictive and Machine learning modeling techniques and applying those techniques in distributed and big data sets. Pattern detection and Time-series forecasting are also taught clearly. Data Science Training in BTM at FITA Academy trains the students by explaining the concepts briefly and upskills the knowledge of the students with market-relevant skills.
Data Science with Visualization using Tableau 
The Basic concepts of Data Visualization and application of Data Visualization are taught here. Exploration of Tableau interface and the application of multiple tools that are offered by Tableau. Preparation of significant data in the tableau and communicating the relationship between Data Visualization and Analytics. Similarities between the exploratory and explanatory analysis in Data Visualization is discussed here. Assessment of Data and selecting appropriate visual representation for the data.
Getting to know more about the Tableau tools that are used in areas like Charting, Dates, Mapping, and Tableau Calculation. Types of chart which include Gantt Charts, Scatter Plots, Bullet Charts, and Histograms. A brief explanation of continuous and discrete data concepts.
Learning to create a quick table for custom calculation and their parameters. Prelude of mapping and identifying how the Tableau uses various types of geographical data.
Primarily used Data Science tools
Below are the general tools that are required for Data Science
Data Analysis Tools: Python, R, Statistics, Jupyter, SAS, R Studio, RapidMiner, Matlab and Excel.
Data Warehousing tools: SQL, Hadoop, ETL, AWS Redshift, Talend/Informatica
Data Visualization Tools: Tableau, Cognos, Jupyter, and R
Machine Learning Tools: Mahout, Azure ML studio, and Spark.
Data Science and Business Intelligence
Generally, people presume that Data Science and Business Intelligence are the same. But, it is not so. To know the differences between Data Science and Business Intelligence one should have a clear idea of their basic functionality. The Table that is given below would clearly explain the differences between them.
| | | |
| --- | --- | --- |
| Basis of Criterion | Business Intelligence | Data Science |
| Data Source  | It predominantly deals with the structure data. Example – Data Warehouse | It deals with all sets of Data like Structured and Unstructured data. Example – Feedback and Weblogs. |
| Method  | Business Intelligence follows the Analytical method. | Data Science Follows the Scientific method and Predictive Analytics. |
| Skills | Here we require the Visualization and Statistics skills for Business Intelligence. | Visualization, Statistics, and Machine Learning Skills are required for Data Science. |
| Focus | They focus on both the present and past Data | It focuses on the past, present and future predictions as well. |
Data Science is used in business intrinsically, where numerous disciplines are applied together for extracting insights from the complex data provided by the business. Whereas, Business Intelligence is used in monitoring the present situation of the business with the help of the historical data and conclusions.
In simple Data Science, analyses the Data to arrive at the future predictions of a business, where Business Intelligence just interprets the past Data. Data Science Training in Marathahalli at FITA Academy trains the students by explaining all the concepts that are related to Data Science in an efficient way. Also, the tutors at FITA Academy train the students with industry-relevant skills and enhance the career opportunities of the students.
Data Science and Big Data
Often we would have heard Data Science and Big Data terms together. It is because both these subjects are dealing with data. But, the operation and usage differ. With the differences, we can also see in what ways they are related.
Generally, Big Data deals with managing and handling an enormous amount of Data. Before Big Data, the industries, and companies did not have the relevant resources and required tools for managing large amounts of Data. Later, with the emergence of Hadoop and MapReduce, it was easy to handle the form of data. Whereas Data Science is known for the scientific analysis of the data. Data Science is quantitative and it uses numerous statistical methods to identify the insights of data. The below table will clearly explain the key differences between Data Science and Big Data.
| | | |
| --- | --- | --- |
| Basis of Criterion | Big Data | Data Science |
| Concept | Big Data deals with a diverse amount of Data types that are generated from various sources. | Data Science is more of Analysing the Data with specific tools and techniques. |
| Functions | Generate insights from an ample amount of data. | Data Science usually understands the pattern within data and make decisions based on that. |
| Industry | Big Data is used in TeleCommunication, E-Commerce services, and Security Services. | Sales, Financial Sectors, Risk Analytics, Image and Speech Recognition, and Advertisements. |
| Tools | Big Data uses tools like Spark, Hadoop, and Flink | Data Science uses tools like Python, R, and SAS |
Organization requires Big Data for knowing new markets, improving efficiencies, and developing competitiveness. While Data Science helps with mechanisms or methods for utilizing and understanding the potential performance of Big Data. Big Data makes use of analysis for performing the mining function of useful insights from huge volumes of data sets. While Data Science makes use of Machine Learning Algorithms and Statistical methods for training the computer to understand without much programming for making predictions from big data.
Big Data is represented by its variety, volume, and velocity which is also known as 3Vs, where Data Science provides the techniques and methods for analyzing the data represented by the 3Vs.
In a nutshell, Data Science is a part or concept of Big Data. It works on Big Data for deriving useful information in a predictive analysis method to make smart decisions. Data Science Training in Bangalore at FITA Academy provides a wide academic curriculum to the students and jones the necessary professional skills that are required for a Data Scientist professional efficiently.
Data Science and Machine Learning
Machine Learning is a part of Data Science. The word "Learning" in the term "Machine Learning" indicates that the algorithms rely on a few data which are used as the training set for the tuning model or the algorithm parameters. It includes numerous techniques such as Supervised learning, Navie, Bayes, and Regression. Also, not every technique can fit into this category. For instance, unsupervised learning focuses on detecting clusters without any prior training or knowledge to classify the algorithms. But here the Machines require the assistance of a human to label the clusters. Few of the techniques are hybrid while others are semi-supervised.
While Data Science is more than what is Machine Learning when compared. The Data for Data Science may or may not come from Machine Learning or the Mechanical process. But the primary difference between these two is the fact that Data Science includes the complete cycle of Data processing, not just statistical or the algorithm aspects. Data Science includes Distributed Architecture, Data Integration, Data Visualization, Automated Machine Learning, Big Data engineering, and DashBoard.
| | | |
| --- | --- | --- |
| Basis of Criterion | Data Science  | Machine Learning |
| Collection of Data | Data Science focuses on extracting the details or data in the tabular or image forms. | Machine Learning focuses on Polynomial Structures, Algorithms, and Word adding. |
| Level of Complexity | Data Science usually handles unstructured data. | Machine Learning uses Mathematical Concepts, Algorithms, Spatial Analysis, and Statistics. |
| Hardware Requirement | It requires scalable systems horizontally with High Disk and Ram storage. | It needs the Tensor Processor and Graphic Processor that is high-level hardware. |
| Skills Required | Data Science requires skills such as Data Profiling, ETL, Reporting, and NoSQL. | Machine Learning requires skills like R, Maths, Python, Stats, and SQL methods. |
To conclude Data Science or the Data Scientists use Machine Learning as a tool to arrive at a decision. Data Science Training in Bangalore at FITA Academy trains the students efficiently from the basics to the advanced topics holistically to the students under the working professional.
Data Science and Artificial Intelligence
As we all know Data Science is a vast subject, it includes numerous disciplines in it. Artificial Intelligence is also one of the disciplines that are used by Data Science to arrive at a decision when data is presented. Mentioned below are the major differences between Data Science and Artificial Intelligence.
| | | |
| --- | --- | --- |
| Basis of Criterion  | Data Science | Artificial Intelligence |
| Function Extent | Data Science involves numerous underlying operations. | Artificial Intelligence is limited by the implementation of the ML Algorithms. |
| Kinds of Data | Data Science can deal with both structured and unstructured data. | Artificial Intelligence can deal with the standardized form of vectors and embedding. |
| Tools Utilized | Python, R, SAS, Tensor Flow, SPSS, Keras and Scikit- learn. | Scikit-learn, Kaffee, Tensor Flow, PyTorch, Mahout and Shogun. |
| Application | Data Science is used in Marketing, Internet Search Engines, and Advertisements. | Artificial Intelligence is used in Automation, Robotics, Transportation, Manufacturing and Health care. |
| Control | It deals with the manipulation of data within the Data Science technique. | It can do Robotic control with the support of machine learning and artificial intelligence techniques. |
In a nutshell, Data Science is the collection of data for the analysis process while Artificial Intelligence is the implementation of those data in the Machine for knowing the data. Data Science makes use of Statistics for analyzing where Artificial Intelligence uses Machine learning. Data Science is all about identifying the hidden pattern in a given data while AI is imparting the autonomy of the data model. Data Science Courses in Bangalore at FITA Academy provides professional Data Science training under the guidance of working professionals with certification and 100% placement support.
Application of Data Science 
Data Science is part of Big Data that is intended for providing important data from the complex data provided to them. Data Science usually integrates the tools from inter-disciplines for collecting a data set and processing them. At present Data Science has made a tremendous impact on various industries. In the field of Medicine, the algorithms provided by Data Science have helped in predicting the side effects of a patient during a diagnosis. In the field of sports, the models and metrics provided by Data Science have defined the athletic potential accurately. Also, it has handled the traffic congestion, with the route-optimization models and diverting the traffic. The attribute of Data Science is enormous, also it is becoming one of the required fields in most of the domains. Data Science is applied in wide arrays, mentioned below are some of the important domains where Data Science is used predominantly.
Gaming

Healthcare Sector

Logistics Delivery

Image Recognition

Internet Searching

Speech Recognition

Airline Route Planning

Digital Advertisements

Fraud and Risk Detection

Price Comparison Website
Gaming: Data Science is primarily used in the field of sports. With the application of Data Science – Sony, EA Sports, Sony, Nintendo, Zynga, and Activation- Blizzard has improved their gaming experience or skills to the next level. Currently, many games are designed using the Machine Learning Algorithms and that eventually enhances the gaming experience. Besides, in the motion games, the challenger could check your previous moves and then shape the game accordingly with the help of Data Science.
Healthcare Sector: This sector is highly benefited from Data Science. This industry uses Data Science for artery stenosis, identifying tumours, and organ delineation apply frameworks such as MapReduce for finding the ideal parameters for the function like lung texture sorting. Here they apply Machine learning methods, analysis wavelets for the solid texture classification, support vector machine (SVM), and content-based medical photo/image indexing.
Logistics Delivery: Data Science techniques are also applied in companies like FedEx, DHL, and UPS for improving their operational efficiency. By using the application of Data Science techniques these companies found the best way to ship their products at the appropriate time to their customers. Also, this has made their work easier and cost-effective. Data Science Courses in Bangalore at FITA Academy provides a holistic understanding of the Data Science concepts and techniques under the guidance of working professionals. Data Science Tutors are industry experts and they provide the necessary industry-relevant skills to the students.
Image Recognition: This is also one of the major fields where Data Science is used. To understand image recognition, let's take the example, where you upload a picture of you and your friend on Facebook, later you get the idea of tagging your friend. The automatic tag suggestion feature is deployed by the use of a face recognition algorithm on facebook. Similarly, while using the WhatsApp web, we can scan the barcode on your web browser by using our cell phones. Besides, Google provides you the option of searching the images by uploading them. One can use an image recognition algorithm and it gives them the relevant results.
Internet Searching: This is probably the first thing that would strike for anyone when they think about Data Science. Rather than Google, there are a number of search engines like Bing, Yahoo, Ask and AOL. All the above search engines including Google use the Data Science algorithms for providing the best results in a few seconds for the searched query on their sites. It is to be noted that Google alone processes above 20 petabytes of facts/ information/ data daily. To conclude, there wouldn't have been Google today, if there was no Data Science. Data Science is a vital reason for the existence of Google.
Speech Recognition: Speech Recognition is similar to an image recognition application. Examples of Speech Recognition products are Siri, Google Voice, and Cortana. When you are not able to text a message, we can possibly send the message through the speech recognition feature. The only thing you have to do is to speak the message out and the feature would automatically convert it into text.
Airline Route Planning: It is a well-known fact that the Airline Industry across the world is known for holding its devastating misfortunes. Previously there had been numerous flight delays, change of time, location and so on in the Airline Industry due to the natural circumstances. But, now with the help of Data Science they were able to distinguish the important areas of enhancements. Currently, by using the Data Science techniques the aircraft organizations could do the following things,
Predicting the delay in the flights.

Making a decision on which class of planes to be purchased.

Whether to reach a certain destination directly or could we make a stop in between somewhere. For example, A flight can have a direct route from Bangalore to New York. But, on the other hand, it could also stop in any other nation and proceed with their fly to avoid natural calamities.

Alaska Airlines and Southwest Airlines are the Airline companies that have included Data Science in their organisation to make changes in the order of their working.
Digital Advertisements: Digital Advertising platforms primarily rely on Data Science for advertisement. Even though internet surfing is an important application of Data Science and Machine Learning, the complete Digital Marketing spectrum is its other application. The Data Science algorithms are used for displaying the banners on multiple websites and digital billboards in airports. This is the reason behind the digital advertisements to gain higher Click-through rates compared to traditional ads. Data Science Training in Bangalore at FITA Academy enhances the knowledge of the students in Data Science with market-relevant skills under the guidance of working professionals.
Fraud and Risk Detection: Data Science initially was used in the finance sector. The companies were constantly fed-up due to an increase in losses and bad debts year after year. Generally, banks collect lots of paperwork in the initial stage while sanctioning a loan. Instances were there where the companies missed storing data of their customers. It is then they decided to bring Data Scientists to overcome the loss. Now with the help of Data Science, the companies collect and divide data through past expenditure, customer profiling, and essential variables for analyzing the probabilities of default and risks. Data Science also helps in promoting their banking products based on the purchasing power of the customer.
Price Comparison Website: Most of the Price Comparison website uses Data Science for collecting the feeds. Here on this website, you can find numerous sellers on a single platform for one single product. For example sites like PriceGrabber, PriceRunner, Shopzilla, Junglee, and Deal Time. Currently, the price comparison websites are used in every sector like durable apparel, automobiles, and accommodation.
Future and Beyond
The future of a Data Science-based career is having a positive graph with increasing demand for talented and skilled Data Science Professionals. Metropolitan cities specifically, Bangalore is set to experience an exponential growth of Data Science careers in a wide range of sectors from Agriculture to Aerospace. Top Organisations are setting up separate departments to incorporate the latest technologies such as Machine Learning and Artificial Intelligence into their organizations as pilot projects. Data Science can be utilized in the latest technological advancements such as Artificial Intelligence, Big Data, Genetic Engineering, Autonomous Vehicles, Internet of Things (IoT), Robotic Process Automation, etc.
An important aspect that hinders top organizations from recruiting Skilled Data Scientists is the lack of a skilled workforce in India. The growth of skilled Data Scientists is falling behind the growth rate of Data Science related career opportunities leaving gaps in employment. Though organizations upskill their employees with relevant industrial training on Data Science, it is insufficient for the growing needs of this field. Data Science Course in Bangalore at FITA Academy bridges the skill gaps in the workforce by providing best-in-class training from experienced Data Science Professionals. Students at FITA Academy undergo hands-on training of the Data Science related tools and techniques under the guidance of industry experts. Professional experience of the Tutors exposes the students to the latest industrial practices in Data Science and enables them to make a successful career in Data Science.
The time is ripe to become a certified Data Scientist through Data Science Courses in Bangalore at FITA Academy since the latest reports highlight the demand for Talented Data Scientists is increasing while there is a lack of employability skills in the workforce.
Related Blog
Best Data Science Tools, Data Science vs Big Data, Technical and Non Technical skills required to become a Data Scientist, Top Programming Languages that every Data Scientist should Know, What Future Scope of Data Science and Data Scientist