Course Highlights & Why Data Science Course in Hyderabad at FITA Academy?
Learning the definition of Data Science, Data Science Life Cycle, AI, Machine Learning, Deep Learning, Artificial Neural Networks, and Natural Language Processing.
Understanding Machine Learning Model, its types, and learning to choose the right model, evaluate the model and improvise the performance of the model.
More knowledge on the types of models such as predictive models, multilevel models, and their processes such as Linear regression, polynomial regression, Algorithm boosting, and Adaptive boosting.
Comprehending Machine Learning Algorithms, its importance, types such as supervised, unsupervised, and reinforcement learning.
Exploring the Supervised learning algorithm, its types, and classification such as logistic regression, naive Bayes classifier, nearest neighbor, support vector machines, decision trees, random trees, and random forest.
Knowledge of Time Series analysis, its components, advantages, etc.
Insights on Unsupervised Learning Algorithms such as K-means clustering, Hierarchical Clustering, and Dimensionality Reduction.
Acquiring proficiency in Hypothesis testing, its advantages, its basics, and parameters.
Getting familiarised with Reinforcement Learning Algorithm, its advantages, and components.
Statistics, Probability theory, Probability Distributions, Machine Learning, Regression testing, etc are broadly taught to understand the clear picture of Big Data processing.
Upcoming Batches
| | | | |
| --- | --- | --- | --- |
| 23-09-2023 | Weekend | Saturday (Saturday - Sunday) | |
| 25-09-2023 | Weekdays | Monday (Monday - Friday) | |
| 28-09-2023 | Weekdays | Thursday (Monday - Friday) | |
| 30-09-2023 | Weekend | Saturday (Saturday - Sunday) | |

Classroom Training
Get trained by Industry Experts via Classroom Training at any of the FITA Academy branches near you
Why Wait? Jump Start your Career by taking Data Science Training in Hyderabad!
Instructor-Led Live Online Training
Take-up Instructor-led Live Online Training. Get the Recorded Videos of each session.
Travelling is a Constraint? Jump Start your Career by taking the Data Science Online Course!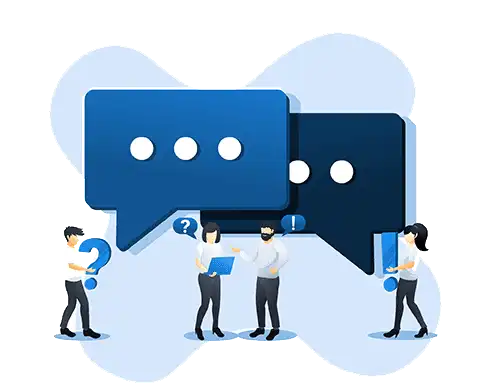 Have Queries? Talk to our Career Counselor
for more Guidance on picking the right Career for you!
Trainer Profile
FITA Academy's Data Science trainers are working industry personnel who have a maximum of 8+ years of experience in the field.
They majorly provide career-oriented training for students to get upskilled in technology.
Extensive practical sessions to make students familiar with the industry practices.
Interactive and informative classes are guaranteed under the mentorship of FITA Academy's expert trainers.
Notable classes and technical training sessions to enhance students' competency and aptitude.
Features
Real-Time Experts as Trainers
At FITA Academy, You will Learn from the Experts from industry who are Passionate in sharing their Knowledge with Learners. Get Personally Mentored by the Experts.
LIVE Project
Get an Opportunity to work in Real-time Projects that will give you a Deep Experience. Showcase your Project Experience & Increase your chance of getting Hired!
Certification
Get Certified by FITA Academy. Also, get Equipped to Clear Global Certifications. 72% FITA Academy Students appear for Global Certifications and 100% of them Clear it.
Affordable Fees
At FITA Academy, Course Fee is not only Affordable, but you have the option to pay it in Installments. Quality Training at an Affordable Price is our Motto.
Flexibility
At FITA Academy, you get Ultimate Flexibility. Classroom or Online Training? Early morning or Late evenings? Weekdays or Weekends? Regular Pace or Fast Track? - Pick whatever suits you the Best.
Placement Support
Tie-up & MOU with more than 1500+ Small & Medium Companies to Support you with Opportunities to Kick-Start & Step-up your Career.
Data Science Certification Training in Hyderabad
About Data Science Certification Training in Hyderabad at FITA Academy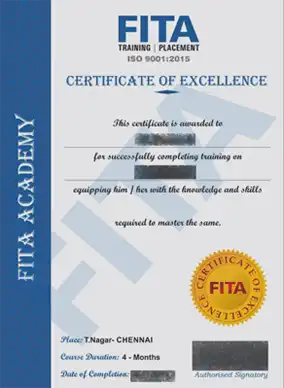 Data Science Certification Training in Hyderabad
Data Science is a growing field in this digital era but the field has already attained the status of eminence and fame owing to its shiny title and the undying future of Big Data. Either way, the field is promising more career opportunities to its aspirants on the condition that possessing the right skills, competency, and expertise. We, at FITA Academy, largely help the aspirants to have the right combination of the skills and expertise through our thorough training program, teaching students the industry practices and requirements. The Data Science certification provided by FITA Academy will highly impart the required skills of Statistical Analysis, Machine Learning, Programming, and Data Storytelling in students which are the basic and foundational Data Science skills helping them to understand the "Big Data" domain clearly. Apart from the foundational skills the training also teaches soft skills like Analytical thinking, Critical thinking, Inquisitiveness, and Interpersonal skills to apply the learned skills effectively to get actionable insights from the Big Data. Enrolling in the Data Science Training in Hyderabad at FITA Academy will boost your knowledge of the Data Science domain extensively helping you to understand the trivial as well as substantial concepts more effectively.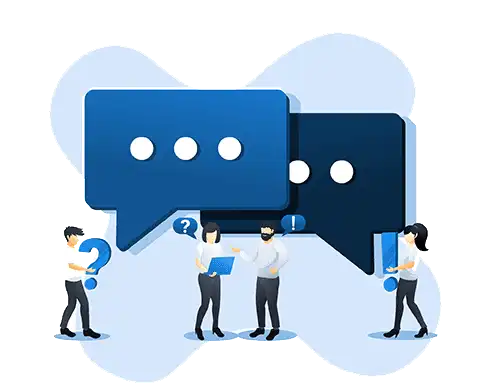 Have Queries? Talk to our Career Counselor
for more Guidance on picking the right Career for you!
Job Opportunities After Completing Data Science Course in Hyderabad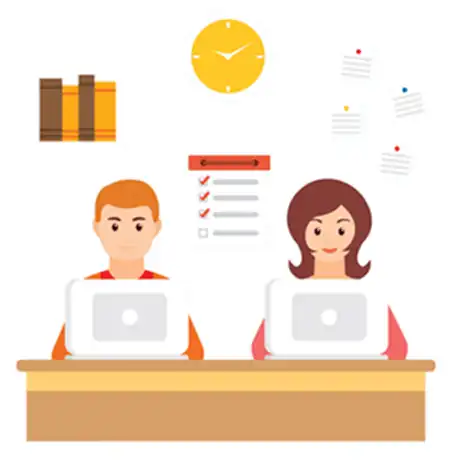 Did you know that India is the second-highest country in recruiting the most number of Data Scientists? Well, yes that's true according to the US Bureau of Labour Statistics and India is second to the US in needing Data Scientists from smaller Startups to big MNCs, IT organizations, and E-commerce enterprises. The same Statistics also revealed that the number of job openings for Data Scientists will see a hike of 28% worldwide by 2026, well that is practically 11.5 million jobs. The growth of the Data Science field has been significant in recent years owing to the nature of its ability to produce relevant and useful data for all kinds of organizations and corporations of all sectors. This has been a revelation for the Data Science field to see a new tremendous growth which positively has laid the road for a sustainable future for all sectors by providing empowering data-based results to shape the growth of their businesses. To give proof to the above statements, a LinkedIn report has revealed that there has been a 650% increase in the Data Science jobs since 2012. The Glassdoor job portal has also released a statement that there were about 1700 job openings in the year 2016, which rose to 4500 in 2018 and to 6500 in 2020.
So the Data Science aspirants have nothing to be skeptical about whether they will be provided with enough job opportunities in the field as Data Science has a beaming future with its cutting-edge technology.
Before moving to the job profiles for the Data Science candidates let's know some of the roles and responsibilities of Data Scientists.
Roles and Responsibilities of Data Scientists
Processing both structured and unstructured data and transforming them to clear readable data.
Finding the Data Analytics solutions for the processed data to help businesses achieve desired results.
Utilizing Analytical techniques like text analytics, machine learning, and deep learning to process data.
Solving data-based complex business problems.
Cleansing and Validating data to achieve data accuracy and clarity.
Properly communicating the results to the company's stakeholders via Data Visualization.
Coming to the job profiles, below are some of the attractive job roles provided for certified Data Scientist candidates by Startups to big MNCs.
Data Scientists
Data Analysts
Data Engineers
Business Intelligence Specialists
Data Architects
Machine Learning Engineer
Machine Learning Scientist
Applications Architect
Enterprise Architect
Data Architect
Infrastructure Architect
Business Intelligence Developer
Statistician
The average salary of Data Science Engineers in India is Rs. 8,86,503 per annum. An Entry-level engineer earns around Rs. 5,39,857 per annum. The mid-level professional earns around Rs.7,18,985 per annum. Experienced professionals earn around Rs. 1,200,000 per annum.
Join our Data Science Course in Hyderabad at FITA Academy and enhance your skills according to the industry requirements under the prospective training of our training experts.
Also Read: Data Science Interview Questions and Answers
Student Testimonials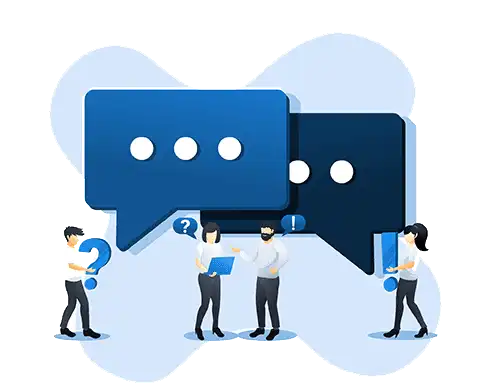 Have Queries? Talk to our Career Counselor
for more Guidance on picking the right Career for you!
Additional Information
The Data Science Training in Hyderabad at FITA Academy is the right place to learn Data Science step by step with real Data Analytics examples and have exposure to technologies like Python, R, SAS, and Tableau visualization which is typically used by a Data Scientist in their day-to-day work. Enhance your career opportunities by learning the Data Science Course at FITA Academy under the guidance of experienced tutors. Data Science is an interdisciplinary field. It uses scientific methods, algorithms, and systems processes to extract insights or knowledge from structured and unstructured data. Data Science primarily unifies the concepts of data analysis and statistics to understand and analyze the facts within the Data. Data Science derives techniques and theories from various fields such as Mathematics, Statistics, Science, Information, and Computer Science. It also incorporates the techniques of cluster analysis, data mining, data visualization, and machine learning.
As businesses step into the arena of Big Data, the need for the storage of data also grew laterally. All the businesses have begun to shift their focus on building the frameworks and storage of Data. Hence, Data Science has embarked on its significance in Big Data. Data Science Training Institute in Hyderabad at FITA Academy provides a comprehensive understanding of the course to the students. Tutors at FITA Academy trains the students with in-depth knowledge of the subject and helps them in achieving their professional careers as well.
Data Science Course Curriculum at FITA Academy
Data Science Course using Python
Data Science Course using R
Data Science Course using SAS
Data Visualization using Tableau
We offer training for all the above-mentioned courses. If the students are interested in learning both R and Python they can opt for the integrated Data Science Master program under which they will learn about Python, Machine Learning, SAS, and Tableau. Data Science Training in Hyderabad at FITA Academy provides the necessary training to the students and makes them understand the concepts of Data Science and its application in practical scenarios.
Eligibility criteria and Prerequisites to learn Data Science Course
Eligibility criteria: Freshers who aspire to begin their careers in Data Science can opt for this course. Listed below are the professionals who can learn this course and broaden their career horizons.
IT Professionals
Analytics Managers
Business Analysts
Banking and Finance Professionals
Marketing Managers
Supply Chain Network Managers
Prerequisites to learn Data Science: There are no such requirements. But if you have some basic knowledge in statistics and programming language it would be of added advantage for you to learn the course easily. Data Science Training in Hyderabad at FITA Academy supports the students with a wide academic curriculum and they provide the right blend of theoretical and practical knowledge to the students.
Career Prospects of Data Science
Data Science is one of the emerging careers globally. Many businesses have stepped into the era of Big data for the storage of Data and the scope for Data scientists is high compared to other professions. Based on the report submitted by Deloitte Limited there is a huge demand for data scientists across the world. Also, in India, there has been a 20% increase for the Data Scientist role compared to last year on the report submitted by PayScale.com. Since Data Science is a multidisciplinary field the job opportunities for this field are immense. Listed below are the various streams of businesses that hire Data Scientist candidates.
Search Engine Companies:
Social Networking Companies:
Linkedin
Facebook
Twitter
Tumblr
Instagram
Engineering Companies:
Intel
IBM
HCL Technologies
Wipro Technologies
Verizon
Visa
Oracle
SAP
Boeing
Oracle
Tata Consultancy Services (TCS)
Cognizant Technology Solutions (CTS)
Capgemini
Hewlett-Packard (HP)
Financial Companies:
Apple
eBay
EMC
Bank of America
Capital One
Paypal
GE Capital
One can kick-start their professional career in any of the above-mentioned streams of business by learning the Data Science Course in Hyderabad at FITA Academy professionally under the guidance of industry experts. Tutors at FITA Academy provide the necessary training to students for equipping themselves in a professional environment.
Roles and Remuneration offered for Data Science careers
Listed below are some of the job profiles that are offered in an organization.
Data Scientist
Data Architect
Data Administrator
Data Analyst
Statistician
Business Analyst
Data/Analytics Manager
Business Intelligence Manager
Machine Learning Engineer
Enterprise and Application Architect
The average package offered for a fresher is Rs. 5,00,000 per annum and the remuneration may vary with years of experience. On average, a Data Scientist with 5 years of experience can earn around Rs. 15 lakhs per annum, and Senior Data Scientist professionals with more than 12 years can earn up to Rs. 20 lakhs per annum.
Enroll yourself in the Data Science Training Institute in Hyderabad at FITA Academy and widen your knowledge in Data Science with advanced tools like Python or R which are required for a Data Scientist role.
The life cycle of Data Science
Data Science is the evolving term at present and it has gained significant attention among the graduates and IT professionals as well. The common perception that most people have about Data Science is that it is the process of collecting and classifying data based on the requirements of the organization. But there are more attributes that are included in the Data Science process: they are a collection of data, maintaining the collected data, processing of data, analyzing data, and communicating the data. The steps involved in each process are explained in detail below.
1) Collection of Data:
Data Acquisition
Data Entry
Signal Reception
Data Extraction
2) Maintaining the Data collected:
Data Warehousing
Data Cleansing
Data Staging
Data processing
Data Architecture
3) Processing the Data:
Data Mining
Classification / clustering
Data Modelling
Data Summarization
4) Analyzing the Data:
Exploration of Data and confirming the Data
Providing predictive analysis
Regression
Text Mining
Qualitative Analysis
5) Communicating the Data:
Data Reporting
Data Visualization
Business Intelligence
Decision Making.
The Data Science Course in Hyderabad at FITA Academy explains the various concepts of Data Science clearly to the students and they train the students efficiently in applying the Data science concepts in the practical scenarios as well.