Course Highlights & Why German Language Course in Madurai at FITA Academy?
Introduction to the Significance of learning the German language, the importance of the German Language in present times, Benefits of learning the language, and career prospects.
Learning to Speak, Think, Self-introduce, Communicate, Speak with diction, understand the accent.
Comprehending the Language Competence, the Country's Culture and its influence on the language, its connection with other areas of study, being the mother language of the European Union, etc.
Understanding the Purpose of learning the German language through perceptions of the language experts, its future scope, and the value it provides the learners.
Apprehending Listening, Reading, Writing, Speaking skills of the German language.
Exploring the Level 1 of the German language through Text Writing, Text forming, Pronunciation and Intonation, Language Comparison, etc.
Gaining knowledge of the Level 2 of the German language through language reflection, cultural reflection, Phonetics, Grammar, Orthography, Lexis, etc.
Mastering Listening comprehension, Reading Comprehension, Grammar, Vocabulary, Spoken Interaction, Written Production, and such.
Revising the previous question papers, examination material, popular Authors' German books, and Workbooks.
Assessing the candidates' performance through assessments, examinations, and tests.
Upcoming Batches
| | | | |
| --- | --- | --- | --- |
| 08-06-2023 | Weekdays | Thursday (Monday - Friday) | |
| 10-06-2023 | Weekend | Saturday (Saturday - Sunday) | |
| 12-06-2023 | Weekdays | Monday (Monday - Friday) | |
| 17-06-2023 | Weekend | Saturday (Saturday - Sunday) | |

Classroom Training
Get trained by Industry Experts via Classroom Training at any of the FITA Academy branches near you
Why Wait? Jump Start your Career by taking German Language Course in Madurai!
Instructor-Led Live Online Training
Take-up Instructor-led Live Online Training. Get the Recorded Videos of each session.
Travelling is a Constraint? Jump Start your Career by taking the German Online Course!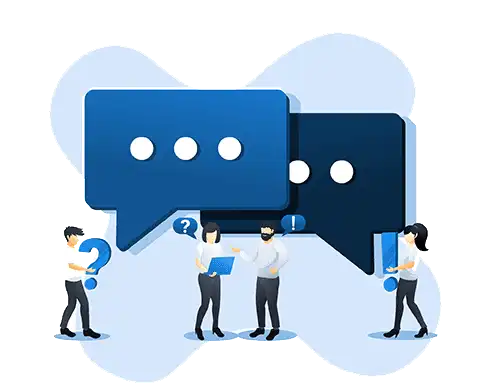 Have Queries? Talk to our Career Counselor
for more Guidance on picking the right Career for you!
Trainer Profile
The German Language experts of FITA Academy are highly knowledgeable professionals who possess distinct knowledge and expertise in the language.
The German Experts are capable of handling a large number of students in batches and can train students according to their needs and wants.
The German tutors possess a maximum teaching experience of more than 10 years.
The German Language trainers conduct Knowledge induction and Skill development programs for students to enhance their competency in the language.
Soft skills like Leadership skills, Communication skills, Interpersonal skills, Teamwork skills, and problem-solving skills are also developed under the training of our professional training experts.
Features
Real-Time Experts as Trainers
At FITA Academy, You will Learn from the Experts from industry who are Passionate in sharing their Knowledge with Learners. Get Personally Mentored by the Experts.
LIVE Project
Get an Opportunity to work in Real-time Projects that will give you a Deep Experience. Showcase your Project Experience & Increase your chance of getting Hired!
Certification
Get Certified by FITA Academy. Also, get Equipped to Clear Global Certifications. 72% FITA Academy Students appear for Global Certifications and 100% of them Clear it.
Affordable Fees
At FITA Academy, Course Fee is not only Affordable, but you have the option to pay it in Installments. Quality Training at an Affordable Price is our Motto.
Flexibility
At FITA Academy, you get Ultimate Flexibility. Classroom or Online Training? Early morning or Late evenings? Weekdays or Weekends? Regular Pace or Fast Track? - Pick whatever suits you the Best.
Placement Support
Tie-up & MOU with more than 1500+ Small & Medium Companies to Support you with Opportunities to Kick-Start & Step-up your Career.
German Certification Classes in Madurai
About German Certification Classes in Madurai at FITA Academy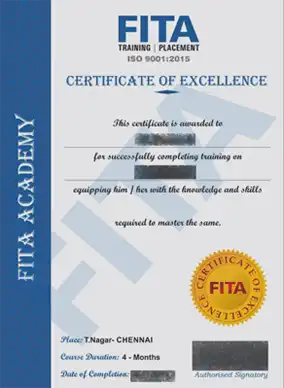 German Certification Classes in Madurai
The German Certification Course designed by FITA Academy caters to all the German Language aspirants in and around Madurai. We have drafted the Syllabus of the German Language through the help of German experts who possess a profound and precise understanding and knowledge of the language. They have also authored many German books helping students to learn and understand the language in a simple and easy way. The same experts handle the training for FITA Academy students, so the students can gain a sound understanding and deep knowledge of the language, first-hand. FITA Academy's German Language experts don't stick to the usual and conventional training methods but instead have adopted a unique method of teaching which is exposing the students to real-time use cases and practices. Thus making sure that students are highly-benefitted by helping them learn the language in a more realistic way so that it will be easy for them to remember their learnings as well as implement their learnings in a more productive way. The German Certification course is divided into six levels which are – A1, A2, B1, B2, C1 and C2. Each level specifies a certain knowledge gained which can be utilized either for professional or personal purposes. Thus by attending FITA Academy's German Language Course in Madurai, students get to experience an influential learning program that will aid them in getting high-end jobs with lucrative salary benefits.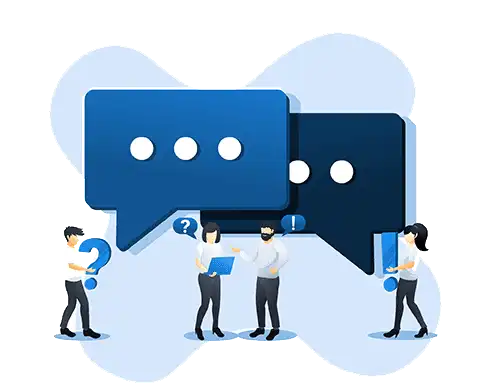 Have Queries? Talk to our Career Counselor
for more Guidance on picking the right Career for you!
Job Opportunities After Completing German Classes in Madurai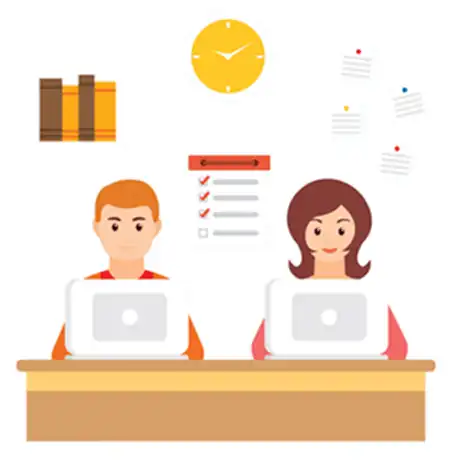 The German Language has become one of the most influential languages in our modern-day world. Presently, the language has been sought by many people around the world to learn and exploit it. The list of people includes students, language aspirants, or precisely foreign language aspirants, generically called linguaphiles, graduates who want to do their post-graduation or Ph.D. in Germany, common people who want to work or settle in German. The list goes on as there are no specific requirements necessary to learn a language even if it is a foreign one. Languages are desired by almost all kinds of age groups, for example, even a 10 year will be excited to learn a new foreign language and the same excitement can be seen in a 50 or 60-year-old person. So keeping this in mind and greatly inspired by the people's love for learning a new language, especially German, FITA Academy has put forth an immersive training program, the German Classes in Madurai for candidates who want to be specialized in the German language. So students of all age groups can confidently join our training program and get their dream jobs that are available in the language and communications field.
Some of the countries that have a high demand for German learners are India, Poland, France, Egypt, Mexico, Kenya, and Russia. Some of the job opportunities available in these countries are German Language Trainer/Teacher, Translator/Interpreter, Tourist Guides, Hospitality Manager, Aviation Manager, Media, and Communication Personnel, Journalist, Public Relations Manager, Advertising Manager, BPO or KPO personnel, etc. Among the above-mentioned countries, India stands tall in learning German as well as recruiting German-learned candidates for professional purposes. India is also in the second position in paying German learners, a hefty amount for their knowledge, language skills, Communication, Writing or Translation skills, and finally, for their presentation skills. An average German-learned employee or personnel earns a maximum of Rs. 9,51,375 per annum in India. Join FITA Academy's German Language Classes in Madurai to see yourself reaching for your career and personal goals by possessing an enthralling knowledge and understanding of the German language.
Student Testimonials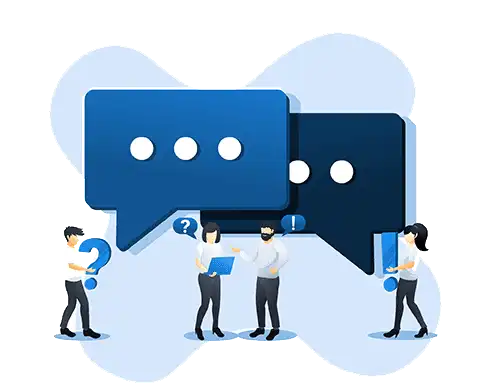 Have Queries? Talk to our Career Counselor
for more Guidance on picking the right Career for you!
Additional Information
Why choose FITA Academy to learn the German Language Course in Madurai?
If you have been searching for learning a professional German Language Course in Madurai, enrolling at FITA Academy would be the best choice for language aspirants. German is a language that has a high demand among students in India as it is a necessary requirement to get admissions to top-of-the-line German Universities. Learning German is easy, especially with our professionally designed language course done by the German Language experts at FITA Academy. Our team consists of professional trainers that have many years of training people in the German language.
The German Classes in Madurai FITA Academy are taught at various levels.
The different levels are:
Level 1: German A1 Certification
Level 2: German A2 Certification
A1 and A2 are Beginner Level Courses
Level 3: German B1 Certification
Level 4: German B2 Certification
B1 and B2 are Intermediate Level courses
Level 5: German C1 Certification
Level 6: German C2 Certification
C and C2 are Advanced Level courses
You can opt to learn any level of the German Language Course.
Benefits of Choosing FITA Academy to learn the German Classes in Madurai
You can learn the language quickly and effectively.
The curriculum of our institution matches the globally recognized curriculum.
Practice lessons to make you perfect in the language.
Personalized help to clear the DELF A1 and DELF C2 Certification exams.
Smaller batches for personalized attention.
Fast Track and Weekend flexibility options for students.
The overview of the syllabus for the A1, A2, B1 and B2 levels are given below.
A1: Introduction to German alphabets, phonetics and pronunciation; introducing oneself and others with simple sentences and being able to answer basic personal questions; being able to understand and respond to daily-life queries and instructions, questions, short telephonic conversations, and requests, etc., if spoken clearly and slowly; being able to fill up forms for classes and courses; ask for and give directions using prepositions
Grammar: An introduction to types of Articles and Verbs, Nouns, Numbers, Gender, Pronouns, Present and Simple past tense.
A2: Ability to understand and extract relevant information in public announcements, broadcasts, newspapers, radio, etc. understand expressions and phrases on topics directly related to the person and his/her habits, life, routine, likes/dislikes, etc.; Ability to speak clearly and concisely about situations that involve the direct or indirect exchange of information on simple topics; able to describe people, their work and immediate environment, education and topics related to personal details concisely; understanding familiar matters such as instances at school, work, public places, etc.
Grammar: An Overview of Articles, Adjectives: with/without Articles, Prepositions: Dative & Accusative, Perfect tense and future, Pronominal verbs.
B1: Produce complex/compound texts of different lengths with or without the help from a dictionary on everyday topics related to personal life, personal background, daily needs; able to recall or narrate and describe dreams/aspirations/events in the past/present /future, hopes and ambitions, etc. both in oral and writing form; express personal feelings and explain cause/reason/consequence, etc. Express in oral and writing form opinion/ beliefs/suggestions about simple matters related to personal likes and dislikes and controversial issues such as pollution/people/culture/education/unemployment/ governments/politics, etc.,
Grammar: Active and Passive voice, Genitive forms, Reported speech.
B2: Understanding and reacting to ideas related to the complex text on both concrete and abstract topics like specialized topics related to technology, science, education, etc. Express fluently with native speakers during regular interaction without strain in understanding; create complex but clear text on different topics a viewpoints on an issue; able to use language effectively in social/professional /academic context.
Grammar: Using Conjunction, Cause, Effects, Give opinion, Advice, Discuss advantages/benefits and disadvantages/short-comings about any topic.
You can opt for any level to study the German language. We have designed the German Language Classes in Madurai at FITA Academy with a unique teaching methodology that will enable you to learn the language quickly and effortlessly.