Course Highlights & Why German Classes In Bangalore At FITA Academy?
FITA Academy provides a comprehensive academic curriculum that matches the Global requirements.
German Course in Bangalore at FITA Academy is designed by certified German Professionals.
FITA Academy provides a multi-disciplinary approach, with due emphasis on writing, reading, listening and, speaking skills in German.
Training is provided from the fundamentals to the tedious grammar part of German.
Trainers have a decade of experience in this field and they provide applied learning with numerous role-plays and live scenarios.
Recap Sessions with flexible batch timings.
Instructor-led training sessions to clear the doubts of the students.
Weekday, Weekend and Fast-track German Classes in Bangalore at FITA Academy for your convenience.
Enroll German Training in Bangalore at FITA Academy and learn the language holistically under the guidance of expert professionals.
Upcoming Batches
| | | | |
| --- | --- | --- | --- |
| 05-10-2023 | Weekdays | Thursday (Monday - Friday) | |
| 07-10-2023 | Weekend | Saturday (Saturday - Sunday) | |
| 09-10-2023 | Weekdays | Monday (Monday - Friday) | |
| 14-10-2023 | Weekend | Saturday (Saturday - Sunday) | |

Classroom Training
Get trained by Industry Experts via Classroom Training at any of the FITA Academy branches near you
Why Wait? Jump Start your Career by taking the German Classes in Bangalore!
Instructor-Led Live Online Training
Take-up Instructor-led Live Online Training. Get the Recorded Videos of each session.
Travelling is a Constraint? Jump Start your Career by taking the German Online Course!
Syllabus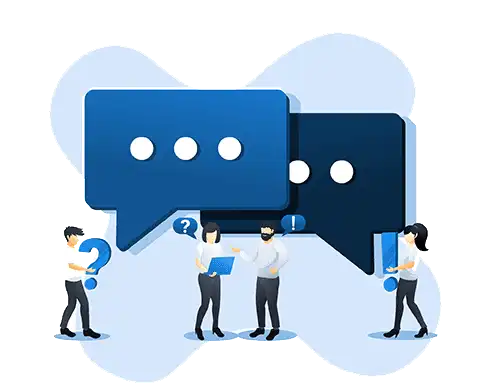 Have Queries? Talk to our Career Counselor
for more Guidance on picking the right Career for you!
Trainer Profile
German Faculties in Bangalore at FITA Academy are certified professionals.
German Trainers are subject-matter experts who have 12+ years of experience in training the students to learn the language efficiently.
Highly-qualified trainers who are capable of training all the six levels of the German language, the standard which is framed by the Common European Framework Reference.
Tutors at FITA Academy train the students efficiently to read, write, listen, and speak in German.
Blended-Training with necessary individual attention.
Trainers support and encourage the students to talk fluently in German.
Trainers explain the nuances of the language clear to the students and make the students speak eloquently.
Features
Real-Time Experts as Trainers
At FITA Academy, You will Learn from the Experts from industry who are Passionate in sharing their Knowledge with Learners. Get Personally Mentored by the Experts.
LIVE Project
Get an Opportunity to work in Real-time Projects that will give you a Deep Experience. Showcase your Project Experience & Increase your chance of getting Hired!
Certification
Get Certified by FITA Academy. Also, get Equipped to Clear Global Certifications. 72% FITA Academy Students appear for Global Certifications and 100% of them Clear it.
Affordable Fees
At FITA Academy, Course Fee is not only Affordable, but you have the option to pay it in Installments. Quality Training at an Affordable Price is our Motto.
Flexibility
At FITA Academy, you get Ultimate Flexibility. Classroom or Online Training? Early morning or Late evenings? Weekdays or Weekends? Regular Pace or Fast Track? - Pick whatever suits you the Best.
Placement Support
Tie-up & MOU with more than 1500+ Small & Medium Companies to Support you with Opportunities to Kick-Start & Step-up your Career.
German Certification Training in Bangalore
About German Certification Training in Bangalore at FITA Academy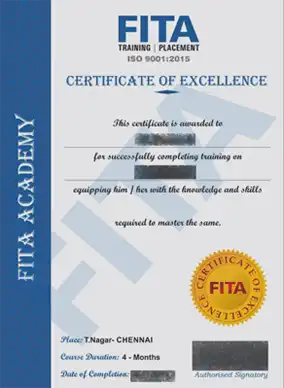 German Certification Training in Bangalore
German Course Certification is the qualified credential which states the ability of a person's knowledge in German. It specifies clearly that the person who has undertaken the German Training has cleared the exam that was conducted to test the efficiency.
Also, this is an authentic proof that mentions the person is capable of reading, write, speak, and listen in German.
German Certification Course in Bangalore at FITA Academy provides training with certification for the students and professionals as well and develop their multilingual skills. Training is offered by renowned experts who have a decade of experience in this field.
10 benefits of German Certification Training in Bangalore at FITA Academy
Better Job Prospects in Germany: As per recent research, it has been found that there is huge demand of skilled manpower in various sectors like the healthcare and IT sector, etc. So if you are from India and seeking better job prospects, then opting this German language course in Bangalore can be beneficial to enhance your CV. It will make you eligible for better job opportunities than other certificates with no specific industry association. In most cases, German job seekers are offered higher salaries with only having German certifications.
Best Career Growth Opportunities: If you have good command over the German Language and able to speak fluently, then choosing certification training as a career option can give you the best growth opportunities. Once you opt for a german certification, you will be invited by different companies, universities, or individuals. This gives you an excellent opportunity of gaining experience and learn new things. You can work in the private sector, education sector, government organizations, etc. After completing the german courses in Bangalore, you need to submit test papers and take the exam to get your German Credential.
Highly Competitive Salaries: The salary range varies based on your level of qualification and experience. For instance, if you hold a German certificate but without any working experience, you may get around 20% more than others.
Hands-On Experience Learning: Since all these German Certification Training courses are conducted with practical sessions, you will not just learn theoretical knowledge but also get hands-on exposure to real-world situations. If you have previous experiences of German Language in school or college days, then it will help you to crack the concepts easily.
Achieving Flexible Working Hours: As our german language classes in Bangalore are designed so that it can be done online/offline, you don't need to follow rigid timing for attending classes. Hence, you can start learning whenever you have free time and finish it. However, we encourage students to complete their German Certification in a minimum period so that they can avoid unnecessary expenses.
Getting the Latest News About the World Economy: You might come across many questions related to current affairs during your German Certification Training. So, being familiar with current news events in the global market can save lots of time & money. Moreover, your German certificate skills can fetch you jobs in high-class companies where you can interact directly with senior executives.
Networking Opportunities: After completing German Certification Courses, every student gets access to a network of people who share common interests and passions. They are willing to help each other out in terms of career guidance. Therefore, joining a networking group can open up wonderful doors to get connected with the right people. Also, after passing the exams, you can use this opportunity to attend some social gatherings or conferences, etc.
Gives Confidence To Study Without Fear: When one decides to pursue their dream, they should always keep in mind that what should be studied? The answer is "Whatever we want to achieve." But many times, we feel afraid to study something which are unfamiliar to us. While studying the german language course in bangalore, there are no fears as everything is very well organized as per the convenience of its students. In short, studying a German certification course is easier than you imagine. With proper planning, you can enjoy a successful journey of achieving your dreams.
Helps Build Better Relationships: When you travel to Germany and meet Germans, you will definitely appreciate their culture and Language. Similarly, when you discuss German topics with them, it will develop good relations between two countries. Being trained by professionals makes you fluent enough to communicate in German easily. Thus, you can make friends with Germans from a far distance. This helps in building better relationships between both nations. These friendships can further extend even beyond national boundaries.
After completing German Certification, your communication skills will improve rapidly because of frequent practice in speaking. You will enhance yourself by practicing different types of sentences and phrases regularly and consistently. When you successfully pass the exam, you can build confidence in yourself that you have taken a great step towards improving your career prospects. Many corporations prefer candidates who have completed certified german classes in Bangalore. As these certificates are highly demanding, especially in terms of content knowledge, most of the companies abroad find Indian graduates lacking in this area. Hence, they opt for international candidates to fill vacant positions. However, if you pass the German certification examination, you instantly become eligible to take up posts in Germany.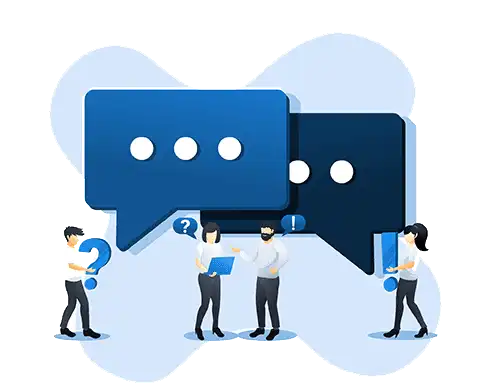 Have Queries? Talk to our Career Counselor
for more Guidance on picking the right Career for you!
Job Opportunities After Completing German Classes in Bangalore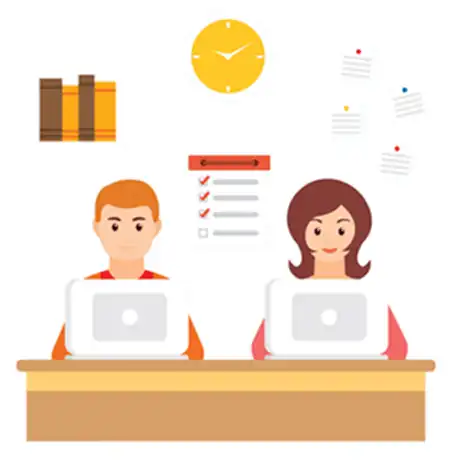 FITA Academy aids the students in getting their dreams of being placed in MNC accomplished. Our trainers will teach you real-time scenarios that will enable you to learn at a faster pace. Here students will be guided throughout the course and after the completion of course.
German classes in Bangalore will open up new opportunities for a job in various sectors. Some of the filed, which you can try after the completion of the German Language Course in Bangalore are mass media, tourism, education, information technology along with the outsourcing.
There are many outsourcing outlets of leading MNCs in India due to the abundance of human resources in our country. Thus, you will be getting the advantage of being selected than other competitors in an interview. The scope of individuals in translation is also available in abundant.
Few outsourcing companies associated with the German language are Oracle, HP, Thyssen Krupp, Samsung, Hyundai, LG, Mercedes, Volkswagen, Siemens, and Schaeffler.
German Language Classes in Bangalore is not age-constraint thus it will be for you to keep your kid pre-occupied with the learning process of a foreign language, which will be useful for them in the future.
German is used as a mode of communication in many countries apart from Germany such as Belgium, Switzerland, Austria, and Luxembourg. German has its roots from Sanskrit as well. Therefore, undergoing German Language Classes in Bangalore will get you placed in the top organizations.
Some of the scopes for candidates who have Best German Classes in Bangalore are listed below:
Tourism and Hospitality: Having sufficient knowledge in German can be beneficial for the hospitality staff and tour guides.
Research: It is reported that Germany is a third-largest donor in global scientific research.
Business Growth: If you are placed in a company, which is in alliance with German companies then it will be easy for you to be connected with the clients, which in turn improvises the business relations.
Study abroad: It would be better to prepare yourself beforehand by enrolling in our German Courses in Bangalore if you are planning to study abroad.
Communication: Language plays a very crucial role in every situation of our life. Thus, learning a new language will always be advantageous for any individual.
Culture: There are plenty of languages available in the world and it will be great if you know the language to get closer to their culture. German has a rich, long, and complex history and they are scattered across the country.
Translator: 
Many Government organizations, MNC's, and NGOs require a translator to convey their message. On learning the language efficiently you can become a translator and earn a good package.
Advertising manager: 
German Companies like Siemens, Bosch Lufthansa, BMW, Volkswagen, Adidas, and SAP, Allianz more have set up their establishment in India and abroad. For them, the path for success relies on how they promote the services and products globally. When you have good knowledge in German you can be an advertising manager in any of these companies.
If you're looking for a rewarding career opportunity, consider enrolling in german classes in Bangalore. The academy offers a variety of courses that will help you develop your language skills. You can also find jobs in the tourism and hospitality industry, or pursue a career in marketing. Either way, learning German will give you an edge in the job market. Some employers require employees to speak German, so becoming proficient allows you to compete on equal footing. If you'd like to learn more, contact our admissions counselor today!
Student Testimonials
Pursuing my higher education in Germany is my long-term dream. When I was searching for a good institute to learn the German Language in Bangalore, I found FITA Academy online. Seeing the good reviews about the Academy, I enrolled in the German Classes in Bangalore at FITA Academy. I am happy that I joined FITA Academy because the trainer was excellent in her teaching and possesses a broad knowledge of the Language. After completing my certification, I became proficient in the A (A1, A2) and B (B1, B2) levels that have helped me to get enrolled in one of the German Universities. Thank you FITA Academy for training me to fulfill my educational dreams.
I wanted to learn German as my third language because learning the language in today's world is a gateway for getting exposed to many career opportunities. But more importantly I wanted to learn the language because it is one of the popular languages in the world which has a style and class to it. I wanted to be proficient in all the levels and become a complete German Speaker like a native and FITA Academy has absolutely helped me in transforming me into a Native German speaker with reading and writing abilities. The training was neat and thorough as even a beginner in the language can understand and grasp the teachings easily. I recommend FITA Academy to anyone interested in achieving proficiency in the language as well as to fulfill their education or career dreams.
I am a PG student trying for Career opportunities in German. Wanted to enroll in a German training program to learn the language broadly and comprehensively. Through one of my friend's suggestions, I joined FITA Academy and I am quite happy in learning German at FITA Academy because my trainer was absolutely brilliant in teaching the language so effortlessly. She taught the basics, grammar, and also advanced concepts in an easy and clear manner. Moreover, she gave personal tips on how to speak and understand the language like a native. Due to her training, my overall German skills have improved greatly and all thanks to my trainer and also to FITA Academy for helping me to take a step toward my career.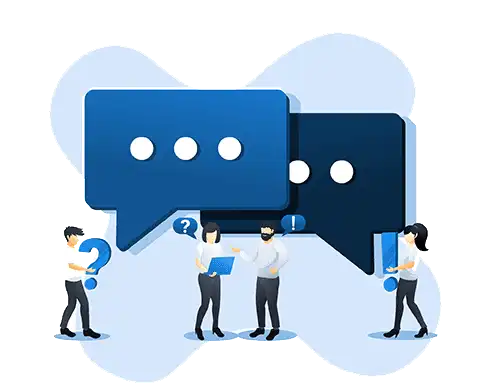 Have Queries? Talk to our Career Counselor
for more Guidance on picking the right Career for you!
Additional Information
Most people presume that learning German is a tedious job. But it is not so very tedious phase to learn German. The German language consists of six tenses and they are,
Prasens,
Präteritum
Perfekt
Plusquamperfekt
Futur I
Futur II
The Parsens in German relates to the Present Tense in English
Präteritum is Perfect tense in English
Plusquamperfekt is Past Perfect in English
Futur I is related to the Future tense in English
Futur II refers to the Future perfect with "have" and "will".
Also, they have four cases accusative, nominative, genitive, and dative. It has three noun prepositions for every gender and they are,
die – for feminine nouns
der – for masculine nouns
das – for neutral gender
Whenever you learn new words in German, you should also know what preposition should come before it. Initially, it may be confusing a little because circumstances are there when the biological gender fails to match with its grammatical gender. There are certain rules and that determines the noun and which noun should be get placed with few exceptions. To know this grammar application and its usage correctly, Join German Training in BTM at FITA Academy and learn the language professionally under expert trainers and speak the language fluently.
German Common Phrases and Daily Expression
Language learning is all about enhancing our multilingual skills. No one would prefer to learn the grammar part of a language initially. Generally, people prefer to learn the alphabet, small words like a daily expression which would give them a sense of achievement and motivates them to learn the language even more. German Training in Bangalore at FITA Academy makes the training phase interesting to the students by making them learn the alphabets and the daily expressions initially and make their basics strong. Mentioned below are the Daily expressions in German.
Common Phrases
| | |
| --- | --- |
| English  | German |
| Hello | Hallo! |
| Welcome | Willkommen! |
| Thank you | Danke! |
| Thank you very much | Vielen Dank! |
| Happy Birthday | Alles Gute zum Geburtstag |
| Merry Christmas | Fröhliche Weihnachten |
| Good Morning | Guten Morgen! |
| Good evening | Guten Abend! |
| What's your name? | Wie heißen Sie? |
| I'm from | Ich komme aus… |
| I'm doing well | Mir geht's gut. |
| Bye | Tschüß! |
| See you later | Bis später! |
Reasons to learn German
There are numerous reasons why one should learn German. Mentioned below are some of the significant reasons to learn German.
In the European Union, it is stated that German has a wide number of native speakers compared to Spanish, English, and French.
It is one of the commonly spoken languages across the world. German is also the Lingua Franca of the Central and Eastern Europe.
German country has numerous Nobel laureates. The prizes and fields are enlisted below.
 Physics – 22
 Chemistry – 30
 Medicine – 25
 Literature – 11
 Besides, 7 Germans and Austrians had received the Peace Prize.
 The country German is home to various international corporations. It is the globe's second-largest exporter.
 Also, the investment made by Germany in the USA is estimated to be a net worth of 10 million.
 The Economy of German ranks first in Europe and fourth worldwide.
 Germany is the world leader in Engineering.
 It is the language of famous personalities like Einstein, Goethe, Marx, Beethoven, Freud, Weber, Schumann, Wagner, and Hegel.
 It is the 2nd most widely used scientific language around the world.
 German published around 94,000 books every year. It is one of the leading nations in publishing books.
 If you are an English Speaker then learning German is simpler for you, as most of the words and letters in both of these languages are similar.
What are the ways to learn German?
Below are the ways to learn German,
Identify a firm reason which would keep you motivated.
Start to learn from the basics of the German Language.
To make your learning process interesting learn funny words, idioms, and their slang.
Have a Regular practice and try to speak maximum with the native German speakers.
Though by following the above -mentioned ways one can learn the language. But to have a holistic understanding of the language and the grammar application it is preferred to have professional guidance. German Training in Marathahalli at FITA Academy provides sufficient training to learn the application and usage of grammar clearly to the students and helps them to speak the language fluently.
Daily or Day-to-Day phrases in German and the benefits of learning it.
German is the melodic and one of the most fascinating languages in the world. Also, its contribution to the discipline of Science and Technology is immense. These are the reasons why many want to learn this language. One may wish to learn any language, but initially, a beginner would be trained or thought about the daily or the day-to-day phrases first. Because only if the basics are right the person can learn more about the language and speak it properly. Listed below are some of the daily phrases that are used in German.
| | |
| --- | --- |
| Daily Phrases | Meaning |
| Guten Morgen  | Good morning |
| Es freut mich, dich kennenzulernen  | I'm pleased to meet you |
| Mein Name ist Chandler | My name is Chandler |
| Wo bist du? | Where are you? |
| Wie geht's?  | How are you? |
| Es tut mir leid | I am sorry |
| Ich möchte ein Bier | I had like a beer |
| Bis bald! | See you soon! |
| Tschüss | Goodbye |
Benefits of Learning the Daily Phrases of German first
When we begin to learn the basic sentences in the first instance, we will have the knowledge and confidence to engage in conversation in German with others.
It paves the foundation for learning more complex words and sentences in German. Also, it will eventually enrich the vocabulary of the German language and make you be a fluent speaker than you imagine.
Slowly, one can understand the Grammar and Tenses in German when they know the basic sentence formation in German. This will make the learner think and apply the apt words and grammar application in their conversations.
Besides, all these things, learning a new language would boost the level of your IQ. You would be able to connect and associate well with others in German. German Classes In Bangalore at FITA Academy trains the students to speak fluently in German by training them from the fundamental level under expert guidance.
Peculiarities of the German language
Often it is claimed that the German language is difficult to learn because of its distinct feature. First, let us see those distinct features and have an idea about it.
German is not only the National Language of Germany. Besides, it is the official language in Austria and it is the co-official language in Belgium, Switzerland, and Luxembourg.
It has three genders and all the Nouns are capitalized in this language. To prove this pick a German Newspaper and see you would find most of the letters are capitalized. It is because they have the unique form of writing where they would capitalize on the noun. Also, each Gender has its own Noun.
It is presumed that the alphabets are borrowed from Latin. Also, it has an additional constant called "Eszett" – ß. This letter would never stand before the beginning of a word and this is generally followed with a diphthong or long vowels, and taking the form of double -s.
It has words that do not have equivalent words in other languages.
German has only 4 extra alphabets when compared to the language English and they are as follows,
German primarily uses compound words in their sentences and it's the third most commonly taught language in the world.
The World's first printed book was in German and the book name is Gutenberg Bible. It was published in 1454.
The languages German and English almost share 60% of vocabulary.
German has 21 consonants and 16 vowels.
The letter W in German sounds the same as the letter V in English.
The letterV in German sounds the same as the letter F in English.
The letterS in German sounds similar to the letter Z in English.
In most of the German words, we can find the letter S spelled or used more than twice. German Training in Bangalore at FITA Academy provides a wide academic curriculum and trains the students to read, write, and speak fluently in German.
20 famous words borrowed from German
Mentioned below are some of the famous words that German borrowed from English
Angst
Bagel
Cobalt
Cringle
Dachshund
Doppelganger
Echt
Fest
Flak
Gestapo
Hamster
Hinterland
Kindergarten
Nazi
Prattle
Reich
Rucksack
Spritz
Wanderlust
Waltz
Angst: Fear
Bagel: A type or kind of bread roll.
Cobalt: An Element or also known as a Color.
Cringle: The area of a boat with which you could pass by rope.
Dachshund: A type of Dog with German breed.
Doppelganger: Someone who looks exactly like you.
Echt: Meaning Typical or Authentic
Fest: Part, Celebration, or Feast.
Flak: A strong criticism.
Hamster:  A Hamster is a furry little creature that many people keep a pet in Germany.
Gestapo:The Secret police of the German.
Hamster: A Hamster is a furry little creature that many people keep a pet in Germany.
Hinterland: An area that is lying beyond which is known or also called visibly.
Kindergarten: A formal education that is provided for the young children of age 2-4.
Nazi: Members of the National Socialistic or the German workers.
Prattle: Talking in a lengthy or foolishly or inconsequentially.
Reich: Meaning Realm or Empire.
Rucksack:  A backpack with straps.
Spritz: Spraying or Squirting the liquid quickly, maybe a short bust.
Wanderlust: A desire or wish to travel around the world.
Waltz: A formal Dance in both English and German.
What are the reasons why learning German is tough?
Learning German can sometimes be daunting because there are few reasons which make learning German a tough job. Listed below are the five major reasons why learning German is tough,
Rich lexicon:
German has the richest lexicon, it is mainly because of its ability to create new terms or words through word building. Also, this leads to frame the sentence in five hundred different ways. For Example, the question How are you in German could be framed in 500 different ways. It is because at the time of the 18th century the French Cultural domination had a major impact on Germany. Also, during the 19th century, the nationalistic ideology was spread across Europe. Few linguists of German framed the completely new words to convey the same things. So, the choice of words plays a vital role as the richness could be applied in the expressions we use as well as the sentence on whole.
Differences between spoken and writing:
Though you may know the grammar rules and application in German, the nouns of each gender, sentence structure and so on. The one thing in the German language is that right from the beginning of your informal conversation, the spoken language has its own vehicular language. Those lexicons are gathered in the dictionaries and it holds the unique feature of transversal dialects. Also, the spoken language uses a bunch of small words that completely do not have any meaning in German. While the Written language of German is entirely different. It has only a few rules in writing.
Three Gender and its Nouns:
It is a known factor that German has three genders in it, and each gender takes a separate noun. It also sometimes has this vague rule that the words that end with "ung" are considered to be feminine and those that are ending with "er" are termed to be masculine. Besides, gender does not always rely on the structure of the word but on some random criteria. Most of the time, it is better to apply the neuter gender rather than considering the other two gender. The same rule applies to the plural words as well.
Sounds are difficult to pronounce:
Few sounds in German are really hard to pronounce. Few are confused with the sounds "sch" but not with "ch". Few face difficulties in the sounds after the vowels like a,o,u and some with the interior vowels such as i, e, ä, ü. Sounds are often considered to be the common constraints in learning German.
Separation of verbs:
The German's have the tendency to split the verbs into their sentences. Also, they add the verbs at the end of each sentence in a few instances.
These are the trickiest parts of German that one has to master. German Training In Bangalore at FITA Academy trains the students proficiently by explaining the grammar and sentence structure concepts to the students. The Trainers also help the students to pronounce the words properly and make the students speak fluently German.
What are the simple ways to learn German by oneself?
There are eight simple ways by which one can learn the German language by oneself and these are general tips that are suggested by most of the people.
Constantly listen to the German letters and sound and keep practicing them regularly.
The second step is to learn the frameworks words like Yes or No, greeting words like Morning, Afternoon, or Night.
After piling up the easy words in German, widen your vocabulary by learning to use the Adjectives, Noun, and Verbs.
Having known about the small words, verbs, nouns, and adjectives try to frame small sentences of yourself. Try using the combined sentences.
Try to learn more phrases to increase your fluency and implement those phrases in usage.
Watch Movies in German along with the subtitles. So that you can follow the pronunciation of words and slang in German.
Try to read German Books and Articles to increase your vocabulary.
Also, connect with other people who native German speakers so that they can guide through to learn the language.
Though the above-mentioned steps are simple, the means to achieve them are difficult. Like, one may not have a friend or a guide to teaching you how to speak German. Besides, speaking German one should also know to speak it with grammar accuracy and this can not be learned by oneself when they are beginners. To overcome all these barriers it is better to step into an institute to learn the language. German Training Institute in Bangalore at FITA Academy is the best place to step in to learn the language with grammar accuracy under the guidance of experienced tutors. The German Tutors at FITA Academy help the students by training them from the basics and make them speak fluently with accuracy.
Which are the must-read books in German?
There are the top ten books that have to be read by everyone and they are as follows,
Effi Briest was written by Theodor Fontane in the year (1896)
Der Tod in Venedig  was written by Thomas Mann in the year (1912) – Death in Venice
Die Verwandlung was written by Franz Kafka in the year (1915) – Metamorphosis
Berlin Alexanderplatz was written by Alfred Döblin in the year(1929)
Der Vorleser (The Reader) written by Bernhard Schlink in the year(1995) – The Reader
Im Westen Nichts Neues written by Erich Maria Remarque in the year (1929)- All Quiet on the Western Front
Die Blechtrommel was written by Günter Grass in the year(1959) – The Tin Drum
Das Parfum was written by Patrick Süskind in the year (1985) – Perfume
Austerlitz  was written by W.G. Sebald in the year (2001)
Imperium was written by Christian Kracht in the year (2012) -A Fiction based on the South Seas.
It is necessary to read the regional books to know more about the culture and tradition of a particular language or a city. To read German books of German is not a tedious task when you step into an institute and learn the language professionally. German Classes In Bangalore at FITA Academy trains the students to become voracious readers.