Course Highlights and Why PMP Course in Mumbai at FITA Academy?

The PMP Training in Mumbai provides students with in-depth knowledge to advance their careers in the management industry via the utilisation of hands-on practises and projects taught by certified instructors.

Using case studies and a problem-based learning approach, training is designed to enhance the learning experience and encourage the immediate application of newly acquired abilities.

FITA Academy's flexible batch schedules include weekend, weekday, and fast track batches.

The development of specially curated courses is achieved through the implementation of a blended learning strategy.

The instructors are credentialed and had decades of experience in their respective fields.

After completing the programme of the FITA Academy, learners receive extensive placement support.

Since its inception, FITA Academy has educated over 50,000 students who are now employed by a variety of businesses.

Our PMP Training Institute in Mumbai has provided placement support to over 1,500 firms.
Upcoming Batches
| | | | |
| --- | --- | --- | --- |
| 09-12-2023 | Weekend | Saturday (Saturday - Sunday) | |
| 11-12-2023 | Weekdays | Monday (Monday - Friday) | |
| 14-12-2023 | Weekdays | Thursday (Monday - Friday) | |
| 16-12-2023 | Weekend | Saturday (Saturday - Sunday) | |

Classroom Training
Get trained by Industry Experts via Classroom Training at any of the FITA Academy branches near you
Why Wait? Jump Start your Career by taking the PMP Training in Mumbai!
Instructor-Led Live Online Training
Take-up Instructor-led Live Online Training. Get the Recorded Videos of each session.
Travelling is a Constraint? Jump Start your Career by taking the PMP Online Course!
Trainer Profile
FITA Academy's PMP training is both theoretical and practical since it adheres to the principles of blended learning.
Our Professional Project Management Trainers have a minimum of 10 years of experience in their respective fields.
Because our Trainers are current PMP industry professionals, they have access to a variety of real-world projects that will be utilised in training sessions.
All of our Trainers presently work for prestigious multinational corporations.
By providing placement assistance, trainers aid candidates in securing employment in their particular companies.
Our students receive the Best PMP Training in Mumbai from industry experts with comprehensive knowledge of relevant software.
Our Mentors provide comprehensive training, doubt-clearing sessions, and placement support that includes everything from resume critiques to interview coaching as part of our PMP Certification .training programme.
Learn at FITA Academy & Get Your
Dream IT Job in 60 Days
like these Successful Students!

Features of PMP Course in Mumbai at FITA Academy
Real-Time Experts as Trainers
At FITA Academy, You will Learn from the Experts from industry who are Passionate in sharing their Knowledge with Learners. Get Personally Mentored by the Experts.
LIVE Project
Get an Opportunity to work in Real-time Projects that will give you a Deep Experience. Showcase your Project Experience & Increase your chance of getting Hired!
Certification
Get Certified by FITA Academy. Also, get Equipped to Clear Global Certifications. 72% FITA Academy Students appear for Global Certifications and 100% of them Clear it.
Affordable Fees
At FITA Academy, Course Fee is not only Affordable, but you have the option to pay it in Installments. Quality Training at an Affordable Price is our Motto.
Flexibility
At FITA Academy, you get Ultimate Flexibility. Classroom or Online Training? Early morning or Late evenings? Weekdays or Weekends? Regular Pace or Fast Track? - Pick whatever suits you the Best.
Placement Support
Tie-up & MOU with more than 1500+ Small & Medium Companies to Support you with Opportunities to Kick-Start & Step-up your Career.
Why Learn PMP Course in Mumbai at FITA Academy?
Live Capstone Projects
Real time Industry Experts as Trainers
Placement Support till you get your Dream Job offer!
Free Interview Clearing Workshops
Free Resume Preparation & Aptitude Workshops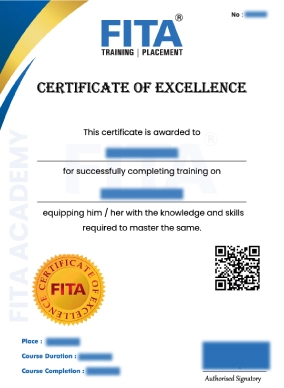 PMP Certification Training in Mumbai
FITA Academy provides the most comprehensive PMP Certification Training in Mumbai, encompassing all key concepts. In addition, we provide Mock Tests so that you may become accustomed to the testing environment. After getting the Project Management Professional certification, individuals can easily find work with internationally renowned companies. Project management positions require expertise with business strategy. Having a PMP certification will set you apart from the competition if you're looking for a career that requires managing projects.
We are here to guide you through every step of the Project Management Professional Certification preparation process, from comprehending the certifcation objectives to completing the application. The training is designed to help you pass on the first try by stressing project management through actual case studies. Obtaining PMP certification in Mumbai would lead to global recognition. Everyone in the industry will be aware that these individuals are proficient in project management and possess all the necessary skills to complete a task efficiently.
This course is required for all project managers who aspire to flourish and carry out their responsibilities competently. Every project management expert recognises the need for a Project Management Professional Certification.
The Importance of PMP Certification in Mumbai
There are various benefits to acquiring a PMP certification in Mumbai. Let's look each in more depth:
Potential for Higher Income: In Mumbai, certified project managers make 30 percent more than their non-certified counterparts.
Better Employment Opportunities: In today's competitive job market, it pays to stand out from the crowd. A PMP certification can indicate to potential employers that you have the knowledge and abilities necessary to succeed in a project management role.
Added Reputation: PMP accreditation is generally recognised as a benchmark of excellence in the project management industry. This can be useful when chasing new leads or conducting business with other organisations.
Wider Professional Network: Obtaining the PMP certification will increase your professional network to include project managers from around the globe. This may be helpful when working on projects or seeking direction.
Career Growth Satisfaction: Project managers who have earned the Project Management Professional (PMP) credential report higher levels of job satisfaction and job performance, as well as a greater likelihood of completing projects on time and within budget.
Have Queries? Talk to our Career Counselor for more Guidance on picking the
right Career for you!
Placement Session & Job Opportunities after completing PMP Course in Mumbai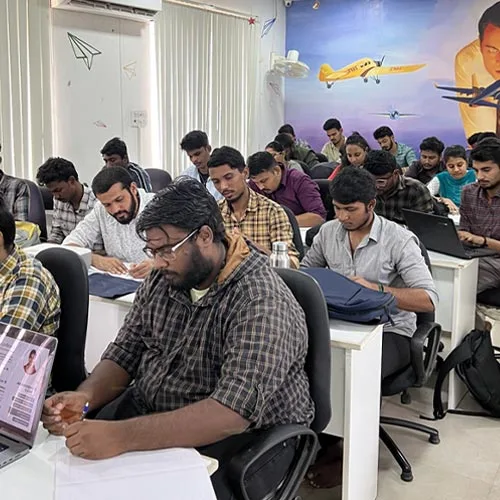 As you likely already know, the Project Management Professional (PMP) certification is widely esteemed in the project management business. Currently, project management certification is the most widespread. The expected PMP salary hike or return on investment (ROI) is essential for budget-conscious project managers. Over 2 million professionals are already eligible to take the Certification and become PMP-certified. PMP Certification Course in Mumbai is a certificate attained by professionals in the field. In addition, a substantial majority of project managers consider that this accreditation gives an excellent return on investment.
Despite this, only 58% of organisations recognise the full value of effective project management. This PMP Training in Mumbai expands your project management capabilities in numerous ways. There will always be a demand for project managers so long as there are human enterprises. According to a recent survey, forty percent of IT executives aim to hire project management specialists.
Every organisation entrusted with overcoming these difficulties must create and adopt project management concepts as the project management technique expands.In addition, the introduction of new digital industries and markets will significantly increase the number of new firms. It is anticipated that these two causes will keep the need for project management professionals high for a very long time.
There are numerous advantages to enrolling in a PMP Course in Mumbai, including the growing demand for PMP-certified professionals in the worldwide labour market. Many sectors require PMP-certified project managers. It is necessary to enrol in the premier PMP training programmes in order to obtain this certification and enhance one's credentials.
Success Story of PMP Course in Mumbai
I want to express my thankfulness to my trainer, who has a lot of experience and is fully proficient. He has a wide range of knowledge and provides experiences that are valuable to the training. Because of his humorous personality, he makes the subject matter more engaging. Otherwise, anything that is purely theoretical has the potential to become quite challenging. As a PMP course prerequisite, I heartily endorse it.
The training sessions at FITA Academy were well-organized and covered all the important areas I need to concentrate on PMP. Even though we were project managers, I learned a great deal about the concepts and other important strategies of the project. My instructor has a depth of knowledge and is a very enthusiastic professional. In addition, I got support with all of my inquiries on the training and next steps. Thank you FITA Academy for preparing and assisting me.
My friend who cleared the PMP certification some years ago recommended FITA Academy for my PMP preparation. I attended PMP classroom training course. The session was led by my trainers, who have a lot of knowledge and experience in this area. I found the sessions to be really interactive. I would recommend FITA Academy for preparing for the PMP certification and understanding project management concepts.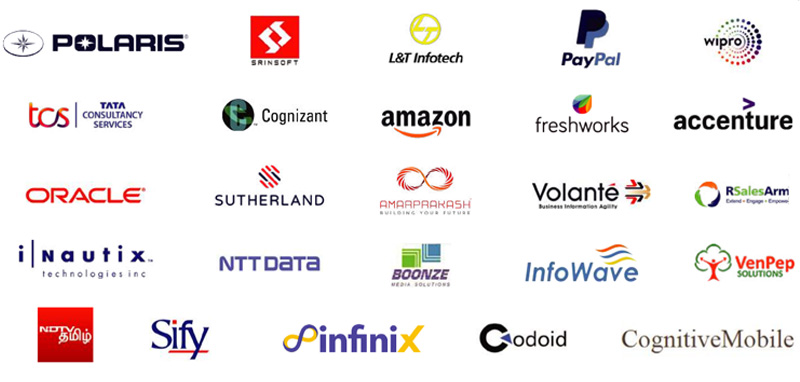 Frequently Asked Question (FAQ) about PMP Course in Mumbai
Additional Information of PMP Course in Mumbai
To achieve the project's goals, project managers apply a number of strategies, techniques, and approaches. Maintaining the client's and other stakeholders' interests while finishing the project on time and under budget is the project manager's top priority. To become certified as a project management professional, ambitious project managers must attend the PMP Certification Course in Mumbai. This is crucial as the demands placed on project managers continue to rise as a result of variables such as heightened competition, the appearance of novel methodologies, the need to reduce costs, a limited budget, a constrained timeline, and strict quality requirements.
What Is PMP Certification in Mumbai and Why Should You Get It?
The Project Management Professional (PMP) is the most prestigious credential in the field of project management. It is offered by the Project Management Institute (PMI), a non-profit organisation whose mission is to develop the profession of project management. PMP Course in Mumbai indicates project leadership experience and proficiency in managing projects with an emphasis on predictive, agile, and hybrid methodologies.
For a Project Manager in Mumbai, PMP certification ensures professional reputation, extensive knowledge, career advancement, and higher earning potential. PMP Course also ensures rigorous preparation in which the applicant understands the practical application of project management techniques. There are PMP-certified project managers operating in every industry and country on the planet.
If you are looking for information about how to become a PMP-certified professional, you are probably interested in the benefits of the certification. Here are some of the most compelling reasons to begin PMP certification preparations:
PMP certification is not limited to a particular industry or business area. As a result, qualified professionals may have the option to work in a range of areas, such as healthcare, government, IT, and others.
A Project Management Professional who has obtained certification may discover new approaches to boost their earning capacity. According to the Project Management Institute, the median pay of PMP-certified professionals was more than 25 percent greater than that of non-certified workers.
The large community of project management professionals is the second important reason to obtain PMP certification. Professionals from over 200 countries have obtained and maintained PMP certification on a regular basis. Approximately one million certified professionals comprise the global PMP community. In addition to attaining global recognition in project management, you could achieve so by becoming a member of the expansive global community.
Candidates who have passed the PMP test are required to adhere to certain requirements in order to maintain their certification. Competent candidates must therefore continue their journey of continuous learning while adapting to new project management requirements.
The PMP certification validates your commitment to developing your knowledge of project management skills, techniques, and technologies.
The majority of the Project Management Professional (PMP) focuses on leadership and teamwork.
The scope of contemporary project management approaches relies mostly on people and leading them as a cohesive entity to achieve desired goals.
The PMP certification enables professionals to identify the strengths and weaknesses of their team members in order to successfully incorporate them into the project.
In Mumbai, there is a significant demand for experienced project managers, and the FITA Academy PMP Training programme provides a streamlined and risk-free method for obtaining your PMP certification on the very first try.
Why Select FITA Academy for Your PMP Certification Training in Mumbai
Choosing your training provider is one of the most crucial steps toward passing the PMP certification. When investing in your career, you should never sacrifice quality for cost.
FITA Academy has earned the unrivalled reputation of being able to assist thousands of ambitious professionals in clearing the Project Management Professional (PMP) certification.
With our diligent approach and comprehensive knowledge of the certification procedure, we know just what it takes to clear the PMP certification.
What is Covered in PMP Training Courses?
The PMP course will instruct you on how to plan, organise, execute, and manage projects in any business, regardless of their size or complexity.
PMP training will emphasise the three new domains of People, Process, and Business Environment in addition to the value delivery spectrum, which encompasses predictive, agile, and hybrid approaches.
The best Institute for PMP Certification in Mumbai can help you obtain lucrative positions in Information Technology, manufacturing, finance, healthcare, and other dynamic areas.
The typical compensation for PMP-certified professionals is 25% more than that of their non-certified peers, with over 1 million PMP-certified professionals globally.
Candidates can acquire a variety of professional skills through PMP training, including time management, team building, leadership, and conflict resolution, among others.
Significance of PMBOK Guide (Project Management Book of Knowledge)
The Certification is based on the PMBOK Guide (Project Management Book of Knowledge) from Project Management Institute (PMI).
The PMBOK Guide is an ANSI standard document that is revised every four years.
The PMBOK Guide outlines the standards for project management and defines the best practises.
The PMBOK Guide defines and supports an unified project management nomenclature for the implementation of management ideas. The PMI vocabulary offers the framework for professional terminology that may be used consistently by project, programme, and portfolio managers, as well as other stakeholders. Therefore, it is crucial to comprehend them from the standpoint of the test.