Course Highlights and Why PMP Certification in Kochi at FITA Academy?

PMP Training in Kochi focuses agile, hybrid, and predictive strategies for project management.

This programme equips students with the skills essential to advance their careers as managers through the implementation of practical exercises and projects.

Case studies and problem-based learning are emphasised throughout the course to enhance the learning experience and promote immediate application of concepts covered.

FITA Academy's flexible batch schedules include weekend, weekday, and fast track batches.

The key method for blended learning strategies is the implementation of structured, individualised curriculum.

Trainers are industry professionals with decades of expertise.

Successful completion of the FITA Academy Training Program, participants receive significant placement assistance.

Since its founding, FITA Academy has trained more than 50,000 individuals who are now engaged in a diverse range of careers.

Our PMP Training Institute in Kochi has partnerships with over 1,500 firms for placement services.

FITA Academy's Active Placement Cell supports students in finding suitable employment.
Upcoming Batches
04-12-2023
Weekdays
Monday (Monday - Friday)
07-12-2023
Weekdays
Thursday (Monday - Friday)
09-12-2023
Weekend
Saturday (Saturday - Sunday)
16-12-2023
Weekend
Saturday (Saturday - Sunday)

Classroom Training
Get trained by Industry Experts via Classroom Training at any of the FITA Academy branches near you
Why Wait? Jump Start your Career by taking the PMP Training in Kochi!
Instructor-Led Live Online Training
Take-up Instructor-led Live Online Training. Get the Recorded Videos of each session.
Travelling is a Constraint? Jump Start your Career by taking the PMP Online Course!
Trainer Profile
The PMP training at FITA Academy is both theoretical and hands-on because of blended teaching methods.
Our Professional PMP Trainers have at least ten years of experience in the field.
As PMP experts, our Trainers have access to a variety of real-world projects that will be utilised throughout the course.
All of our Trainers now work for well-known international corporations.
By providing placement assistance, instructors aid students in securing employment with their particular companies.
Our Trainees receive quality PMP training from industry specialists with in-depth knowledge of contemporary technologies.
As part of our PMP Certification programme, mentors give rigorous training, doubt-clearing sessions, and placement assistance, such as resume writing and interview preparation.
Learn at FITA Academy & Get Your
Dream IT Job in 60 Days
like these Successful Students!

Features of PMP Certification in Kochi at FITA Academy
Real-Time Experts as Trainers
At FITA Academy, You will Learn from the Experts from industry who are Passionate in sharing their Knowledge with Learners. Get Personally Mentored by the Experts.
LIVE Project
Get an Opportunity to work in Real-time Projects that will give you a Deep Experience. Showcase your Project Experience & Increase your chance of getting Hired!
Certification
Get Certified by FITA Academy. Also, get Equipped to Clear Global Certifications. 72% FITA Academy Students appear for Global Certifications and 100% of them Clear it.
Affordable Fees
At FITA Academy, Course Fee is not only Affordable, but you have the option to pay it in Installments. Quality Training at an Affordable Price is our Motto.
Flexibility
At FITA Academy, you get Ultimate Flexibility. Classroom or Online Training? Early morning or Late evenings? Weekdays or Weekends? Regular Pace or Fast Track? - Pick whatever suits you the Best.
Placement Support
Tie-up & MOU with more than 1500+ Small & Medium Companies to Support you with Opportunities to Kick-Start & Step-up your Career.
Why Learn PMP Certification in Kochi at FITA Academy?
Live Capstone Projects
Real time Industry Experts as Trainers
Placement Support till you get your Dream Job offer!
Free Interview Clearing Workshops
Free Resume Preparation & Aptitude Workshops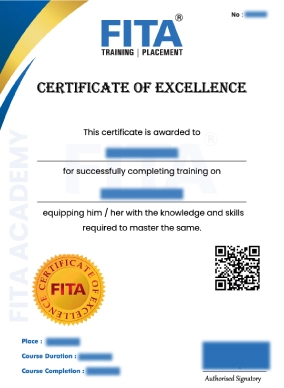 PMP Certification Course in Kochi
The Project Management Professional (PMP) Certification in Kochi at FITA Academy is widely regarded as the most prestigious credential available in the world of project management. A Project Management Professional (PMP) who has completed PMP Certification Training is proficient in handling project-related activities by employing the most recent techniques and understanding of the field. Individuals who have earned the Project Management Professional credential will find employment opportunities with companies of a very high profile internationally. Project management positions require candidates to have a working knowledge of business strategy. Obtain your PMP certification if you want to be a project management leader.
We are here to assist you from the moment you decide to pursue Project Management Professional Certification until you submit your application. You will be able to pass the certification course on your first try if you take this course, which focuses on project management by using case studies derived from the actual life. Your PMP Certification in Kochi would be worldwide recognised. Everyone in the industry is aware that PMP-certified personnel possess the abilities essential to manage projects and are highly regarded. If they wish to improve and perform their responsibilities, all project managers must attend this course.
Learning Outcome of PMP Certification Training in Kochi at FITA Academy
Our PMP Certification Course in Kochi empowers learners with the competencies required to lead and manage big and complex projects without difficulty. The Project Management course teaches you the international style and terminology of project management, connecting you to a global network of professionals and businesses.
Realize your organization's or business's goals by utilising PMP approaches for starting, executing, managing, and concluding projects.
Courses for PMP certification include the most up-to-date curriculum and practises, as well as the core abilities required for project management professionals to succeed.
In addition to emphasising the role of a project manager, this course emphasises the development of strategic and business acumen. FITA Academy's PMP certification programme will help you obtain profitable professions in a range of industries, such as Manufacturing, IT, Finance, Healthcare, etc.
Have Queries? Talk to our Career Counselor for more Guidance on picking the
right Career for you!
Placement Session & Job Opportunities after completing PMP Certification in Kochi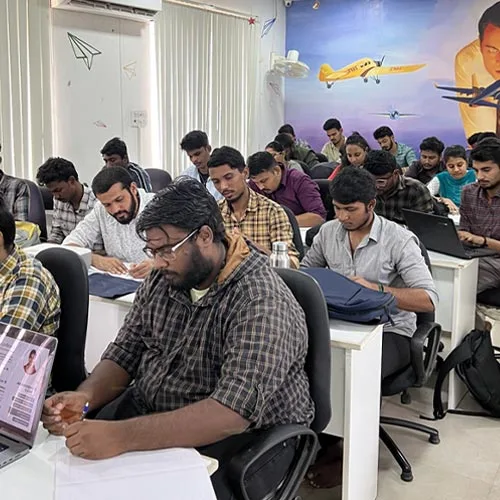 Project managers should acquire the Project Management Professional (PMP) certification. Currently, project management is the most popular certification. For budget-conscious project managers, the estimated PMP salary or return on investment (ROI) is essential. Currently, more than 1.5 million professionals are qualified to take the exam and earn PMP certification. PMP Certification Training in Kochi is a credential earned by industry professionals. In addition, the vast majority of project managers believe this accreditation provides an extraordinary return on investment.
Despite this, just 58% of businesses recognise the full value of project management. This PMP Training in Kochi improves your project management skills in a variety of ways. As long as individuals run enterprises, project managers will never have enough work. According to a recent survey, 40 percent of IT executives intend to hire project management specialists. As the field of project management continues to expand, every organisation entrusted with tackling these hurdles must identify and adopt project management concepts.
Moreover, the introduction of new digital industries and markets will result in a rapid increase in the number of new firms. These two factors are expected to maintain demand high for project management specialists for a considerable amount of time. The PMP Certification Training in Kochi is ideal for aspiring associate project managers, project coordinators, product managers, project managers, and project team members.
Role of a Project Manager
As a professional project manager, they must satisfy the following criteria: –
To begin with, they need to be self-directed in their work and take ownership of all aspects of the project from start to finish.
In addition, they lead and direct cross-functional teams to deliver projects within budget, time, and resource constraints.
Finally, they apply required methodology to projects with well-defined requirements and outputs to assess their knowledge and experience.
There are a number of promising employment opportunities for specialists in project management. However, leading a project won't be easy. In other words, before you can sign up for the Pmp certification, you need to make sure you meet all of the necessary requirements for the certification.
Success Story of PMP Certification in Kochi
The course curriculum for the PMP certification for me was interesting and informative. This course has equipped me with the knowledge necessary to manage not just my professional and personal life, but also to prepare for and pass a certification exam. Given that my trainer is so informed and effective at presenting, My instructor clarifies concepts using real-world examples that are engaging and simple.
I'm thankful I earned my PMP certification. I'd like to thank my trainer for all they did to assist me clear the Pmp certification. Whenever he explains a topic, he uses examples from ordinary life that are both interesting and simple to comprehend. The training helped me understand project management and clear up any doubts.
When I was preparing for my PMP certification, I realized that the classes offered by FITA Academy were really well-structured and comprehensive. Having to work on the project taught me a great deal about its principles and other crucial tactics. Having studied the materials, followed the instructor's lead, mastered the basics, and benefited from the instructor's own experiences, I am certain that I will be able to pass the Certification.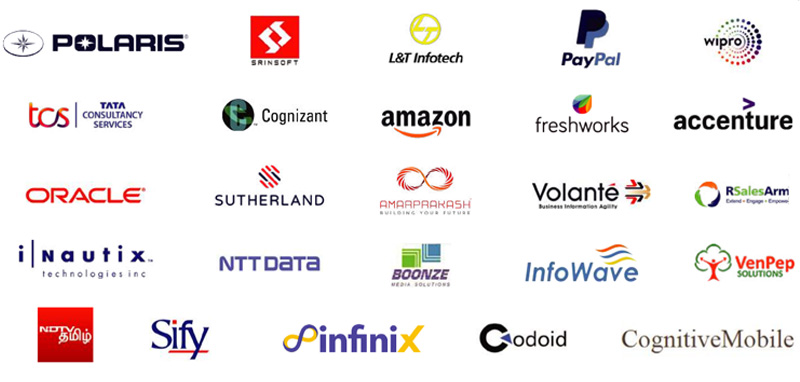 Frequently Asked Question (FAQ) about PMP Certification in Kochi
Additional Information of PMP Certification in Kochi
Many different strategies, methods, and techniques are used by project managers to accomplish their purposes. Priority number one for the project manager is to protect the client's and other stakeholders' interests while ensuring the project is finished on time and within budget. In order to be recognised as project management experts, aspiring project managers must finish the PMP Certification Course in Kochi. This is crucial because the challenges that project managers must overcome are constantly multiplying: there is more competition, more novel ideas, more pressure to cut costs, less time, less budget, and higher requirements for quality.
Why Should You Get PMP Certification in Kochi?
Possessing the Project Management Professional certification demonstrates that you possess the specialised skills that businesses need, a commitment to quality, and the capacity to deliver results that meet or exceed expectations. This accreditation is advantageous since it possesses particular qualities. One cannot overstate the significance of this.
Including this certification on your CV might be beneficial in multiple ways. In 40 nations, the average salary for PMPs was found to be 16% greater than that of those without the qualification.
The PMP reveals how successfully your firm is managed. It exhibits your capacity to fulfil business goals and develop your organization's office and global influence.
The Project Management Professional (PMP) Certification is frequently considered the most prominent in the world of project management because it requires passing an exceedingly difficult examination. Recent statistics indicate that there are roughly 821,023 active PMP holders in the world. This number continues to rise each year.
Due to the dearth of qualified project managers, organisations are willing to pay a premium for those who are available. In today's fast-paced business environment, Project Management Professional (PMP) certification could give you a major advantage over other job candidates. A PMI-certified PMP is entitled to a 20% compensation boost, according to PMI. Certification from the leading PMP Training Institute in Kochi proves that you have the knowledge and abilities necessary to manage projects effectively.
To earn certification, you must have extensive experience and perform efficiently. However, the cost is justified because a PMP certification can lead to new employment options. PMP certification is advantageous for both professionals and their respective organisations.
What Is a Project Management Professional?
We are the most reputable PMP Training Institute in Kochi, delivering the globally recognised Project Management Professional (PMP) certification (PMI). The Project Management Institute (PMI) has been around since 1969, and in that time it has spoken to millions of professionals.
The PMI's project management standard may be found in the Project Management Body of Knowledge (PMBOK), the first edition of which came out in 1996.
How to Pursue a PMP
The PMP Certification will be beneficial to your career progression. You will be able to accept tasks in highly renowned companies if you obtain this certification. Professional project managers can work in a vast array of industries and environments. A transitory initiative that is undertaken to produce a product, result, or service is what the Project Management Institute (PMI) defines as a project.
A trained project manager has several employment opportunities in any industry. To sustain the productivity and efficiency of a project and team, both small and large organisations have a high demand for project managers.
Make sure that you have finished all of the necessary training and have the necessary amount of professional experience before attempting to get your PMP certification.
Benefits of Obtaining PMP Certificationn
Earning a PMP Certification in Kochi has various advantages. Let's discuss each:
Earning Potential: In Kochi, project managers with PMI certification can anticipate earning 30% more than their non-certified counterparts.
Exceptional Job Opportunities: In today's extremely competitive job market, it is vital to stand out. Your PMP certification demonstrates to hiring managers that you have the skills to manage projects.
More recognition: PMP certification is generally acknowledged as the industry standard for project management. This accreditation is useful for creating business contacts and pursuing new opportunities.
Professional Network: PMP certification allows you to expand your professional network. This will allow you to connect with global project managers. This may be beneficial for commencing operations and determining the path to take.
Satisfaction in Career Advancement: Project Management Professional (PMP) Certification. This certification verifies your ability to complete projects on schedule and within budget successfully. Additionally, it increases job satisfaction and productivity for project managers.
What Concepts are Covered in PMP Training Courses?
The PMP course will teach you how to plan, organise, execute, and manage projects, regardless of the business's size or complexity.
In addition to the value delivery spectrum, which includes predictive, agile, and hybrid approaches, PMP training will focus on the People, Process, and Business Environment domains.
We are the best PMP certification training centre in Kochi and can help you launch successful careers in the fast-paced industries of IT, manufacturing, finance, healthcare, and more.
There are over one million PMP-certified professionals globally, and their average income is 25% higher than that of their non-certified peers.
Professional qualities such as time management, teamwork, leadership, and the ability to resolve conflicts are just few of the many that may be honed in PMP training.