Course Highlights & Why PMP Training in Kolkata at FITA Academy?
PMP Institute in Kolkata gives trainees with the knowledge required to advance their careers as managers through the use of practical exercises and projects.
The course focus on case studies and problem-based learning is meant to enhance the educational experience and promote the immediate application of knowledge gained.
FITA Academy's flexible batch schedules include weekend, weekday, and fast track batches.
As the fundamental learning method, the use of a blended learning strategy is comprised of flexibly created modules.
Trainers are industry professionals with decades of expertise.
Trainees receive extensive placement support upon completion of the FITA Academy Training Program.
Since its founding, FITA Academy has trained over 50,000 students who are now working in a number of professions.
Our PMP Training Institute in Kolkata has partnerships with over 1,500 firms for placement services.
FITA Academy's Active Placement Cell supports students in finding suitable employment.
Upcoming Batches
| | | | |
| --- | --- | --- | --- |
| 05-10-2023 | Weekdays | Thursday (Monday - Friday) | |
| 07-10-2023 | Weekend | Saturday (Saturday - Sunday) | |
| 09-10-2023 | Weekdays | Monday (Monday - Friday) | |
| 14-10-2023 | Weekend | Saturday (Saturday - Sunday) | |

Classroom Training
Get trained by Industry Experts via Classroom Training at any of the FITA Academy branches near you
Why Wait? Jump Start your Career by taking the PMP Training in Kolkata!
Instructor-Led Live Online Training
Take-up Instructor-led Live Online Training. Get the Recorded Videos of each session.
Travelling is a Constraint? Jump Start your Career by taking the PMP Online Course!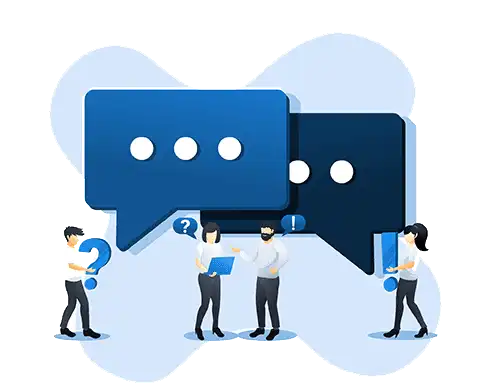 Have Queries? Talk to our Career Counselor
for more Guidance on picking the right Career for you!
Trainer Profile
The PMP training at FITA Academy is both conceptual and practical because it is founded on blended learning ideas.
Our Professional PMP Trainers have at least ten years of experience in this professions.
Our Trainers are experts of the PMP, therefore they have access to a wide variety of real-world projects that will be used throughout classes.
All of our Trainers are currently employed by renowned multinational corporations.
Trainers aid trainees in finding employment with their respective companies by offering placement help.
Our Trainees receive exceptional PMP Training from industry experts with a comprehensive understanding of the most modern technologies.
Our PMP Certification programme includes extensive training, doubt-clearing sessions, and placement assistance, such as resume preparation and interview preparation, all provided by our Mentors.
Features
Real-Time Experts as Trainers
At FITA Academy, You will Learn from the Experts from industry who are Passionate in sharing their Knowledge with Learners. Get Personally Mentored by the Experts.
LIVE Project
Get an Opportunity to work in Real-time Projects that will give you a Deep Experience. Showcase your Project Experience & Increase your chance of getting Hired!
Certification
Get Certified by FITA Academy. Also, get Equipped to Clear Global Certifications. 72% FITA Academy Students appear for Global Certifications and 100% of them Clear it.
Affordable Fees
At FITA Academy, Course Fee is not only Affordable, but you have the option to pay it in Installments. Quality Training at an Affordable Price is our Motto.
Flexibility
At FITA Academy, you get Ultimate Flexibility. Classroom or Online Training? Early morning or Late evenings? Weekdays or Weekends? Regular Pace or Fast Track? - Pick whatever suits you the Best.
Placement Support
Tie-up & MOU with more than 1500+ Small & Medium Companies to Support you with Opportunities to Kick-Start & Step-up your Career.
PMP Certification Course in Kolkata
About PMP Certification Course in Kolkata
at FITA Academy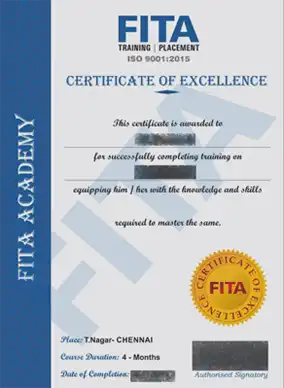 PMP Certification Course in Kolkata
FITA Academy offers the best PMP Certification Course in Kolkata. It covers all basic principles. Mock Tests are also offered to help you get used to the testing environment. Internationally renowned companies will hire individuals who have the Project Management Professional credential. Understanding of business strategy is required for project management jobs. If you wish to be a leader in project management, get your PMP certification.
From the moment you make the decision to pursue Project Management Professional Certification, until you submit your application, we are here to help. This course focuses on project management through real-world case study and will help you clear the certification in your first attempt. Your PMP Certification in Kolkata will be globally recognised. Everyone in the industry knows that PMP certified professionals have the necessary skills to manage projects and are highly respected. All project managers need to take this course if they want to improve and fulfill their duties. Every project manager should be familiar with the Project Management Professional Certification.
Advantages of Getting Your PMP Certification
There are numerous benefits associated with earning a PMP Certification in Kolkata. Let's discuss each:
Earning Potential: Project managers who have PMP certification in Kolkata can expect to earn 30% more than their counterparts who are not certified.
Great Job Opportunities: It is important to stand out in today's highly competitive job market. Hiring managers can see that you are a PMP certified professional, which indicates your ability to manage projects.
More recognition: PMP certification is widely recognized as the industry standard for project management. This certification can be helpful in establishing commercial relationships and chasing down new leads.
Professional Network: You can expand your professional network by obtaining PMP certification. This will allow you to connect with project managers around the world. This may be useful for initiating operations and selecting path.
Growth Satisfaction: Project Management Professional (PMP), a credential that allows you to complete projects on-time and within budget. It also gives you greater job satisfaction and efficiency for project managers.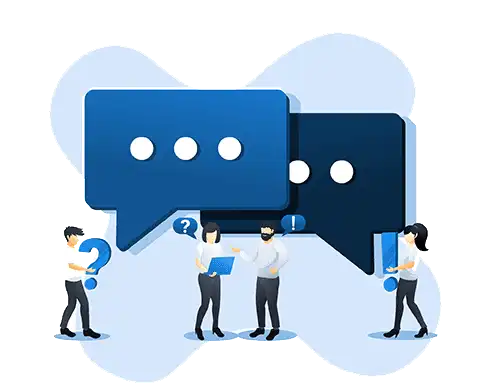 Have Queries? Talk to our Career Counselor
for more Guidance on picking the right Career for you!
Job Opportunities After Completing PMP Training in Kolkata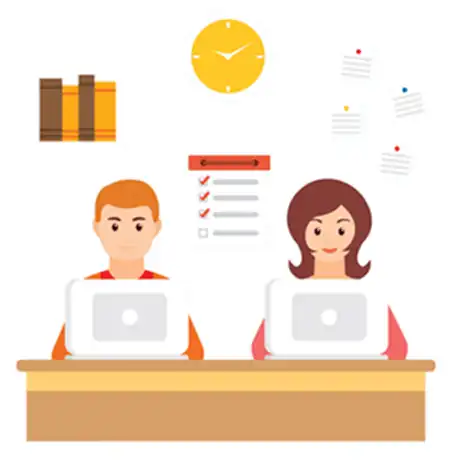 Project managers value the Project Management Professional (PMP) qualification. The most frequent certification is currently in project management. The predicted PMP salary increase or return on investment (ROI) is significant for project managers who are cost-conscious. Currently, more than 2 million professionals are qualified to take the Certification and obtain PMP certification. PMP Certification Training in Kolkata is an accreditation earned by industry professionals.
In addition, the vast majority of project managers consider that this accreditation provides an outstanding return on investment. Despite this, only 58% of businesses acknowledge the full value of effective project management. This PMP Training in Kolkata develops your project management skills in a variety of ways. There will never be an availability of a demand for project managers so long as there are companies run by humans.
A new survey reveals that forty percent of IT executives plan to employ project management specialists. As the practise of project management grows, each organisation tasked with overcoming these challenges must establish and adopt project management principles. In addition, the advent of new digital industries and marketplaces will significantly increase the number of new firms. It is anticipated that these two causes will keep the need for project management specialists high for a considerable amount of time.
Student Testimonials
The training classes I took at FITA Academy were very well organised, and they covered all of the important topics I needed to learn for the PMP certification. Through working on the project, I learned a lot about its ideas and other important strategies. I am confident that the course material, the method of instruction, the fundamentals, and the insights gained from my trainer's own experiences will all aid me in clearing the Certification.
Took the PMP certification and aced it on the first try by scoring well over the clearing requirements in all domains. Thank you, FITA Academy, for giving me confidence when I wasn't sure if I could clear the test. I'm glad I did. The material helps me learn more about my subject and do better on practise tests. The training has given me a solid base.
For my Project Management Professional (PMP) training, a colleague who had previously successfully cleared the certification advised FITA Academy. In order to become a Project Management Professional, I enrolled in a classroom-based training programme. My trainers, who are quite knowledgeable and experienced in this field, led the session. As far as sessions go, I found they were incredibly engaging.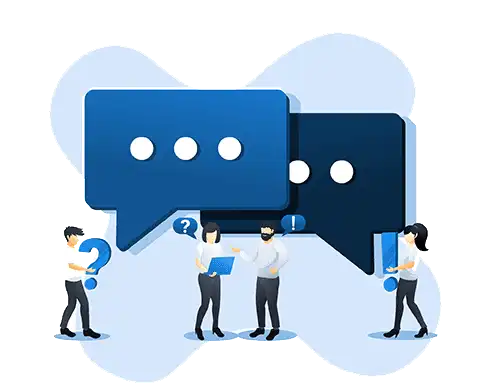 Have Queries? Talk to our Career Counselor
for more Guidance on picking the right Career for you!
Additional Information
Project managers use many different strategies, techniques, and methods to reach the goals of a project. The top priority of the project manager is to protect the client's and other stakeholders' interests while making sure the project is done on time and within budget. Project managers-to-be have to finish the PMP Certification Course in Kolkata in order to be recognised as experts in project management. This is important because project managers are facing more and more challenges, such as more competition, new ideas, the desire to cut costs, a limited budget, a tight deadline, and strict quality standards.
Why Should You Get PMP Certification in Kolkata?
The Project Management Professional certification is valuable because it demonstrates that you have the exact skills that organisations require, a passion for perfection, and the capacity to perform to the highest standards. Obtaining this certification is advantageous since it demonstrates these things. The significance of this cannot be overstated.
In some ways, having this credential on your resume can be beneficial. It was found that the average salary for PMPs was 16% more than the pay for those who did not have the qualification in 40 different nations.
The PMP shows how well you run your business. It shows that you can get business results and grow your organization's influence in the office and around the world.
The Project Management Professional (PMP) Certification is often seen as the most prestigious in the field of project management because it requires passing a very difficult test. Based on the most recent information, there are about 823,020 PMP holders around the world who are still working. This number keeps getting bigger every year.
Because qualified project managers are so hard to find, companies are willing to pay too much for them. Having a Project Management Professional (PMP) certification can give you a big advantage over other job seekers in today's fast-paced business world. PMI says that a certified PMP is entitled to a 20% raise in pay. The PMP certification is recognised all over the world, and it shows that you know how to run projects well and have the skills to do so.
To get certified, you have to put in a lot of hard work and have a lot of experience. But the money is well spent because a PMP certification can open doors to interesting jobs. Both professionals and their employers can benefit from PMP certification.
What does it mean to be PMP-certified?
The Project Management Institute is the organisation that confers the Project Management Professional (PMP) credential, which is acknowledged in every region of the world (PMI). In order to obtain the Project Management Professional (PMP) certification, trainees are required to complete a certification that assesses their familiarity with several ideas and principles related to project management. The candidates also have to clear a certification and have managed projects for at least four years. PMPs must get continuing education credits to keep their certification up to date.
A PMP certification can assist professionals in distinguishing themselves in the competitive job market and increasing their salaries. PMPs also often find it easier to get new jobs or move up in their current ones. It's a great way to make your bid for a project stand out from the rest. Finally, the certification demonstrates that an individual is committed to getting better at their job and being the best they can be. Here are some things to keep in mind if you want to get PMP certification:
First, make sure you meet all of the requirements.
Second, make a study plan and give yourself enough time to get ready for the test.
And third, make sure you keep up with your continuing education credits after you get your credential.
Following these steps will put you in excellent position to become a certified project manager.
Who can take the test to become a PMP?
The Project Management Professional (PMP) certification is a credential that is known and respected all over the world. It shows that a person has the skills and knowledge to manage projects. To be eligible for the PMP, you must either have a bachelor's degree or the international equivalent, or you must have worked in Project Management for at least 4 years.
If you have more than one project management credential, you might not have to meet the minimum education requirements. Another rule you must follow is the PMI Code of Ethics and Professional Conduct. The PMP is good for three years and needs 60 PDUs (professional development units) to stay valid.
Top Reasons to Become PMP Certified in Kolkata
A PMP certification is beneficial for individuals who are interested in working in project management or who wish to demonstrate their commitment to the industry. Employers can use the credential to identify candidates who have the knowledge and abilities required to succeed in Project Management positions. Here are some of the best things that will happen if you get your PMP certification:
Why getting PMP Certification in Kolkata is a smart option
Accepted Everywhere: PMP certification is respected and known all over the world. No matter where you live or work, this credential can help you move up in your career.
Gain Experience: In order to prepare for the PMP certification, you will have to learn new project management skills. Also, the test is likely to teach you new ideas and concepts that you can use in your daily work.
Help you become a smarter project manager: Getting your PMP certification can give you the skills and knowledge you need to become a better project manager. This can help finish projects faster and make people happier at work.
PMP-Certified Project Managers Are More Successful: PMP-certified project managers earn more than their non-certified competitors. The average salary for project managers with a PMP is 20% more than the average salary for project managers without a PMP.
Adds Value to Your Resume: Getting your PMP certification shows that you are committed to the field of project management. This can help you get a promotion or find a new job.
Proves you're committed to the job: Getting your PMP certification shows that you are dedicated to the field of project management. This can be helpful when looking for a promotion or a new job.
Broadens Professional Network: If you have a PMP certification, you can connect with other professionals who also have the certification. It can help you meet new people and get better at what you do.