Course Highlights & Why PMP Training in Delhi at FITA Academy?
The PMP Institute in Delhi gives Trainees the understanding required to advance their careers as managers through the use of practical exercises and assignments offered by experts.
The objective of this training is to enhance the learning experience and encourage the immediate application of newly acquired skills through the use of case studies and problem-based learning.
FITA Academy's flexible batch schedules include weekend, weekday, and fast track batches.
The practise of a blended learning strategy comes in the form of handpicked modules.
Trainers are seasoned industry experts with decades of experience in their respective fields.
Following completion of the FITA Academy programme, Trainees receive significant placement assistance.
Since its inception, FITA Academy has educated over 50,000 students who are now employed in a variety of fields.
Our PMP Training Institute in Delhi has tie up with more than 1,500 firms for placement services.
FITA Academy's Active Placement Cell provides trainees in obtaining their preferred employment.
Upcoming Batches
| | | | |
| --- | --- | --- | --- |
| 05-10-2023 | Weekdays | Thursday (Monday - Friday) | |
| 07-10-2023 | Weekend | Saturday (Saturday - Sunday) | |
| 09-10-2023 | Weekdays | Monday (Monday - Friday) | |
| 14-10-2023 | Weekend | Saturday (Saturday - Sunday) | |

Classroom Training
Get trained by Industry Experts via Classroom Training at any of the FITA Academy branches near you
Why Wait? Jump Start your Career by taking the PMP Training in Delhi!
Instructor-Led Live Online Training
Take-up Instructor-led Live Online Training. Get the Recorded Videos of each session.
Travelling is a Constraint? Jump Start your Career by taking the PMP Online Course!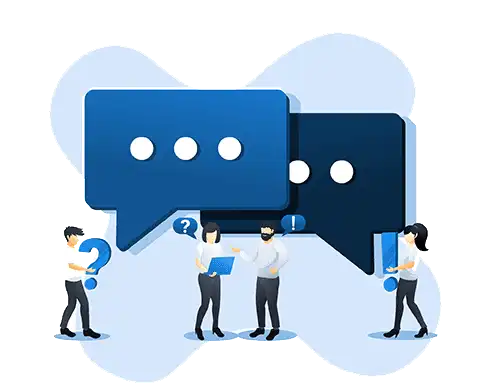 Have Queries? Talk to our Career Counselor
for more Guidance on picking the right Career for you!
Trainer Profile
FITA Academy's PMP training is both theoretical and practical because it adheres to the principles of blended learning.

Our Professional Project Management Trainers possess at least ten years of experience in their profession.

As current PMP industry professionals, our Trainers have access to a variety of real-world projects that will be incorporated into training sessions.

All of our Trainers presently work for prestigious multinational corporations.

Trainers assist trainees in obtaining employment with their respective companies by providing placement assistance.

The finest PMP Training is provided to our Trainees by industry professionals with in-depth knowledge of the latest software.

As part of our PMP Certification training programme, our Mentors provide intensive training, doubt-clearing sessions, and placement assistance that includes resume evaluations and interview preparation.
Features
Real-Time Experts as Trainers
At FITA Academy, You will Learn from the Experts from industry who are Passionate in sharing their Knowledge with Learners. Get Personally Mentored by the Experts.
LIVE Project
Get an Opportunity to work in Real-time Projects that will give you a Deep Experience. Showcase your Project Experience & Increase your chance of getting Hired!
Certification
Get Certified by FITA Academy. Also, get Equipped to Clear Global Certifications. 72% FITA Academy Students appear for Global Certifications and 100% of them Clear it.
Affordable Fees
At FITA Academy, Course Fee is not only Affordable, but you have the option to pay it in Installments. Quality Training at an Affordable Price is our Motto.
Flexibility
At FITA Academy, you get Ultimate Flexibility. Classroom or Online Training? Early morning or Late evenings? Weekdays or Weekends? Regular Pace or Fast Track? - Pick whatever suits you the Best.
Placement Support
Tie-up & MOU with more than 1500+ Small & Medium Companies to Support you with Opportunities to Kick-Start & Step-up your Career.
PMP Certification Course in Delhi
About PMP Certification Course in Delhi
at FITA Academy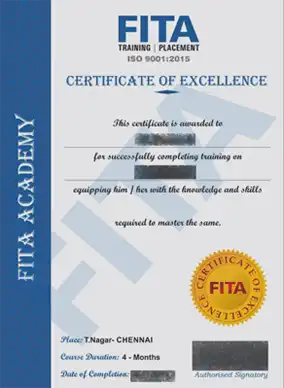 PMP Certification Course in Delhi
FITA Academy offers the most comprehensive PMP Certification Course in Delhi, including all essential principles. In addition, we offer Mock Test to help you become accustomed to the testing environment. Individuals with the Project Management Professional certification can easily obtain employment with internationally known corporations. For positions in project management, business strategy knowledge is required. If you want to stand out from the crowd in the competitive field of project management, get your PMP certification.
We're here to help you through the whole process of getting ready for the Project Management Professional Certification, from understanding the goals of the certification to sending in the application. The course is designed to help you qualify on your first try by prioritising project management through actual case studies. The acquisition of PMP certification in Delhi would result in global recognition. Everyone in the industry is aware that these individuals are proficient in project management and has all the necessary skills to complete a project successfully. This course is mandatory for all project managers who aspire to flourish and perform their jobs appropriately. Every professional in project management recognises the importance of Project Management Professional Certification.
Benefits of PMP Certification in Delhi
There are a number of advantages in obtaining a PMP certification in Delhi. Let's examine each in greater detail:
Increased Earnings Potential: In Delhi, PMI-certified project managers earn 30% more than their non-certified peers.
Better Career Prospects: It is valuable in today's competitive employment market to stand out from the crowd. A PMP certification can demonstrate to hiring managers that you have the requisite knowledge and skills to thrive in a project management profession.
More Recognition: PMP certificate is widely acknowledged as the standard in the project management industry. This might be advantageous when pursuing new leads or initiating business with other companies.
Professional Network: Your professional network will expand to include project managers from throughout the world if you obtain the PMP certification. This may be useful while undertaking projects or finding direction.
Growth Satisfaction: Earning the Project Management Professional (PMP) certification has been related to better work satisfaction and effectiveness for project managers, as well as an increased possibility of completing projects on time and under budget.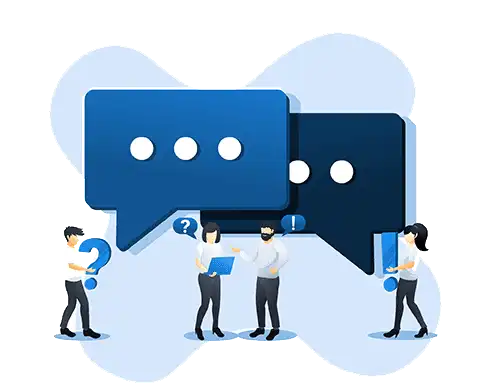 Have Queries? Talk to our Career Counselor
for more Guidance on picking the right Career for you!
Job Opportunities After Completing PMP Training in Delhi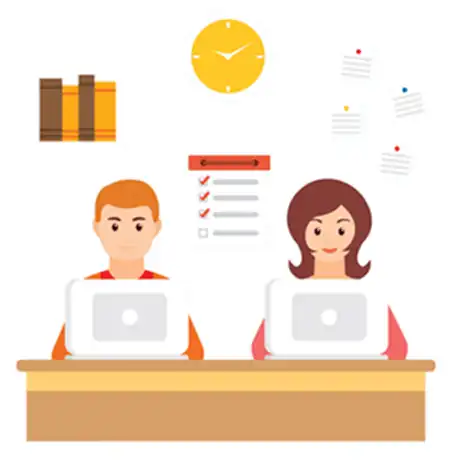 As you presumably know that, the Project Management Professional (PMP) certification is held in high regard within the project management industry. Currently, project management certification is the most widespread. The expected PMP salary rise or return on investment (ROI) is essential for budget-conscious project managers. Over 2 million professionals are currently qualified to take the Certification and become PMP-certified. PMP Certification Training in Delhi is a certificate earned by professionals in the field. Moreover, the vast majority of project managers consider that this accreditation provides an extraordinary return on investment.
Despite this, only 58% of organisations recognise the full value of effective project management. This PMP Training in Delhi improves your project management abilities in numerous ways. As long as there are human-operated businesses, there will always be a demand for project managers. According to a recent survey, forty percent of IT executives aim to hire project management specialists.
Each organisation entrusted with overcoming these hurdles must develop and adopt project management principles as the project management technique improves. In addition, the advent of new digital industries and markets will significantly increase the number of new firms. It is anticipated that these two causes would keep the need for project management experts strong for a very long time.
Role of a Project Manager
As a qualified project manager, they must satisfy the following criteria:
First, they must be self-directed and accountable for all aspects of the project throughout its completion.
In addition, they lead and direct cross-functional teams to deliver projects within budget, time, and resource constraints.
Finally, they apply a methodology to projects with well-defined requirements and outputs to assess their knowledge and experience.
There are a number of promising employment opportunities for specialists in project management. However, project management will not be easy. In other words, certain PMP certification qualifications must be met prior to exam registration. Enroll in our Best PMP Training Institute in Delhi to know more about the strategies and techniques to become the best project manager.
Student Testimonials
I am eager to share what I've learnt with FITA Academy. My Trainer is more than just a trainer; in moreover, he is a real coach. He instructs me in the ways of the leader and the project manager, and more importantly, he instructs me in the ways of living. I like his engaging teaching style and the thoughtful structure of the PMP curriculum.
The PMP training curriculum was exceptionally interesting and helpful. It has equipped me not only for certification preparation, but also for career and personal management. Since my instructor is so engaged and effective at presenting, I am interested in future sessions offered by them. My instructor teaches concepts using real-world examples that are engaging and simple to grasp. The course was quite helpful in answering my queries and expanding my knowledge of project management.
Specifically enrolled in PMP Training in Delhi at FITA Academy. Extremely satisfied with the course and overall trainings Thanks for the nice trainer having years of expertise in excellent communication skills who was able to simplify hard concepts. Despite lengthy classes, he patiently addressed each of my inquiries. I hope to clear the certification and will update you when it happens.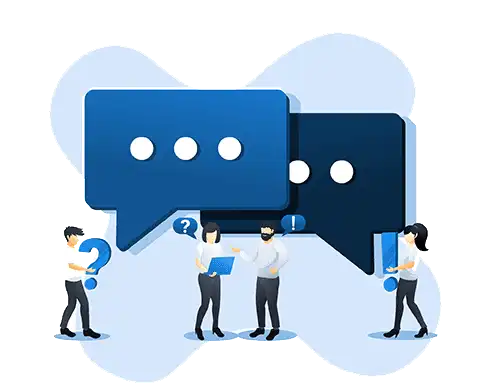 Have Queries? Talk to our Career Counselor
for more Guidance on picking the right Career for you!
Additional Information
Project managers use a number of tactics, approaches, and methodologies to achieve the project's goals. Protecting the client's and other stakeholders' interests while finishing the project on schedule and within budget is the project manager's top priority. The PMP Certification Course in Delhi is necessary for aspiring project managers to become certified as project management experts. This is crucial as the constraints on project managers continue to increase due to variables such as increased competition, the advent of innovative ideas, the desire to reduce costs, a limited budget, a constrained timetable, and stringent quality standards.
The Benefits of Enrolling in PMP Training in Delhi
Getting the Project Management Professional certification is useful since it proves that you possess the particular abilities required by organisations, a commitment to quality, and the ability to perform at the highest levels. This is a significant advantage to possess.
This certification can be helpful in multiple ways. In 40 countries analysed, the average salary for PMPs was 16% greater than that of those without the qualification.
The PMP certifies that you are a top notch manager. It implies that you are capable of achieving business objectives and expanding the global reach of the office as well as the organisation.
Due to the arduous assessment required to obtain it, the Project Management Professional (PMP) Certification is sometimes regarded as the most prestigious achievement in project management. There are roughly 822,021 active PMP holders worldwide, according to the latest recent data. This number continues to climb annually.
Companies are willing to compensate for qualified project managers due to the high demand. In today's fast-paced business world, Project Management Professional (PMP) certification could give you a major advantage over other job applicants. A certified PMP is eligible for a 20% salary rise, according to PMI data. The PMP certification is globally recognised and confirms that you have the skills and expertise to manage projects successfully.
The certification process is challenging and requires a great deal of effort and experience. Nonetheless, the effort is beneficial because PMP certification can lead to diverse work opportunities. PMP certification can be advantageous for both professionals and for businesses.
Who can take the PMP Certification Examination?
The Project Management Professional (PMP) certification is an internationally recognised credential that confirms a candidate's project management competence and skills. Either a bachelor's degree or its international equivalent, or four years of Project Management experience, is required for PMP certification.
If you hold numerous certificates in project management, you may be excluded from the basic education requirements. Additionally, you must adhere to the PMI Code of Ethics and Professional Conduct. The PMP certification is valid for three years and must be maintained with 60 PDUs (professional development units).
What are PMP and PMI exactly?
PMP, or Project Management Professional, is one of the most widely recognised credentials for project practitioners offered by PMI. The PMP certification is recognised internationally and in high demand. This qualification is essential for the post of project manager or to become a successful professional in project management. From this PMP Course in Delhi, you can see why PMP is the best career option and why it is so popular. A PMP-certified project manager could work in virtually any industry, such as retail, banking, defence, information technology, and manufacturing. After passing the PMP certification exam, a PMP-certified expert can be added to a project.
Who Needs Training in Project Management?
If you are a business owner, this PMP Training Institute in Delhi will educate you how to manage your team to the best of your ability. It will also assist you in developing the skills required for advancement within your organisation. Even basic undertakings are bound to failure if there is insufficient control and management. This course in project management is designed for individuals who wish to become managers. Your understanding of the numerous facets required to effectively manage teams for project implementation will be considerably improved. In addition, this PMP Certification in Delhi will make it easier for students to comprehend and implement real project management strategies that guarantee greater effectiveness and success.
What Topics is Included in PMP Training Courses?
The PMP course will train you on how to plan, organise, execute, and manage projects regardless of the size or complexity of the business.
In addition to the value delivery spectrum, which incorporates predictive, agile, and hybrid approaches, PMP training will focus on the three additional domains of People, Process, and Business Environment.
We are the top PMP Certification Institute in Delhi can assist you in obtaining lucrative careers in Information Technology, manufacturing, finance, healthcare, and other dynamic fields.
The average salary for PMP-certified professionals is 25% more than that of their non-certified peers, and there are over 1 million PMP-certified professionals worldwide.
Through PMP training, candidates can develop numerous professional skills, like time management, team building, leadership, and conflict resolution, among others.