Course Highlights & Why PMP Online Training at FITA Academy?
PMP certification training is developed specifically to cover all advanced project management skills with practical training to certify that you are the best with the guidance of our project professional trainers.
Training is designed to enhance the learning experience and promote the immediate application of newly acquired skills through the use of case studies and a problem-based learning method.
FITA Academy offers flexible batch scheduling - weekend, weekday, and fast track batches.
Courses are conveniently designed with a blended learning model to fit your requirements.
Instructors are certified and highly qualified with decades of experience in the subject.
Trainees who have successfully completed the curriculum at FITA Academy receive 100% placement assistance.
FITA Academy has trained more than 50,000 students who are currently employed by various companies since its foundation.
In our PMP Training Institute, we have more than 1500+ partnered companies that we tie up with to offer placement assistance.
The Active Placement Cell of FITA Academy assists students in landing their ideal jobs.
Upcoming Batches
| | | | |
| --- | --- | --- | --- |
| 05-10-2023 | Weekdays | Thursday (Monday - Friday) | |
| 07-10-2023 | Weekend | Saturday (Saturday - Sunday) | |
| 09-10-2023 | Weekdays | Monday (Monday - Friday) | |
| 14-10-2023 | Weekend | Saturday (Saturday - Sunday) | |

Classroom Training
Get trained by Industry Experts via Classroom Training at any of the FITA Academy branches near you
Why Wait? Jump Start your Career by taking the PMP Classroom Training!
Instructor-Led Live Online Training
Take-up Instructor-led Live Online Training. Get the Recorded Videos of each session.
Travelling is a Constraint? Jump Start your Career by taking the PMP Online Course!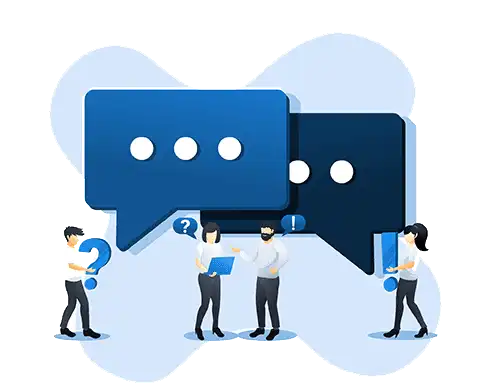 Have Queries? Talk to our Career Counselor
for more Guidance on picking the right Career for you!
Trainer Profile
At FITA Academy, we strongly believe in the blended method of learning, and we teach our students the right mix of theoretical and practical PMP concepts.
Our Project Management Professional Trainers are certified experts with a minimum of 10 years of expertise.
Our Trainers are working professionals in the PMP industry, thus they have access to numerous live projects that will be utilised during training sessions.
All our Trainers are working professionals in top MNCs.
By providing placement support, trainers also aid candidates in obtaining employment with their respective companies.
The Best PMP certification training our students receive is delivered by professionals with extensive experience in the field and in the use of relevant software.
Features
Real-Time Experts as Trainers
At FITA Academy, You will Learn from the Experts from industry who are Passionate in sharing their Knowledge with Learners. Get Personally Mentored by the Experts.
LIVE Project
Get an Opportunity to work in Real-time Projects that will give you a Deep Experience. Showcase your Project Experience & Increase your chance of getting Hired!
Certification
Get Certified by FITA Academy. Also, get Equipped to Clear Global Certifications. 72% FITA Academy Students appear for Global Certifications and 100% of them Clear it.
Affordable Fees
At FITA Academy, Course Fee is not only Affordable, but you have the option to pay it in Installments. Quality Training at an Affordable Price is our Motto.
Flexibility
At FITA Academy, you get Ultimate Flexibility. Classroom or Online Training? Early morning or Late evenings? Weekdays or Weekends? Regular Pace or Fast Track? - Pick whatever suits you the Best.
Placement Support
Tie-up & MOU with more than 1500+ Small & Medium Companies to Support you with Opportunities to Kick-Start & Step-up your Career.
PMP Certification Online Training
About PMP Certification Online Training
at FITA Academy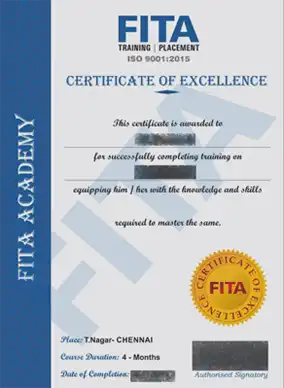 PMP Certification Online Training
The Project Management Professional (PMP) certification is designed by experts in the field and fits the criteria of various leading institutions. After obtaining the Project Management Professional certification, individuals are able to easily get employment in well-known sectors globally. Jobs in project management demand you to possess essential strategy and business understanding abilities. According to the PMI Salary Survey, qualified professionals earn 36% more than non-certified professionals. A PMP Certification course will give you an advantage among recruiters seeking candidates for project-related positions.
FITA Academy assists you through each step of your preparation for the Project Management Professional Certification, including the completion of its difficult application form. The thorough training curriculum that emphasises understanding project management through real life situations prepares you to pass the exam on your first try. After completing the PMP Certification Course, global recognition will be attained. Everyone in the industry will be aware that these professionals are well-versed in project management and possess all the necessary skills to properly complete a project. This course is necessary for every project manager who wants to flourish and effectively complete their project. Every professional in the field of project management recognises the value of a Project Management Professional Certification.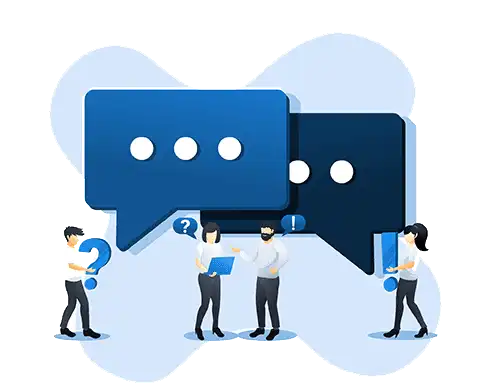 Have Queries? Talk to our Career Counselor
for more Guidance on picking the right Career for you!
Job Opportunities After Completing PMP Online Training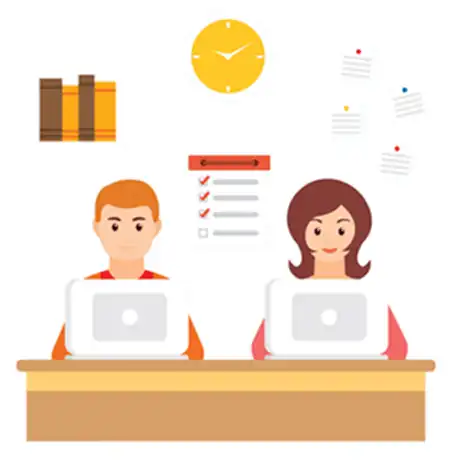 Project management professionals, as you may know, place a premium on having the PMP credential. The most prevalent certification is now in project management. The estimated PMP compensation rise or ROI is essential for cost-conscious project managers. There are currently over 2 million people in the world who could qualify to take the Certification test and become PMP Certified. PMP Certification is a Project Management Institute-issued professional designation accomplished by working professionals.
In addition, as acknowledged by numerous project managers, this certification offers an exceptional return on investment. However, just 58% of firms recognise the full significance of project management. This provides you and your project management abilities a significant range of options. Project managers will remain in need as long as there are human enterprises. According to a survey conducted by ComputerWorld, 40% of IT executives intend to hire project management specialists.
Any organisation tasked with addressing these obstacles must be created and embrace project management practices, as the approach to project management is continually evolving.In addition, when new digital markets and sectors arise, the number of new initiatives will skyrocket. These two causes should sustain a relatively high demand for project management skills for an incredibly long time. There are many advantages to taking a PMP certification course, including the strong demand for PMP-certified workers on the global market. Many industries require their project managers to be PMP-certified. Therefore, one should enrol in the top PMP training institute in order to obtain this certification and improve their qualifications.
Career opportunities for a Project Management Professional
A Project Manager oversees the entire project from beginning to end, from planning to execution. They are in charge of planning, arranging, securing, guiding, and controlling the project's resources in order to achieve defined objectives.
After completion of this PMP course this certification opens the door to numerous job opportunities. Here are some job paths chosen by PMP-certified professionals:
Associate Project Manager: This is an entry-level position in which you supervise a project with other project managers.
Assistant Project Manager: This is another entry-level position that allows you to work alongside seasoned project managers to complete tasks and learn the ins and outs of project management.
Business Project Manager: This is a corporate role that lets you to interact with clients, consult on other business projects, or manage company infrastructure.
Information Technology (IT) Project Manager: This position include working with servers, computers, and complete networks, as well as managing and building computer systems.
Construction Project Manager: As a Project Manager in the construction sector, your responsibility is to oversee construction projects.
Project Coordinator: This entry-level position focuses on lighter responsibilities such as planning and organisation in order to help the senior project managers.
Product Manager: This role is responsible for a particular product's manufacturing, promotion, and pricing.
Software Project Manager:

This position is similar to that of the IT project manager, except that it focuses solely on updating software. This position would need you to oversee the development and enhancement of new and existing software.
Student Testimonials
Enrolled in the PMP course to prepare myself to take the test. The right decision I took to go with FITA Academy. The professional trainer helped me in understanding the areas with best and real time practical examples. I recommend this course to all PMP aspirants. Overall it was a great experience with them.
The course for informative. The study material I got which was provided by my trainers was well planned. My trainers are professional and helped me understand the areas with best and real time practical examples. Thank you very much for the opportunity and special thanks to my trainers who guided and supported throughout the program.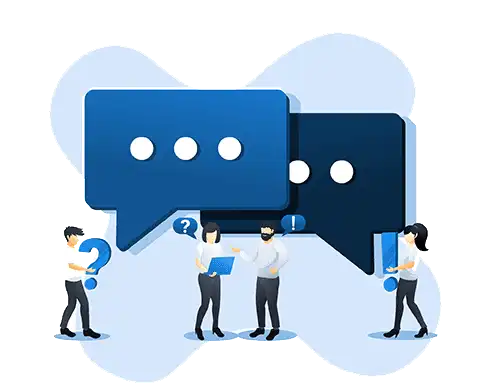 Have Queries? Talk to our Career Counselor
for more Guidance on picking the right Career for you!
Additional Information
In order to reach the project's predetermined goals, project managers employ a variety of methods, strategies, and tools. The project manager is accountable for completing and delivering the project on schedule and within budget while protecting all client and stakeholder interests. With the complexity of a project manager's job increasing due to factors like increased competition, the introduction of new methodologies, cost-cutting pressures, a tight deadline, and demanding quality requirements, it is essential for every ambitious project manager to become certified as a project management professional (pmp).
According to research, employers will need to hire people for nearly 2.2 million new project-based jobs every year from now until. This indicates that demand for skilled project managers is high. The PMP certification was designed for project professionals, and it demonstrates that you are among the best in your field, showing proficiency in:
People: Highlighting the soft skills necessary to manage a project team effectively in today's dynamic climate.
Process: Process of strengthening the technical components of project management.
Business Environment: Emphasising the relationship between projects and organisational strategy.
Certification after this PMP Course verifies that you possess the demanded project leadership skills. The new PMP comprises of three essential approaches:
Hybrid
Agile
Predictive (Waterfall)
Get a competitive advantage. Show that you work more efficiently. Realize your aspirations. Earn this certification through this PMP course today.
Why PMP Certification?
The PMP is an asset to have. CIO magazine rated the PMP as the top project management certification because it proves that you possess the exact talents companies need, a desire for excellence, and the capability to perform at the top standards.
There are advantages to having this certification . The median compensation for PMPs was 16% higher in the forty nations surveyed compared to those without the certification.
The PMP proves you work smarter. It shows you have the skills to drive business results and increase your organization's impact in the office and around the world.
A Certification in PMP is considered the gold standard of project management due to the rigorous examination required to obtain it. According to current data, there are approximately 823,024 active PMP holders worldwide. With each passing year, this figure continues to increase.
However, why do so many professionals pursue this Certification? We have mentioned some below:
PMP certification is indeed not industry specific.
It aids you in enhancing your leadership and organisational abilities.
It sharpens your problem-solving abilities considerably
With this certification, you have an advantage over non-PMPs.
It provides a foundation for international recognition.
It strengthens your resume and increases your pay.
The Project Management Institute offers a PMP training programme, often known as Project Management Professional Certification (PMI). The Project Management Institute (PMI) is a nonprofit professional membership organisation devoted exclusively to the project management profession.
Benefits of PMP Certification Training Program at FITA Academy
This course will assist you in acquiring advanced understanding in project management, resource management, risk management, value management, integration, change, control, schedule management, Gantt charts, and other cross-cutting information and skills.
Develops your business and project management skills to a greater level.
Enhance your job prospects by enrolling in a PMP certification course, which is recognised as the standard in Project Management across many industries.
Facilitates project managers to apply PMP certification course concepts and best practices to the entire management of projects of varying types and complexity.
Enhances your capacity to recognise, analyse, and resolve project management challenges.
Develops your skills in project management, leadership, team management, critical thinking, and customer-centric management.
Enhances organisational efficiency through superior time management skills.