Course Highlights & Why PMP Training in Pune at FITA Academy?
PMP Training in Pune includes all the new techniques and content topics highlighted in the most recent edition of the PMBOK Guide.
Using case studies and a problem-based learning approach, training is meant to enhance the learning experience and encourage the immediate application of newly acquired abilities.
FITA Academy offers flexible batch schedules, including weekend, weekday, and fasttrack batches.
A blended learning strategy is utilised to create courses that are tailored to your needs.
Instructors are certified and with decades of experience in their respective fields.
Trainees who have successfully completed the FITA Academy curriculum receive full placement assistance.
Since its founding, FITA Academy has trained over 50,000 students who are currently employed by various firms.
Our PMP Training Institute in Pune is partnered with over 1500+ firms in order to provide placement aid.
FITA Academy's Active Placement Cell supports trainees in finding their preferred jobs.
Upcoming Batches
| | | | |
| --- | --- | --- | --- |
| 23-09-2023 | Weekend | Saturday (Saturday - Sunday) | |
| 25-09-2023 | Weekdays | Monday (Monday - Friday) | |
| 28-09-2023 | Weekdays | Thursday (Monday - Friday) | |
| 30-09-2023 | Weekend | Saturday (Saturday - Sunday) | |

Classroom Training
Get trained by Industry Experts via Classroom Training at any of the FITA Academy branches near you
Why Wait? Jump Start your Career by taking the PMP Training in Pune!
Instructor-Led Live Online Training
Take-up Instructor-led Live Online Training. Get the Recorded Videos of each session.
Travelling is a Constraint? Jump Start your Career by taking the PMP Online Course!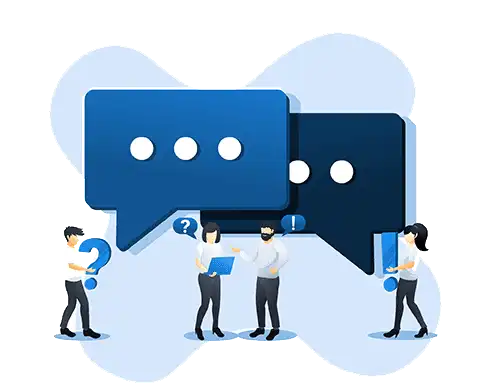 Have Queries? Talk to our Career Counselor
for more Guidance on picking the right Career for you!
Trainer Profile
FITA Academy believes in blended learning and teaches PMP principles conceptually and practically.

Our Project Management Professional Trainers are qualified experts with a minimum of ten years of relevant experience.

Due to the fact that our Trainers are active professionals in the PMP industry, they have access to a variety of real-world projects that will be utilised during training sessions.

All of our Trainers presently work for prestigious multinational corporations.

By providing placement help, trainers aid candidates in securing employment at their particular companies.

Our students receive the Best PMP Training in Pune from professionals with significant experience in the field and the application of relevant software.

As part of Our PMP Training in Pune, Our Mentors improve project leadership skills by providing effective training, doubt-clearing sessions, and placement assistance ranging from resume writing to interview suggestions.
Features
Real-Time Experts as Trainers
At FITA Academy, You will Learn from the Experts from industry who are Passionate in sharing their Knowledge with Learners. Get Personally Mentored by the Experts.
LIVE Project
Get an Opportunity to work in Real-time Projects that will give you a Deep Experience. Showcase your Project Experience & Increase your chance of getting Hired!
Certification
Get Certified by FITA Academy. Also, get Equipped to Clear Global Certifications. 72% FITA Academy Students appear for Global Certifications and 100% of them Clear it.
Affordable Fees
At FITA Academy, Course Fee is not only Affordable, but you have the option to pay it in Installments. Quality Training at an Affordable Price is our Motto.
Flexibility
At FITA Academy, you get Ultimate Flexibility. Classroom or Online Training? Early morning or Late evenings? Weekdays or Weekends? Regular Pace or Fast Track? - Pick whatever suits you the Best.
Placement Support
Tie-up & MOU with more than 1500+ Small & Medium Companies to Support you with Opportunities to Kick-Start & Step-up your Career.
PMP Certification Course in Pune
About PMP Certification Course in Pune
at FITA Academy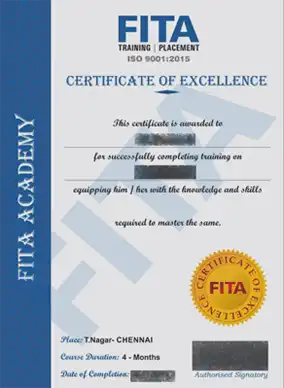 PMP Certification Course in Pune
FITA Academy provides the most comprehensive PMP Certification Training in Pune, covering all key concepts. In addition, we provide Mock Tests for familiarisation with the testing environment. After getting the Project Management Professional certification, individuals can easily find job with globally renowned companies. Project management positions require fundamental understanding of strategy and business. A PMP Certification would provide you an advantage when applying for project-related positions.
FITA Academy guides you through each stage of preparation for the Project Management Professional Certification, including the completion of the certification's challenging application form. The comprehensive training curriculum that emphasises project management through real-world scenarios will equip you to pass the exam on the first attempt. PMP certification completion in Pune would result in global recognition.
Everyone in the industry will be aware that these individuals are well-versed in project management and have all the abilities essential to execute a project effectively. This course is required for all project managers who aim to thrive and successfully execute their tasks. Every project management professional recognises the need of a Project Management Professional Certification.
The Value of Having a PMP Certification in Pune
There are numerous advantages to obtaining a PMP in Pune. Let us examine each in greater detail:
Potential for Better Earnings: In Pune, certified project managers earn a median salary 30% higher than the median salary for non-certified project managers.
Better Opportunities in the Work Force: In today's dynamic employment market, it pays to differentiate yourself from the group. A PMP certification can demonstrate to prospective employers that you possess the skills and information required to succeed in a project management capacity.
More Credibility: PMP certification is widely regarded as a symbol of achievement in the field of project management. This can be advantageous when pursuing new prospects or conducting business with other companies.
Improved Professional Network: Gaining the PMP certification will expand your professional circle to include other project managers all over the world. This might be useful when working on projects or seeking guidance.
Career Growth Satisfaction: PMP-certified project managers are more delighted with their work and more likely to execute projects on time and under budget.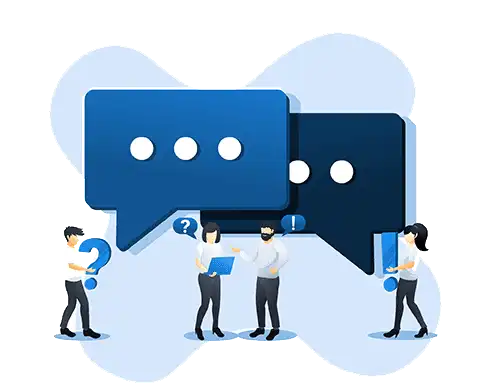 Have Queries? Talk to our Career Counselor
for more Guidance on picking the right Career for you!
Job Opportunities After Completing PMP Training in Pune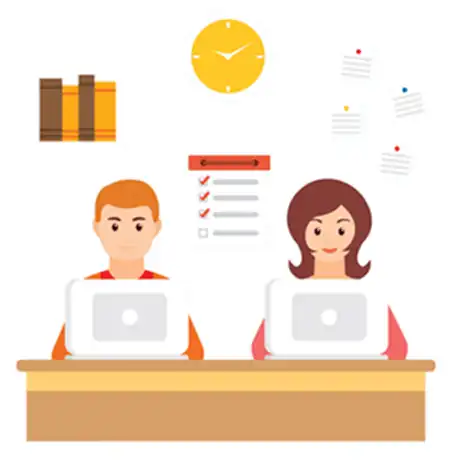 As you may already know, the Project Management Professional (PMP) certification is widely esteemed in the world of project management. Currently, project management certification is the most widespread. The expected PMP salary rise or return on investment (ROI) is essential for cost-conscious project managers. Already, more than 2 million professionals are qualified to take the Certification and become PMP-certified. The PMP Certification Course in Pune is a certificate attained by industry experts.
In addition, a considerable proportion of project managers feel that this accreditation gives an extraordinary return on investment. Despite this, only 58% of companies acknowledge the full value of effective project management. This PMP training in Pune opens up numerous doors for you and your project management skills. As long as there are human enterprises, project managers will always be in demand. According to a recent survey, forty percent of IT executives aim to hire project management specialists. 
As the project management methodology continues to expand, every organisation charged with overcoming these hurdles must establish and execute project management ideas.In addition, the number of new enterprises will increase substantially as new digital markets and industries emerge. It is anticipated that these two causes will keep the need for project management skills reasonably strong for a very long time.
There are numerous advantages to enrolling in a PMP Course in Pune, including the growing need for PMP-certified professionals in the worldwide labour market. Many sectors require PMP-certified project managers. To obtain this certification and enhance one's credentials, it is necessary to enrol in the premier PMP training programmes.
Student Testimonials
I'm so happy to talk about what I've learned with FITA Academy. My Trainer isn't just a trainer; he's also a real coach. He tells me how to think like a leader and a project manager, and most importantly, he teaches me very useful lessons about life. As part of the PMP training, what I liked most was the well-organized plan, which he topped off with a very interesting way of training.
This PMP training in Pune is the best one I've been to so far. My trainer has given me a lot of examples from his own life that help me understand a hard topic as easily as possible. Just have to use his method to pass the PMP. This course not only helped me pass the Certification test, but it also changed how I look at various issues and scenarios.
I'm glad I got my PMP certification. I really want to thank my trainer for the great training to prepare for the Pmp certification and the help he has given me on this journey. He uses interesting and easy-to-understand examples from real life to explain any topic. The course was really beneficial in removing any doubts and boosting the my knowledge of project management.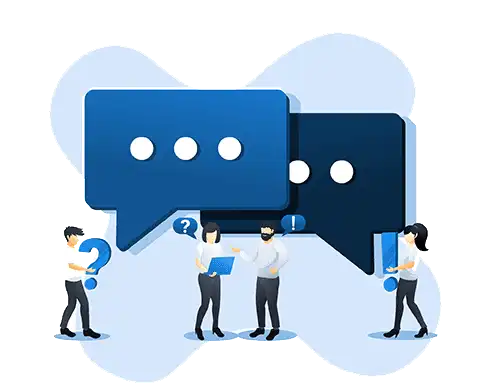 Have Queries? Talk to our Career Counselor
for more Guidance on picking the right Career for you!
Additional Information
Project managers use many different strategies, tactics, and methods to reach the project's goals. The project manager is responsible for finishing and delivering the project on time and on budget while looking out for the customer's and other stakeholders' best interests. To get certified as an expert in project management, every ambitious project manager needs to take the important PMP Certification Course in Pune. This is important because the job of a project manager is getting harder because of things like more competition, the introduction of new techniques, pressure to cut costs, a tight deadline, and strict quality standards.
Why You Should Get PMP Training in Pune?
Obtaining the Project Management Professional certification is beneficial because it proves that you have the specific talents that organisations demand, a passion for perfection, and the ability to perform to the highest standards. This is a significant benefit.
Getting this certification can be helpful in some ways. In 40 countries that were looked at, the average pay for PMPs was 16% higher than for people without the qualification.
The PMP shows that you manage your company better. It shows that you can get business results and grow the office and global impact of your organisation.
The Project Management Professional (PMP) Certification is often regarded as the most prestigious achievement in the field of project management due to the meticulous test that is required to earn it. According to the latest data, there are about 823,020 active PMP holders around the world. With each passing year, this number keeps going up.
Companies are willing to overpay for qualified project managers because they are in such high demand. In the fast-paced business world of today, having a Project Management Professional (PMP) certification can give you a big edge over other job seekers. According to data from PMI, a certified PMP is entitled to a 20% pay raise. The PMP certification is recognised around the world, and it shows that you have the skills and knowledge to run projects well.
The process for getting certified is difficult and requires a lot of hard work and experience. But the money is well spent because a PMP certification can lead to interesting job opportunities. PMP certification can help both professionals and their employers.
What does PMP Certification mean?
The Project Management Institute gives the Project Management Professional (PMP) certification, which is recognised all over the world (PMI). To get PMP certification, candidates must pass an exam that tests their knowledge and understanding of project management concepts and principles. Candidates must also pass the test and have at least four years of experience managing projects. PMPs must keep their certification up to date by getting continuing education credits.
PMP certification can help professionals stand out on the job market and get paid more. PMPs also often find it easier to move up in their jobs or get new ones. It can help people who are bidding on projects stand out from the crowd. Lastly, the certification shows that a person is dedicated to professional growth and excellence. If you want to get PMP certification, here are some things to keep in mind:
First, check to see if you meet the requirements.

Second, make a plan for how you will study and give yourself plenty of time to get ready for the test.

And third, after you get your credential, make sure you keep up with your continuing education credits.
If you do these things, you'll be well on your way to becoming a Project Management Professional.
Who can take the PMP Certification test?
The Project Management Professional (PMP) certification is an internationally recognised credential that proves a person's project management skills and knowledge. To be eligible for the PMP, you must either have a bachelor's degree or the global equivalent or at least 4 years of experience in Project Management.
If you hold multiple credentials in project management, you may be excluded from the minimum education requirements. The PMI Code of Ethics and Professional Conduct is another rule you must follow. The PMP is good for 3 years and needs 60 PDUs (professional development units) to stay valid.
Top Advantages of Getting PMP Certification in Pune
PMP certification is helpful for people who want to work in project management or who want to show their dedication to the field. Employers can also use the certification to find people with the skills and knowledge they need to do well in Project Management roles. Here are some of the best things you can look forward to if you get your PMP certification:
Why getting PMP certification in Pune is a smart option
Accepted Around the World:

PMP certification is respected and known all over the world. No matter where you live or work, this credential can help you move up in your career.

Gain Experience:

Preparing for the PMP exam will force you to learn new skills related to project management. Also, the test is likely to teach you new ideas and concepts that you can use in your everyday work.

Assist you in becoming a Smarter Project Manager:

Receiving your PMP certification can provide you with the knowledge and abilities necessary to assist you in becoming a better project manager. This can lead to better project results and more satisfaction at work.

PMP-Certified Project Managers Succeed:

PMP-certified project managers make more money than their non-certified counterparts. The median salary for project managers with a PMP is 20% higher than for project managers who don't have a PMP.

Adds Value to Your Resume:

The PMP adds value to your resume and makes you more appealing to potential employers. Also, having the certification can give you an advantage over other job applicants when you're looking for work.

Proves you're committed to the job:

Getting your PMP certification shows that you are dedicated to the field of project management. This can be helpful when looking for a promotion or a new job.

Strengthens Professional Network:

If you have a PMP certification, you will be able to connect with other professionals who also have the certification. It can be useful for making connections and getting better at your job.