Course Highlights and Why PMP Training in Bangalore at FITA Academy?

The PMP Training in Bangalore enables students to get in-depth knowledge for advancing their careers in the management business via the use of hands-on practises and projects conducted by professional teachers.

Through the use of case studies and a problem-based learning approach, training aims to enhance the learning experience and promote the immediate application of newly acquired abilities.

FITA Academy offers flexible batch schedules, including weekend, weekday, and fast track batches.

A blended learning strategy is utilised to create courses that are tailored to your needs.

Instructors are certified and with decades of experience in their respective fields.

Students who have successfully completed the curriculum receive full placement help.

Since its inception, FITA Academy has trained over 50,000 students who are currently employed by various firms.

Our PMP Training Institute in Bangalore is partnered with over 1500+ firms in order to provide placement assistance.

FITA Academy's Active Placement Cell supports trainees in finding their preferred careers.
Upcoming Batches
11-12-2023
Weekdays
Monday (Monday - Friday)
14-12-2023
Weekdays
Thursday (Monday - Friday)
16-12-2023
Weekend
Saturday (Saturday - Sunday)
23-12-2023
Weekend
Saturday (Saturday - Sunday)

Classroom Training
Get trained by Industry Experts via Classroom Training at any of the FITA Academy branches near you
Why Wait? Jump Start your Career by taking the PMP Training in Bangalore!
Instructor-Led Live Online Training
Take-up Instructor-led Live Online Training. Get the Recorded Videos of each session.
Travelling is a Constraint? Jump Start your Career by taking the PMP Online Course!
Trainer Profile
FITA Academy uses a blended learning strategy to teach PMP principles conceptually and practically.
Our Project Management Professional Trainers are qualified experts with a minimum of 10 years of relevant experience.
Our students receive the Best PMP Training in Bangalore from professionals who have extensive experience in the industry and the application of relevant software.
Due to the fact that our Trainers are active professionals in the PMP industry, they have access to a variety of real-world projects that will be utilised during training sessions.
All of our Trainers presently work for prestigious multinational corporations.
By providing placement assistance, trainers assist trainees in securing employment in various companies.
As part of Our PMP classes in Bangalore, Our Mentors boost project management skills by providing effective training, doubt-clearing sessions, and placement assistance ranging from resume writing to interview suggestions.
Learn at FITA Academy & Get Your
Dream IT Job in 60 Days
like these Successful Students!

Features of PMP Training in Bangalore at FITA Academy
Real-Time Experts as Trainers
At FITA Academy, You will Learn from the Experts from industry who are Passionate in sharing their Knowledge with Learners. Get Personally Mentored by the Experts.
LIVE Project
Get an Opportunity to work in Real-time Projects that will give you a Deep Experience. Showcase your Project Experience & Increase your chance of getting Hired!
Certification
Get Certified by FITA Academy. Also, get Equipped to Clear Global Certifications. 72% FITA Academy Students appear for Global Certifications and 100% of them Clear it.
Affordable Fees
At FITA Academy, Course Fee is not only Affordable, but you have the option to pay it in Installments. Quality Training at an Affordable Price is our Motto.
Flexibility
At FITA Academy, you get Ultimate Flexibility. Classroom or Online Training? Early morning or Late evenings? Weekdays or Weekends? Regular Pace or Fast Track? - Pick whatever suits you the Best.
Placement Support
Tie-up & MOU with more than 1500+ Small & Medium Companies to Support you with Opportunities to Kick-Start & Step-up your Career.
Why Learn PMP Training in Bangalore at FITA Academy?
Live Capstone Projects
Real time Industry Experts as Trainers
Placement Support till you get your Dream Job offer!
Free Interview Clearing Workshops
Free Resume Preparation & Aptitude Workshops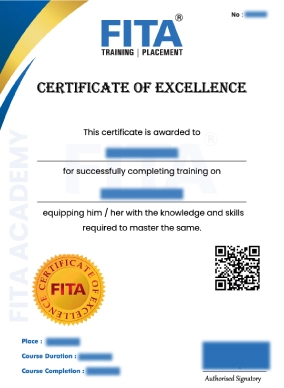 PMP Certification Course in Bangalore
FITA Academy offers the most thorough PMP Certification Training in Bangalore, which encompasses all fundamental principles. In addition, we give Mock Tests for testing environment familiarisation. After obtaining the Project Management Professional certification, individuals can easily find employment in well-recognized businesses worldwide. Project management positions need fundamental strategy and business comprehension skills. A PMP Training in Bangalore would provide you an advantage when applying for positions related to projects.
FITA Academy leads you through each step of preparation for the Project Management Professional Certification, including the completion of its difficult application form. The thorough training programme that emphasises studying project management through real-world scenarios will prepare you to pass the examination on your first try. The completion of the PMP certification in Bangalore will result in global recognition. Everyone in the industry will be aware that these professionals are well-versed in project management and possess all the necessary skills to properly execute a project. This course is mandatory for all project managers who aspire to thrive and complete their tasks successfully. Every expert in project management recognises the value of a Project Management Professional Certification.
Have Queries? Talk to our Career Counselor for more Guidance on picking the
right Career for you!
Placement Session & Job Opportunities after completing PMP Training in Bangalore

The Project Management Professional (PMP) credential is highly valued in the field of project management, as you may already be aware. Currently, certification in project management is the most prevalent. For cost-conscious project managers, the anticipated PMP salary increase or return on investment (ROI) is crucial. More than 2 million professionals are already qualified to take the Certification and become PMP-certified. The PMP Certification Course in Bangalore is a credential earned by professionals in the field. In addition, as acknowledged by a substantial percentage of project managers, this certification offers an exceptional return on investment.
However, just 58% of firms recognise the full value of project management. This PMP Training in Bangalore provides you and your project management skills with an abundance of opportunities. As long as there are human enterprises, there will always be a demand for project managers. Forty percent of IT executives, according to a ComputerWorld survey, intend to hire project management specialists.
As the approach to project management continues to evolve, every organisation tasked with overcoming these obstacles must be established and implement project management concepts. In addition, when new digital markets and industries arise, the number of new businesses will increase dramatically. These two factors are projected to keep the need for project management skills relatively high for a very long period.
There are many benefits to enrolling in a PMP Course in Bangalore, including the increasing demand for PMP-certified workers on the global labour market. Many industries demand project managers to be PMP-certified. To get this certification and improve one's credentials, one must enrol in the leading PMP training programmes.
Success Story of PMP Training in Bangalore
I'd like to thank everyone on team FITA for all the help they've given me from the beginning. I'd especially like to thank my trainer, who guided me and helped me see how important this certification is. The best training was also given here by the trainer. I'm very happy that I chose FITA Academy to help me get my PMP certification.
I want to thank the FITA Academy Team from the bottom of my heart for my PMP Training in Bangalore. The content, the way it was taught, and the key points from the point of view of the exam, along with some interesting ideas and insights into project management principles from my trainer's personal experiences, will definitely help me on my way to passing the PMP Exam.
The PMP training course was excellent. Sir's sessions were very helpful, and his live, interactive classes helped me a lot. When I missed a couple of classes, I was also able to go to another batch for free. Also, I got the help I was hoping to get from an institution, which I got here. Thanks to team at FITA Academy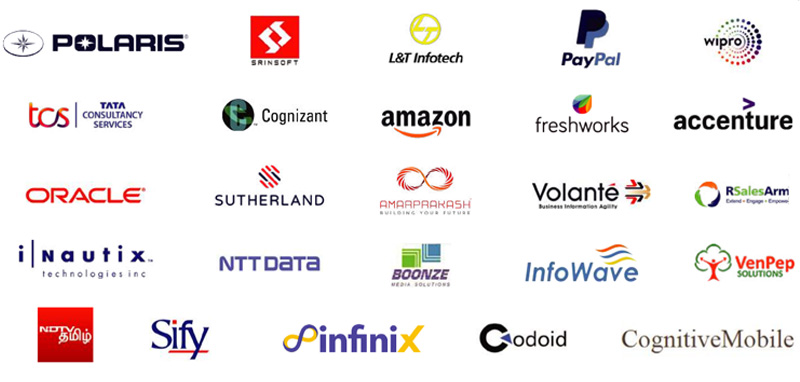 Frequently Asked Question (FAQ) about PMP Training in Bangalore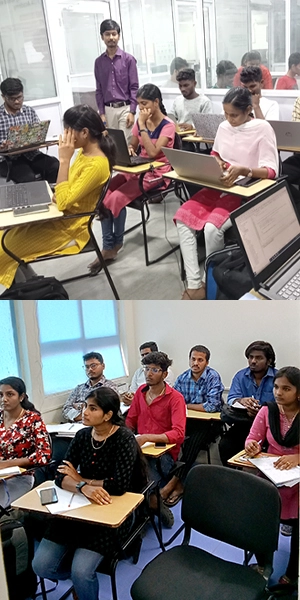 Project managers employ a variety of approaches, tactics, and methods to meet the project's stated objectives. The project manager is accountable for completing and delivering the project on schedule and within budget, while protecting the interests of the customer and other stakeholders. Every ambitious project manager needs to complete the crucial PMP Certification Course in Bangalore in order to become certified as a project management expert. This is necessary since the complexity of a project manager's job is increasing as a result of variables such as increased competition, the introduction of new techniques, cost-cutting pressures, a tight deadline, and stringent quality criteria (pmp).
What Is a Project Management Professional?
We are the best PMP Training Institute in Bangalore offering the internationally recognised Project Management Professional (PMP) certification. PMI is a non-profit organisation that has addressed millions of professionals since its inception in 1969.
Project Management Body of Knowledge (PMBOK), whose first version was published in 1996, contains the PMI's standard for project management.
How to Achieve a PMP
The PMP Certification will offer value to the next stage of your career. With this accreditation, you will be able to assume responsibilities at highly regarded companies. Professional project managers can work in a wide variety of sectors and work situations. According to the PMI, a project is a temporary endeavour undertaken to provide a product, result, or service.
Regardless of area or field, a trained project manager has numerous employment prospects. To maintain the productivity and efficiency of a project and team, the demand for project managers is quite strong in both small and large organisations.
Ensure that you have completed the required training and professional experience prior to this PMP Certification.
Why should you go for a PMP Certification Training in Bangalore?
When seeking information about becoming a PMP-certified professional, you are likely to be interested in the certification's benefits. Here are some of the most compelling arguments for beginning your PMP certification preparations:
The PMP certification is not limited to a particular business or sector. Consequently, qualified professionals could have the opportunity to work in a variety of industries, including healthcare, governance, IT, and others.
A Project Management Professional with certification could uncover new ways to increase their earning potential. According to the Project Management Institute, the median income for PMP-certified professionals was over 25 percent higher than that of non-certified individuals.
The vast community of project management experts is the second significant reason to get the PMP certification. PMP certification has been attained and maintained on a regular basis by professionals in over 200 countries. When quantified, the global PMP community consists of about one million certified experts. In addition to achieving global recognition in project management, you could do so by joining the vast global community.
Candidates who have passed the PMP examination must adhere to specific requirements to maintain their certification. Consequently, competent candidates must continue their journey of continuous learning while adjusting to new project management requirements.
The PMP certification demonstrates your dedication to expanding your knowledge of the numerous project management skills, methodologies, and technologies.
The majority of the Project Management Professional (PMP) test focuses on team building and leadership.
The breadth of contemporary project management methodologies focuses mostly on people and guiding them as a cohesive unit to accomplish desired objectives.
The PMP certification enables professionals to recognise the strengths and shortcomings of their team members in order to integrate them into the project.
What does a PMI-Certified PMP professional do?
The PMP-Certified professional is responsible for the following roles in project management lifecycles:
Development of ideas
Team building and allocation of roles
Organization and coordination of the plan
The leadership of the team
Budgeting and resource management
Managing communication among team members and stakeholders
How is a PMP professional accountable for a project's success?
A certified project management professional has the skills and knowledge to ensure alignment between the project's people, procedures, and business environment.
Building the correct teams, empowering processes with technical fluency, and managing the business environment in accordance with changing project needs all play a significant influence in the success of a project.
Who may pursue PMP Certification Course in Bangalore
The PMP certification eligibility requirements allow you to determine whether you are qualified to take the exam.
PMP certification requirement:
A secondary degree and a minimum of five years of professional, non-overlapping project management experience are required.
A bachelor's degree and at least three years of professional, non-overlapping project management experience are required.
Bachelor's or Master's degree from a GAC-accredited institution, plus at least two years of professional, non-overlapping project management experience.
35 hours of education/training in project management or CAPM Certification