Course Highlights & Why PMP Training in Jaipur at FITA Academy?
Agile, hybrid, and predictive project management techniques are emphasised during PMP Training in Jaipur.
This curriculum equips Trainees with the practical exercises and projects necessary to advance in their careers as managers.
Case studies and problem-based learning are emphasised throughout the course to enhance the learning experience and enable learners to apply their knowledge with ease.
At FITA Academy, weekend, weekday and Fast Track batches are provided.
The most essential component of blended learning methodologies is a structured, individualized curriculum.
Trainers are subject matter experts with decades of experience.
When participants complete the FITA Academy Training Program, they are provided with substantial employment help.
Since its inception, FITA Academy has trained over 50,000 individuals who are now employed in a variety of fields.
Our PMP Training Institute in Jaipur collaborates with over 1,500 companies to help people find employment.
The Active Placement Cell of FITA Academy assists trainees in finding suitable employment opportunities.
Upcoming Batches
| | | | |
| --- | --- | --- | --- |
| 05-10-2023 | Weekdays | Thursday (Monday - Friday) | |
| 07-10-2023 | Weekend | Saturday (Saturday - Sunday) | |
| 09-10-2023 | Weekdays | Monday (Monday - Friday) | |
| 14-10-2023 | Weekend | Saturday (Saturday - Sunday) | |

Classroom Training
Get trained by Industry Experts via Classroom Training at any of the FITA Academy branches near you
Why Wait? Jump Start your Career by taking the PMP Training in Jaipur!
Instructor-Led Live Online Training
Take-up Instructor-led Live Online Training. Get the Recorded Videos of each session.
Travelling is a Constraint? Jump Start your Career by taking the PMP Online Course!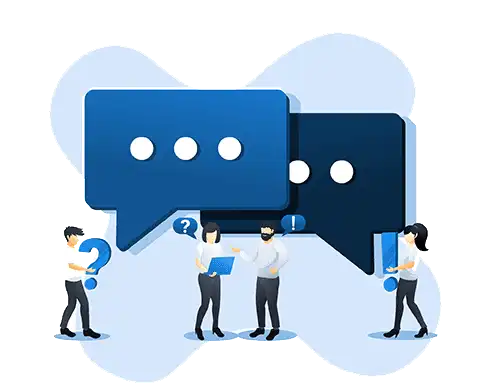 Have Queries? Talk to our Career Counselor
for more Guidance on picking the right Career for you!
Trainer Profile
Due to a variety of instructional techniques, the PMP training is both theoretical and practical.
Our Professional PMP Trainers have at least ten years of experience in the area.
As PMP professionals, our Trainers have access to real-world projects that will be utilised throughout the course.
Now, all of our Trainers are employed by well-known, multinational corporations.
Instructors aid trainees in obtaining employment with the companies in which they are interested by providing placement assistance.
Our pupils receive high-quality PMP training from creative techniques-savvy subject matter specialists.
Our PMP Certification mentors give rigorous instruction, doubt-clearing sessions, placement assistance, including resume writing and interview preparation, and placement assistance.
Features
Real-Time Experts as Trainers
At FITA Academy, You will Learn from the Experts from industry who are Passionate in sharing their Knowledge with Learners. Get Personally Mentored by the Experts.
LIVE Project
Get an Opportunity to work in Real-time Projects that will give you a Deep Experience. Showcase your Project Experience & Increase your chance of getting Hired!
Certification
Get Certified by FITA Academy. Also, get Equipped to Clear Global Certifications. 72% FITA Academy Students appear for Global Certifications and 100% of them Clear it.
Affordable Fees
At FITA Academy, Course Fee is not only Affordable, but you have the option to pay it in Installments. Quality Training at an Affordable Price is our Motto.
Flexibility
At FITA Academy, you get Ultimate Flexibility. Classroom or Online Training? Early morning or Late evenings? Weekdays or Weekends? Regular Pace or Fast Track? - Pick whatever suits you the Best.
Placement Support
Tie-up & MOU with more than 1500+ Small & Medium Companies to Support you with Opportunities to Kick-Start & Step-up your Career.
PMP Certification Course in Jaipur
About PMP Certification Course in Jaipur
at FITA Academy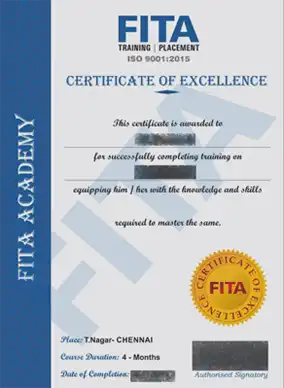 PMP Certification Course in Jaipur
FITA Academy's Project Management Professional (PMP) Certification in Jaipur is widely regarded as the most prestigious project management credential. A Project Management Professional (PMP) who has successfully completed PMP Certification training is able to manage project-related duties utilising the most up-to-date methodologies and industry expertise. With the Project Management Professional certification, you can obtain employment in a company with a stellar reputation worldwide. Candidates for project management positions must have knowledge of company strategy. If you wish to become a project manager or leader, get your PMP certification in Jaipur.
From the time you decide to pursue Project Management Professional certification until you submit your application, we will assist you. This course is focused entirely on project management. Using real-world case studies to help you clear the certification exam. The PMP certification you earn in Jaipur is internationally recognised. All specialists in the field are aware that PMP-certified professionals are valued and understand how to effectively manage projects. If a project manager wishes to improve their skills and performance, they should enrol in this course.
Benefits of PMP Certification in Jaipur
There are numerous benefits associated with acquiring a PMP certification in Jaipur. Let's explore each separately:
IPotential for Better Income: In Jaipur, PMI-certified project managers make 30 percent more than their non-certified counterparts.
Better Job Prospects: In today's competitive employment market, it is advantageous to stand out from the throng. A PMP certification can indicate to hiring managers that you have the knowledge and abilities necessary to succeed in a project management career.
More Recognition: The PMP certification is widely recognised as the industry standard in project management. This may be useful when chasing new leads and establishing commercial relationships with other organisations.
Professional Network: If you earn PMP certification, your professional network will broaden to include project managers from throughout the globe. This could be useful for undertaking initiatives or determining direction.
Growth Satisfaction: Acquiring certification as a Project Management Professional (PMP) has been linked to higher levels of job satisfaction and effectiveness for project managers, in addition to an enhanced potential of completing the projects on time and within budget.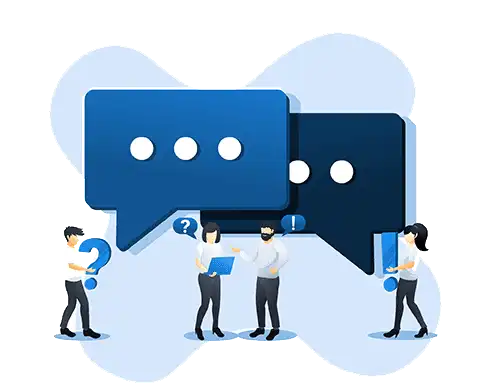 Have Queries? Talk to our Career Counselor
for more Guidance on picking the right Career for you!
Job Opportunities After Completing PMP Training in Jaipur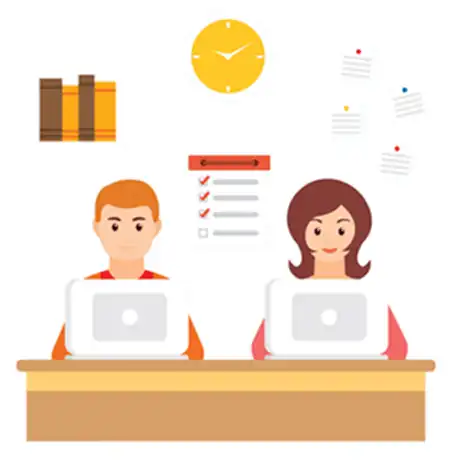 Managers of projects should get the Project Management Professional (PMP) certification. Currently, project management certification is the most sought-after credential. The expected PMP pay or return on investment (ROI) is essential for cost-conscious project managers. Currently, more than 1.5 million professionals are qualified to take the PMP examination and earn certification. PMP Certification is a credential obtained by industry professionals. In addition, the vast majority of project managers believe this certification provides an extraordinary return on investment.
Despite this, just 58% of businesses recognise project management's full worth. This PMP Training in Jaipur improves your project management skills in a variety of ways. As long as businesses are managed by people, project managers will always be in demand. According to recent data, forty percent of IT executives intend to employ project management specialists. As the field of project management continues to grow, organisations charged with solving these challenges must define and execute project management concepts.
 Moreover, the introduction of new digital industries and marketplaces will result in a substantial growth in the number of new businesses. It is projected that these two factors will maintain a high demand for project management expertise for an extended term. PMP Certification in Jaipur is suitable for aspiring associate project managers, project coordinators, product managers, project managers, and project team members.
Role of a Project Manager
The following are requirements for a qualified project manager:
First, they must be self-motivated and responsible for all parts of the project until its conclusion.
In addition, they lead and direct cross-functional teams to complete projects within the restrictions of cost, time, and resources.
To evaluate their knowledge and expertise, they apply a methodology to projects with well-defined requirements and deliverables.
There are numerous promising job prospects for project management specialists. However, managing the project would not be a simple task. In other words, some PMP certification prerequisites must be satisfied before registering for the exam. Enroll in our Best PMP Training Institute in Jaipur to learn more about project management methods and procedures.
Student Testimonials
I am delighted to share my experience to FITA Academy. My Trainer is much more than a simple trainer; he is a genuine coach. He teaches me the ways of the leader and project manager, but more importantly, he teaches me the ways of life. I appreciate his engaging teaching approach and the well-designed PMP programme.
I am confident that I will be able to clear the PMP exam after completing the training sessions at FITA Academy. I learned a lot about the project's concepts as well as other vital tactics, despite the fact that we were serving in the capacity of project managers. My instructor has detailed knowledge and is an energetic expert. In addition, I received assistance for all of my doubts. Thank you for training and assisting me, FITA Academy.
I wish to express my deepest gratitude to the FITA Academy Team for my PMP Training. The topic, the manner in which it was explained, and the major points from the perspective of the certification, as well as some new ideas and insights into project management concepts from my trainer's personal experiences, will undoubtedly aid me in clearing the PMP Certification.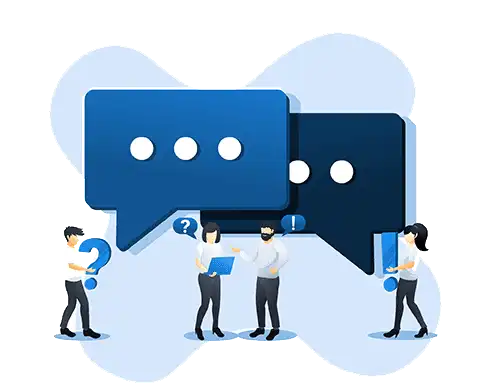 Have Queries? Talk to our Career Counselor
for more Guidance on picking the right Career for you!
Additional Information
The objectives of project managers are achieved through the use of a wide variety of strategies, procedures, and approaches. Priority number one for the project manager is to protect the client's and other stakeholders' interests while ensuring the project is finished on time and within budget. In order to be recognised as project management specialists, aspiring project managers in Jaipur must take the PMP Certification Course. This is crucial because the challenges that project managers must overcome are constantly increasing: there is more competition, more inventive ideas, more pressure to minimise costs, less time, less money, and higher quality requirements.
Why Prepare PMP Certification in Jaipur?
The Project Management Professional certification demonstrates that you possess the specialised skills demanded by businesses, a commitment to quality, and the capacity to produce results that meet or exceed expectations. This accreditation is beneficial since it possesses particular qualities. It is difficult to overstate the significance of this.
Including this certification on your CV may be useful in a number of ways. In 40 nations, it was determined that the average PMP salary was 16% more than that of those without the certification.
The PMP demonstrates the management effectiveness of your organisation. It exhibits your capacity to fulfil business goals and develop your company's office and global reach.
The Project Management Professional (PMP) Certification is typically regarded as the most prominent in the field of project management because it requires clearning a difficult examination. Recent statistics indicate that there are roughly 823,024 PMP holders in the world. This number continues to rise each year.
Companies are willing to pay a high salary in order to secure the services of a talented project manager. Project Management Professional (PMP) certification could offer you with a substantial competitive advantage in today's fast-paced business environment. According to PMI, a PMP with certification is eligible for a 20% wage boost. Certification from the leading PMP Training Institute proves that you possess the knowledge and abilities necessary to manage projects effectively.
To reach this objective, you must have extensive experience and establish your competence. However, the cost is beneficial because PMP certification can lead to improved employment prospects. PMP Certification in Jaipur is advantageous to both professionals and their respective employers.
Who is a Professional in Project Management?
We are the most prominent PMP Training Institute in Jaipur, offering the internationally renowned Project Management Professional (PMP) certification. Since its founding in 1969, the Project Management Institute (PMI) has communicated with millions of professionals.
The first edition of the Project Management Body of Knowledge (PMBOK) was published in 1996 and comprises the PMI's project management standard.
Certification Preparation for PMP
The PMP Certification will help you develop in your career. If you receive this certification, you will be eligible to work for famous companies. Professional project managers are competent to work in a number of industries and settings. According to the Project Management Institute (PMI), a project is a temporary endeavour undertaken to produce a product, result, or service.
Any industry gives a trained project manager several employment opportunities. To sustain the productivity and effectiveness of a project and its personnel, small and large organisations have a high demand for project managers.
Before attempting to acquire your PMP certification, you should confirm that you have finished all of the required courses and have the required level of practical experience.
What topics are covered in this PMP training course?
The PMP course will guide you how to plan, organise, execute, and manage projects regardless of the business's size or complexity.
The PMP course will emphasise the People, Process, and Business Environment domains in addition to the value delivery spectrum, which includes agile, hybrid, and predictive methodologies.
We are the premier PMP certification training institute in Jaipur, and we can help you develop successful jobs in areas such as IT, manufacturing, finance, and healthcare, among others.
Over one million PMP-certified professionals exist worldwide, and their average remuneration is 25 percent more than that of their non-certified peers.
Professional talents such as time management, teamwork, leadership and conflict resolution can be strengthened with the PMP Course in Jaipur.
Why should you enrol in a PMP Certification Course in Jaipur?
You're probably here because you're curious about the perks that come with having a PMP certification. Here are some of the most compelling reasons to start your PMP certification preparations:
The PMP certification is not restricted to a specific industry or business type. Consequently, skilled people may have the option to work in businesses such as healthcare, government, and information technology, among others.
A Project Management Professional who is credentialed may discover new ways to boost their income potential. According to the Project Management Institute, the average pay of PMP-certified professionals was more than 25 percent greater than that of non-certified persons.
The wide community of project management professionals is the second major reason to obtain PMP certification. Professionals in over 200 countries have consistently obtained and maintained PMP certification. The global PMP community comprises of around one million certified professionals. You could get global recognition in project management by joining a vast global community.
Candidates who have cleared the PMP examination are required to maintain their certification by adhering to certain requirements. Consequently, competent candidates must continue their journey of continuous learning while adapting to changing needs for project management.
The PMP certification indicates your commitment to enhancing your understanding of multiple project management skills, techniques and technology.
The majority of the Project Management Professional (PMP) examination is devoted to teamwork and leadership.
The scope of modern project management approaches focuses mostly on people and helping them to achieve desired objectives as a cohesive unit.
The PMP certification enables professionals to identify the strengths and weaknesses of their team members so that they can integrate them into the project.
What does a PMI-Certified PMP professional do?
The PMP-Certified professional is responsible for the following roles in project management lifecycles:
Innovation of ideas
Team building and role assignment
Organizing and coordinating the plan
Leadership within the team
Budgeting and resource administration
Managing how team members and stakeholders talk to each other
How is a PMP professional responsible for the success of a project?
A trained expert in project management has the skills and knowledge to ensure that the project's people, procedures and business environment are aligned.
The success of a project is significantly impacted by assembling the right people, enabling processes with technical expertise, and managing the business environment in accordance with changing project requirements.
PMBOK Guide (Project Management Book of Knowledge) Importance
The Certification is based on Project Management Institute's PMBOK Guide (Project Management Book of Knowledge) (PMI).
The PMBOK Guide is a four-yearly revision of an ANSI standard publication.
The PMBOK Guide describes the standards and best practices for project management.
The PMBOK Guide develops and supports a standardized terminology for the implementation of management concepts. The PMI vocabulary provides the structure for professional terminology that project, programme and portfolio managers, as well as other stakeholders, may use consistently. Therefore, it is essential to comprehend them from the perspective of the examination.
What exactly are PMP and PMI?
PMP, which stands for Project Management Professional, is one of PMI's most generally recognised credentials for project practitioners. The PMP certification is internationally recognised and in high demand. This credential is required for the position of project manager or to become a successful project management professional. This PMP Course in Jaipur demonstrates why PMP is the best career choice and so popular. A PMP-certified project manager can work in almost any area, including retail, banking, defence, information technology, and manufacturing. A PMP-certified expert may be added to a project after clearing the PMP certification exam.
Who Needs Project Management Training?
This PMP Training Institute in Jaipur will teach business owners how to manage their teams to the best of their abilities. Additionally, it will help you build the abilities necessary for progression within your organization. Even simple projects are doomed to failure if there is insufficient management and control. This project management course is meant for those aspiring to become managers. Your understanding of the different components necessary to manage teams effectively for project implementation will be significantly enhanced. In addition, this PMP Certification in Jaipur will make it simpler for students to comprehend and implement genuine project management tactics that ensure increased success and effectiveness.