Course Highlights & Why Python Training in Trivandrum at FITA Academy?
The Python Course in Trivandrum at FITA Academy aims to enable the learning of designing and programming Python applications.
Under the proper guidance and support of trainers, students will be able to learn how to use lists, tuples, and dictionaries in Python programs.
The students will learn how to identify Python object types
With diligent training of the practices, the students will learn how to use indexing and slicing to access data in Python programs.
The persistent evaluations and practice will enable the students to learn how to write functions and pass arguments in Python.
The Python Training in Trivandrum at FITA Academy will help the students to acquire programming skills in core Python.
The course imparts the crucial skill of designing graphical user interfaces in Python.
The students will be given the liberty to explore Python object-oriented features.
The trainees will be given a series of demonstrations for making the code robust by handling errors and exceptions properly.
The professional instructors will be given knowledge of how to work with list and sequence data.
Upcoming Batches
| | | | |
| --- | --- | --- | --- |
| 28-10-2021 | Weekdays | Thursday (Monday - Friday) | |
| 30-10-2021 | Weekend | Saturday (Saturday - Sunday) | |
| 01-11-2021 | Weekdays | Monday (Monday - Friday) | |
| 06-11-2021 | Weekend | Saturday (Saturday - Sunday) | |

Classroom Training
Get trained by Industry Experts via Classroom Training at any of the FITA Academy branches near you
Why Wait? Jump Start your Career by taking Python Training in Trivandrum!
Instructor-Led Live Online Training
Take-up Instructor-led Live Online Training. Get the Recorded Videos of each session.
Travelling is a Constraint? Jump Start your Career by taking the Python Online Training!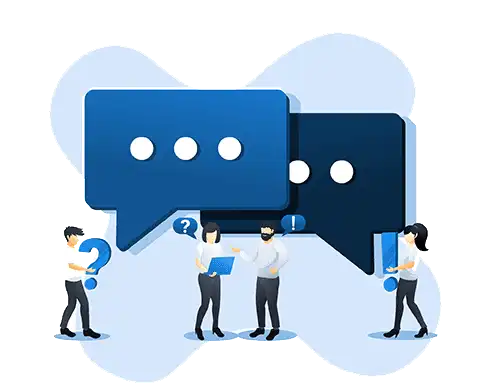 Have Queries? Talk to our Career Counselor
for more Guidance on picking the right Career for you!
Trainer Profile
The top-notch experts of FITA Academy are fully up to date to the content with work experience of more than 10 years.
The instructors have experience of conducting a handful of real time projects and assignments of real world scenarios.
Our mentors are experts in the field of domain and persistently update themselves with new technology and tools.
The experts of FITA Academy have delivered over 2000 sessions and workshops through both online and offline modes across the world.
Our experts make sure that students get the maximum output with the right content delivery.
Features
Real-Time Experts as Trainers
At FITA Academy, You will Learn from the Experts from industry who are Passionate in sharing their Knowledge with Learners. Get Personally Mentored by the Experts.
LIVE Project
Get an Opportunity to work in Real-time Projects that will give you a Deep Experience. Showcase your Project Experience & Increase your chance of getting Hired!
Certification
Get Certified by FITA Academy. Also, get Equipped to Clear Global Certifications. 72% FITA Academy Students appear for Global Certifications and 100% of them Clear it.
Affordable Fees
At FITA Academy, Course Fee is not only Affordable, but you have the option to pay it in Installments. Quality Training at an Affordable Price is our Motto.
Flexibility
At FITA Academy, you get Ultimate Flexibility. Classroom or Online Training? Early morning or Late evenings? Weekdays or Weekends? Regular Pace or Fast Track? - Pick whatever suits you the Best.
Placement Support
Tie-up & MOU with more than 1000+ Small & Medium Companies to Support you with Opportunities to Kick-Start & Step-up your Career.
Python Certification Course in Trivandrum
About Python Certification Course in Trivandrum at FITA Academy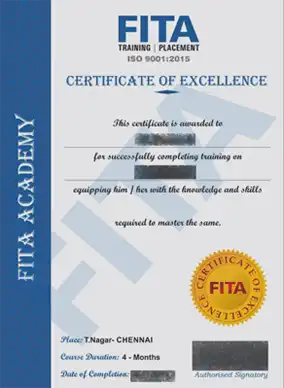 Python Certification Course in Trivandrum
Python is a high-level general-purpose programming language immensely used by innumerable industries across the world. Being a prevalent programming language there has been a tremendous demand for Python developers in the market. Considering the demand, FITA Academy has introduced the Python Course in Trivandrum. On completing the Python certification training successfully, the trainee will be provided a certification from FITA Academy. The certification will be carried as an acknowledgment of the comprehensive knowledge and rigorous training acquired in the course of the Python training program. The testimony granted will provide the trainee with professional recognition of the projects, assignments, and modules covered in the curriculum. Certification of Python will help you gain skills in writing Python code and working with packages Scipy and Scikit learn. The Python Training Institute in Trivandrum at FITA Academy holds a remarkable value in providing students both the basics as well as advanced concepts like machine learning, deep learning, Hadoop streaming, and working with packages helping them to gain competence and excellence in Python.
Furthermore, upon successful completion of this course, the trainee will be able to develop and execute interactive web applications for the company and organizations. The addition of this certification to your previously acquired educational qualifications will ensure the extension of your professional career possibilities. The salary package of a Python developer having experience of not more than three years varies from Rs.5,68,800 per annum to Rs.6,30,000 per annum. On the contrary, an experienced Python developer with six years of work experience is eligible to get a salary package of Rs. 7,50,000 per annum to Rs. 8,50,000 per annum. Python Training in Trivandrum at FITA Academy will help our students to measure their skills by going through a meticulously designed curriculum enabling them to excel in the extremely competitive market.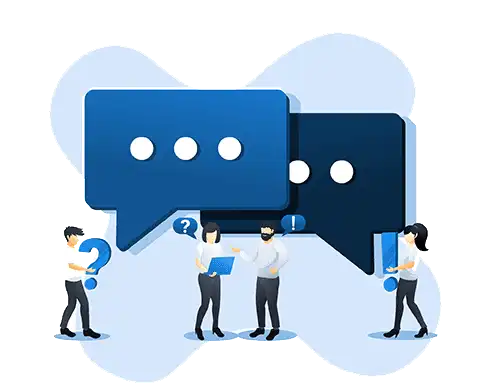 Have Queries? Talk to our Career Counselor
for more Guidance on picking the right Career for you!
Job Opportunities After Completing Python Training in Trivandrum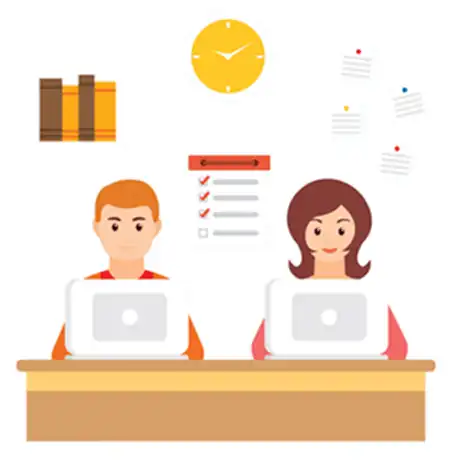 Learning Python Course in Trivandrum at FITA Academy will equip the trainees with the necessary skills and lead to the complete professional transformation of the students. The subject matter experts of FITA Academy endeavor to train students possessing the potential to counter all sorts of Python programming. The job positions or the career opportunities highly in demand and profitable in this field are – Python developer, data analyst, product manager, and machine learning engineer. The tasks assigned to a Python developer entails building websites, resolving problems pertaining to the data analyst, writing reusable codes, optimizing data algorithms, and application of data protection. Students who are interested in working with huge amounts of data and critically evaluating it can strive for the job position of a data analyst. The responsibilities a data analyst carries are collection and interpretation of data, reporting the results, identification of patterns and data trends along with defining new data collection and analysis processes. The career path which detains a very important position in every company when it comes to assisting businesses to understand the market is the product manager. They hold the responsibility of studying the market and accordingly building the product.
The skilled professionals in this position plan and execute the product throughout the product lifestyle. Moreover, the product manager works with external third parties to access partnership opportunities. The job postings of a position that has increased in the last couple of years are machine learning. Along with an increase in positions, the salary packages have also led to a tremendous hike. Striving for this job position will bring numerous responsibilities which entail the building and training of machines and programs along with computer based systems to implement their learned knowledge for making accurate predictions. Companies and businesses across the world are seeking skilled Python professionals who can develop solutions that meet the requirements of their company and clients.
Student Testimonials
The structure of Python Certification Training in Trivandrum at FITA Academy is excellent and the faculty delivers content with fluency and with high professionalism. I really appreciate their initiative of teaching the importance and need of Python in the market which is worth the time and money invested in it.
The tests and assignments provided are well designed and highly informative. The faculty provides proper notes and content aligned with the contemporary standards of the current industries. If one wants to opt for a Python course then FITA Academy is the Academy a student should firmly consider.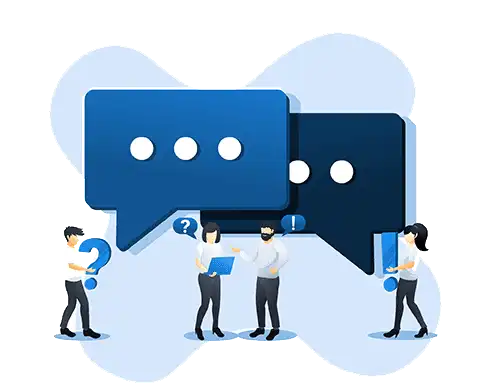 Have Queries? Talk to our Career Counselor
for more Guidance on picking the right Career for you!
Additional Information
The Python Training in Trivandrum at FITA Academy is a best-renowned institute that educates as well as prepares students aligned with the contemporary requirements helping them to become proficient in the field of Python. The course entails theoretical and practical aspects covering each and every crucial topic. Moreover, acquiring the prerequisite Python skills will boost up your worth in the market and you can show up in numerous professional interviews in which the testimony will provide an attestation to your fine capabilities. The first module of the course is a formal introduction and control flow tools. Under this module, the students will study using Python as a calculator, programming in Python, the study of- if and for statements, range functions, break and continue statements, understanding of pass statements, and defining functions.
The second module focuses on studying the crucial concept of python setup where the pupils will learn the local environment setup of python, trying their hands on setting up the paths at Unix/Linux, setting up paths at windows, understanding Python environment variables, and executing Python. The variable types our students will be learning are – assigning values to the variables, learning about standard data types, Python numbers, strings, lists, tuples, dictionary, and conversion. The third module of the course puts emphasis on the study of basic operators and decision-making. Under this course, the subject matter experts of FITA Academy will teach significant topics including types of operators like arithmetic, comparison, assignment, logic, membership, and identity operators.