Course Highlights and Why Python Training in Pune at FITA Academy?

The Python training in Pune aims to inculcate proficiency in the fundamentals of writing python scripts.

The integrated curriculum of this course puts emphasis on learning of the core python scripting elements such as variables and flow control structures.

The faculty of FITA Academy will assist the trainees in the discovery of how to work with lists, and sequence data.

The Python course in Pune will teach the trainees to write python functions to facilitate code reuse.

The blend of comprehensive knowledge and holistic training will impart the skill of Utilisations of python in order to read and write files.

The python training in Pune renders the knowledge of making the code strong and reliable by handling errors and exceptions properly.

The course aims to provide the facility of appropriately working with python standard library.

The professional faculty helps the trainees to Explore python's object oriented features

The course will put emphasis on the knowledge of searching text using regular expressions

To render a competitive edge to the trainees in various important aspects, tools and skills of python to outshine the professional competition of the market.
Upcoming Batches
| | | | |
| --- | --- | --- | --- |
| 09-12-2023 | Weekend | Saturday (Saturday - Sunday) | |
| 11-12-2023 | Weekdays | Monday (Monday - Friday) | |
| 14-12-2023 | Weekdays | Thursday (Monday - Friday) | |
| 16-12-2023 | Weekend | Saturday (Saturday - Sunday) | |

Classroom Training
Get trained by Industry Experts via Classroom Training at any of the FITA Academy branches near you
Why Wait? Jump Start your Career by taking the Python Training in Pune!
Instructor-Led Live Online Training
Take-up Instructor-led Live Online Training. Get the Recorded Videos of each session.
Travelling is a Constraint? Jump Start your Career by taking the Python Online Course!
Trainer Profile
The Python training  in Pune is designed and delivered by professional trainers holding experience of more than 10 years in prominent industries. 

The professional trainers of FITA Academy impart both theoretical knowledge and practical training to provide utmost exposure to the trainees.

Our professional trainers will render an extensive overview of python program, multiple data accessors and will make our employees master in use of conditions and loops. 

Our proficient trainers will provide various industry based scenarios with job based cases and projects. 

The faculty of FITA Academy holds expert level subject knowledge and are completely updated with practical based applications. 

Our trainers will provide proper comprehensive knowledge of python data types, variables, conditionals and loops. 
Learn at FITA Academy & Get Your
Dream IT Job in 60 Days
like these Successful Students!

Features of Python Training in Pune at FITA Academy
Real-Time Experts as Trainers
At FITA Academy, You will Learn from the Experts from industry who are Passionate in sharing their Knowledge with Learners. Get Personally Mentored by the Experts.
LIVE Project
Get an Opportunity to work in Real-time Projects that will give you a Deep Experience. Showcase your Project Experience & Increase your chance of getting Hired!
Certification
Get Certified by FITA Academy. Also, get Equipped to Clear Global Certifications. 72% FITA Academy Students appear for Global Certifications and 100% of them Clear it.
Affordable Fees
At FITA Academy, Course Fee is not only Affordable, but you have the option to pay it in Installments. Quality Training at an Affordable Price is our Motto.
Flexibility
At FITA Academy, you get Ultimate Flexibility. Classroom or Online Training? Early morning or Late evenings? Weekdays or Weekends? Regular Pace or Fast Track? - Pick whatever suits you the Best.
Placement Support
Tie-up & MOU with more than 1500+ Small & Medium Companies to Support you with Opportunities to Kick-Start & Step-up your Career.
Why Learn Python Training in Pune at FITA Academy?
Live Capstone Projects
Real time Industry Experts as Trainers
Placement Support till you get your Dream Job offer!
Free Interview Clearing Workshops
Free Resume Preparation & Aptitude Workshops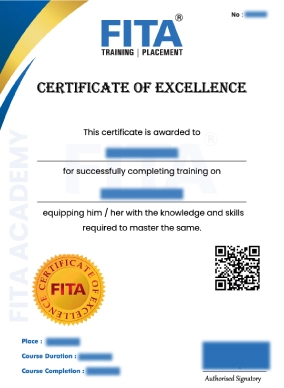 Python Certification Training in Pune
Python is a flexible as well as multifaceted programming language which is extensively appropriate for tasks ranging from script to large systems. The python training program focuses on effective practices incorporating unit testing and version control. From the thorough study of python programming certification courses, the trainees can achieve the basic industry based skills required by a python engineer in order to resolve real life projects as well as cases. The professional faculty of FITA Academy will inculcate the skills of debugging the program, designing various algorithms, and implementing the code effectively. After successful completion of Python training, the trainees will get a certification from FITA Academy which will be regarded as a testimony of in-depth knowledge and practical training acquired in the course of Python training in Pune. The attestation granted will provide our trainee a professional recognition of knowledge and skills. Python training in Pune detains a plenty of value and inclusion of this certification in your CV will boost up the prospect of your career.
FITA Academy Pune is prominent for its diligent and rigorous industry based training with the appropriate use of current technology, modified concepts, and effective strategies. The remuneration of a fresher in the field of python ranges from Rs. 4,27,000 per annum to Rs. 9,00,000 per annum. With extensive job experience and proficiency in skills, the job opportunities and responsibilities will increase. Various businesses not only limited to India, but also abroad are seeking for proficient python professionals The three major areas where python is predicted to get prevailed are science, big data and networking. The python training in Pune at FITA Academy will render full support and assistance to our trainees in striving for the best and desired job positions and renowned companies.
Have Queries? Talk to our Career Counselor for more Guidance on picking the
right Career for you!
Placement Session & Job Opportunities after completing Python Training in Pune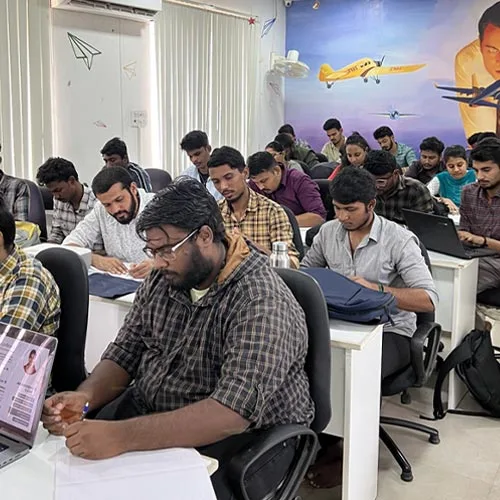 There are numerous opportunities, scope and career after learning the python language as it is quickly growing artificial language. According to a survey, python programming language has been considered as the most prominent language for data scientists worldwide as it renders better and more concise code as compared to any other language. Python has an immense value in the market as it holds the quality of reducing the time of generating a software application with its crucial feature of easy compilation and simple syntaxes. It holds numerous libraries which support visualisation, manipulation, as well as analyses of data. Considering the above facts, it has become evident that python has become a highly popular and prevalent programming language and has become a must for an IT programmer and professionals.
Python has a wide variety of scope in numerous fields like testing, web development, software applications development, upgrades as well as script writing. Acquiring the industry based skills and proper knowledge can open up the path to various career opportunities.
One can strive for the job position of software developer who is proficient in python or even a data scientist who utilities the python language to make data more beneficial for business. An average remuneration for a python developer in India ranges from Rs. 5,80,000 per annum to Rs. 1,000,000 per annum if you possess right experience and appropriate industry based skills. The job responsibilities a python developer holds are building websites, solving problems related to data analytics , generation of codes which will be both efficient and reusable, optimising of data algorithms, as well as execution of data security and security. Moreover, after successfully completing a python training in Pune our trainees can get an opportunity to prove their proficiency to get hired in renowned companies like Amazon, Accenture, Cognizant, TATA consultancy services limited and various others. Python is a multifaceted programming language which has value in numerous fields like government administration, business, science, art and education. So apart from becoming a python developer, one can even strive for the job positions available in the above mentioned fields.
Success Story of Python Training in Pune
The Python training in Pune is a great startup for python introduction as a whole. The integrated program of practical training and comprehensive knowledge has helped me to transform into a proficient python programmer. The diligent and rigour training of experts is highly appreciated.
The Python training is a pretty interesting and informative course which emphasizes the most important components of language. The experts and the team are highly supportive and deliver sessions with proper usage of advanced technology. I would recommend this course to my further acquaintances.

Python training classes in Pune is the best course one can opt for attaining best industry based practices and skills to give a competitive edge in the market. The faculty of FITA Academy is highly knowledgeable as well as supportive who render best practices in Pune.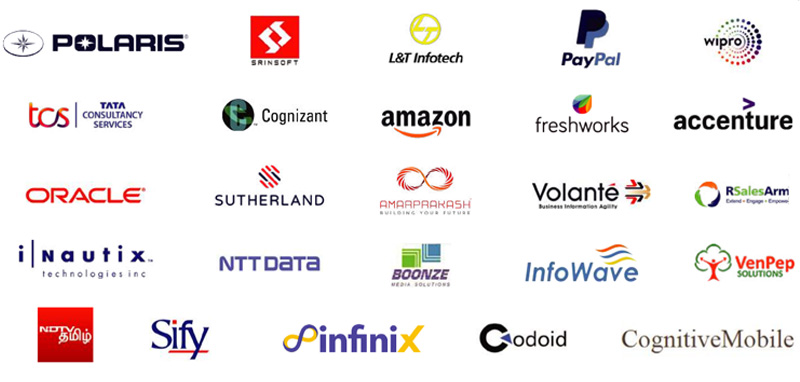 Frequently Asked Question (FAQ) about Python Training in Pune
Additional Information of Python Training in Pune
Python is not only the most prevalent and popular programming language but also provides most demanding as well as promising career opportunities to the aspirants. Python training in Pune at FITA Academy renders the assistance of procuring the best industry based practices as well as knowledge to the trainees in obtaining the desired job position and company. The series of hands-on demonstrations in Python training is conducted in order to quickly develop and maintain proficient python programs. The python training course incorporates detailed study of python syntax, built in data types, as well as control construct. The course aims at implementing a practical approach for developing and maintaining python programs by utilising functions, packages, modules as well as classes as part of object based paradigm. The python training is a blend of in-depth comprehensive knowledge and practical training to inculcate the industry oriented skills in our trainees thereby making them proficient enough to beat the industry competition. The trainers will inculcate the fundamental skills to build applications using python's language feature, standard library modules and third party software packages.
The holistic python training will help our trainees to gain the skills to attain rapid development cycles, faster time to market and lower cost of maintenance. Considering the high demand of python and broad set of industry oriented practices, python has outshined to be a powerful and flexible objects based course scripting language which is meticulously designed for providing convenience and enhanced productivity. The benefits our trainees will get by enrolling in Python training is that they will be provided live instructor based training along with an integrated curriculum. The python classes in Pune will further aim to teach trainees in creating multiple data accessors to manage numerous data storage formats. Our trainees will learn to store data using python data types and variables and master the usage of conditionals and loops to manage the flow of your program. Our trainees will get proficient in the power of complex data structure like lists, sets, dictionaries as well as tuples to store collections of related data.
Additionally, to learn more about the Python Programming language, we compiled the Best Book for Python Beginner to advanced Programmers.