Course Highlights & Why Python Training in Jaipur at FITA Academy?
FITA Academy in Jaipur offers Python classes that adhere to global standards for Python programming.
Instructors at FITA Academy assist students in becoming proficient programmers by providing comprehensive education on Python lists, tuples, and libraries.
The course teaches students to identify Python object types and effectively use them.
Students will learn how to retrieve data in Python applications competently through training on indexing and slicing.
With consistent evaluation and practice, students will effortlessly create functions in Python.
FITA Academy's Python Training in Jaipur emphasizes the fundamentals of Python programming and equips students with essential skills to design graphical user interfaces.
The course delves into the object-oriented programming features of Python, establishing a strong foundation in the language for students.
Trainees will receive practical case studies to handle errors and exceptions, making their code robust.
The course offers in-depth coverage of regular expressions, including Match and Search, Search and Replace, and advanced regular expressions.
FITA Academy's Python classes prepare students to become competent programmers with a broad range of Python programming skills.
Upcoming Batches
| | | | |
| --- | --- | --- | --- |
| 05-10-2023 | Weekdays | Thursday (Monday - Friday) | |
| 07-10-2023 | Weekend | Saturday (Saturday - Sunday) | |
| 09-10-2023 | Weekdays | Monday (Monday - Friday) | |
| 14-10-2023 | Weekend | Saturday (Saturday - Sunday) | |

Classroom Training
Get trained by Industry Experts via Classroom Training at any of the FITA Academy branches near you
Why Wait? Jump Start your Career by taking Python Training in Jaipur!
Instructor-Led Live Online Training
Take-up Instructor-led Live Online Training. Get the Recorded Videos of each session.
Travelling is a Constraint? Jump Start your Career by taking the Python Online Training!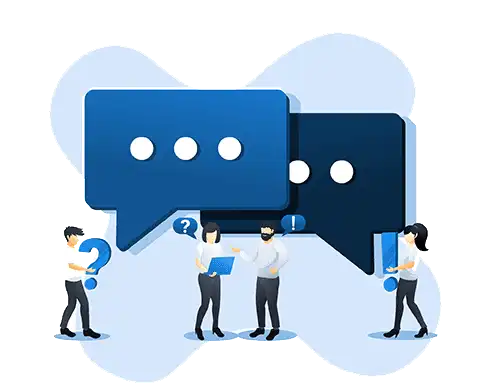 Have Queries? Talk to our Career Counselor
for more Guidance on picking the right Career for you!
Trainer Profile
FITA Academy adopts a blended learning approach to its training strategy.
Students receive comprehensive knowledge of Python concepts, frameworks, and case studies, staying up-to-date with the latest principles.
This approach provides practical experience with Python coding and scripting.
FITA Academy's Python instructors are industry experts with over 12 years of combined software development experience.
The training is delivered by professional Python programmers from the industry.
The instructors employ industry-standard tools to continually assess and improve the trainees' knowledge, enhancing their skills.
FITA Academy's trainers guide students in developing reliable software with Python and assist them in creating a professional resume and providing interview tips for a successful career.
FITA Academy's Python classes prepare students for success in the programming field by providing them with hands-on experience and expert guidance.
Features
Real-Time Experts as Trainers
At FITA Academy, You will Learn from the Experts from industry who are Passionate in sharing their Knowledge with Learners. Get Personally Mentored by the Experts.
LIVE Project
Get an Opportunity to work in Real-time Projects that will give you a Deep Experience. Showcase your Project Experience & Increase your chance of getting Hired!
Certification
Get Certified by FITA Academy. Also, get Equipped to Clear Global Certifications. 72% FITA Academy Students appear for Global Certifications and 100% of them Clear it.
Affordable Fees
At FITA Academy, Course Fee is not only Affordable, but you have the option to pay it in Installments. Quality Training at an Affordable Price is our Motto.
Flexibility
At FITA Academy, you get Ultimate Flexibility. Classroom or Online Training? Early morning or Late evenings? Weekdays or Weekends? Regular Pace or Fast Track? - Pick whatever suits you the Best.
Placement Support
Tie-up & MOU with more than 1500+ Small & Medium Companies to Support you with Opportunities to Kick-Start & Step-up your Career.
Python Certification Course in Jaipur
About Python Certification Course in Jaipur at FITA Academy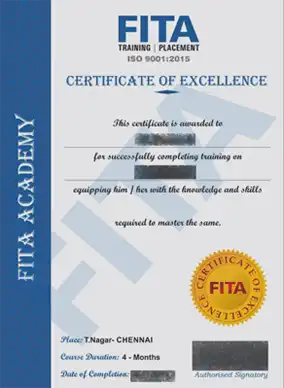 Python Certification Course in Jaipur
The Python training program provided in Jaipur aims to offer a comprehensive understanding of Python programming to its participants, covering fundamental concepts, methodologies, and techniques used in object-oriented programming, web design, game design, and other programming domains. The course intends to equip trainees with the necessary knowledge and skills to confidently perform coding tasks related to Python programming. Possessing a Python certification can prove advantageous during the interview process, increasing the likelihood of being prioritized by potential employers. The certification acts as an endorsement of the individual's proficiency in the Python programming language and can hasten the hiring process. The Python Training in Jaipur presents an invaluable opportunity for individuals seeking to enhance their coding skills and boost their employment prospects in the programming industry.
The FITA Academy's Python Certification course in Jaipur caters to both novices and seasoned IT professionals. The training is led by experienced instructors with a decade's worth of industry experience, who will furnish you with comprehensive knowledge to bolster your programming skills and excel in your career. The curriculum delves into foundational Python concepts and techniques, encompassing Object-Oriented Programming, Web Design, Games Design, and more. Holding a Python certification can enhance your prospects of being prioritized in job interviews, unlocking a plethora of career opportunities as the demand for proficient Python developers persists. Additionally, the course facilitates the development of your project management skills, fostering your autonomy, honing your problem-solving and analytical prowess, augmenting your critical thinking and business logic comprehension, and improving your error handling proficiency.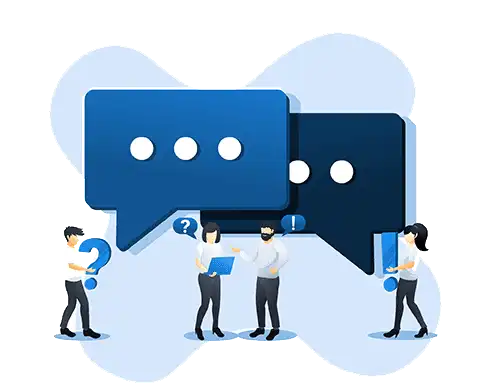 Have Queries? Talk to our Career Counselor
for more Guidance on picking the right Career for you!
Job Opportunities After Completing Python Training in Jaipur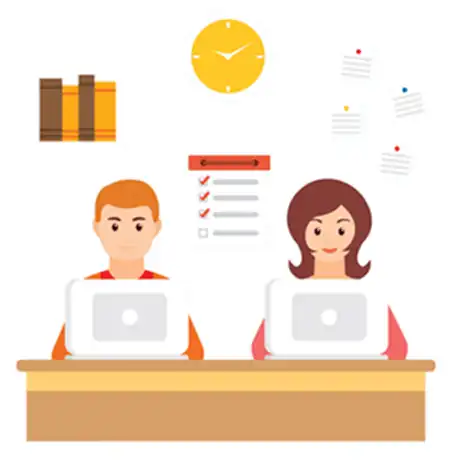 One of the main benefits of pursuing Python Training in Jaipur is that the language is known for its user-friendliness and straightforwardness, which allows it to be easily comprehended by a vast audience. Furthermore, in addition to the plethora of employment possibilities, individuals who are new to the industry can anticipate lucrative compensation and opportunities for advancement as Python Developers. According to industry reports, the average Python Developer Salary for Freshers in India ranges between INR 3 to 5 lakhs per annum, depending on the skill level and expertise.
These professionals are responsible for creating and maintaining websites, managing data science problems, producing effective and adaptable code, enhancing data algorithms, and guaranteeing the safety and integrity of information. A large number of well-established corporations are currently seeking individuals with strong data management skills. These companies are specifically looking for Python specialists who have experience with popular Python libraries such as pandas and scipy.
Another crucial role within these organizations is that of a product development executive, who provides guidance and support in analyzing and understanding the market, and justifying why the company's product design and development will outperform that of its competitors. The executive is responsible for conducting market research, evaluating the product's features, attributes, and market viability, and ultimately generating substantial profits for the company. FITA Academy offers Python training in Jaipur for professionals who want to enhance their proficiency in handling large quantities of data.
Many highly regarded organizations, are currently seeking individuals with a solid comprehension of the Python coding language and its related libraries, such as pandas and scipy, among others. Moreover, the role of a product development executive holds significant importance in these firms. This position requires conducting thorough market research, evaluating product attributes, and comprehending the target market to make informed decisions, ultimately driving substantial revenue growth for the company.
In addition, the field of machine learning engineering is experiencing rapid growth, as it is one of the most sought-after careers. Machine learning engineers utilize their technical expertise and knowledge to develop and train machine programs and computer systems to make precise predictions.
Also Read: Python Interview Questions and Answers
Student Testimonials
I had an amazing experience learning Python at FITA Academy in Jaipur. The trainers were experienced and encouraging, and the program was well-organized with hands-on tasks. The curriculum covered everything from basic syntax to advanced topics, and I now feel confident in my ability to write Python code.
I enrolled Python Course in Jaipur at FITA Academy and found it to be an excellent investment. The course was well-designed and taught by experienced instructors who were dedicated to helping me succeed. The course material was comprehensive, and the trainers ensured that I understood each concept before moving on to the next. The practical assignments helped me to develop my skills, and I now feel confident in my ability to write Python code. Thanks
FITA Academy's Python Training in Jaipur is the best course. The course material was easy to understand, and the instructors were always ready to answer my questions. I was impressed by how the course was structured to teach the language in a way that was simple yet effective. By the end of the course, I had developed several Python projects and gained valuable experience.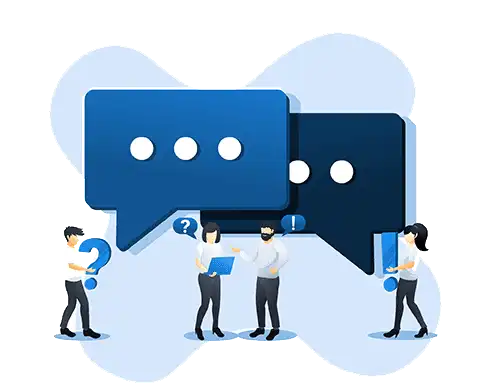 Have Queries? Talk to our Career Counselor
for more Guidance on picking the right Career for you!
Additional Information
FITA Academy in Jaipur, India offers a comprehensive Python Training program that provides an excellent opportunity for students to enhance their knowledge and skills in the Python programming language. Throughout the program, students will gain a deeper understanding of the syntax and structure of Python code, as well as the various data libraries used in the industry, including Pandas, NumPy, and Matplotlib.
In addition to covering the fundamentals of Python, the course also explores its applications in various areas, such as Machine Learning, Artificial Intelligence, Networking, and Data Science. Students will get the chance to engage in actual projects that mirror the requirements and complexities of the field, allowing them to gain practical exposure to cutting-edge technologies and resources utilized by Python programmers.
At FITA Academy Python Institute in Jaipur, students can expect a personalized learning experience with small batch sizes and dedicated instructors who are industry experts with extensive experience in real-time Python applications. Upon completing the Best Python Coaching in Jaipur, students will be well-equipped to pursue a variety of careers in the field, including Python developers, data analysts, product managers, and machine learning engineers.
What are the advantages of choosing the Python in Jaipur course at FITA Academy?
FITA Academy has helped over 50,000 students and IT professionals in their career development, providing a proven track record of success.
The small class size of only five or six students ensures personalized attention and support for each learner, making it a highly effective learning environment.
FITA Academy has tie ups with more than 1500 companies, providing students with a diverse array of options to secure their desired IT position.
The innovative sessions and industry-specific knowledge and methods offered by FITA Academy make it a global leader in software training, ensuring a comprehensive learning experience for the students.
The high-quality corporate training provided by FITA Academy's educators enhances students
A Python tutorial can teach you the basics of the language, including data types, control structures, functions, and object-oriented programming concepts.
Essential Skills for a Skilled Python Developer
A successful Python developer should possess strong analytical and problem-solving skills.
Excellent organizational and communication abilities are also essential.
It is beneficial for a Python programmer to have a good understanding of front-end programming languages such as CSS, HTML, and JavaScript, as Python is primarily used for back-end development.
Proficiency in web frameworks such as Django, Web2py, Bottle, Flask, and CherryPy is also necessary.
A strong understanding of unit testing and debugging is essential.
Familiarity with front-end technology and binary coding methods is also necessary.
The Python training program at FITA Academy in Jaipur provides students with all the necessary skills to achieve success in their future careers.
Diverse Job Roles
Python Developer
A Python developer is accountable for the creation of software applications by utilizing the Python programming language. The responsibilities of this role may differ based on the project requirements but generally comprise designing, implementing, and distributing software utilizing Python. Python developers are responsible for coding, testing, and resolving software defects, as well as integrating applications with third-party services. Successful Python developers are team players with knowledge of server-side development and the ability to collaborate with other departments, such as data collection and analytics. They may be involved in writing and debugging code or leading a team of developers on a project. Numerous companies seek experienced Python developers to join their agile development teams. To acquire in-depth knowledge about the diverse applications and domains of Python programming language, it is highly recommended to join the Best Python Coaching in Jaipur, facilitated by FITA Academy. By enrolling in this training program, you can gain a comprehensive understanding of Python's functionalities and features, along with hands-on experience in developing practical projects.
Data Scientist
The demand for skilled professionals in big data analytics has increased, leading to a surge in demand for data scientists. These professionals use R and Python, the most commonly used languages in data science, to analyze datasets to uncover patterns and trends that can assist in making informed business decisions. Data scientists are responsible for gathering raw data from various sources, analyzing it, and converting it into a usable format for analysis. They provide valuable insights into improving business operations.
To automate the collection and storage of data, data scientists use programming and other computer coding techniques. They may work closely with various business departments or develop methods for storing data in databases. By using their programming expertise, data scientists create automated systems that streamline business processes. Due to its scalability with larger data sets, Python is popular among data scientists. If you're interested in efficient implementation of machine learning algorithms, enroll in our Data Science Course in Jaipur.
Software Engineer
The responsibility of software engineers is to design and develop software programs using suitable tools, platforms, and programming languages. They also evaluate, modify, and maintain existing software systems while managing tasks based on project deadlines. Software engineers work collaboratively with other professionals in the field to work on complex projects, including updating existing systems and fixing technical errors. The role requires a combination of technical expertise and interpersonal skills to debug and improve software. To succeed in this position, a software engineer must have strong problem-solving, analytical, and inquisitive abilities.
Django Developer 
Django developers utilize the open-source framework extensively for building complex websites using the template language. Knowledge of Python programming is a must, and familiarity with additional technologies such as Ajax, Javascript, jQuery, and SQLite can be advantageous. This area's demand is increasing swiftly across multiple industries, making it a promising field to explore. To avail of these opportunities, it is recommended to earn Python certification through courses like the one offered at the Python Training Institute in Jaipur, as well as gain familiarity with machine learning.
Automation Test Engineer
The role of an automation test engineer is to design software programs that perform automated tests on a range of technologies using an automation framework. The engineer is responsible for creating test scripts and programs that provide a comprehensive automation solution throughout the product lifecycle. This includes setting up test automation frameworks, investigating software issues, and collaborating with quality assurance analysts to find solutions. Automated test engineers are in high demand in various industries, including IT, finance, the public sector, and telecommunications.
Machine Learning Engineer
A machine learning engineer utilizes programming languages such as Python, Java, and Scala, alongside the appropriate machine learning frameworks, to execute various machine learning projects. Key competencies required for this position encompass coding, probability, mathematics, data modeling, machine learning algorithms, the design process, and more. The machine learning engineer evaluates data to construct various self-governing machine learning algorithms that operate with minimal human intervention.
In many instances, the machine learning engineer collaborates closely with data scientists who create models used to construct AI systems and the team in charge of building and maintaining those systems. They also refine existing AI technologies for optimal performance. A significant amount of their time is spent on designing models and training them to identify new patterns. The FITA Academy offers all-encompassing instruction on exploring, creating, and implementing diverse machine learning algorithms.
DevOps Engineer
A DevOps engineer is responsible for automating and integrating IT infrastructure management processes using various tools, including Chef, Puppet, and Jenkins, to create advanced systems. They are also responsible for overseeing and monitoring operations throughout the deployment pipeline and setting up servers. Expertise in DevOps is crucial for improving system speed, enhancing application accessibility, and reducing costs. To become a skilled DevOps engineer and establish a successful career in this field, it is recommended to enrol in the DevOps course in Jaipur at FITA Academy. The course provides comprehensive training on various DevOps tools and techniques, allowing students to gain hands-on experience with managing infrastructure and automating IT processes.