Course Highlights and Why Spoken English Classes in Trichy at FITA Academy?
FITA Academy offers the most effective classes in Spoken English in Trichy. The course materials were intended to aid students with social interaction management.
To improve the spoken and written vocabulary, regular audiovisual training and evaluations are provided.
Reading, speaking, and writing are covered as part of the course curriculum.
The schedule for our Spoken English classes in Trichy is intriguing. For the convenience of its students, FITA Academy offers weekday and weekend programmes.
Students have the option of taking classes at either the fast track or regular, batches depending on their time availability.
Both live online and offline lessons are accessible for students who like to take classes from the convenience of their own homes.
For the purpose of enhancing your skills, you will receive periodic recaps of earlier classes.
Upcoming Batches
| | | | |
| --- | --- | --- | --- |
| 23-09-2023 | Weekend | Saturday (Saturday - Sunday) | |
| 25-09-2023 | Weekdays | Monday (Monday - Friday) | |
| 28-09-2023 | Weekdays | Thursday (Monday - Friday) | |
| 30-09-2023 | Weekend | Saturday (Saturday - Sunday) | |

Classroom Training
Get trained by Industry Experts via Classroom Training at any of the FITA Academy branches near you
Why Wait? Jump Start your Career by taking the Spoken English Classes in Trichy!
Instructor-Led Live Online Training
Take-up Instructor-led Live Online Training. Get the Recorded Videos of each session.
Travelling is a Constraint? Jump Start your Career by taking the Spoken English Course Online!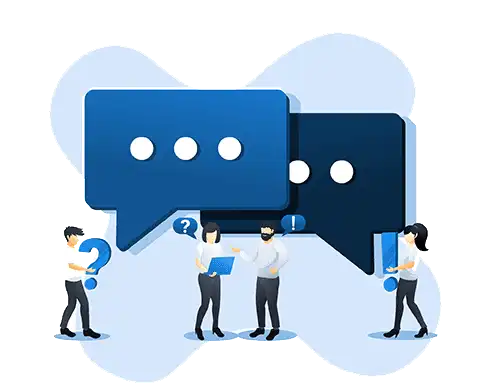 Have Queries? Talk to our Career Counselor
for more Guidance on picking the right Career for you!
Trainer Profile
Our trainers are professional communicators who can help students become more compelling speakers by sharing the newest information and strategies.
FITA Academy instructors devote special attention to their students' cognitive and communicative clarity.
With more than 8 years of experience, our English instructors in Trichy are communication and linguistics experts.
Our instructors use a variety of textbooks, instructional materials, and other resources to assist students in enhancing their writing and interpersonal communication skills.
FITA academy mentors use practical and real-world assessments in the classroom to assist students gain confidence and enhance learning outcomes.
Each batch consists of a maximum of 7 students. This enables more interesting and interactive sessions that help participants improve their communication skills.
At the Best English Coaching Centre in Trichy, our instructors provide full-time training to help students become fluent English natives.
Features
Real-Time Experts as Trainers
At FITA Academy, You will Learn from the Experts from industry who are Passionate in sharing their Knowledge with Learners. Get Personally Mentored by the Experts.
LIVE Project
Get an Opportunity to work in Real-time Projects that will give you a Deep Experience. Showcase your Project Experience & Increase your chance of getting Hired!
Certification
Get Certified by FITA Academy. Also, get Equipped to Clear Global Certifications. 72% FITA Academy Students appear for Global Certifications and 100% of them Clear it.
Affordable Fees
At FITA Academy, Course Fee is not only Affordable, but you have the option to pay it in Installments. Quality Training at an Affordable Price is our Motto.
Flexibility
At FITA Academy, you get Ultimate Flexibility. Classroom or Online Training? Early morning or Late evenings? Weekdays or Weekends? Regular Pace or Fast Track? - Pick whatever suits you the Best.
Placement Support
Tie-up & MOU with more than 1500+ Small & Medium Companies to Support you with Opportunities to Kick-Start & Step-up your Career.
Spoken English Certification Training in Trichy
About Spoken English Certification Training in Trichy at FITA Academy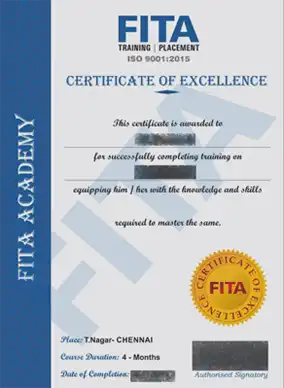 Spoken English Certification Training in Trichy
If you want to prove that you have mastered the English language, enrol in our Spoken English Course in Trichy at the FITA Academy and earn a certificate that is recognised all over the globe. The certificate demonstrates that the candidate is proficient in both spoken and written English. This certificate also demonstrates that the candidate can read, write, speak, and understand the English language.
As evidence of English proficiency, organisations worldwide accept and recognise the certificate. This certificate is evidence that you were taught the essential information and skills during your study at the issuing institution. It demonstrates that you completed all of your assignments and responsibilities in order to become a great public speaker.
There are numerous international examinations, including IELTS, TOEFL, and TOEIC. They are designed to assess a person's ability to read, write, speak, listen, and understand the English language. These four competencies are crucial to hearing, speaking, and writing. To study or work overseas, you must pass at least one of these examinations.
At FITA Academy, we offer three levels of certification for the best English class in Trichy.
Spoken English – Beginner level
Spoken English – Intermediate level
Spoken English – Advanced level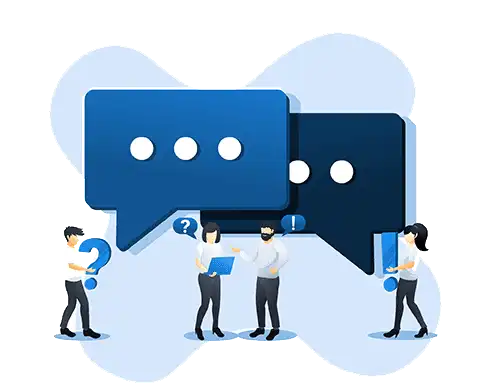 Have Queries? Talk to our Career Counselor
for more Guidance on picking the right Career for you!
Job Opportunities After Completing Spoken English Classes in Trichy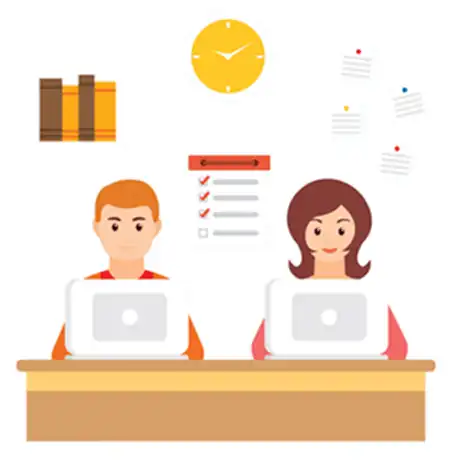 To study or work in any sector, English proficiency is required, including economics, science, tourism, business journalism, politics, computer science, the internet, and many more. Effective communication is one of the most crucial talents that everyone, regardless of occupation, should possess. All occupations can benefit from English proficiency, not only those that are directly related to it. English proficiency is advantageous for those who work in industries such as health care, IT administration, tourism, finance, law, human resources, tourism, and hospitality. It is ideal for those who work in international relations or diplomacy.
Research indicates that those who speak English fluently are more likely to obtain employment and can climb the corporate ladder more quickly. The increasing number of English speakers in India has given the teaching and writing professions an entirely new perspective. This has made it easier for people to choose English as a career and provided them with more possibilities that are engaging and interesting.
Join the most popular Spoken English Course In Trichy to learn how to converse in English with ease. More and more individuals are gaining employment as translators and interpreters. You might also teach English literature or become a journalist or writer if you have a strong command of the language. At the best companies, marketing employees are required to have strong communication skills and the ability to persuade people to purchase their products. For advertising, you must have a strong command of the English language. Numerous organisations need candidates who are skilled at interacting with others.
There are now over 16,000 job vacancies for English-speaking specialists on many job portals. The number of jobs is likely to increase over time. Among them are education counsellor, Business Development Executive, human resource manager, operations manager, speaking English instructor, IELTS trainer, translator, and non-voice and voice assistance executive in customer service. People that speak English proficiently are in high demand for BPO positions at firms such as Accenture, Infosys, TCS, CTS, Zoho, Deloitte, and many others.
The worldwide average compensation for an English language expert is $57,000. This is equivalent to approximately Rs. 4 lakhs each year in India. In addition, the salary will depend on your skills, place of employment, and level of experience. Students who enrol in FITA Academy's Spoken English In Trichy will improve you as speakers and increase their employment opportunities.
Student Testimonials
Spoken English training at FITA Academy in Trichy was one success for me. It has improved my life significantly. The instructor taught us using straightforward and practical examples. He also motivated mein a variety of playful activities. I've never had so much fun learning. I would strongly recommend visiting this place.
FITA Academy provides the best spoken English course in city. After enrolling at the Spoken English Institute in Trichy, I was able to speak English well despite having previously had great difficulty learning the language. Engaging and interactive lessons were provided. When I had issues, I could approach the trainers without reluctance. I highly recommend enrolling in FITA Academy.
I joined in FITA Academy, which provides the best English coaching centre in Trichy. It has significantly enhanced my life. The examples my trainer used were straightforward, real-world scenarios. He also organised interesting activities. I've never learned something so much fun. I strongly suggest joining here.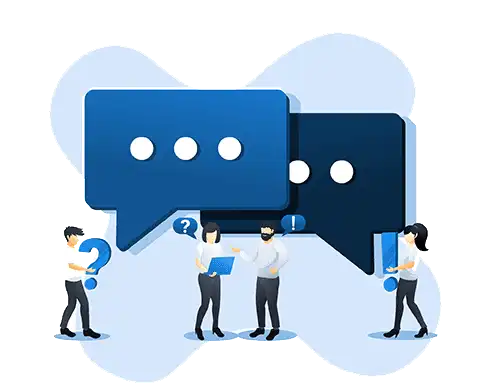 Have Queries? Talk to our Career Counselor
for more Guidance on picking the right Career for you!
Additional Information
The majority of individuals believe that English is the predominant language on the Internet. It is also the most widely used language in the world. Therefore, the ability to communicate effectively in English is a surefire method to earn more money at any employment. It can also affect how certain sectors recruit new employees. It is much easier to travel and make friends with people from all over the world if you speak English fluently. If you want to effectively communicate your ideas or make an impression in a social context, you must have a strong command of spoken English. People also tend to admire those who can articulate their thoughts well.
Course Objectives
Learn how to emphasise words and phrases when speaking.
Enhance Your Pronunciation, Articulation, and Intonation
Learn to regulate your accent for a clearer and more modulated voice.
Perform tasks involving English reading, listening, speaking, and writing.
Utilise your abilities in real-world situations.
Learn how to use emotions, humour, and sarcasm into your speech for the appropriate expression.
Enhance your vocabulary with reading and dictionary-based exercises.
Learn more about incorporating metaphors and figurative language into your speech.
Assess your abilities through instructor evaluations and peer reviews.
Learn to prevent grammatical mistakes in order to deliver persuasive speeches.
Discuss the employment opportunities and benefits associated with the English language.
There are several ways to learn a language; therefore, it is essential to comprehend the various approaches and how to maximise their effectiveness. At FITA Academy's Spoken English Classes in Trichy, we use ten language-learning techniques to shape our students into their best selves.
Strategies for mastering the English language
Self-learner Method – We don't just teach our students how to speak; we also make sure they understand what each word means, so they can appreciate the significance of both spoken and written language.
Video-based method – Videos are an excellent tool for instructing subjects in a formative manner and supporting pupils in learning the entire word-building procedure. During the early phases of learning, viewing a video presentation is far more effective than reading a book.
Study Materials – We offer a variety of study materials to assist students in learning from the Best Spoken English Classes in Trichy. The study material packages vary based on the length of the course.
Audio-Visual Presentations – We illustrate English grammatical principles and usage through the use of audiovisual techniques. These strategies have been shown to be highly effective in aiding children to comprehend the English language.
Live Chat sessions – In real-time chat chats, we describe the mistakes that students make and provide guidance on how to avoid them in the future. Our teachers strive to make learning simple and beneficial by correcting your errors immediately. Our spoken English classes in Trichy will provide you with conceptual instruction in order to help you achieve your goals.
Programs – Throughout the year, we provide training. Here, students meet face-to-face with our experienced teachers, who discuss a variety of language-related topics, including vocabulary, pronunciation, colloquialisms, and idioms.
Grammar Exercises – In each lesson, our educators a variety of tasks to reinforce the freshly taught material. These include crossword puzzles, grammar exercises, fill-in-the-blank activities, and more. These games are intended to reinforce all previously acquired knowledge.
Homework Assignments – To ensure that students apply what they have learned thus far, each week they are assigned homework.
Mock Tests – We organise mock assessments to help students prepare for their actual evaluations on the same topic. This provides students with unrestricted freedom to prepare for their exams as they see fit.
Students at the FITA Academy have a perfect achievement record on all standardised tests measuring their command of the English language. This course is taught by specialists with years of experience educating students to speak English proficiently. To assist students in keeping up with the most recent developments in speech, instructors use the most modern approaches and strategies. Join FITA Academy's Finest Spoken English Institute In Trichy, where we ensure that all of your professional needs are addressed.
Components of Spoken English
Grammar
Students must employ proper grammar in order to produce correct phrases in oral and written dialogues. Grammar is described as a technique for examining and evaluating a person's level of knowledge. This is achieved by the application of principles or rules that are used to construct all well-formed and grammatically accurate English statements. To engage in discussion with others, students must develop appropriate phrases. It depends on the learner's capacity to modify the structure and distinguish between correct and incorrect grammar. Grammar is necessary for understanding how to write fluently in both spoken and written language.
Pronunciation
The term "pronunciation" refers to the formal or standard manner in which words are spoken. This implies that correct pronunciation is the way through which students produce lucid sentences when speaking. It involves the phonological process. This is a compendium of the constituents and rules of grammar. It examines how sounds evolve and change within a language's framework. When students speak with good pronunciation, they are able to communicate more successfully. Clear pronunciation and intonation allow a learner to communicate effectively even with limited grammatical and lexical skills.
Vocabulary
Correct use of dictionaries in conversation is what we mean when we talk about vocabulary. Without a robust vocabulary, a person cannot effectively express or communicate their ideas in written or spoken form. A limited vocabulary is another barrier to language acquisition for language learners. Few words can be said without grammar, but it is impossible to talk without vocabulary. Without a big vocabulary, it is impossible to apply the structure and function of the second language to communication circumstances. One may argue that vocabulary is the most important factor in good communication.
Comprehension
The ability to recognise and analyse speech patterns, as well as build word-meaning representations. Due to the fact that knowledge of a non-spoken language cannot be directly observed, the ability to grasp it must be acquired through nonverbal and spoken cues or through the senses. Comprehensiveness relates to the capacity of persons to appreciate the significance of a treatment, even if the procedures are technically challenging and perhaps hazardous.
The obvious way to ensure that listeners don't misunderstand what you're saying is to ensure that you understand it yourself. The second is to ensure that everyone in the audience can understand what the speaker is saying.
Fluency
Fluency is the skill of speaking accurately and uninterruptedly. Fluency in speech is a goal for many language students. When evaluating a student's proficiency in the learning and teaching process, a trainer allows the learner to speak without interruption. The purpose is to enhance students' capacity for clear and effortless communication. As it is believed that excessive correction disrupts the natural flow of conversation, instructors cannot quickly correct students. The ability to speak at a reasonable pace with few fillers and pauses is evidence of proficiency. This implies that the speaker does not need to seek out the proper language components to convey the message.
If you have access to the necessary learning tools, you can easily overcome the hurdles listed above. By enrolling in FITA Academy's Spoken English course in Trichy, students can acquire confidence in their communication skills and overcome these obstacles. Our trained instructors create individualised course materials to assist students in speaking effectively and reaching their professional objectives.
Also Read: Spoken English Books