Course Highlights and Why Learn Ethical Hacking Course in Trichy at FITA Academy?
We provide ethical hacking training modules that have been meticulously created to meet the needs of the industry.
Professionals in the industry designed a comprehensive training curriculum to teach students about all types of malware and how to defend against it.
Trainers with over a decade of experience in ethical hacking and the Cyber Security Platform.
This extensive course covers numerous Ethical Hacking tools, including Burp Suite, N-map, and Nessus, among others.
In Trichy, FITA Academy provides in-depth, instructor-led Ethical Hacking training.
Regular review sessions are organised to aid in the retention of information from earlier sessions.
With interactive classrooms and integrated learning, this is the most effective Ethical Hacking Training in Trichy.
Offer reasonably-priced, high-quality instruction in ethical hacking, and offer certification upon completion.
FITA Academy provides Ethical Training on weekends, weekdays, and in Fast-track batches in Trichy.
Qualified students who successfully complete this course at FITA Academy receive full placement assistance.
We have collaborations with over 1,500 organisations, ranging from small businesses to global conglomerates.
FITA Academy's Active Placement Cell assists the students in securing their ideal employment.
Upcoming Batches
| | | | |
| --- | --- | --- | --- |
| 05-10-2023 | Weekdays | Thursday (Monday - Friday) | |
| 07-10-2023 | Weekend | Saturday (Saturday - Sunday) | |
| 09-10-2023 | Weekdays | Monday (Monday - Friday) | |
| 14-10-2023 | Weekend | Saturday (Saturday - Sunday) | |

Classroom Training
Get trained by Industry Experts via Classroom Training at any of the FITA Academy branches near you
Why Wait? Jump Start your Career by taking the Ethical Hacking Course in Trichy!
Instructor-Led Live Online Training
Take-up Instructor-led Live Online Training. Get the Recorded Videos of each session.
Travelling is a Constraint? Jump Start your Career by taking the Ethical Hacking Online training!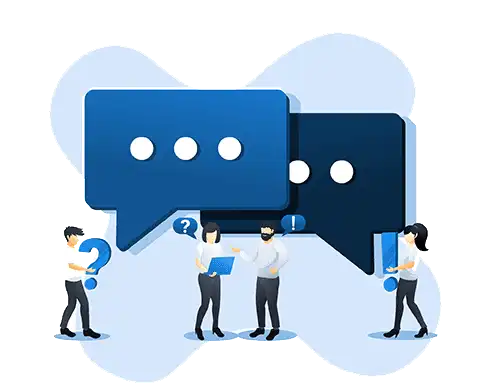 Have Queries? Talk to our Career Counselor
for more Guidance on picking the right Career for you!
Trainer Profile
The FITA Academy prioritises blended learning in order to equip students with both theoretical and practical ethical hacking skills.
Trainers at FITA Academy assist students in ethical hacking using industry-relevant skills.
Our ethical hacking educators are cyber security experts with more than a decade of experience in the field.
FITA Academy's Ethical Hacking Trainers are Real-Time Professionals who provide hands-on teaching on the newest security techniques.
In order to prepare students for the CEH exam, FITA Academy trainers provide in-depth training on ethical hacking principles and practices.
The ethical hacking instructors at FITA Academy provide individualised instruction and significant hands-on experience to each student.
Our trainers help students create professional resumes and boost their confidence with insightful recommendations and practise interviews.
Features
Real-Time Experts as Trainers
At FITA Academy, You will Learn from the Experts from industry who are Passionate in sharing their Knowledge with Learners. Get Personally Mentored by the Experts.
LIVE Project
Get an Opportunity to work in Real-time Projects that will give you a Deep Experience. Showcase your Project Experience & Increase your chance of getting Hired!
Certification
Get Certified by FITA Academy. Also, get Equipped to Clear Global Certifications. 72% FITA Academy Students appear for Global Certifications and 100% of them Clear it.
Affordable Fees
At FITA Academy, Course Fee is not only Affordable, but you have the option to pay it in Installments. Quality Training at an Affordable Price is our Motto.
Flexibility
At FITA Academy, you get Ultimate Flexibility. Classroom or Online Training? Early morning or Late evenings? Weekdays or Weekends? Regular Pace or Fast Track? - Pick whatever suits you the Best.
Placement Support
Tie-up & MOU with more than 1500+ Small & Medium Companies to Support you with Opportunities to Kick-Start & Step-up your Career.
Ethical Hacking Certification Training in Trichy
About Ethical Hacking Certification Training in Trichy at FITA Academy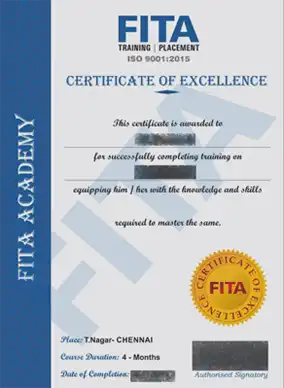 Ethical Hacking Certification Training in Trichy
Candidates who have successfully completed an Ethical Hacking Course Certification demonstrate to prospective employers that they have an in-depth understanding of the Ethical Hacking platform as well as the various ways in which it may be utilised. This certification was achieved after completing a course in Trichy on ethical hacking. This certification demonstrates that the individual possesses the necessary abilities to be an ethical hacker. It is grounded in actual project experience. You will progress in the interview process by including this qualification on your resume. You will also have numerous employment opportunities.
The Ethical Hacking Certification Course at FITA Academy in Trichy equips students with the skills and information required to become professional Ethical Hackers. FITA Academy offers the best Ethical Hacking Course in Trichy, as its Trainers are Cyber Security specialists with at least eight years of experience. They can assist you learn more by demonstrating the most recent approaches and concepts in the industry.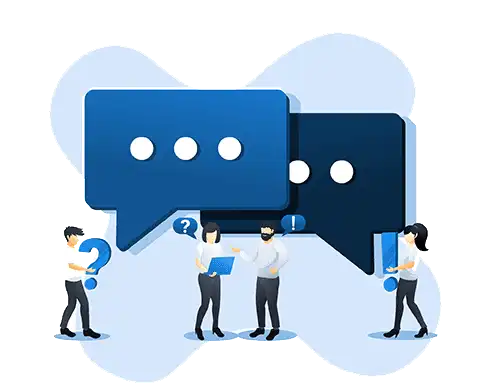 Have Queries? Talk to our Career Counselor
for more Guidance on picking the right Career for you!
Job Opportunities After Completing Ethical Hacking Course in Trichy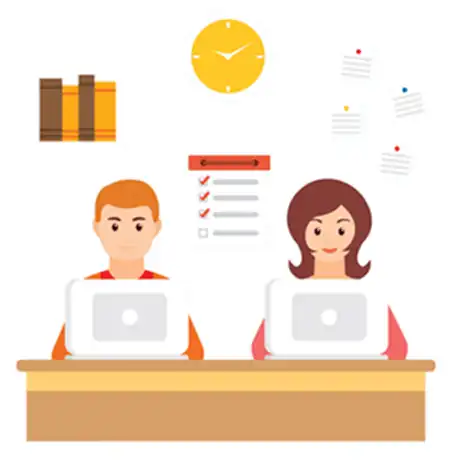 Ethical hacking is an extremely rewarding profession. Over the next few years, this expertise will become increasingly desirable. According to a recent survey, there will be more than 3.5 million vacant Cyber Security jobs by the end of this year, as stated in the preceding statement. Only a tiny number of ethical hackers are available to assist multinational organisations in addressing any potential vulnerabilities or dangers. 38% of companies have a comprehensive security plan.
Due to an increase in security breaches, businesses of all types are becoming more concerned about data protection. In order to defend the security and data systems of the organisation, it was necessary to employ ethical hackers. Every year, India will require at least 77,000 ethical hackers, according to Nasscom, because more people are going online. Certified Ethical Hackers operate in a variety of domains, such as IT and ITES firms, e-commerce sectors, government sectors, consultancy services, banking, defence, and security organisations, and telecommunications.
Companies such as Amazon, Apple Inc., IBM, Infosys TCS, Wipro, and Tech Mahindra are among those who hire individuals with these skills. These professionals are required not only by large international corporations, but also by startups and small firms.
Various are some of the most prevalent positions in these fields:
Network Security Administrator
Security Consultant
Penetration Tester
Data security analyst/specialist
IT Analyst – Vulnerability Management
Ethical Hacking specialist
The typical Ethical Hacker Salary For Freshers is between Rs. 3,80,000 and Rs. 4,90,000. An ethical hacker with three to five years of expertise might earn anywhere from Rs. 520,000 and Rs 740000. Senior-level individuals with at least 5–8 years of experience in the sector earn around an annual pay might range from Rs 820,000 to Rs 10,50,000. Globally, the average starting wage for an ethical hacker is approximately $ 87,898 per year. There may be variations in compensation and benefits depending on where you work and your talents, which will fluctuate over time.
Student Testimonials
In Trichy, I obtained my certification from Ethical Hacking Institute. Thanks to the helpful instructors at FITA Academy, I was able to acquire a thorough understanding of all the instruments and methods. They educated me using real-world examples, which really facilitated our comprehension of the topics. I hope to apply everything I've learned here to my future career.
After enrolling in the best Ethical Hacking Institute in Trichy, I was able to make significant changes to my work. In a short period of time, FITA Academy instructors have taught me all of the fundamental hacking disciplines. I admire their innovative approach to educating. I now have a clearer understanding of the process thanks to FITA Academy, which makes me greatly value this programme.
The Ethical Hacking Course in Trichy has impacted my job positively. FITA Academy was able to provide me with the completely new abilities I required to begin my learning career. They taught me all the concepts in a short period of time, and I am astounded by their innovative teaching style. I'm glad I was able to enrol in this Academy and seize the opportunities presented to me.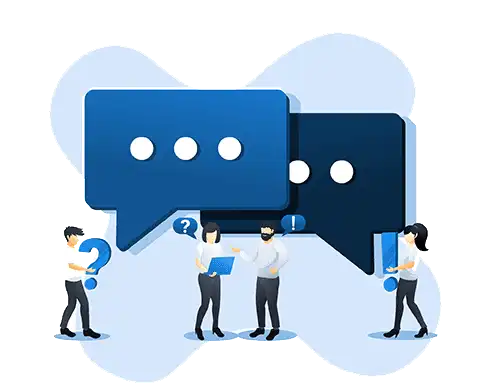 Have Queries? Talk to our Career Counselor
for more Guidance on picking the right Career for you!
Additional Information
To comprehend the underlying concepts of a system, a degree in mathematics, computer science, or information technology is required. The Hacking course provided by FITA Academy in Trichy will assist students in acquiring the knowledge and skills required to be ethical and competent hackers. The profession of ethical hacker requires expertise in problem-solving. They must also be able to realistically relate one situation to another. Possessing expertise in programming languages such as Java, PHP, C, and Python is advantageous for ethical hackers. FITA Academy offers the most thorough Ethical Hacking Course in Trichy. Professionals in the field of ethical hacking have developed a curriculum that is both technically rigorous and practically relevant for its students.
In recent years, India's digitalization has increased. Recent assaults on a number of government institutions and private companies have elevated the importance of cybersecurity. Top multinational organisations are willing to hire Certified Ethical Hackers to protect their information systems against intrusions. Beginners in ethical hacking might anticipate earning between 3.5 and 5 Lakhs per year. The salary range of a candidate expands in tandem with their abilities and years of experience.
The certified ethical hacking course is offered by FITA Academy. This course teaches students the most recent industry practises and prepares them to pass the ethical hacking certification exam. Join us to make your dream of working in the IT security industry a reality.
Learning outcomes of FITA Academy's Ethical Hacking Training in Trichy
A thorough comprehension of Networks and Security protocols
In-depth knowledge of several Hacking Methods and Techniques
A comprehensive understanding of Network Protection and its approaches
Capability to detect system and network weaknesses
Security systems with the ability to avoid email loss, data loss, server failures, and virus incursions.
Able to do Remote keylogging
A solid comprehension of Web Application hacking
Eligibility Criteria and Prerequisites to learn Ethical Hacking Course
Eligibility Criteria:
Anyone with a bachelor's degree who is interested in beginning a career in Cybersecurity is welcome to enrol in this course. This Ethical Hacking Course is also appropriate for Technical Support Engineers, Network Engineers, Network Administrators, System Administrators, IT Operation Managers, IS/IT Analysts, Specialists, IT Security Officers, System Analysts, and a wide variety of other positions dependent on experience.
Prerequisites:
This Hacking Course in Trichy has no prerequisites because it is designed to equip students with a good fundamental understanding of Ethical Hacking concepts and practises. However, if you have a fundamental understanding of networks and the Internet, you will master Ethical Hacking considerably faster. This session will give students hands-on experience with a variety of ethical hacking techniques and practises under the direction of real-world experts who will train them on these tactics.
What is the similarity between a hacker and an ethical hacker?
Hackers illegally and without authorization enter networks, whereas ethical hackers are authorised to do so. Additionally, they hold opposing views regarding internet security and systems. Ethical hackers are proficient programmers who are well-versed in a number of programming languages. In contrast, hackers lack significant computer programming knowledge. Their individual efforts and goals distinguish them completely from one another.
Different Phases of Ethical Hacking
Reconnaissance
Reconnaissance, often known as the information-gathering phase or the footprint, is the initial part of the ethical hacking process. The objective of this stage of preparation is to gather as much information as possible. Before launching an attack, the attacker gathers all pertinent information about the target. The data certainly includes passwords, employee information, and other crucial elements. An attacker can gain access to the information by accessing websites with tools such as HTTPTrack to uncover information on an individual, or by using search engines such as Maltego to unearth information about the individual through multiple links, job profiles, news articles, etc.
Scanning
The second phase of the hacking procedure is scanning. In this phase, attackers look for many ways to obtain a target's information. The hacker searches for information such as user accounts, login credentials, and IP addresses. The goal of this ethical hacking phase is to find simple ways to access the network and look for information. During the scanning phase, tools like dialers, network mappers, detectors, and penetration testing are used to keep tabs on files and information.
Gaining Access
The next phase of hacking occurs when an attacker employs every available tool to get unauthorised access to the victim's systems, devices, or applications. One can hack into a system using any number of techniques and programmes. The goal of this hacking phase is to get access to the system and use it for malevolent purposes, such as installing malicious software or programmes, stealing sensitive information, gaining unauthorised access, holding data for ransom, and so on.
You will receive hands-on training in one of the most prominent tools of this phase called Metasploit as well as social engineering, which is a commonly utilised attack to take advantage of a victim. This training will take place while you are enrolled in the Hacking Course in Trichy. All systems and apps can be password-protected, and hackers and penetration testers can secure potential entry points using a firewall. They can determine which employees are most likely to be compromised and send them phishing emails.
Maintaining Access
At this phase, the attacker's objective is to maintain their unauthorised entry while conducting their damaging operations in secret. During this phase, the hacker continuously targets the system by employing DDoS attacks, utilising a compromised network as a launching pad, or acquiring the database structure. Viruses and spyware are external objects that exploit a system's vulnerabilities to steal login passwords, sensitive data, and other sensitive information. Ethical hackers can use this phase to prevent system hacks by examining the entire organisation's infrastructure for malicious activity and locating its source.
Clearing Track
Covering one's tracks is the final step in ethical hacking, as no hacker wishes to be detected. During this phase, it is ensured that hackers leave no traces or evidence that could be used to track them down. It is vital because ethical hackers must continue utilising the system while avoiding detection by the forensics team. It also enables log editing, modification, and deletion. In addition to deleting or removing programmes, software, and directories, the attacker guarantees that the altered files can be located and restored to their original condition.
How to be a White Hat Hacker?
Knowing the relevant laws regarding computer crime is the first step toward becoming a white hat hacker. There are numerous routes to becoming a white hat hacker. You can begin by reading relevant books. You can then receive instruction from a professional organisation. Finally, you can attend courses at our Ethical Hacking Institute in Trichy to acquire the necessary practical skills for your position.
You can also check through our Ethical Hacking Tutorial to acquire both a general understanding and a more in-depth comprehension of the processes that are involved in the subject of ethical hacking.
What are some common Exploits?
Exploits are software programmes that hackers employ to seize control of a computer or server. They are typically carried out with malicious software, sometimes known as "malware," which is designed to provide hackers unauthorised access to systems. Exploits include viruses, worms, Trojan horses, spyware, rootkits, and backdoors. Ethical hacking is an essential talent in the digital world of today. This ethical hacking programme in Trichy will teach you about the many sorts of hackers, how to protect oneself from their attacks, and how to report suspicious activity. Now is the time to invest in your ethical hacking career and educate yourself on the many methods hackers use to compromise your system.