Course Highlights and Why Should I Learn the CCNA Course in Trichy at FITA Academy?
Modules for the CCNA curriculum that have been professionally developed to reflect the industry's demands globally.
Our goal is to provide students with industry-specific training that enables them to comprehend the networking environment and configure it properly.
Professional CCNA Trainers with over a decade of experience as Network Engineers, eager to help you achieve your objectives.
After completing a comprehensive CCNA training curriculum that covers the fundamentals, you will be able to manage routers, switches, modems, TCP/IP, LAN, and WAN.
CCNA aspirants in Trichy can participate in instructor-led, interactive training sessions at FITA Academy.
Regular review sessions of previous lessons are provided so that learned skills can be maintained and enhanced.
FITA Academy offers CCNA Training in Trichy with Smart Classrooms and integrated learning.
Upcoming Batches
| | | | |
| --- | --- | --- | --- |
| 01-06-2023 | Weekdays | Thursday (Monday - Friday) | |
| 03-06-2023 | Weekend | Saturday (Saturday - Sunday) | |
| 05-06-2023 | Weekdays | Monday (Monday - Friday) | |
| 10-06-2023 | Weekend | Saturday (Saturday - Sunday) | |

Classroom Training
Get trained by Industry Experts via Classroom Training at any of the FITA Academy branches near you
Why Wait? Jump Start your Career by taking the CCNA Course in Trichy!
Instructor-Led Live Online Training
Take-up Instructor-led Live Online Training. Get the Recorded Videos of each session.
Travelling is a Constraint? Jump Start your Career by taking the CCNA Course Online!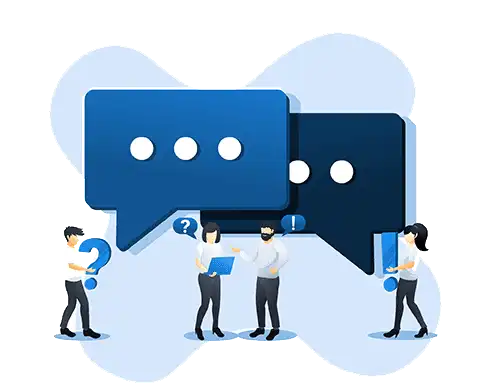 Have Queries? Talk to our Career Counselor
for more Guidance on picking the right Career for you! .
Trainer Profile
The instructors at FITA Academy teach their pupils both theoretical and practical aspects of networking.
At FITA Academy, our CCNA trainers are all working professionals who are well-versed in the latest advancements in the field.
Cisco Certification instructors at FITA Academy are working professionals that provide hands-on training.
CCNA Experts provide you with in-depth training on the most recent industry practices.
Each student receives individualised attention and hands-on training from the CCNA Trainers at FITA Academy.
Our CCNA Instructors at FITA Academy are Cisco-certified networking experts with extensive experience.
By engaging in mock interviews, our CCNA Trainers provide students with crucial advice on constructing a professional resume and conducting interviews.
Features
Real-Time Experts as Trainers
At FITA Academy, You will Learn from the Experts from industry who are Passionate in sharing their Knowledge with Learners. Get Personally Mentored by the Experts.
LIVE Project
Get an Opportunity to work in Real-time Projects that will give you a Deep Experience. Showcase your Project Experience & Increase your chance of getting Hired!
Certification
Get Certified by FITA Academy. Also, get Equipped to Clear Global Certifications. 72% FITA Academy Students appear for Global Certifications and 100% of them Clear it.
Affordable Fees
At FITA Academy, Course Fee is not only Affordable, but you have the option to pay it in Installments. Quality Training at an Affordable Price is our Motto.
Flexibility
At FITA Academy, you get Ultimate Flexibility. Classroom or Online Training? Early morning or Late evenings? Weekdays or Weekends? Regular Pace or Fast Track? - Pick whatever suits you the Best.
Placement Support
Tie-up & MOU with more than 1500+ Small & Medium Companies to Support you with Opportunities to Kick-Start & Step-up your Career.
CCNA Certification Course in Trichy
About CCNA Certification Course in Trichy
at FITA Academy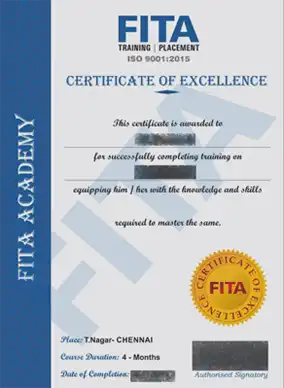 CCNA Certification Course in Trichy
The CCNA Course Certification is one of the professional certificates that certifies knowledge of CCNA concepts and their application in real-world situations. This Certification demonstrates that the applicant possesses the skills necessary to work as a Network Engineer based on their training and real-world experiences. In addition to enhancing your likelihood of employment, obtaining this certification will also improve the ranking of your resume when it comes time to interview for jobs.
The CCNA Training session in Trichy provided by FITA Academy equips students with the knowledge and abilities necessary to function as an effective networking professional in the present scenario. FITA Academy offers CCNA Training in Trichy from professionals with 8+ years of experience working with networks. You will be able to learn more and pass the Cisco CCNA global certification exam with the assistance of our CCNA trainer. You will also have access to more networking-related employment opportunities.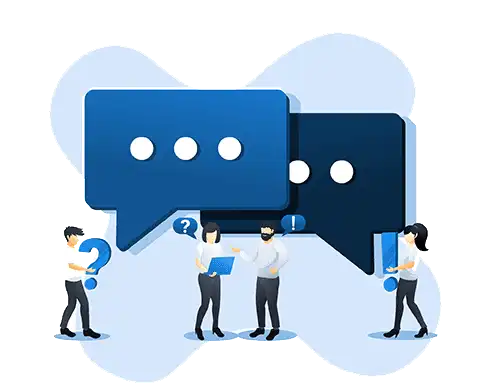 Have Queries? Talk to our Career Counselor
for more Guidance on picking the right Career for you! .
Job Opportunities After Completing CCNA Course in Trichy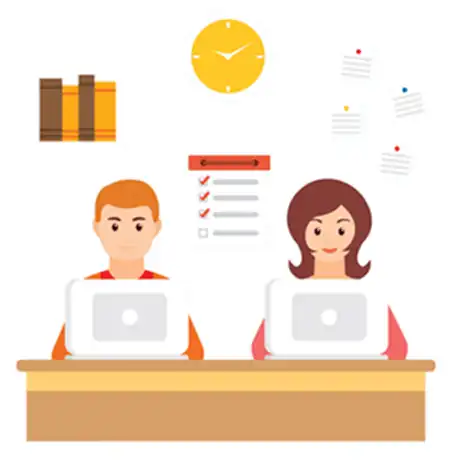 In the information technology industry, networking offers some of the most rapidly developing job opportunities. Those who pick this job path should anticipate progression chances and a stable future. As more and more businesses adopt digital platforms, they require a secure system that keeps everything working efficiently and without interruption. To have a completely secure network and system, they require network experts with extensive knowledge of networking protocols and systems.
This resulted in more companies hiring networking pros. Even if the IT industry evolves, there is no doubt that it will continue to expand. Due to the fact that other technologies cannot function without the appropriate networks and communication systems, it is possible to state that this is the foundation for all other technologies. A networking professional in India earns between Rs. 3.5 million and Rs. 4.5 million per year. Network engineers with 3 to 5 + years of experience may earn between Rs. 4670,000 and Rs. 5,20,000 annually.
 Network professionals can make an annual salary of up to $97,859 USD anywhere in the world. Cisco Systems, HCL Technologies, CSS Corporations, Tech Mahindra, TCS, Reliance Communications, Wipro, IBM, Cognizant, Infosys, Red hat, and many others employ CCNA Certified employees. The most popular job titles offered by these companies include:
Network Engineer
Network Administrator
Network Security Support Engineer
Network Analyst
Network Solutions Architect
Network Technician
Network Security Support Engineer
The base income can vary depending on the employee's years of experience and number of certificates. FITA Academy's CCNA Training in Trichy covers the most crucial skills required to be a successful Networking Engineer under the supervision of real-world professionals.
Also Read: Important Networking Interview Questions and Answers.
Employers are continuously seeking qualified candidates to fill a variety of positions within their organisations. After completing this CCNA course, you will be able to comprehend how the majority of firms describe their positions. A CCNA-certified professional's role is to assist businesses in resolving their issues by providing them with superior knowledge and skills. A CCNA certification provides a variety of possibilities for individuals who wish to advance in their careers.
Student Testimonials
I recently completed the CCNA certification after enrolling at the CCNA Institute in Trichy. My instructors was a subject matter expert and provided numerous assignments and sessions. The classes were engaging and interactive. Each module contained practical exercises and assessments, which aided my understanding of the material. Participating in FITA Academy was a positive experience overall.
My dream job is working as a Network Engineer for a multinational corporation. This was only achievable because I obtained my CCNA certification in Trichy. My instructors assisted me throughout the process and instructed me on all Cisco networking topics. Additionally, FITA Academy staff assisted me with my placements. I greatly appreciated their open and helpful attitude.
After graduating, I attended FITA Academy in Trichy for my CCNA training. I'm proud to say that I got a lot more hands-on experience here than at college. My trainer encouraged me by introducing simple methods and sharing his experiences. Not only was I able to get the CCNA certification with their assistance, but I also qualified for three interviews. I am currently employed by a reputable software company.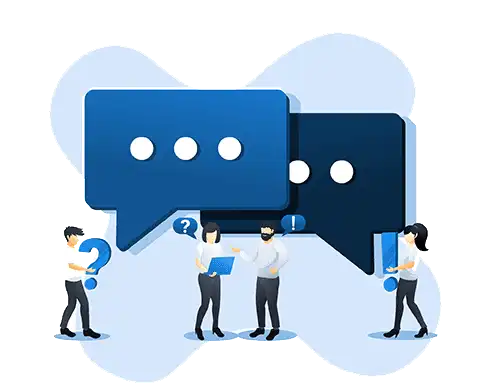 Have Queries? Talk to our Career Counselor
for more Guidance on picking the right Career for you! .
Additional Information
The Cisco Certified Network Associate (CCNA) Certification has been around for a long time and is well recognised as a benchmark for networking professionals around the world. Currently, more than one million CCNA-certified people are employed in the networking and hardware industries. The primary role of a certified network expert is to create and build network infrastructure to fulfil the ever-changing business requirements. Trainees enrolled in FITA Academy's CCNA Course in Trichy will learn how to build, run, configure, and test an IPv4 or IPv6 network. This include installing a LAN switch, establishing an IP router, connecting to a WAN, and identifying the most basic network security concerns.
CCNA (Cisco Certified Network Associate) is the entry-level certification offered by Cisco. The CCNA certification indicates a comprehensive understanding of the installation, configuration, and operation of network switches and routers. In addition, testing and configuration of WAN network connections between remote locations are addressed.
Employers often require the Cisco CCNA certification from network technology professionals. Today's networks are more complex settings in which the latest hardware, software, and Cisco technologies are utilised to improve and secure the networking and physical infrastructure. As the premier CCNA Training Institute in Trichy, FITA Academy's Cisco training can improve your networking and hardware understanding. The CCNA Training will provide participants with professional guidance in installing, configuring, and maintaining Cisco devices in order to increase productivity, eliminate network errors, and improve technical abilities. Maximize network utilisation to improve the speed and quality of network components and get the information necessary to construct a successful infrastructure.
Why Enroll in a CCNA Course in Trichy with FITA Academy?
Learn from Cisco-certified experts with in-depth understanding of Cisco products and other popular networks, such as Cloud computing.
Concentrated Course Curriculum corresponding to The CCNA Certification.
FITA Academy students have a perfect level of mastery on the CCNA Certification.
Detailed instructions on how to obtain CCNA certification with the highest possible performance
Sessions designed to instruct students on the management of Cisco technologies and networks.
After finishing the Networking programme successfully, placement aid will be provided at a rate of one hundred percent.
It has also assisted other networking experts in advancing their professions.
Smaller batch sizes allow for individualised care for each participant.
Who can Take Advantage of FITA Academy's Cisco Certified Network Associate Course in Trichy?
Anyone who want to enter the world of networking should enrol in FITA Academy's Networking course in Trichy. If you are currently employed in the network industry and are looking to develop your network, this CCNA Training Institute in Trichy at FITA Academy can assist you in completing your CCNA Certification and equip you with the skills you need to thrive in your position.
What prerequisites are necessary to enrol in the CCNA course at FITA Academy in Trichy?
The CCNA Training that is provided by FITA Academy in Trichy is entirely on a requirements. However, a comprehensive understanding of networks and computers would be advantageous. As the course progresses, our experienced instructors explain more advanced networking topics with hands-on exercises.
Why is CCNA Certification in Trichy Important?
Through Cisco certification in Trichy, both employees and organisations can profit from increased advantages. Following CCNA certification at Trichy, a significant percentage of students' careers have advanced. This certification procedure may aid folks in acquiring benefits and essential skills. Even after years of experience in the IT industry, IT professionals recognise the need for CCNA certification due to its multiple advantages. FITA Academy allows candidates to enrol in Cisco Certification Courses in Trichy.
For each independently acquired technology, the employer will require an official certificate proving the student's mastery of all pertinent course theories. You will be able to learn everything you need to know about the CCNA Course in Trichy and what it includes if you join FITA Academy.
This includes validating the participant's knowledge of operating systems, network settings, and troubleshooting.
It assists students in comprehending how direct network generation operates.
Students get an understanding of network architecture and the function of IP addresses.
Through the utilisation of the various routing protocols, it establishes links between networks.
Describes how to establish connections by utilising many remote networks.
Those who have certification are able to configure and perform the various operations and settings on both WAN and LAN networks.
It is also a prerequisite for other Cisco certifications, including CCNA Voice, CCNA Security, and CCNA wireless.
What does CCNA reflect?
Software developers that wish to create or test their own software frequently enrol in the CCNA course. There are numerous career options available, such as beginning as a network administrator, support engineer, or network expert.
The CCNA certification will cover networking fundamentals. This helps students gain a deeper understanding of modern network technologies.
Since 1998, more than 2 million CCNA certifications have been given to IT professionals. You will gain many advantages with CCNA Training in Trichy.
Here are the primary topics covered by CCNA certification.
Available Open System Interconnection (OSI) models
Internet Protocol (IP) address
WLAN, MLAN and VLAN
Troubleshooting of WLAN
Troubleshooting in VLAN
Routers and routing protocols
IP Routing
Network security and management
ND Security
Internet LAN
This network connects to other computers in the region and is widely used in labs, offices, and even households. It consists of LAN, WLAN, WAN, and numerous other networks.
What does the term network mean?
Networks are only a collection of interconnected devices that share resources and transmit and receive data. For instance, a network's computers may be connected by cables, satellites, or infrared (IR) light beams. FITA Academy is renowned for its CCNA Training in Trichy, which teaches students the proper approach to administer networks.
There are numerous types of networks, including: