Course Highlights and Why Learn Artificial Intelligence Course in Trichy at FITA Academy?
Our Artificial Intelligence training modules were precisely designed to fulfil the requirements of the global industry.
This expert-curated courseware will help you understand Artificial Intelligence and how it may be applied, under the instruction of industry professionals.
A competent trainer with over 10 years of experience in the field of artificial intelligence can provide you with learning and knowledge.
A thorough AI training programme in Trichy that explains the foundations of Artificial Neural Networks, TensorFlow, and Deep Learning.
FITA Academy in Trichy provides interactive Artificial Intelligence training sessions taught by instructors.
Regular review sessions of previous lessons are scheduled to aid with skill development.
Professional training at an affordable Artificial Intelligence Course Fee in Trichy that leads to certification upon course completion.
The FITA Academy offers various batch scheduling options in Trichy, including weekdays, weekends, and fast track AI courses.
After you have successfully completed the training course, we will aid you in finding the next step in your professional career.
FITA Academy provides a placement cell that supports students in obtaining their dream jobs and accomplishing their goals.
Upcoming Batches
| | | | |
| --- | --- | --- | --- |
| 05-10-2023 | Weekdays | Thursday (Monday - Friday) | |
| 07-10-2023 | Weekend | Saturday (Saturday - Sunday) | |
| 09-10-2023 | Weekdays | Monday (Monday - Friday) | |
| 14-10-2023 | Weekend | Saturday (Saturday - Sunday) | |

Classroom Training
Get trained by Industry Experts via Classroom Training at any of the FITA Academy branches near you
Why Wait? Jump Start your Career by taking Artificial Intelligence Course in Trichy!
Instructor-Led Live Online Training
Take-up Instructor-led Live Online Training. Get the Recorded Videos of each session.
Travelling is a Constraint? Jump Start your Career by taking the Artificial Intelligence Online Course!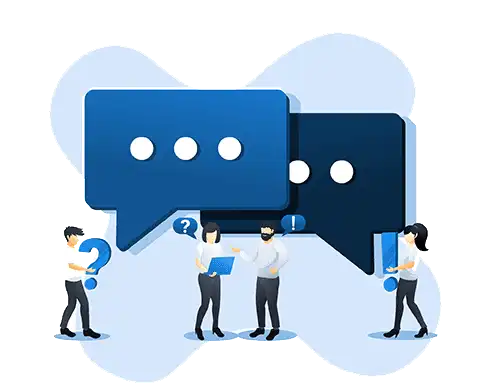 Have Queries? Talk to our Career Counselor
for more Guidance on picking the right Career for you!
Trainer Profile
FITA Academy instructors provide students with the best solution of Artificial Intelligence expertise and experience.
In Trichy, AI course instructors are expected to impart practical and professional skills to their students.
The AI Trainers have vast expertise and understanding in the field of Artificial Intelligence.
Specialists who are also trainers provide students with hands-on training in Artificial Intelligence methodologies.
Our teachers at FITA Academy instruct our pupils on the most recent industrial approaches so that they can become proficient specialists.
AI experts at FITA Academy provide comprehensive instruction and hands-on training in order to provide students with the best learning program.
The AI Mentors help the students with their resumes and help them practise for interviews.
Features
Real-Time Experts as Trainers
At FITA Academy, You will Learn from the Experts from industry who are Passionate in sharing their Knowledge with Learners. Get Personally Mentored by the Experts.
LIVE Project
Get an Opportunity to work in Real-time Projects that will give you a Deep Experience. Showcase your Project Experience & Increase your chance of getting Hired!
Certification
Get Certified by FITA Academy. Also, get Equipped to Clear Global Certifications. 72% FITA Academy Students appear for Global Certifications and 100% of them Clear it.
Affordable Fees
At FITA Academy, Course Fee is not only Affordable, but you have the option to pay it in Installments. Quality Training at an Affordable Price is our Motto.
Flexibility
At FITA Academy, you get Ultimate Flexibility. Classroom or Online Training? Early morning or Late evenings? Weekdays or Weekends? Regular Pace or Fast Track? - Pick whatever suits you the Best.
Placement Support
Tie-up & MOU with more than 1500+ Small & Medium Companies to Support you with Opportunities to Kick-Start & Step-up your Career.
Artificial Intelligence Certification Training in Trichy
About Artificial Intelligence Certification Course in Trichy at FITA Academy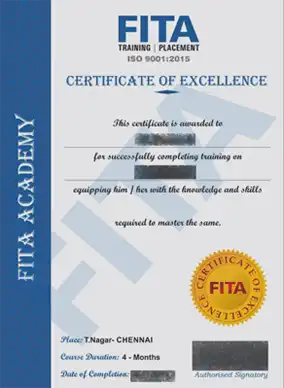 Artificial Intelligence Certification Course in Trichy
The Artificial Intelligence certification is the most renowned credential in AI. This demonstrates that the applicant understands the fundamentals of artificial intelligence and its practical applications. The certification is based on learning with an AI Developer to gain real-world experience. With this qualification, you will be able to present your résumé and demonstrate your acquired skills. It also allows you to investigate potential employment prospects.
Our Artificial Intelligence Course in Trichy will help you get all the necessary AI development expertise. The course is conducted by AI specialists with extensive experience in the subject. FITA Academy has taught individuals how to use AI for more than a decade. With the aid of our AI trainer, you will gain knowledge about recent advancements in the field.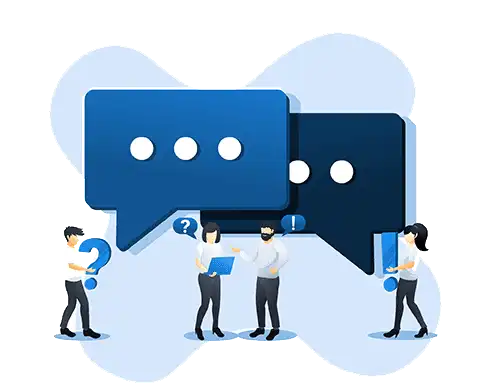 Have Queries? Talk to our Career Counselor
for more Guidance on picking the right Career for you!
Job Opportunities After Completing Artificial Intelligence Course in Trichy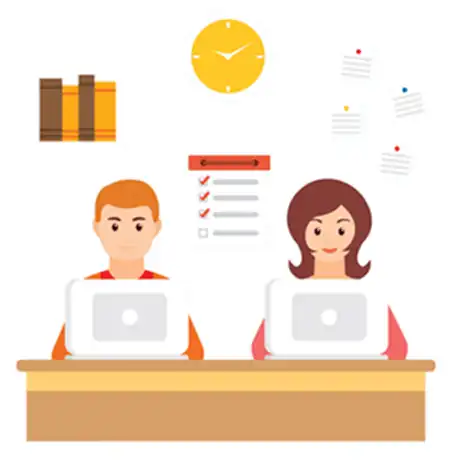 The number of jobs in artificial intelligence has increased in recent years. Employers seek AI engineers who can meet their technological requirements. After completing the artificial intelligence course at Trichy, our students are qualified to compete for the best AI-related positions, such as big data engineering. Students will be able to create an environment that facilitates the usage of diverse business systems and the handling of sensitive data. You could also seek employment as a business intelligence developer, another crucial position. They must consider it from both a business and an AI perspective. They can determine various business trends by analysing massive data sets.
Now, artificial intelligence has made it possible to pursue a profession in data science. They aid in gathering pertinent data from many sources so that conclusions can be derived.
In the realm of artificial intelligence, machine learning is another highly sought-after occupation. They are responsible for creating and managing self-executing and machine learning software.
IT uses artificial intelligence for purposes beyond work automation. In numerous industries, including research, medical, cyber security, process automobiles, gaming and entertainment, education, and cyber security, its significance is growing. These are the most popular positions held by graduates of AI courses in Trichy.
Data Architect
Data Scientist
Machine Learning Engineer
Students will also study about professions such as researcher, scientist, AI products manager, data analyst, AI engineer, robot scientist, etc.
Amazon, Intel, IBM, Oracle, TCS, Accenture, Infosys, and Microsoft are some of the most well-known firms with AI specialists. AI Engineer Salary For Freshers ranges from Rs. 600,000 to Rs. 800,000. After years of training and work, an AI Engineer might earn between Rs. 1,000,000 to Rs. 1,800,000. A global Artificial Engineer might earn approximately $165,000 per year. They could go up depending on the quantity of experience obtained and the level of demand that exists for their services.
Also read: Artificial Intelligence Interview Questions and Answers
Student Testimonials
After completing this course, I can honestly state that FITA Academy offers the finest Artificial Intelligence training in Trichy. This has been an amazing experience. The classes are instructive and interesting. I am quite impressed with the training I received throughout my day here. Without a doubt, I completely believe in FITA Academy for a prosperous future.
I've always been interested in robotics and artificial intelligence, but I've never known where to start. After enrolling in the Artificial Intelligence Course in Trichy, I had the chance to engage with a number of professionals on active projects, thanks to my knowledgeable trainer. I am thankful to my trainers and the FITA Academy staff for their continual encouragement and support, which has allowed me to develop professionally and personally.
My career has benefited tremendously from the AI Training I had in Trichy. The trainers were all subject matter experts who provided hands-on training in a variety of tools. The numerous projects and assignments we were required to complete improved my comprehension of the subjects. I could not have chosen a better training programme than the one I chose to participate in.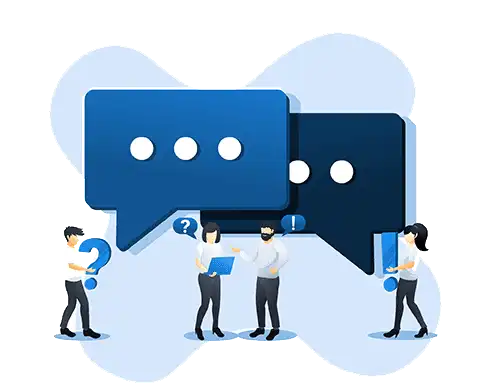 Have Queries? Talk to our Career Counselor
for more Guidance on picking the right Career for you!
Additional Information
Artificial Intelligence is increasing quickly on a global scale. The Artificial Intelligence Course at FITA Academy will teach you the subject's principles and illustrate how it may be applied to your field. There are many more. There are further applications available. The capabilities of AI are always growing and expanding. This will allow us to surpass our wildest expectations in terms of human potential.
Numerous RPA tools are available, including BluePrism and Automation Anywhere. UiPath reigns supreme in intelligent automation. UiPath is user-friendly, yet its cognitive capabilities give it a competitive edge over other RPA systems. This course will instruct students in the fundamentals of artificial intelligence and how to apply it to the creation of intelligent computing models.
Eligibility Criteria and Prerequisites to learn Artificial Intelligence Course in Trichy
Eligibility Criteria: This programme is open to recent college graduates who aspire to pursue a career in Artificial Intelligence. These AI Courses in Trichy are ideal for professionals like Data Scientists Analysts, Search Engineers, E-commerce experts, and Software Developers who wish to switch careers to AI.
Prerequisites: No prior knowledge or experience is required in order to enrol in a course in Artificial Intelligence. If you have prior programming experience or knowledge, you will be able to quickly master the material. FITA Academy provides the best Artificial Intelligence training in Trichy; this course will equip you with a comprehensive understanding of AI concepts. It is instructed by accredited experts in the field.
What are the course objectives of Artificial Intelligence Training in Trichy
Examine the development of AI and the industries it has affected.
Learn the underlying AI principles and how they operate.
To become an expert Python programmer in order to advance through the course and complete projects.
Expertise of both the difference between supervised and unsupervised learning.
Examine the operation of artificial intelligence, machine learning and deep learning algorithms.
Python is used to develop AI and machine learning algorithms.
Understand the concepts of natural language processing, predictive analysis, and neural networks.
Gain a comprehensive understanding of the AI-related systems, libraries, tools, and features.
Implement artificial intelligence using TensorFlow to analyse the results.
To assess data and acquire knowledge of computer vision and image processing.
Discover the limitations of AI technologies in problem-solving.
Functioning of Artificial Intelligence
AI operates by combining enormous quantities of data with intricate algorithms and an iterative process. This helps the software to identify patterns or traits within the data. This wide field of study encompasses the theories, approaches, and technology of the following subfields:
Machine Learning: Machine Learning automates the modelling of analyses. Using techniques from statistics, physics, operations research, and neural networks, Machine Learning automatically reveals the concealed meanings of data.
Deep Learning: Deep Learning makes use of vast neural networks with multiple processing units. It employs the advantages of increased processing power and enhanced training techniques to educate the brain to perceive voice or images.
Neural network:  This sort of Machine Learning is comprised of interconnected units that communicate information to all units and route it to external inputs through reciprocation. This method employs many passes and data to identify the necessary connections to infer meaning from undefined data.
Popular Job Roles
After completing your AI courses in Trichy at FITA Academy, you can pursue the following prominent job positions:
Machine Learning Engineer: As a machine learning engineer, you will be tasked with inventing and implementing algorithms that enable machines to learn from data. You will also tune machine learning models to increase their precision and performance.
This position is crucial to the creation, development, and upkeep of reliable predictive models utilised by a variety of industries. Engineers in machine learning must comprehend how artificial intelligence functions and how to utilise it in enterprises. In addition, they must be familiar with various methods and tools for machine learning. Additionally, they must possess good problem-solving abilities and the capacity to operate autonomously. FITA Academy's artificial intelligence training in Trichy will provide you with the skills and knowledge necessary to function as a machine learning engineer.
Artificial intelligence (AI) is without a doubt one of the most discussed and significant areas in the world today. With the increasing development and use of AI, it has become an indispensable field for people who wish to advance their professions. In this sector, knowledge of machine learning is one of the most crucial abilities a person may possess.
Data Scientist: As a data scientist, you will be responsible for analysing vast quantities of data and deriving insights from it. You will also be responsible for developing and deploying predictive models in production situations.
Today, Data Science is one of the most significant and quickly expanding occupations in the world. Data Scientists are responsible for transforming raw data into insights that aid organisations in making more informed decisions. Depending on the organisation, Data Science tasks might vary, but the majority of professions entail constructing models, analysing data, and generating insights. To be successful in this sector, a solid understanding of artificial intelligence (AI) and machine learning is essential.
While there are a variety of jobs and responsibilities associated with being a data scientist, these are only a few of the fundamental talents and characteristics necessary for success. Learning artificial intelligence is a good place to begin if you wish to be in high demand in this profession. The Artificial Intelligence course in Trichy can equip you with the skills necessary for success in this constantly expanding sector.
After completing the Artificial Intelligence Course at FITA Academy in Trichy, you would be qualified to assume the position of AI Engineer. AI Engineer jobs require a greater degree of abilities and knowledge than most other careers, so it is essential that you possess the required credentials. Among the primary responsibilities of an AI Engineer are the creation and management of software programmes that perform automated activities or decisions.
To begin your career as an AI Engineer, you must have a solid foundation in computer science and programming. However, a course at FITA Academy can provide you with the necessary abilities. Our curriculum is designed to provide students with the skills essential to achieve a successful career as an AI Engineer.