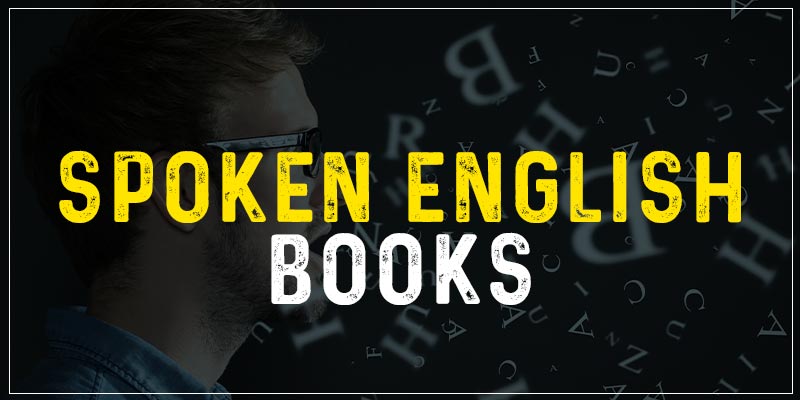 Why is learning the English language essential? Because it is a business communication language. Moreover, worldwide spoken language. Many of us would have studied English in school and university, but still, we feel that we have not improved our English skills. Why so? Because we are facing it as a challenge, But in fact, it is easy to understand and acquire unless we invest time and interest in learning it.
If you are intended to learn the nuances of the English language, you can join Spoken English Classes in Chennai and equip yourself with the four important aspects of the English language- Listening, Speaking, reading, and writing skills.
Now, many of us dedicate time to studying the English language. Many countries include English as a second language, and students learn it from a younger age. But what are the true values and opportunities of learning English?
If you are freshers looking to head your career in English-speaking countries or planning to get a job within your countries, you will be able to get a job without speaking English. If not, then you would have understood the importance of English. Predominantly, it has become a communication language.
On the other hand, if you want to pursue your career in or study in other speaking countries, taking the IELTS test has become mandatory. So, enhancing English fluency would help you improve personally and professionally. Moreover, you can compete in the global job market and start meeting new people and cultures worldwide.
Prominently, English is the language of the media industry, the Internet, the essential language for business, and access to multiple cultures. Now, what stops you from learning it?
Join Spoken English Course Online and learn the grammatical structure, phonetics, phonology, syntax, intonation, stress, etc. This would help in writing, speaking, and listening.
In this blog, we have compiled a list of books that help you understand how to improve your English skills and how to speak English fluently. Moreover, we shall discuss the best book for learning English speaking, spoken English books for beginners, best books for learning English speaking for beginners, and best books for learning spoken English.
Top Best Spoken English Books for Beginners
The Quick and Easy Way to Effective Speaking
This book will be a perfect guide for beginners written by Dale Carnegie. In this book, you will learn from the beginning, and it covers essential topics such as Acquiring Basic Skills, Developing confidence. Speaking Effectively the Quick and Easy Way, The Purpose of Prepared and Impromptu Talks, The Art of Communicating, The Challenge of Effective Speaking, Organizing the Longer Talk, and many more. After learning this book, you will gain confidence in speaking in public, and it provides some very handy and helpful tips for its readers.
To Read this Book
How I Learnt To Speak in English? by Neetu Sugandh
It is not your typical English-speaking book with illustrations and lectures. The book is based on the author's real-life experience, as she was turned down for her first job because she lacked proficiency in English communication skills. This book includes her experience, ideas, and methods for learning the language efficiently in just a few months, and she now works as a communication trainer. The author has placed a strong emphasis on knowing the necessities of definitions and on proper English usage. One of its essential features is the English video game table, often known as the wish list table.
In this book, you will learn from the basic to advanced levels of communication. So, if you are interested in enhancing your English speaking skills, this book would be the right choice. It is the best book for learning English speaking for beginners
To Read this Book
Improving Spoken English by Joan Morley
In this book, you will learn pronunciation and intonation. Moreover, pronunciation rules are stated in simple English. Practice exercises empower teachers and students to talk about fascinating and significant topics to them. The first unit emphasizes proper stress, rhythm, and intonation.
Unit 2 differentiates between vowel sounds, and students become active in their learning process through exercises and self-tests. There is an answer key included.
To Read this Book
Wren & Martin High School English Grammar
In this book, the writer discusses the English grammar structure. Exercise helps to learn better about the grammar structure; it is the best book for beginners to understand the grammar, which would help them communicate well. Moreover, you can also learn lots of vocabulary. It is the best book for learning spoken English. The book covers the topics: Parts of speech, the kind of noun, how the plural is formed, formation of the adjectives, degree of comparison, an adjective used as a noun, etc.
To Read this Book
A Practical English Grammar" by A.J. Thomson and A.V. Martinet
It is the best English speaking book for beginners. In this book, you can learn core concepts of English grammar from beginning to advanced grammar. After completing this book, you will understand grammar, prepositions, adjectives, adverbs ( forms and uses), interrogative, personal, possessive, and reflective pronouns, relative pronouns and its clause, etc.
To Read this Book
ESL Beginner Premium Edition with e-flashcards Sherry Boguchwal
English is Easy with ESL Beginner Premium Edition with e-Flashcards! ESL Beginner teaches you the fundamentals of English grammar through confidence-building activities that help you go to the next level with the correct tools and at the right speed. This user-friendly guide teaches basic English grammar to individuals new to the language. It explains English language ideas and provides examples in plain English. Topics covered include nouns and noun phrases, verbs and verb phrases, basic sentences, complex sentences, and modifiers, written by an ESL expert exclusively for ESL learners.
To Read this Book
How to Write & Speak Effective, Powerful & Fluent English
This is another excellent coursebook that focuses on writing and reading skills and helps to improve your communication skills. The coursebook is designed for self-study students who want to improve their English skills. The books teach grammar rules and connect them to all elements of English fluency using diagrams, small exercises, and mini-lessons.
To Read this Book
Everyday English for Grown-Ups by Michelle Finlay
This beginner's coursebook covers all of the fundamental English topics, including business, household vocabulary, entertainment, and routines. It is intended primarily for self-learners, ideal for individuals who want something simple to grasp and utilize.
Both native and non-native English speakers can benefit from the book. The book also includes tasks that span all four important language skills: speaking, listening, reading, and writing. It has a series of images and exercises, concentrating on vocabulary and grammar principles. As it is simple to understand, many recommend "best book learning English speaking"
To Read this Book
Practice Makes Perfect: English Conversation, Premium Second Edition 2nd Edition by McGraw-Hill
It is a spoken English book for beginners if you wish to feel comfortable speaking English with your colleagues, coworkers, or family members. As a result, Practice Makes Perfect is the best speaking book. McGraw-Hill, an American publisher, published English Conversation.
You will discover phrases, phrases, example dialogues, detailed explanations, and practice exercises and also discuss core concepts such as:
Introducing yourself and others
Expressing opinions, likes, and dislikes
Describing people, places, and things Making dates and appointments
Expressing doubts and uncertainty
Talking about future events
Making a case or arguing a point
Narrating a story
Retelling a conversation
Electronic conversation
To Read this Book
How to Speak Fluent English
Understand that becoming competent in English — or any language, for that matter – is a fantastic communication process. There is no super-effective behind-the-scenes stretch that can lay down breathless know-how. There are various approaches to learning a diction, and the impact is determined by how quickly you master it. Unique approaches also adjust individual people. Some students prefer conversational dialogues, while others prefer a fluently planned technique. So, don't think about anyone who promises you the key to memorizing it.
We'll claim some suggestions and techniques for carving know-how in English in this publication.
In this book, the writer would have discussed the topics such as:
How to Speak English Fluently
Ways to Leverage Your English Listening Habits
Easy Methods for Improving English Reading Skills
Simple Techniques for Memorizing Extensive
Vocabulary, Phrases, and IdiomsSome Quick Steps to Learn English Grammar
Common Mistakes to Avoid for Beginners
To Read this Book
Effortless English: Learn to Speak English Like A Native
This book will improve your ability to speak better and more formal English. After reading this book, you will feel more confident and well-equipped when speaking English. This book was written by A.J Hoge, a recognized authority in this field. He has assisted several well-known people in learning English. This English spoken book is highly-recommended as the best book for learning English speaking for beginners.
To Read this Book
Spoken English Book Step by Step for Beginners
This book includes a wide range of topics like dialogue practice, vocabulary construction, and pattern recognition, contributing to a strong desire to learn English. Aside from the basic assignments, this coursebook contains additional reference resources, self-study tactics, a vocabulary coach, and goals for improving your speaking ability.
To Read this Book
English Grammar Workbook
English Grammar Workbook takes you on a gentle trip through the fundamentals one by one. It has 16 chapters covering the most fundamental aspects of the English language and employs techniques that help you subconsciously fit the appropriate framework. While learning everything there is to know about VERBS, ADJECTIVES, ADVERBS, PRONOUNS CONJUNCTIONS, CLAUSES, and more, the book also teaches you everything in between; Examples of Exercises. This one-of-a-kind ENGLISH GRAMMAR WORKBOOK explains each rule in detail and includes pertinent examples and the best book for learning spoken English and grammar.
To Read this Book
Essential English Grammar by Philip Gucker
This English grammar book has been specifically designed for students with limited study time who want to master all of the essential aspects of grammar for normal conversation and comprehension without being burdened by outdated, extremely literary, or rarely used forms. This book will offer readers a solid basis in core English grammar by summarising the essential forms, rules, basic vocabulary, and tenses. Moreover, it Commences with a simple sentence structure and progresses logically to more challenging forms; the book proceeds in easy, natural steps.
This is an outstanding study book with over 600 practice exercises and solutions. It is the best spoken English book for beginners interested in learning grammar structure.
To Read this Book
Grammar understanding the basics(Cambridge English) BY Evelyn P. Altenberg and Robert M.Vago
This text is intended to make learning English grammar as simple as possible for readers. The authors employ a friendly and supportive tone and simple language with little terminology to assist readers in overcoming "grammar anxiety." The book can be used individually or in collaboration with a course. It does not require knowledge of grammar. The grammar structure helps to learn in short chunks using a workbook structure, with objective strategies to assist readers in applying new concepts. Moreover, it helps the readers and can test themselves with various exercises that include answers.
From this book, you can learn the core concepts such as Part I Kinds of words, Part II Kinds of phrases, and Part III Getting started with sentences; under these topics, you have lots of subtopics like Compound noun phrases, 2 Active and passive sentences, The suffixes of auxiliary verbs, the basic structure of auxiliary phrases, etc.
To Read this Book
English Grammar Rules 101 by Melony Jacobs
In this book, you can learn the origins of the English language, Grammar components, Homonyms, homophones, Structuring sentences with ease, Spelling correctly and formatting efficiently. As per the review, it is one of the best English speaking books for beginners.
To Read this Book
Best book learning English speaking for Mid-level to advanced learners
A Practical Course in Effective English Speaking Skills by J K Gangwal
In this book, the writer focuses on teaching you how to think in English when you speak English and how to stop engaging in mental gymnastics whenever you try to conduct a conversation. In this book, you can learn the core topics such as Effective Speaking—Meaning, Constituents, English Phonetics, Phonology
the Phonemes, Stress and Intonation, Public Speaking Skills, How to Achieve Effectively, Public Speaking Skills, Nonverbal Communication—The Body Language, Making Effective Telephonic Calls, Offering Condolences, Participating in Group, Discussions (GDs), Interacting with the Media, and many more topics.
To Read this Book
English Conversation Practice
Grant Taylor is the writer of "English Conversation Practice." The writer discusses how people make mistakes while communicating with people in this book. In this book, the writer discussed it in 1 to 7 units. The topics discussed are:
Meeting people.
Talking about jobs and routines.
Making requests and complaints.
Expressing likes and dislikes.
Talking about home and neighbourhood.
Talking about locations.
Giving directions.
We shall understand how to introduce ourselves and communicate with others from the above topics.
To Read this Book
Word Power Made Easy
It is the best spoken English book for beginners. In this book, you learn from the basic vocabulary to how to pronounce them. Prominently, you will understand the meaning of the words and how to use them in a sentence—it is a quick guide to learning vocabulary plus grammar.
From this book, you will be learning the essential topics such as:
How to test your present vocabulary
How to start building your vocabulary
How to talk about various speech actions
Test your grammar
How to spell a word and many important topics are covered in this book.
Students and professionals who desire to expand their vocabulary can refer to this book. Students studying for the Common Admission Test, Management Aptitude Test, Xavier Aptitude Test, Graduate Aptitude Test in Engineering, and other exams will benefit from preparing efficiently. With each subsequent chapter, the book provides thousands of new words that are particular to the ability level, with terms becoming more technical and specific. Furthermore, this book is jam-packed with helpful hints on how to improve your learning habits and help you acquire them in less time!
To Read this Book
Business English: A Complete Guide for All Business and Professional Communications
This book explains the fundamentals of communication in an easy-to-understand manner. This book provides a comprehensive introduction to business and professional communication aspects. Moreover, it helps to understand how individuals connect through body language and etiquette and effective spoken and written English. His textbook covers vital business English topics, including writing messages, sending emails, conversing on the phone, and delivering presentations.
To Read this Book
Ship or Sheep? An Intermediate Pronunciation Course
It is another Best English Speaking book if you attempt to learn English at home. This will assist you in learning natural pronunciation. Moreover, you will learn that the 44 sounds (phonemes) have different spellings (graphemes), and this list only includes the most popular ones.
You can play a variety of practice activities, dialogue examples, and games with your students or friends.
To Read this Book
The Elements of Style Workbook
The Elements of Style Workbook pays tribute to William Strunk, Jr. In this book, the writer masters stylistic structures and techniques through guided practice. Moreover, this Workbook includes Strunk's original chapters on rules of usage and composition concepts, which are essential for today's writers.
In this book, he discussed: 1. Form the possessive singular of nouns by adding.
In a series of three or more terms with a single conjunction, use a comma after each term except the last.
Enclose parenthetic expressions between commas.
Place a comma before a conjunction introducing an independent clause.
Do not join independent clauses with a comma.
Do not break sentences in two.
Use a colon after an independent clause to introduce a list of particulars, an appositive, an amplification, or an illustrative quotation.
Moreover, he discussed Elementary principles of composition, a few matters of forms, words, and expressions commonly used, an approach to style, and many more. This latest update of a tried-and-true resource, The Elements of Style Workbook, is a critical tool and guide for anyone starting their journey to excellent writing or wanting to develop their command of style and expression.
To Read this Book
Noora's & Fahd's Grammar and Vocabulary Review Workbook of Levels
This Workbook is designed to assist EFL students in their quest for accuracy in English speech and writing as they prepare for academic and industrial courses to qualify for jobs in a competitive job market.
The Workbook features many vocabulary tasks that will help the user review, consolidate, and improve their vocabulary range. At the end of each review exercise, an answer key would help them understand quickly.
The journey through this Workbook begins with a self-assessment that includes 50-question grammar exercises, the results of which should serve as a guide for the Workbook user and aid in understanding the grammar rules.
To Read this Book
The Cambridge Grammar of the English Language Rodney Huddleston, Geoffrey K. Pullum
The Cambridge Grammar of the English Language is the first complete descriptive grammar of English to be published in over fifteen years. It is the best book for learning English. During this time, linguistic theory advanced dramatically on all levels. Core terminology and extensive analysis are included in each chapter.
This book covers 1 to 20 topics. In each topic, you will learn the core concepts such as Preliminaries, Syntactic overview, verb, The clause: complements, Clause type, illocutionary force, content class and reported speech, and many more.
To Read this Book
The Black Book of Speaking Fluent English: The Quickest Way to Improve Your Spoken English
We might have spent lots of time learning and speaking English fluently. We might still feel it is difficult to understand and overcome. Moreover, we might also lack in pronouncing the word correctly. " The Black Book of Speaking Fluent English by Christopher Hill" has given The 3 Golden Rules of Speaking Fluent English and The Secret Method to Become Super Fluent in 21 Days.
To Read this Book
As discussed above, the spoken English books for beginners to advanced learners, the best book for learning English speaking for beginners, and the best spoken English book for beginners. It is also essential to invest time in learning for at least 1 hour every day.
Now, you would have understood the importance of learning books. Though we have many books to learn, we need to understand that sometimes we might be bored with learning books, and we may feel challenged to learn. Moreover, we might be perplexed by its complex sentences. So, taking a Spoken English Classes in Bangalore at FITA Academy would help you understand comprehensively through a practical session. No books can give us a profound understanding of English speaking skills, but it is possible to acquire through practicals where we can clear all our doubts instantly.