Course Highlights & Why RPA Training in Trichy at FITA Academy?
RPA Training in Trichy provided by FITA Academy is conducted by automation specialists with at least 8 years of expertise in the area.
At the summary of each session, the skills of the trainees are reviewed frequently based on their competence and growth.
FITA Academy emphasises practical instruction. In our courses, students engage with IT industry professionals on real-world projects.
Because FITA Academy has over 1,500 partnerships with small to major IT organisations, we guarantee placement assistance for all of our students.
FITA Academy only offers professional courses throughout the week, on weekends, and in fast track batches.
Our RPA Training in Trichy prepares you for a variety of positions within the industry and encourages you to pursue international certifications.
The approved RPA training provided by FITA Academy in Trichy covers both fundamental and advanced RPA topics.
Trainees have the option between offline and online classes, allowing them to better accommodate their training into their busy schedules.
Upcoming Batches
| | | | |
| --- | --- | --- | --- |
| 05-10-2023 | Weekdays | Thursday (Monday - Friday) | |
| 07-10-2023 | Weekend | Saturday (Saturday - Sunday) | |
| 09-10-2023 | Weekdays | Monday (Monday - Friday) | |
| 14-10-2023 | Weekend | Saturday (Saturday - Sunday) | |

Classroom Training
Get trained by Industry Experts via Classroom Training at any of the FITA Academy branches near you
Why Wait? Jump Start your Career by taking RPA Training in Trichy!
Instructor-Led Live Online Training
Take-up Instructor-led Live Online Training. Get the Recorded Videos of each session.
Travelling is a Constraint? Jump Start your Career by taking the RPA Training Online!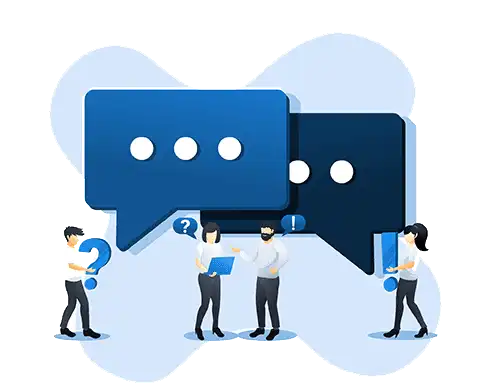 Have Queries? Talk to our Career Counselor
for more Guidance on picking the right Career for you! .
Trainer Profile
Our mentors have at least eight years of experience in RPA or related positions at well-known companies.
Our trainers offer the most recent developments and enhancements to RPA technologies and processes in the course modules.
Our instructors have inspired one hundred percent of their students to obtain industry-specific qualifications.
Mentors at FITA Academy enhance the learning process through practical assessments and student-centered instruction.
Classes are done in small groups to maximise student rapport and interaction.
FITA Academy offers expert professionals, exhaustive instructional techniques, and pertinent practical exercises.
You will have the chance to interact with knowledgeable instructors at our RPA Training Institute in Trichy.
Features
Real-Time Experts as Trainers
At FITA Academy, You will Learn from the Experts from industry who are Passionate in sharing their Knowledge with Learners. Get Personally Mentored by the Experts.
LIVE Project
Get an Opportunity to work in Real-time Projects that will give you a Deep Experience. Showcase your Project Experience & Increase your chance of getting Hired!
Certification
Get Certified by FITA Academy. Also, get Equipped to Clear Global Certifications. 72% FITA Academy Students appear for Global Certifications and 100% of them Clear it.
Affordable Fees
At FITA Academy, Course Fee is not only Affordable, but you have the option to pay it in Installments. Quality Training at an Affordable Price is our Motto.
Flexibility
At FITA Academy, you get Ultimate Flexibility. Classroom or Online Training? Early morning or Late evenings? Weekdays or Weekends? Regular Pace or Fast Track? - Pick whatever suits you the Best.
Placement Support
Tie-up & MOU with more than 1500+ Small & Medium Companies to Support you with Opportunities to Kick-Start & Step-up your Career.
RPA Certification Training in Trichy
About RPA Certification Training in Trichy
at FITA Academy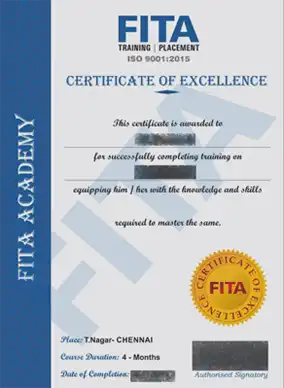 RPA Certification Training in Trichy at FITA Academy
Getting an RPA certification demonstrates that you have successfully completed a training programme designed to equip you with a plethora of general and sector-specific information and practical abilities. It is hoped that certification will provide trainees with professional recognition for their acquired abilities and training and allow recruiters to use their information as references. The RPA course in Trichy at FITA Academy is quite beneficial because it covers a great deal of material and includes thorough methods based on industry standards.
What is the importance of RPA Certification?
Obtaining an RPA Certification from one of the leading Robotic Process Automation Training in Trichy will aid in your career advancement. The majority of businesses would view RPA training Trichy at FITA Academy as a bonus. Which RPA certification you should pursue is determined by the RPA software you master at FITA Academy. If you want to learn Blue Prism or master UIPath, a certification and training are best.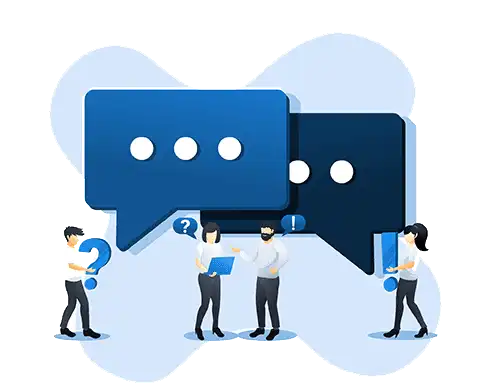 Have Queries? Talk to our Career Counselor
for more Guidance on picking the right Career for you! .
Job Opportunities After Completing RPA Training in Trichy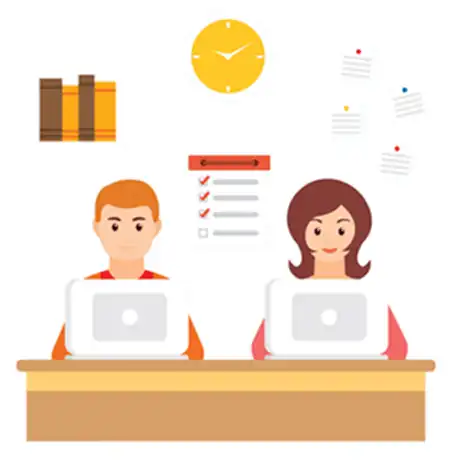 RPA has quickly become the industry standard for IT automation due to the versatility with which it can be applied and the range of requirements it can satisfy. RPA is a huge possibility in many industries, such as artificial intelligence, because it facilitates creative decision-making and has employment consequences. The banking and finance sector is another essential component of RPA. Robots will do all mathematical calculations and financial transactions.
RPA is also increasingly utilised in other cutting-edge industries, including automobile and aircraft manufacturing. Numerous RPA solutions, such as Blue Prism and UIPath, are utilised often in all IT-related businesses and organisations. Companies are aware of RPA's capabilities and its current significance. Since RPA is in high demand, those with the necessary skills can choose from a variety of positions. One role that our trainees can pursue is that of project manager.
A project manager ensures that each production phase is completed on time and effectively, as well as resolving any issues that arise. Another essential occupation is that of a solution architect. This person is responsible for maximising RPA tools to ensure the success of an RPA project. Associate, Business Analyst, and Consultant. People believe that a career in RPA is highly fruitful. In this profession, graduates can expect to get the greatest employment prospects and the highest RPA Developer Salary For Freshers.
Technical responsibilities for the role of RPA development include using business process automation in accordance with accepted RPA rules and conventions, designing products for international customers and delivering them with the assistance of an international team, and understanding the full scope, design, and development of the business processes. This RPA Course in Trichy with FITA Academy will provide students with the most effective and technically challenging skills necessary to become proficient RPA developers and obtain employment in a recognised IT business.
In addition to technical knowledge and skills, the FITA Academy certificate can be used as evidence of non-technical skills obtained throughout RPA training, such as presentation, communication, and interviewing skills. If you include this certification on your CV, it will enhance your professional profile and increase your employment opportunities. Freshmen with less than three years of professional experience can earn between Rs. 4 LPA and Rs 5 LPA. Your incomes will increase till they reach Rs. 7 LPA and eventually Rs. 9 LPA as you advance in knowledge and proficiency.
The objective of the RPA curriculum is to provide students with a comprehensive grasp of core RPA principles, how to apply them, and how they may be implemented in a range of RPA technologies, such as Blue Prism, automation, and UIPath. The market for automation will expand at an astounding rate, and it will play a crucial role in creating a vast employment network. Conceptual and in-depth training at FITA Academy will equip our students with the skills and information necessary to play a significant role in this employment network.
Also Read: RPA Interview Questions and Answers
Student Testimonials
I have joined FITA Academy in Trichy for RPA training. The instructor assisted me in fully understanding robotic process automation in depth. Even though I'm a newcomer, I had no trouble understanding the principles. My The industry-savvy instructors here provided me with hands-on experience with several RPA tools. I am grateful to FITA Academy for providing me with this chance.
In order to complete my RPA training in Trichy, I have enrolled in FITA Academy. Because of my trainer, I was able to get a comprehensive understanding of robotic process automation. Despite being a student, I had no problems understanding the fundamentals. My The trainers here provided me with hands-on exposure with a range of RPA technologies and he is subject matter expert in the industry. I strongly suggest joining FITA Academy.
My career has transformed as a result of the RPA Course in Trichy. FITA Academy was able to provide me with the brand-new and unique abilities I required to begin my educational journey. My TheMy trainer provides ready and relatable explanations. I am grateful for their personalised instruction and look forward to securing greater employment options with my newly acquired skills.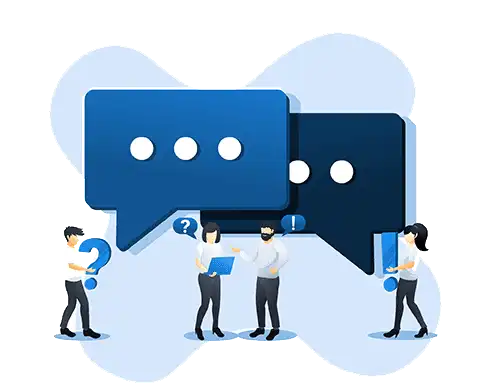 Have Queries? Talk to our Career Counselor
for more Guidance on picking the right Career for you! .
Additional Information
Robotic Process Automation (RPA) Automation, also known as Software Robotics, use Automation technology to perform jobs that humans previously performed in the back office, such as completing forms, moving files, checking processes, and extracting data. In general, the User Interface and APIs are required for the RPA to connect to the workspace and interact with repetitive tasks. In today's fast-paced business environment, organisations of all types are adopting RPA for a variety of compelling reasons. Additionally, we can divide the reasons into two distinct groups: technical and business.
In modern technologies by connecting the front ends of both old and new applications, automation technologies such as RPA are able to swiftly extract data from legacy systems and add it to new applications. It enables the Automation platform to function like a person, performing common operations like logging in, sending files, and copying and pasting data between systems. In addition, no independent developer is required to set up the Robotic Process. The drag-and-drop functionality of the User Interface makes it simpler for non-tech-savvy employees to perform their duties (queue).
Due to the fact that RPA bots may operate 24 hours a day, 7 days a week, businesses that employ them can complete more work with more precision. Humans are typically fatigued, resulting in decreased productivity. In contrast, robots never grow weary. In addition, the addition of RPA procedures to your workflow will have little impact on the underlying system, as these bots operate mostly on the display layer of the existing application. Therefore, it is easy to set up these bots in environments where you lack the resources to develop APIs and deep integrations.
Processes are more efficient and clients are more satisfied on the business side. Since the bots are capable of working around-the-clock, clients' inquiries can be promptly addressed. With the assistance of RPA bots, organisations will be able to achieve their objectives and adhere to their deadlines with relative ease. Companies are able to reduce expenses while increasing profits. Due to these factors, RPA technology has been adopted by a variety of industries.
In order to maintain market dominance, businesses need to use RPA as quickly as possible. The technology of Robotic Process Automation can boost the direct profitability of organisations while maintaining constants such as accuracy and productivity. This indicates that it can boost the direct profitability of firms. Software Robots are also simpler to train and integrate into the workforce, which makes it simpler for businesses to increase their profits.
The RPA Course offered by FITA Academy in Trichy provides students with an understanding of the RPA development process and how it operates in the real world. RPA Trainers in Trichy at FITA Academy instruct students in the business world's most in-demand automation skills.
Course Objectives of the RPA Training in Trichy
Acquire an understanding of the core components of robotics process automation.
Gain expertise with essential RPA tools.
Learn the use or function of each tool in a variety of industries.
Design and define RPA implementation plans.
Learn logical reasoning and RPA solution interpretation.
Explore data extraction, computer vision, and manipulation of data.
Learn data capturing, scraping, and browser and application integration.
Understand the limitations and difficulties of RPA usage.
Automate text and images with RPA.
Develop coding skills for RPA-specific models.
Learn how to deal with faults and exceptions throughout the RPA lifecycle process.
Utilise your knowledge to acquire UIpath, Blue Prism, and Automation Anywhere certifications.
Most popular RPA tools
Blue Prism
The primary purpose of the Blue Prism tool is to construct software robots that aid in automating the workforce. This allows businesses to automate activities with efficiency and adaptability. The application is written in Java and features a visual designer with drag-and-drop functionality. Blue Prism automates labour-intensive, rule-based, and repetitive back-office tasks to improve the adaptability and efficacy of business operations.
Blue Prism enables users to continuously automate billions of procedures with the use of its strong digital workforce and self-learning creative designer tool. The tool has an advantage over its competitors due to its superior adaptability, security, stability, compliance, and durability.
Automation Anywhere
For the purpose of automating complex corporate processes, Automation Anywhere is a widely recognised technology that offers robust capabilities. It is used to automate rule-based routine tasks that were previously performed manually by people. It offers businesses a thorough automation procedure. Automation Anywhere's aim is to establish a strategic road map and provide technological breakthroughs for businesses employing automation technologies. It avoids errors caused by fundamental human errors by automating procedures effectively.
You can use Automation Anywhere, a popular RPA application, from anywhere in the world because of the power of the web. The Control Room aids in the management of its automation. It is utilised mostly by businesses and has an effect on business operations. Automation Anywhere's primary purpose is to provide its users with dependable, accessible, and secure services. This utility automates tasks without error. FITA Academy's RPA Training in Trichy provides practical instruction with the Automation Anywhere tool.
UiPath 
Complete, end-to-end automation is possible using UiPath, a robotic process automation platform. It enables firms to automate ordinary office procedures for accelerated business transformation. Utilising a number of approaches, it converts time-consuming processes into automated procedures. With UiPath Screen Scraping, data extraction from web sites and applications is more manageable. The process of data collection is assisted by its data scraping wizard. Programs created in several languages, including SAP,.Net, Java, Flash, and PDF, can be erased without difficulty.
UiPath has improved its usage of IT resources and decreased its operating costs. Numerous prominent corporations, including HCL, TCS, and others, make considerable use of UiPath. In a business that has implemented RPA, normal, tedious, and repetitive tasks are transferred to robots, allowing humans to focus more on providing superior customer service.
OpenSpan
Automating, streamlining, and integrating OpenSpan technology is what RPA does to boost user productivity. Open Span is an outstanding RPA solution that operates under the Microsoft Visual Studio Isolated Shell system architecture. OpenSpan Studio is a visual development environment that enables users to construct runtime solutions for effective job completion.
Open Span enables clients to automate repetitive manual procedures and connect to multiple programmes via a single interface. Tips that highlight the right technique to do workflow tasks are beneficial to users. Open Span collects process insights, optimises them, and provides automation solutions using cutting-edge approaches.
Automation technologies like RPA are designed to complement human efforts rather than replace them entirely. This method can increase the coordination and velocity of business workflow. Positive effects of RPA can be seen in many areas, including healthcare, finance, customer service, human resources, and supply chain management. At the RPA Classes in Trichy that we offer here at FITA Academy, we cover all of the necessary topics to ensure that our trainees receive an efficient training and are successively certified.