Course Highlights and Why Learn Cyber Security Course in Jaipur at FITA Academy?
The Cyber Security Course In Jaipur at FITA Academy consists of the latest up-to-date curriculum to ensure students are equipped with the latest information.
With several years of industrial and teaching experience, the coaching staff of Cyber Security Training In Jaipur at FITA Academy are some of the best in the industry.
Students can learn all the cyber security concepts practically thanks to the state-of-the-art equipment available in the Cyber Security Course in Jaipur.
Courses taught are refreshed regularly to ensure students keep track of what they've learned throughout the course.
Students are provided with flexible batch options - weekday, weekend and fast-track.
The Cyber Security Course Fees In Jaipur at FITA Academy are made affordable, so students need not worry about the costs.
Online courses are provided for those who face challenges geographically or for those who are working professionals.
The Cyber Security Institute In Jaipur offers flexibility for students regarding course duration with regular pace and fast track options.
The Cyber Security Training In Jaipur is designed so that concepts are taught from scratch and are beginner-friendly.
Practical knowledge is imparted to students through hands-on exercises and live projects.
Limited student numbers per batch to maximize focus on each student.
Upcoming Batches
| | | | |
| --- | --- | --- | --- |
| 23-09-2023 | Weekend | Saturday (Saturday - Sunday) | |
| 25-09-2023 | Weekdays | Monday (Monday - Friday) | |
| 28-09-2023 | Weekdays | Thursday (Monday - Friday) | |
| 30-09-2023 | Weekend | Saturday (Saturday - Sunday) | |

Classroom Training
Get trained by Industry Experts via Classroom Training at any of the FITA Academy branches near you
Why Wait? Jump Start your Career by taking the Cyber Security Training in Jaipur!
Instructor-Led Live Online Training
Take-up Instructor-led Live Online Training. Get the Recorded Videos of each session.
Travelling is a Constraint? Jump Start your Career by taking the Cyber Security Course Online!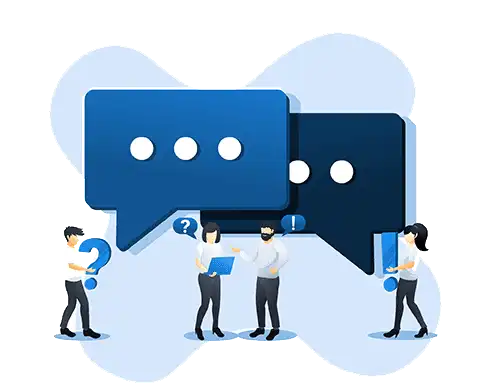 Have Queries? Talk to our Career Counselor
for more Guidance on picking the right Career for you! .
Trainer Profile
The Cyber Security Course In Jaipur at FITA Academy consists of industry experts with extensive hands-on experience in various domains in the Cyber Security industry.
All of our coaching staff are certified professionals in the field of cyber security.
The trainers offer a wide range of training methods, such as practical assignments, case studies, etc., which offer students a holistic learning experience.
The trainers provide regular tests and assessments to ensure students have understood the concepts the mentors taught.
Instructors at FITA Academy provide valuable industry insights and the latest practices in Cybersecurity.
The mentors ensure students keep track of their learning by revising the topics regularly.
The trainers are always up to date with the latest trends and practices in cyber security so that they feed the same to the students.
Features
Real-Time Experts as Trainers
At FITA Academy, You will Learn from the Experts from industry who are Passionate in sharing their Knowledge with Learners. Get Personally Mentored by the Experts.
LIVE Project
Get an Opportunity to work in Real-time Projects that will give you a Deep Experience. Showcase your Project Experience & Increase your chance of getting Hired!
Certification
Get Certified by FITA Academy. Also, get Equipped to Clear Global Certifications. 72% FITA Academy Students appear for Global Certifications and 100% of them Clear it.
Affordable Fees
At FITA Academy, Course Fee is not only Affordable, but you have the option to pay it in Installments. Quality Training at an Affordable Price is our Motto.
Flexibility
At FITA Academy, you get Ultimate Flexibility. Classroom or Online Training? Early morning or Late evenings? Weekdays or Weekends? Regular Pace or Fast Track? - Pick whatever suits you the Best.
Placement Support
Tie-up & MOU with more than 1500+ Small & Medium Companies to Support you with Opportunities to Kick-Start & Step-up your Career.
Cyber Security Certification Training in Jaipur
About Cyber Security Certification Training in Jaipur at FITA Academy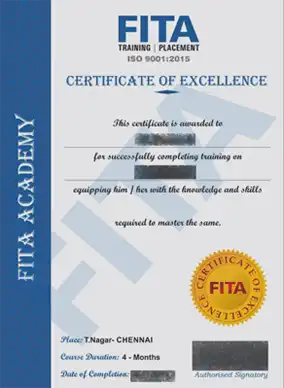 Cyber Security Certification Training in Jaipur
Upon completing the Cyber Security Course In Jaipur at FITA Academy, students are offered a certificate of completion that serves as a testament to the knowledge, skills, and training they obtained. The certificate is widely recognized in almost all industries and hence acts as a golden ticket for students to unlock a new world of career opportunities. With the rising demand for cyber security experts, possessing a certificate from Cyber Security Training In Jaipur at FITA Academy gives you a massive advantage over other candidates.
The Certification obtained by pursuing Cyber Security Training In Jaipur at FITA Academy not only showcases student's expertise in the field of cybersecurity but also sets them apart from other candidates in the competitive job market.It gives its candidates a competitive edge over other candidates. They can position themselves as a sought-after cybersecurity expert, ready to tackle the evolving challenges of the world of Cyber Security.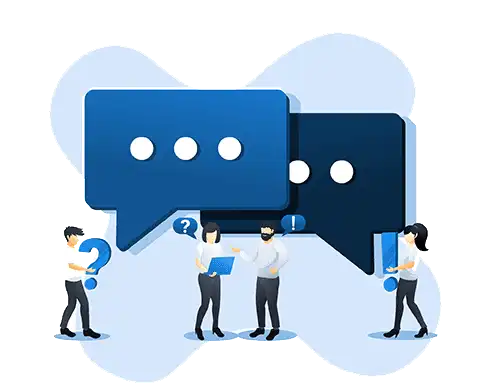 Have Queries? Talk to our Career Counselor
for more Guidance on picking the right Career for you! .
Job Opportunities After Completing Cyber Security Course in Jaipur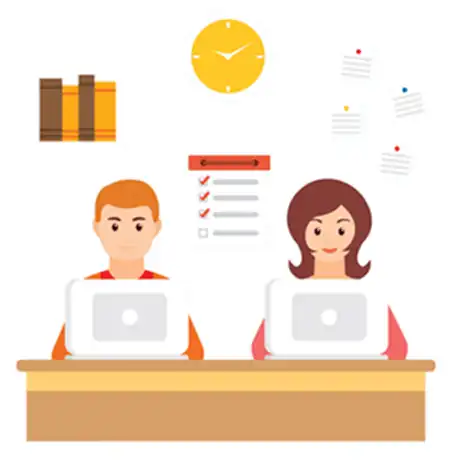 In today's world, the demand for cybersecurity professionals has witnessed a monumental surge and is estimated to grow even further. Organizations are looking for various ways to protect their sensitive and secretive data as cyber threats continue to grow at the other end. According to estimates, the market for cyber security will increase from $172.32 billion in 2023 to $424.97 billion in 2030.
With that being said, there are a large number of openings and requirements for various postings related to cybersecurity, such as Chief Information Security Officer, Security Architect, Cyber Security Engineer, Malware Analyst, Computer Forensics Analyst, Cloud Security Specialist, Database Administrator, etc. This isn't just for experienced candidates. There are also abundant opportunities for the role of Cyber Security Analyst For Freshers as well.
The Cyber Security Course in Jaipur by FITA Academy is designed in such a way that heavy emphasis is laid on making its students job-ready for the jobs mentioned above after completing the course. FITA Academy stands out from other institutes in its commitment in making its students job ready from day one. FITA has tie-ups with various tech giants, such as Accenture, Cognizant, etc., so students will have access to opportunities for placement in high profile companies. Placement opportunities and training are provided to students during and after the course to ensure they apply the skills they have learned to the fullest to obtain the jobs they seek. This holistic approach ensures the students are not just certified professionals but valuable assets to their company, prepared to take on the various challenges posed in the field of Cyber Security.
Student Testimonials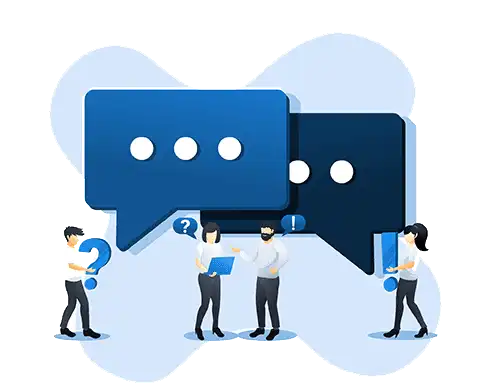 Have Queries? Talk to our Career Counselor
for more Guidance on picking the right Career for you! .
Additional Information
Cyber Security
Cybersecurity refers to a set of processes aimed at safeguarding computer systems, networks, and data from unauthorized digital access. These unauthorized attacks, also called cyberattacks, are usually done to access, alter, or destroy sensitive information. With vast volumes of crucial and sensitive data generated in all fields today, cyber security is no longer a term restricted to computer engineers. The need for data protection has risen worldwide; hence, the demand for cyber security has also risen considerably over the years.
Types of Cyber Security
Network Security
Network security involves preventing unauthorized access and attacks on an organization's computer network. This includes the installation of technologies such as firewalls, identity and access management (IAM), network access control (NAC), intrusion detection systems (IDS), intrusion prevention systems (IPS), etc.
Cloud Security
Cloud security involves protecting data and networks in the organization's cloud storage. With most organizations preferring cloud computing to store large volumes of confidential data, protecting cloud data from cyber attacks is paramount. While many providers provide security solutions, opting for third-party solutions is necessary to protect against data compromise.
Mobile Security
Mobile security protects mobile devices like cell phones and tablets from cyber attacks. This includes mobile app security testing, containerization, mobile threat defense (MTD), Mobile Device Management (MDM) solutions, etc.
IoT Security
IoT security prevents intrusion into IoT-connected devices, which may serve as a pathway into networks and devices that the IoT devices use to operate.
Endpoint Security
Endpoint security involves protecting devices connected to the network, such as computers, smartphones, laptops, etc., using anti-ransomware, anti-phishing, anti-malware, and endpoint detection and response (EDR) solutions.
Types of cyber attacks
There are several different types of cyber-attacks that pose a threat to organizations and their data. Some of them include
Malware
Malware stands for malicious software. Malware is a software program designed for infiltration and damage to the user's computer system. Some common examples of malware include viruses, trojans, adware, spyware, ransomware, etc..
Phishing
A phishing attack is a form of cyberattack where users receive emails that appear to be from a legitimate company but are sent by hackers to steal valuable information or install malicious software in the system.
Man in the Middle Attack
A man-in-the-middle attack happens when the hacker intercepts the communication between two systems and attempts to steal data. This mainly occurs due to unprotected WiFi networks or the infiltration of malware.
SQL Injection
SQL injection is a type of cyberattack used to steal data from databases by inserting malicious code into the database. This gives them access to sensitive information.
Denial of Service
A denial-of-service attack occurs when excessive traffic or requests from cyber attackers disrupt the normal functioning of a network.
Types of cyber attackers
Cybercriminals
Cybercriminals attack computer systems intending to steal sensitive corporate information. They usually do it for personal benefits or monetary gains.
Hacktivists
Hacktivists are cyber attackers who carry out cyber attacks to promote a political agenda or social cause.
Insider Threat
An insider threat refers to a threat that originates within an organization. These kinds of threats usually come from employees, former employees or business partners of the organization.
State-sponsored Attackers
State-sponsored attackers work on behalf of governments or government-sponsored agencies. They have specific objectives that align with their country of origin's political, commercial or military interests.
Importance of Cyber Security
Protection of Sensitive Data
All organizations have sensitive and confidential data to protect, such as financial data, intellectual property, employee information, etc. Cyber security protects those data from being exposed to cyber-attacks, which may be of severe consequence to the organization, such as identity theft, financial loss, etc.
Protection Against Cyber Attacks
Cyber attacks are done to either steal or destroy valuable data from organizations. Such attacks are done for a variety of reasons such as ransom demanding, whistle blowing, wanting to cause loss to the organization, or just wanting to cause problems. Cyber security techniques such as installing firewalls and anti-malware will help prevent such attacks.
Business Continuity
A cyber attack can halt a business in a blink of an eye. This can cause several financial losses to the business, which may even cause it to shut down entirely. Even if that doesn't happen, making a business interrupted by a cyber attack resume is tedious work. To ensure no interruptions occur in the event of a cyber-attack, companies need to implement cyber security protective measures.
Compliance
Many organizations are subjected to strict regulations and guidelines which require organizations to protect sensitive and confidential data. Companies need to meet cyber security standards to meet those regulations. Failure to comply might result in fines and legal action.
National Security
Government agencies and military organizations contain very sensitive data which, when reaching the hands of terrorist organizations, can become an issue of national security. Cyber security measures must be taken effectively to prevent endangerment to national security.
Preserving Privacy
Cyber security helps protect the personal information of individuals from unauthorized access, surveillance, and misuse for malicious purposes.
Challenges in Cyber Security 
Ransomware Attack
A ransomware attack refers to a cyber attack in which an individual or an organization's data is stolen or blocked to demand a ransom. Ransomware has rapidly evolved, posing significant challenges to cyber security experts looking to prevent such attacks. A study by ASTRA IT states that 1.7 million ransomware attacks occur worldwide daily. Today, most ransomware attacks are prevented using Disaster Recovery as a Service (DRaaS) solutions. DraaS involves storing copies of critical data in a different location, mainly in a cloud server. Data is not destroyed or stolen, thanks to the backup, should a ransomware attack strike.
IoT Attack
IoT stands for Internet of Things. The Internet of Things is a network of physical devices that have been implanted with technology that allows them to connect with other devices or the accompanying cloud network. IoT devices are extremely vulnerable to cyber threats for various reasons, such as limited computation power of the devices, data privacy concerns, etc. Protective measures include using a secure WiFi network, strong passwords, regular updation of the software used by the IoT device, etc.
Blockchain Attack
Blockchain is a type of digital ledger that keeps track and records digital transactions. Blockchain is the technology which enables cryptocurrencies such as Bitcoin to exist. Blockchain is highly prone to cyber-attacks due to the digital money involved. Preventive measures from such attacks taken by blockchain include decentralization of the ledger system, strong encryption practices, collaborative consensus, etc.
Mobile Malware Attack
With the usage of mobile phones having significantly increased over the last decade, so did the likelihood of cyber attacks on them. Cyber attackers can easily insert malware into a mobile phone when a user accidentally installs a fake app. By doing so, they can access the bank details of the user and can steal money from it. Mobile users must be careful to protect their mobile devices from cyber attacks by using secure WiFi networks, regularly updating their devices, downloading applications from trusted sources, etc.
Cloud Attack
Today, almost all organizations use cloud services to compute and store their data. Cyber attacks on cloud systems can be hazardous for companies. There are many ways in which cloud servers can be attacked, such as Denial of Service, Cloud Malware Injection, Cloud Crypto Mining, etc. Cloud giants like AWS protect their servers from being compromised by implementing robust encryption policies, secure physical centers, continuous monitoring of individual AWS accounts for malware detection, etc.
Types of Cybersecurity Tools
Firewall
A firewall is a type of network security equipment that monitors both incoming and outgoing network traffic. Based on a set of rules and regulations assigned to it, the firewall either allows, rejects or drops any particular traffic. Firewalls act as the first line of defense against any unauthorized access by cyber attackers. Some of the most popular software that provide firewall services include Avast, Norton, Kaspersky, etc.
Antivirus
Also called anti-malware, Antivirus is software used to detect and eliminate malware in the system, such as Trojan Horses, Worms, etc. Some standard antivirus software used include McAfee, BitDefender, Norton, etc.
Penetration Testing Tools
Penetration testing is a legitimately carried out simulated cyberattack on a computer system. It is done to examine its security features. Ethical Hackers commonly use penetration testing tools to check systems for weak points. Some commonly used penetration testing tools include Metasploit, John the Ripper, Burp Suite, etc.
Network Monitoring Tools
Network monitoring tools track various aspects of a network, such as bandwidth utilization, traffic, etc. These tools alert system users of any unusual change in such parameters. Common examples of network monitoring tools include Nagios, Zabbix, Argos, Splunk, etc.
Encryption Tools
Encryption tools protect data by converting them into a code called ciphertext which can be decoded only using a decryption code. Encryption tools play a crucial role in protecting sensitive information and ensuring data privacy. Some standard data encryption tools include Nordlocker, OpenSSL, Truecrypt, etc.
Intrusion Detection System
An Intrusion Detection System, abbreviated as IDS, is a monitoring system that monitors networks and reports any malicious activity that is detected in the Network. There are two different kinds of Intrusion Detection Systems, namely Host-based and Network-based. Host-based IDS operate at a particular end point while Network-based IDS monitors the whole Network. Some commonly used IDS tools include Snort, Kismet, Zeek, etc.
Managed Detection and Response
MDR, or Managed Detection Response, is a cyber security service used to identify and eliminate security threats even if the threat escapes typical organizational security controls. MDR services involve continuous monitoring, threat detection, real time response and incident response services. Some commonly used MDR tools include Cynet, Rapid7, SecurityHQ etc.
Packet Sniffers
Also called packet analyzers or protocol analyzers, packet sniffers capture data packets that travel across the network, analyze them and send data back to the user. This is used to detect anomalies in the data packets. Packet sniffers are also used for network troubleshooting, security monitoring, performance optimization etc. Standard packet sniffer tools include Auvik, Wireshark, TCPdump, etc.
Other certifications for Cyber Security
Besides the certification provided at FITA Academy, several highly recognized certifications for Cyber Security are guaranteed to help Cyber Security aspirants get a breakthrough in their careers. Some of them include
Certified Information Systems Security Professional (CISSP)
Certified Information Systems Auditor (CISA)
Certified Information Security Manager (CISM)
CompTIA Security+
Certified Ethical Hacker (CEH)
Global Information Assurance Certification (GIAC)
Systems Security Certified Practitioner (SSCP)
CompTIA Advanced Security Practitioner (CASP+)
Offensive Security Certified Professional (OSCP)
Microsoft Certified: Security, Compliance, and Identity Fundamentals
Logical Operations CyberSec First Responder (CFR-410)
While FITA Academy does not provide those certifications, we can help candidates who have enrolled in the Cyber Security Course in Jaipur at FITA Academy prepare for the exams that provide those certifications.
In addition to this, get trained for interviews with the help of mock interviews and Cyber Security Interview Questions and Answers all offered by FITA Academy under Cyber Security Course in Jaipur.