Course Highlights and Why Artificial Intelligence Course in Bangalore at FITA Academy?
Expertly designed Artificial Intelligence courseware to meet with standards set at the global level.
Proficient Trainers with 12+ years of experience as an Artificial Intelligence Engineer.
In-depth training is provided on Tools and Techniques used in Artificial Intelligence.
Master the concepts of Artificial Intelligence from the Basics to Advanced level under Industry leaders.
Blended learning of Artificial Intelligence Course in Bangalore at FITA Academy with certification.
Professional Training of Artificial Intelligence course with 100% Placement Support.
Artificial Intelligence Training at an affordable cost in FITA Academy.
Smart Classroom with Interactive learning sessions of the Artificial Intelligence Course in Bangalore at FITA Academy.
Weekday, Weekend & Fast track Artificial Intelligence Training in Bangalore at FITA Academy.
Upcoming Batches
| | | | |
| --- | --- | --- | --- |
| 05-10-2023 | Weekdays | Thursday (Monday - Friday) | |
| 07-10-2023 | Weekend | Saturday (Saturday - Sunday) | |
| 09-10-2023 | Weekdays | Monday (Monday - Friday) | |
| 14-10-2023 | Weekend | Saturday (Saturday - Sunday) | |

Classroom Training
Get trained by Industry Experts via Classroom Training at any of the FITA Academy branches near you
Why Wait? Jump Start your Career by taking the Artificial Intelligence Training in Bangalore!
Instructor-Led Live Online Training
Take-up Instructor-led Live Online Training. Get the Recorded Videos of each session.
Travelling is a Constraint? Jump Start your Career by taking the Artificial Intelligence Online Course!
Syllabus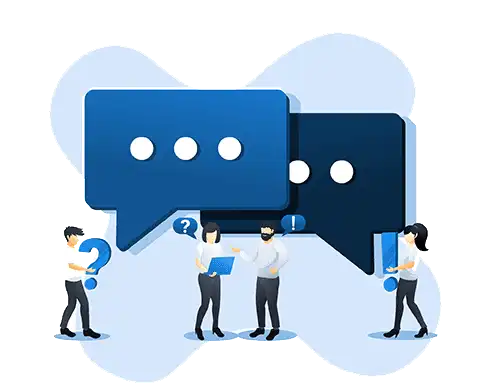 Have Queries? Talk to our Career Counselor
for more Guidance on picking the right Career for you!
Trainer Profile
Our Trainers practice the method of applied learning to make the students understand concepts easily.
Artificial Intelligence Trainers in Bangalore at FITA Academy provide the students with hands-on training in the Artificial Intelligence course and it helps them to understand the technology and tools easily.
Instructors are working professionals who have 12+ years of experience as an Artificial Engineer.
Tutors provide in-depth knowledge of Deep Learning, Neural Networks, and its application efficiently to the students
Artificial Intelligence Trainers upskills the knowledge of the students with skills that are relevant in the market.
Trainers provide one-to-one mentorship to all the students to clear their doubts.
Trainers boost the confidence of the students by providing mock-interviews and support in resumes.
Features
Real-Time Experts as Trainers
At FITA Academy, You will Learn from the Experts from industry who are Passionate in sharing their Knowledge with Learners. Get Personally Mentored by the Experts.
LIVE Project
Get an Opportunity to work in Real-time Projects that will give you a Deep Experience. Showcase your Project Experience & Increase your chance of getting Hired!
Certification
Get Certified by FITA Academy. Also, get Equipped to Clear Global Certifications. 72% FITA Academy Students appear for Global Certifications and 100% of them Clear it.
Affordable Fees
At FITA Academy, Course Fee is not only Affordable, but you have the option to pay it in Installments. Quality Training at an Affordable Price is our Motto.
Flexibility
At FITA Academy, you get Ultimate Flexibility. Classroom or Online Training? Early morning or Late evenings? Weekdays or Weekends? Regular Pace or Fast Track? - Pick whatever suits you the Best.
Placement Support
Tie-up & MOU with more than 1500+ Small & Medium Companies to Support you with Opportunities to Kick-Start & Step-up your Career.
Artificial Intelligence Certification Course in Bangalore
About Artificial Intelligence Certification Course in Bangalore at FITA Academy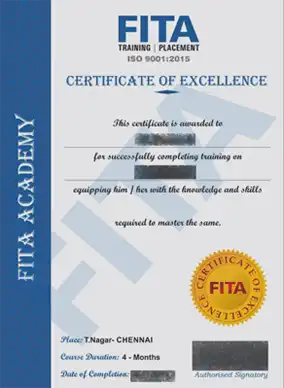 Artificial Intelligence Certification Course in Bangalore
Having a career credential helps you to start with a new career or enhance your existing career. Artificial Intelligence Course Certification helps you to unlock different career potentials and help you to land in your desired career. The certificate provided by FITA Academy states that the candidate has completed the Artificial Intelligence Course successfully and the candidate has acquired the relevant knowledge of the concepts such as Linear Regression, Machine Learning, and Neural Networks.
Artificial Intelligence Course Certification in Bangalore at FITA Academy supports the students and the working professionals as well by providing them with required training and certification. Also, Artificial Intelligence Training is provided by Industrial leaders who provide in-depth knowledge of Artificial Intelligence concepts.
There is a need for professionals who have a strong background in Artificial Intelligence (AI) in today's world. Our artificial intelligence course in Bangalore will help you gain the necessary knowledge and experience to work in this rapidly growing field. The AI certification program aims at providing the participants with a deep foundational understanding of all aspects of artificial intelligence, including NLP, machine learning, advanced AI techniques, etc. You can choose from a combination of online/offline options as per your convenience. We also offer various specializations like data science, embedded systems, cloud computing, mobile app development, etc. Here are some 8 benefits about taking an Artificial Intelligence Certification Course in Bangalore at FITA Academy.
Career growth- the Artificial Intelligence industry is booming, and thus it is an excellent opportunity to take advantage of its growth through professional certification. The number of jobs available for people who have gained this certification will be much higher than those without any credentials.
Better salary- with more and more companies adopting artificial intelligence, there are many positions that require these skills. Suppose you are looking for job openings in the Artificial Intelligence sector. In that case, going in for AI certification can greatly increase your chances of getting hired by leading IT companies or other companies that use AI technology.
Valuable skill- Artificial Intelligence Certification enables you to gain a unique skill that helps you create new opportunities and increases your salary once you get employed. You must know that most people do not even consider certification as an added value towards their resume as they believe certification does not add anything concrete to their profiles. But the fact is, if you possess a certification, it can open up lots of opportunities.
Improve your knowledge- the best part about AI is that there is always something new every day. So along with the advancement in AI technology, the need for professionals like you has increased manifold. Increasing demand for certified professionals has led to a huge surge in the number of courses offered across the country. Thus with a few months of certification, you will be able to develop new skills which can give you a clear edge over others.
Boost confidence level- while taking the artificial intelligence course in Bangalore, you will learn how different organizations use AI in various domains. This will help you build confidence in yourself since you clearly understand what you are capable of doing. For instance, if you are working on one project and find out that it requires you to work with deep learning algorithms, you will be able to adapt to such changes quickly. And that's exactly what we call 'confidence booster'.
Enhance leadership skills- by understanding how AI works, you become more aware and conscious of how this technology will revolutionize the way you lead your employees and teams. When you start thinking from a technical point of view, you will realize that everything starts and ends here – all decisions revolve around AI and all leaders have to understand why. That includes managers, executives, and CEOs. It's time to stop talking about this tech and move into action.
Broaden your horizon- once you complete the AI courses in Bangalore, you will feel rejuvenated and refreshed. You will be ready to face any challenge thrown at you head-on. With so much happening in the world today, you cannot afford to ignore this emerging trend.
Make an excellent career choice- one thing about becoming an AI expert is that you will truly earn a lot. In fact, according to a report published by IBM, one person who possesses AI expertise earns 7 times more than someone without any training in AI. Moreover, a data scientist gets paid 3 times more than someone possessing just basic computer programming skills. These figures speak volumes and confirm that your decision to pursue an AI certification program should never be questioned.
So, all things considered, you should definitely go ahead with your plan of registering for an AI training in Bangalore Now, the next step is to enroll for that particular course online or offline, depending upon your own preference.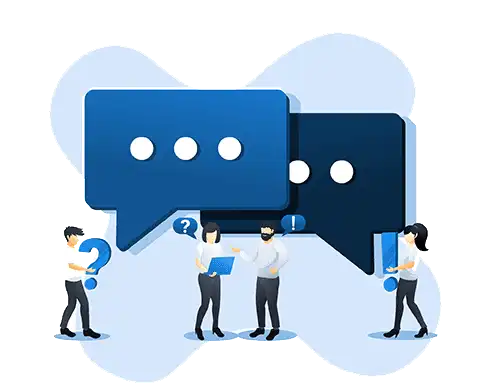 Have Queries? Talk to our Career Counselor
for more Guidance on picking the right Career for you!
Job Opportunities After Completing Artificial Intelligence Training in Bangalore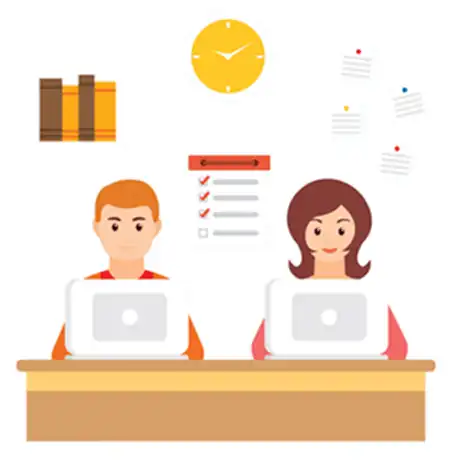 Artificial Intelligence has drawn significant attention towards it because of the growing innovations that are made in this industry. Also, Artificial Intelligence persists to have its invasion vertically across different industries in the technical field. It is expected that in the coming days, a plethora of the basic jobs that are performed by a human would be undertaken by the AI. To stick with the above statement, at present right from the voice assistance to chatbots Artificial Intelligence is being used by everyone and it is present everywhere. Artificial Intelligence will sustain exuberantly in the coming days as well.
If you are looking for career enhancement or if you are a fresher who is looking for a secured professional career. Then, Artificial Intelligence will be one such field. Experts have predicted that Artificial Intelligence would create 2.3 million jobs by the year-end of 2020. Along with it, also it is stated that it shall wipe out more than 1.7 million jobs that are now which is mundane. Artificial Intelligence is now used in various industries like banking, healthcare, transportation, and entertainment also this will create a rise in the need for Artificial Intelligence Developers.
Join Artificial Intelligence Training in Bangalore at FITA Academy and acquire the necessary professional skills that are required for a professional.
Having seen the statistics of Artificial Intelligence, let us see the industries where it has major impacts. Listed below are the top 7 industries where Artificial Intelligence is playing a vital role.
Healthcare
Education
Marketing
Retail and E-commerce
Small Business
Public Relations
Human Resource and Recruitment
Healthcare: This is the sector where Artificial Intelligence has innumerable possibilities. It is already used in the healthcare industries for predicting disease, to increase the accuracy of the treatment, and automating the diagnostic tests. Artificial Intelligence is also used in the medical industry for DNA Analysis, Drug formulation, and predictive care for improvising the healthcare of human lives. Right from the desktop receptionists at the clinics to the specialized surgeons at the hospitals AI is helping them in automating the functions with accuracy.
Artificial Intelligence is used in the medical industry with the help of the bots that assist the doctors and surgeons in surgery that includes thoracic, heart, and colorectal. These bots assist the surgeons in preventing the low risk of infection, reduced blood loss, and quick recovery of the patients.
Apart from the above-mentioned facts, AI is used for many other beneficial factors like the maintenance of medical records digitally. Rather than searching the history of a patient from the stacks and folders with the innovation of Electronic Health Record (EHR) techniques, we can easily store, sort, and document in the digital forms. This saves more time and helps in producing accurate results. Also, it helps the patients to check their reports through an online portal from anywhere and anytime. Artificial Training in BTMat FITA Academy provides the students with in-depth knowledge of the technology and its application to the students efficiently with certification.
Education: Artificial Intelligence has made the tasks of the Academic and Educational field more convenient and easy. The contribution of Artificial Intelligence in the Educational sector has reduced the work-load of the teachers and administrative officers. Earlier, the tutors spent ample time in assessing the test papers of the students and checking their assignments regularly. However, with the entrant of Artificial Intelligence technology, these kinds of workloads can be reduced immensely and the tutors can have more time to train the students. Besides the educational training department, there are other departments which would be benefited significantly in the educational sector. It is the Admissions board where Artificial Intelligence helps in automating the process of the paper works and help them to finish the admission process quickly.
AI also supports making smart content for learning. Smart Content here means making the complex concepts in a simplified manner for the students to understand them easily. It also includes virtual learning like video conferencing and lectures. This results in a Global learning platform. Educational sectors could have a drastic transition facility by learning the course anywhere across the world. Also, this in a way will result in increased remuneration to educational industries.
Marketing:  Artificial Intelligence occupies an integral role in the Digital Marketing field. Most of the businesses now allocate some amount of their capital in pay-per-clicks to develop their businesses digitally. Based on a recent survey conducted by eMarketer it is stated that Google and FaceBook hold 41% and 19.7% respectively of the Digital Marketing ads. All these ads are either handled by a PPC Agency or marketers. Here AI can help the marketing team to explore more advertising channels or mediums that are not utilized by your competitors. Do you know how Facebook optimizes the ad targets easily? It is because of the utilization of AI tools. Facebook completely relies on the AI tools for testing various new ads on the online platform and optimizes them easily with it. Not only in creating ads for the businesses, but Artificial Intelligence can also help in numerous other ways such as content creation, business mail management, and help in improving your website designs and visualizations.
Retail and E-commerce: This is also one of the sectors that are highly benefited from the use of Artificial Intelligence technology. AI helps the retail businesses in primarily predicting the volume of stock, customer information, and sales forecasting. Generally, in the e-commerce arena, the cart abandonment often takes place when a customer just does their online shopping but doesn't complete it with a purchase. Here on using chatbots for retail and predictive analysis for online stores shall help the businesses to engage their customers with them by not allowing them to navigate to your competitor's site. This is one of the ways by which a business can prevent its customers from cart abandonment and make them purchase their products.
The other way for businesses to increase their revenues for the business is by providing 24/7 customer assistance. It means not allowing any questions that are raised by the customers to be unanswered. Earlier most of the customers relied only on the FAQ sections for their queries. And those FAQs had only a set of questions that were helpful only to an extent. Presently, instead of framing new FAQs to websites and changing it constantly, chatbots can be created for responding to the queries through natural language processing that are asked by the customers. This in a way helps in contributing towards the business revenue. Artificial Intelligence Course in Bangalore at FITA Academy trains the students in detail about the Natural Language Processing and creation of chatbots to develop businesses under expert guidance.
Small Businesses:  The prime purpose of Artificial Intelligence technology is to automate numerous mundane tasks that are time-consuming. There is a common perception that only businesses of large scale make use of AI technology. In reality, small scale businesses also equally make use of AI technology. Large scale Enterprises like Netflix and Amazon make use of Artificial Intelligence technology to assist their customers with relevant recommendations based on their last search in their search bar. With the advent of Artificial Intelligence, small scale businesses such as travel agencies assist their customers with relevant recommendations and provide the correct specifications for what they are searching for with the help of Machine Learning techniques.
Apart from recommendations, Artificial Intelligence helps in the Data Analysis task as well. Often humans are prone to make mistakes when it comes to Data Analysis which is a part of Data Science. Data Analysis involves numerous tasks in it like acquisitions, sorting, filtering, and analyzing and this would generally take a long time for a Data Analyst. However, with the help of Machine Learning algorithms that are powered by AI helps in automating these laborious tasks easily. Though small scale businesses have only less number of Data Analysts or Data Scientists to perform these tasks the professionals should deal with an immense amount of data and customer information. Where the chances of committing an error are high. So implementing the Machine Learning algorithms that are powered by AI can help in developing business growth significantly.
Public Relations: It is one of the areas where Artificial Intelligence is actively hyper. Most of the Public Relations professionals are being benefited using AI technology in the workplace. By using the chatbots for the social interactions the PR professionals can easily amplify the social reach of their customers. Using the chatbots can help the businesses to understand the needs of the audiences easily. This supports the businesses to keep active social media presence and cross-checks easily the consumer needs.
Human Resource and Recruitment: This is also one of the areas where Artificial Intelligence's contribution is enormous. Organizations follow a different method to hire candidates. Blind Hiring is one such process where they hire the candidates without seeing them in person. With the help of Machine Learning Algorithms, the recruiters can sort the applications of the candidates under certain specified parameters. The parameters are solely based on the credentials, experience of the candidate and not on the demographic information. This method helps the recruiting team to hire potential candidates with apt skills and educational backgrounds. These are the major areas where Artificial Intelligence technology plays a major role. Join Artificial Intelligence Course in Bangalore at FITA Academy and learn various techniques that are used in the AI under expert guidance with certification.
The career path of Artificial Intelligence
Listed below are the common designations that are offered for a candidate who has gained enough knowledge in Artificial Intelligence technology.
Artificial Intelligence Engineer
Machine Learning Engineer
Business Intelligence Developer
Robotics Scientist
Big Data Architect/ Engineer
Data Analysis/ Data Mining
Computer Scientist/ Computer Engineer
Data Scientist
Reputed firms that hire Artificial Intelligence Developers
IBM
Intel
Uber
Adobe
Lenovo
Amazon
NVIDIA
Microsoft
Wells Fargo
Accenture
Samsung
Facebook
PCO Innovation
MoTek Technologies
Rakuten Marketing
The average salary offered for an Artificial Engineer is $ 77,662 the salary range may vary according to the organization and experience.
Skills that are required to be inculcated to qualify yourself as an Artificial Engineer
Basic Qualification: It is mandatory to have a Bachelor's degree in any of the following streams,
Finance
Economics
Statistics
Mathematics
Computer Science
Information Technology
Upgrading your technical skills: On acquiring the basic qualification, it is mandatory to have the technical skills. To be a better Artificial Engineer is required to have proficient knowledge of the Software Development practices. The Artificial Engineer is required to have a strong knowledge of both practical and theoretical knowledge of the following topics,
Design patterns
Machine Learning
SDLC
Statistics and Mathematics
OOPS, Classes, and Modularity
Deep Learning
Neural Networks
Robotics, Instrumentation, and Electronics
Business Skills: A business skill is a must for any profession. It is stated that one who has efficient business skills could sustain easily anywhere across the world. Listed below are the major business skills that are required for an Artificial Intelligence Developer,
Analytical Problem- Solving skills
Industry updates and Knowledge
Effective Communication skills
Creative Thinking
Other Essential Skills:
Programming Language: Programming knowledge is also one of the basic requirements to qualify yourself as an Artificial Engineer. Candidates with knowledge in Java, Python, R, and C++ are mostly preferred. Besides, having knowledge of programming language will not be sufficient, the candidates are expected to have commendable knowledge classes, basic algorithms, data structures, linking, and memory management.
Mathematics/ Statistics:An AI Engineer is expected to be more familiar with multiplication, matrix, vectors, and matrices. A better understanding of Algebra, Integral and Derivatives. An in-depth understanding of the Statistics along with Means, Standard Deviation, Probability, Naive Bayes, Gaussian distributions, and Gaussian Mixture Models are preferred.
Language Processing – Audio/Video: NLP is the combination of two important areas of work and they are Computer Science and Linguistics. On qualifying yourself as an Artificial Engineer you will be required to work on the audio/ video visual aspect during a certain stage. And so it is mandatory to have ideas and skills about NLTK, Gensim, Sentimental Analysis, Summarization, and Word2vec.
Neural Network Architectures: The Artificial Intelligence Engineer is primarily expected to have proficient knowledge of the Machine Learning techniques. It is because there are numerous complex tasks during the process and all these processes can not be handled by humans. Neural Network has the feature of supporting the process more accurately by helping the AI departments in Translation, Image Classification, and Speech Recognition. Artificial Intelligence Training in Bangalore at FITA Academy trains the students to inculcate the necessary professional skills that are required for qualifying yourself as an Artificial Engineer.
Student Testimonials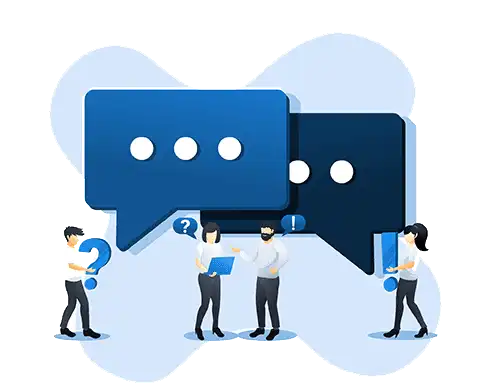 Have Queries? Talk to our Career Counselor
for more Guidance on picking the right Career for you!
Additional Information
A large portion of the world at present is at the mercy of evolving technology. Artificial Intelligence is one such technology that is now skyrocketing in the industry. AI is a multi-disciplinary science with numerous approaches to it. It makes use of different approaches like Deep Learning and Machine Learning for creating a standard shift among different sectors in the technology industry.
In the broader sense, AI is the area of computer science that makes machines to mimic humans. Artificial Intelligence makes the machines to think, work, and act just like how a human does. Our Artificial Intelligence Course in Marathahalli will help you to get a good start in AI and will give you the basic knowledge required for a career in this emerging field.
The word Artificial Intelligence was termed in the year 1956 by professor John McCarthy. Initially, he called a group of Mathematician and Computer Scientists to test whether the machines are capable of learning like a young child by using the trial and error method for developing formal reasoning. In that project, they found out how to make the machines use the language from the concepts and abstractions to solve the problems like humans and improvise themselves and made it successful to an extent. It was 60 years ago they decided to bring in this technology and now with all the technical advent it has gained significant recognition and need.
Join Artificial Intelligence Training in Bangalore at FITA Academy to learn the concepts of Artificial Intelligence from its basics and get hands-on training of the AI technology from industry experts. Since, Artificial Intelligence is widely spread across various industries such as Retail, Manufacturing, Banking, and Health Care. All these Industries are looking for AI Engineers who can contribute to developing the growth of their organization.
What would gain from the Artificial Intelligence Course In Bangalore at FITA Academy?
Learning the fundamentals of Artificial Intelligence from its scratch.
Getting to know about the History of Artificial Intelligence.
A better understanding of the role of Neural Networks in Deep Learning.
Able to classify the data sets by using the method of Support Vector Machine.
Understanding how Linear Regression works.
Having the basic idea behind the Genetic Algorithm and Swarm Optimization Method.
Knowing how the Multi Linear Regression works using Python and Sklearn.
Learning the Program Logistic Regression from scratch in the Python program.
Capable of classifying the Handwritten Images using the Logistic classification method.
Knowing to create LSTM Networks by using Keras and Python.
Prerequisites and Eligibility Criterion for learning the Artificial Intelligence Course
Pre-requisites:  Anybody who wishes to learn the Artificial Intelligence application and concepts can learn this course. If you have a basic understanding of any of the programming languages and strong knowledge in Mathematics would be of added advantage for you. Artificial Intelligence Training In Bangaloreat FITA Academy aids the students to learn the course proficiently from its basics.
Eligibility Criteria:
Any freshers could opt for this course.
Programmer and Developers
Professionals from Data Science, E-commerce, and Search Engine field.
Significance of Artificial Intelligence
Ever since the invention of machines and computers came into existence, their abilities to perform different tasks also grew exponentially. Humans have created diverse working domains and computer systems based on their needs. Artificial Intelligence is one such invention that is created for reducing the work-load of humans. Let us know why Artificial Intelligence is important in the present world. Listed below are some of the major reasons why AI is important.
Helps in Analyzing Data
Automates Repetitive Tasks
Add more Intelligence
Provides Accuracy
Adaptability
Creating the best data
Helps in Analyzing Data: Artificial Intelligence can analyze data deeper using the neural networks which have hidden layers in it. Before it was tedious and impossible to build the fraud detection system with more than five hidden layers in it. But, now the situation has changed with the incredible support of computers and big data. To perform a five-layer of security level all you are required to do is to direct the data towards the deep learning model as it can directly learn from the data. The more the data we feed in them, the more accurate is the data. These things can be done easily with the help of AI techniques and tools.
Automates Repetitive Tasks: Artificial Intelligence can discover through data and automate the function of repetitive learning. AI does not automate manual tasks. AI is capable of performing tasks of high-volume that are computerized. It can also perform these tasks without any fatigue. However, for this type of automation, human intervention is still required for setting up the system and asking the correct question.
Add more Intelligence: AI helps in adding intelligence to the existing products. Most of the time the Artificial Intelligence won't be sold as a single application. Instead, you will receive the products that have the features of AI techniques in it. Some of the best examples are Alex, Siri, and other Apple products. Chat Bots, Automation, Smart Machines, and Conversational platforms are combined with huge amounts of data for improvising the technologies at the workplace, home, investment analysis to security intelligence. Artificial Intelligence has contributed significantly to all these places and it will persist to contribute more in the coming days.
Provides Accuracy: Earlier achieving accuracy was a difficult task but now with the help of Artificial Intelligence techniques and Neural Networks we can easily achieve accuracy. For example, the interactions with Google Search or Alexa all these are based on the concepts of deep learning. They get more accurate the more we use them. In the Healthcare and Medical Industry, the AI techniques derived from deep learning and image classification help in identifying the MRIs and cancer with accuracy.
Adaptability: Artificial Intelligence has the ability to detect the regularities and structures from the data and it can help the algorithms in acquiring the skills. For example, the algorithm can learn how to play chess and teach themselves with product recommendations for the next online purchase. Artificial Intelligence Training in Marathahalli at FITA Academy helps the students to learn the concepts of Deep learning techniques and other tools used in Artificial Intelligence with certification.
Creating the best data: If the algorithms have the self-learning abilities the data itself shall be considered as the intellectual property. You can get the answers from the data, one should just apply the AI techniques for getting them out. Currently, the role of data is more important now when compared to earlier times. As the data have the capacity to create a competitive edge. When you have the best data in the present competitive world, though every competitor of yours tries to apply the same technique, only the best data has the ability to win and so it is mandatory that you should have the best out of all the data.
Frameworks of Artificial Intelligence
Artificial Intelligence has contributed exuberantly in processing the huge amount of data within the industry. The number of frameworks and tools available for Developers and Data Scientists has grown significantly because of the ML and AI techniques. Reputed companies such as Facebook, Google, and Amazon have already begun to develop frameworks and tools and are contributing those AI frameworks in the method of open-source. Listed below are the popular frameworks used in Artificial Intelligence techniques,
TensorFlow
Caffe
Theano
Scikit Learn
Keras
Torch
CNTK
Accord.Net
TensorFlow: It is one of the open-source platforms that is popularly used for Machine Learning. The Tensor flow consists of a comprehensive ecosystem of libraries, tools, and the community resource that permits the researchers for pushing the skills of Machine Learning Architect and the Developers to deploy and build ML features application. The key highlight of this tool is that this tool can deploy models on the cloud, device or any browser. It makes use of the multi-layers of hub arrangement that allows us to set up quickly, train, and send the neural system with large data sets. This is the reason why Google can co-relate the questions on the photographs or address verbally expressed words on the voice-acknowledgement application.
Caffe: It was introduced in the year 2017.It is a profound Machine Learning Framework that encompasses the features of speed, modularity, and expressiveness. This is an open-source framework with Python Interface that is written in C++. The Extensive code feature promotes active development of rapid performance and supports in accelerating the growth of the industry. In fact, Google's DeepDream basically relies on the Caffe Framework.
Theano: Theano was introduced in the year 2007. It is considered to be the oldest open-source library also it is one among the standard libraries.
It is set as the benchmark for various other tools as it has led numerous developments in Machine Learning. This tool was basically created for learning the profound models fastly and easily. This tool has the capacity of taking the structures and transferring them into efficient code that can integrate with the native libraries and NumPy. Besides, it is used in the optimization of the GPU's to provide efficiently the symbolic differentiation and with the feature of code-testing capabilities with extensibility.
Sicikit Learn: This tool was introduced in the year 2007. This is also one of the open-source tools that were developed for supporting Machine Learning. This tool is written using Python and has numerous Machine Learning features with regression, classification, dimensional reduction, and clustering. The Scikit-learn is designed based on the three other open-source projects like NumPy, Matplotib, and SciPy and also it focuses on data analysis and mining.
Keras: It was introduced in the year2015 and it is the open-source software library that is created for simplifying the deep learning models. This tool is written on the basis of the Python program language. Also, it can be deployed on the other AI tools like Theano, TensorFlow, and Microsoft Cognitive Toolkit. This tool is known for its friendly nature, ease of use, extensibility, and modularity. This tool is more suitable when you need the Machine Learning library to permit quick and easy prototyping. This tool supports both the recurrent and convolutional networks to run optimally on the Graphical Processing Units and Central Processing Units.
Torch: This tool was released in 2002. It provides a wide array of deep learning algorithms. The torch is the open-source framework that provides the features of optimized speed and flexibility. It handles the machine learning projects efficiently and does not cause any unnecessary complexities during the process. This tool was written by using the Lua Script language with the underlying features of C language. The key features of the Torch include GPU Support, N-dimensional arrays, Numerical Optimization routines, Linear Algebra routines and support for the Android and iOS platforms.
CNTK: This is now known as Microsoft Cognitive Toolkit. This tool was released in the year 2016. It is one of the Artificial Intelligence solutions that permits you to take the projects you have undertaken in Machine learning to the next level. Microsoft Cognitive Toolkit is the open-source framework that has the capacity of training deep learning algorithms to mimic the human brain. The important feature of the CNTK is the optimized components that have the capacity for managing the data from the C++, Python, and Brain Script. This toolkit can support efficient resource usage for the integration of Microsoft Azure and the interoperations of the NumPy.
Accord.Net: This tool was introduced in the year 2001. It is also one of the Machine Learning frameworks that are written using the C# language. This tool is primarily suitable for scientific computing. With the help of a wide range of libraries, we can build different applications in image processing, statistical data processing, and artificial neural networks.
Future of Artificial Intelligence 
The future of Artificial Intelligence is stable. In the upcoming days, there are going to be many drastic changes because of AI technology. As it has its embarkment in all the industries except for the few. Further, in the future, AI will conquer many heights which are going to have a major impact on everyone. Stay ahead among your peers and friends by learning Artificial Intelligence techniques with its tools.
Artificial Intelligence Course in Bangalore at FITA Academy trains proficiently about the AI frameworks and tools under expert guidance. Our trainers also provide the required individual mentorship to the students for them to hone the necessary market-relevant skills that are required for a professional environment. Also, we provide in-depth training in the AI concepts with certification.
Related Blog
Difference between Machine Learning and AI, Scope and Career Opportunities for Artificial Intelligence, Real-Time Applications of Artificial Intelligence, Top 5 Latest Artificial Intelligence Technologies, Advantages of Artificial Intelligence, The Importance Of Artificial Intelligence In Everyday Life, Trending News In Artificial Intelligence